Garbo started to offer wheat straw products from 2019. The products include wheat straw cup, mug, plate & bowl, sectional trays, casserole and so on. They can be multi-colors and any shapes, so very popular in the markets.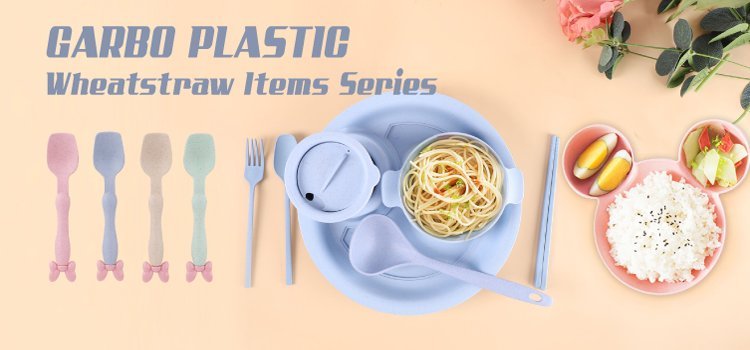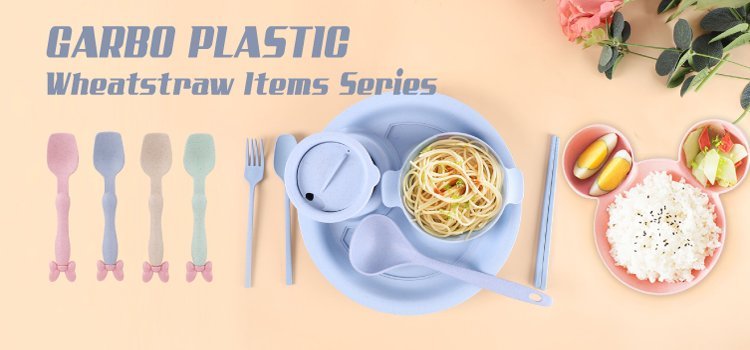 But do you know what wheat straw is? Wheat straw in fact is also a kind of plastic material, with 50% plastic and 50% natural wheat straw fiber. Wheat straw plastic is eco-friendly, food safe and BPA free. It is a totally new and innovative product, can be a good option as daily tableware.
Ok, why are they popular? What are the advantages of wheat straw products?
1 Eco-friendly material: made of wheat straw and food safe plastic, free of BPA and all other unhealthy material.
2 Long-lasting time: it is strong as plastic. Such durable products can last for many years. No worry about the breakage when falling down, no like ceramic tableware or glassware.
3 Light-weight & easy-clean: the wheat straw products are all light weight, perfect for outdoor events like camping, parties, just stack them in your bag. Also, they are very easy to clean, save more time.
4 Multi-colors & shapes: it can be different colors, the top 4 popular color is pink, green, blue and milk white. For shapes, round, square, or oval and even animal shapes can be done.
Here we would like to recommend you 5 favorite wheat straw products.
Breakfast serving tray set: Every day we need breakfast. And this wheat straw serving set with a divided tray can hold one cup, one bowl and cutlery, perfect product as breakfast serving dish.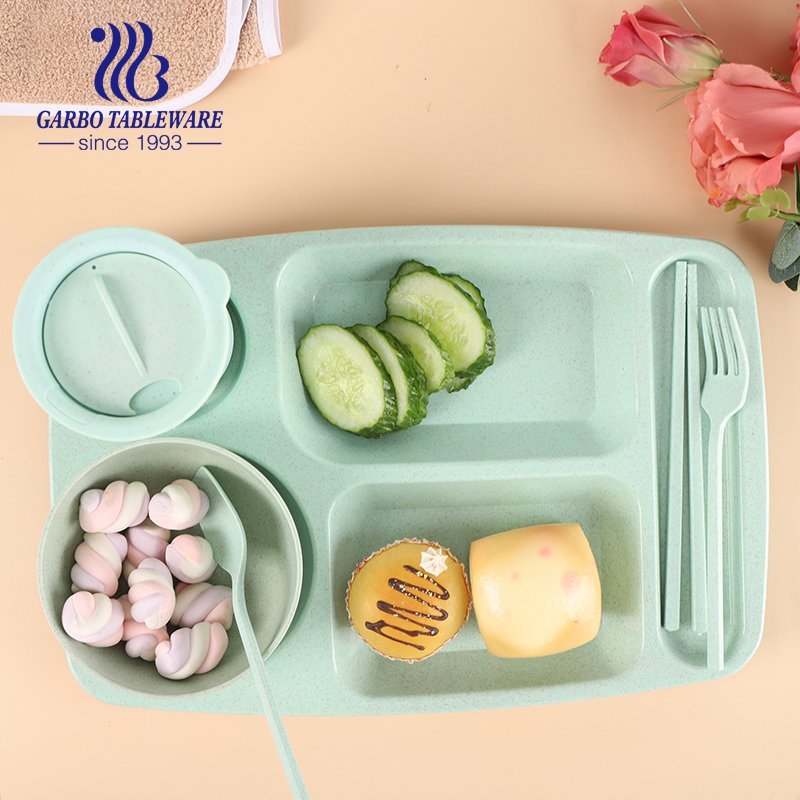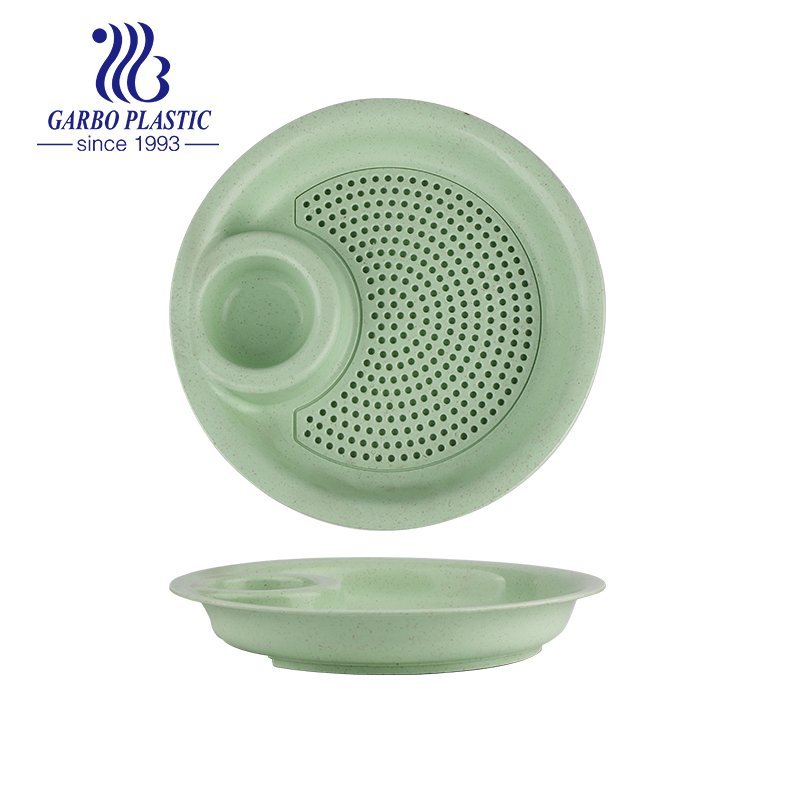 Non-Toxic Dishwasher and Microwave Safe Plastic Divided Serving Dish Unbreakable Wheat Straw Sectional Plates
Item no: SL17005B
Material: plastic
Package:  80pcs/ctn. Export safe package
Usage:  salad, meat, etc
Hi-ball tumbler with lid and straw: with lid can keep the dust away, suitable for officer and students. Light-weight allows to carry one full cup water with you anytime.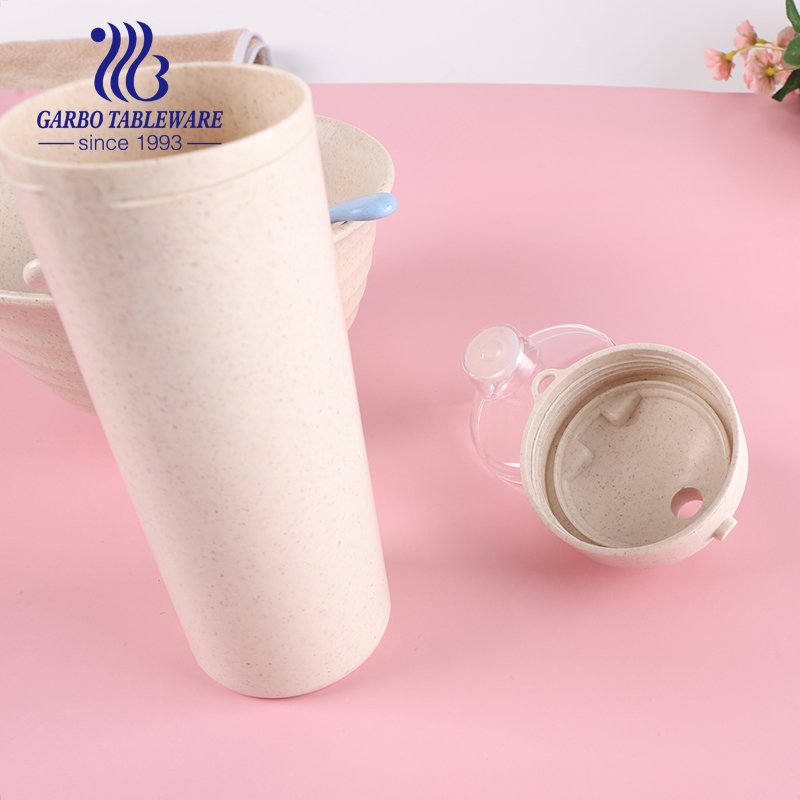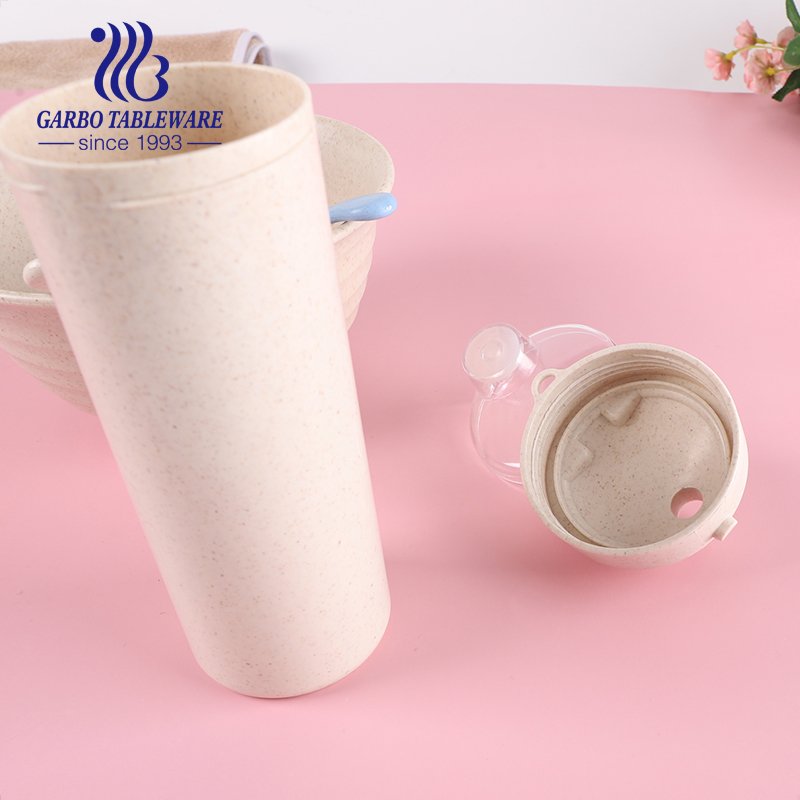 Cutlery Set for one: one spoon, one fork and one knife is packed in one box. Nice and neat to bring together with your lunch box. It is also good for outdoor events like camping, party and so on.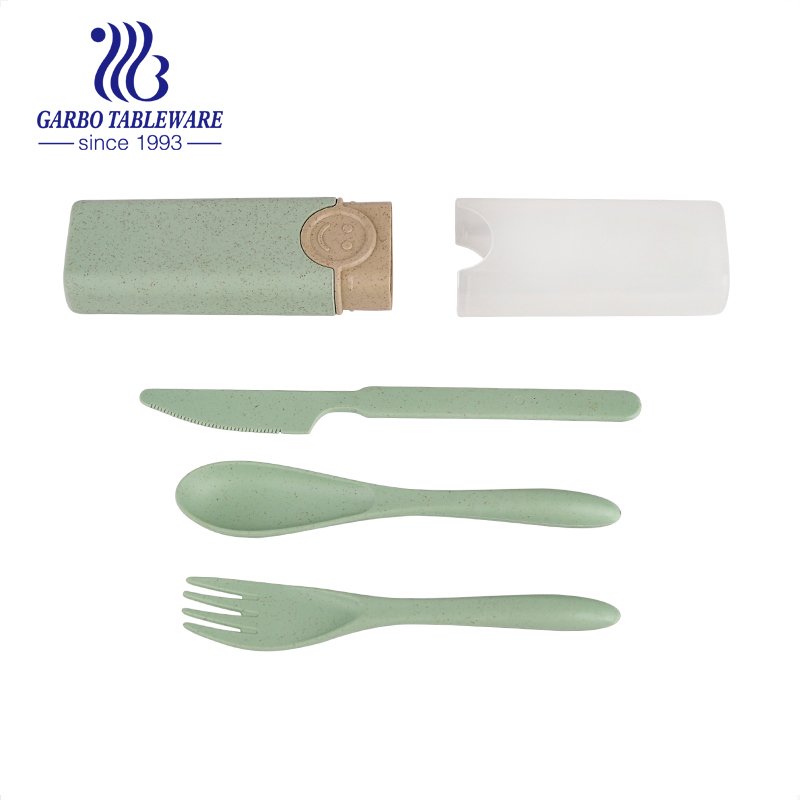 Animal shaped Section dish for kids: Kids will enjoy their dinner time when they have such multi-color dinner plate with bear or pig shapes. Buy one and can use last for many years, don't even to worry about they will be broken when falling from the table.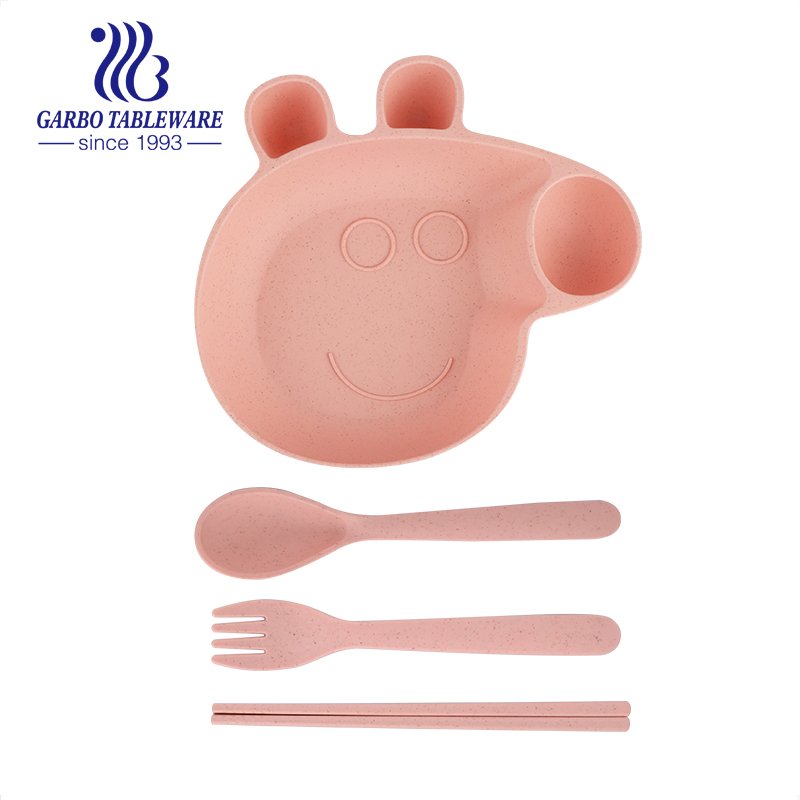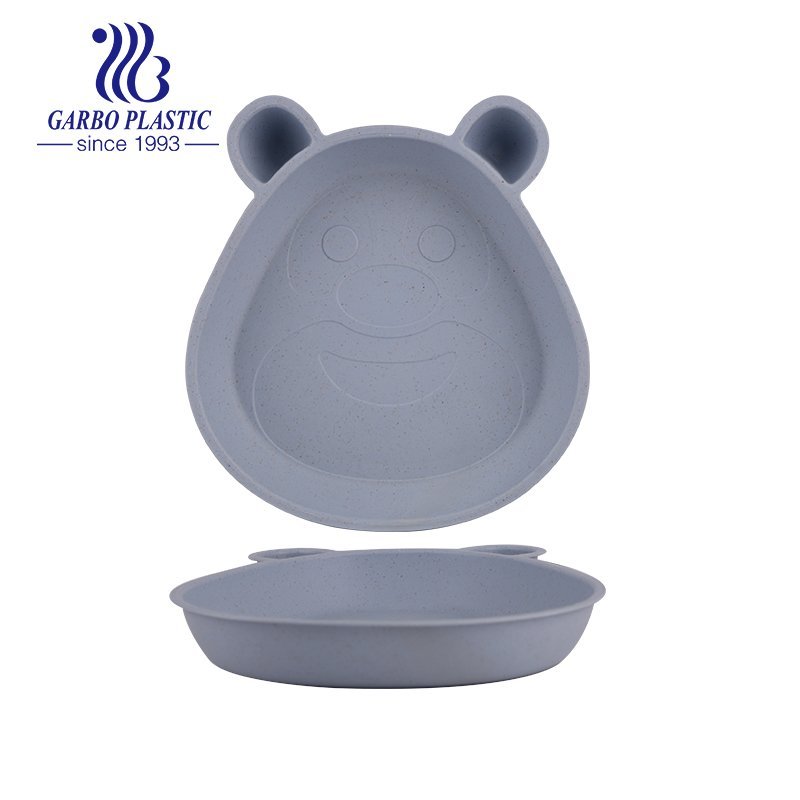 7.5″ bear shaped wheat straw kids plates with Eco-friendly material perfect for breakfast soup servings 
Item No: SL17001A
Material: plastic
Package:300pcs per carton. Export safe package
Usage: home, hotel,party
Dinner set for one: Popular in China domestic market, with one set including one mug, one bowl, one plate and chopstick, spoon and fork. Ideal dinner set for one person, especially for whom live alone.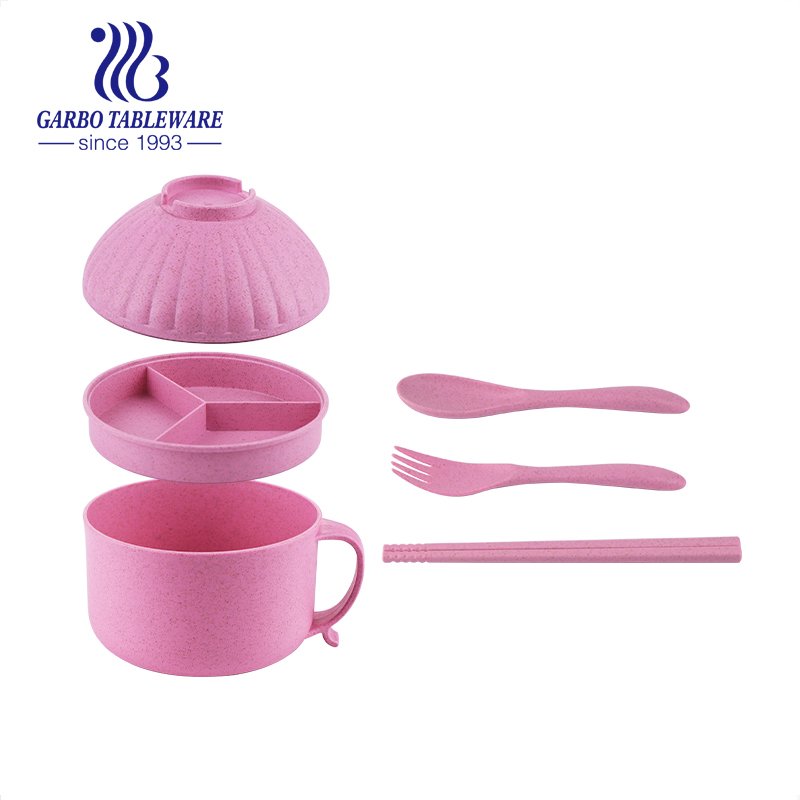 Such dishwasher and microwave safe wheat straw products, with so many advantages, why not come and buy more?