Food is really a cure for the mood. After finishing the tiring work every day, what I look forward to most is to go home and eat a bite of hot food.
As long as you use your favorite ceramic dinner set to serve food, no matter how simple the ingredients are, you can bring unlimited happiness.
For those who love life, every ceramic dinner set is carefully selected.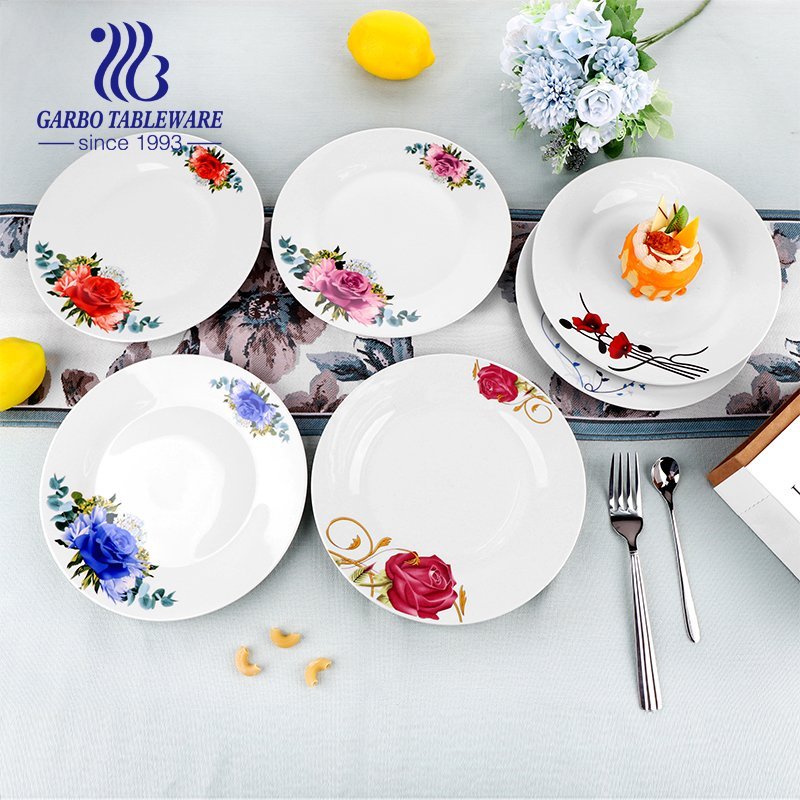 The under glazed ceramic dinner set is popular, why?
China has been contextualized for five thousand years, and the ceramic dinner set has become a set of its own; in recent years, the Chinese-style simple-style ceramic dinner set has stood out among many styles due to its high appearance and practicality, and has become the choice of many families.
Simple yet elegant color matching, exquisite design to every detail, Chinese-style minimalist-style ceramic dinner set gives ordinary home-cooked dishes a halo.
There is no fancy and complicated decoration, the glaze color and pattern highlight the simple texture, and the ordinary meal is the taste you want to eat. Express your love for life with the ceramic dinner set you use every day.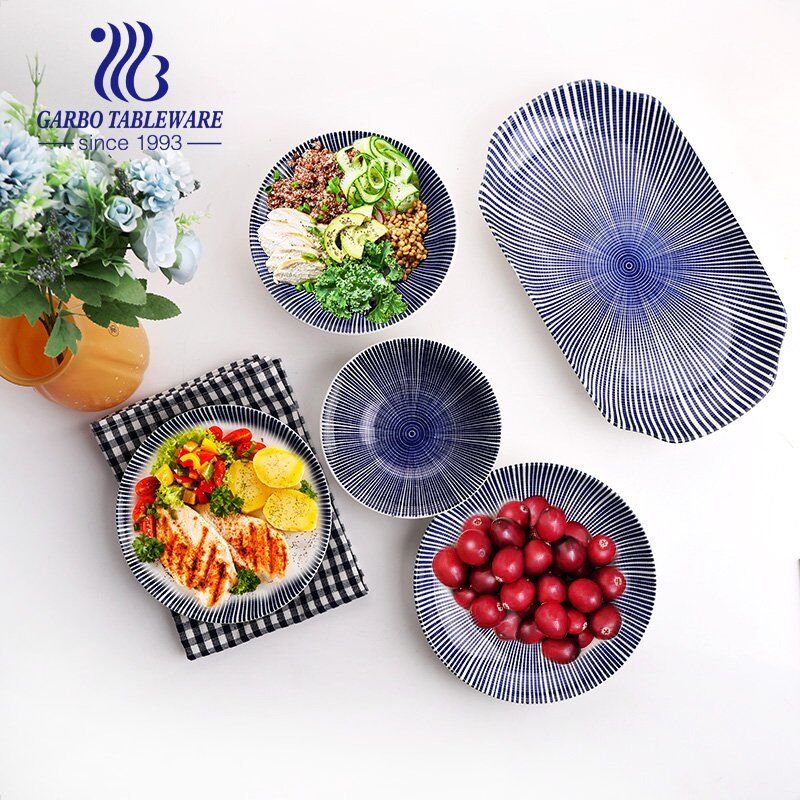 What's the features for this under glazed ceramic dinner set?
The Chinese-style under glazed ceramic dinner set adopts the most classic blue and white porcelain design, simple blue and pure white, fusion of Chinese ancient culture; simple hand-painted patterns and dark blue tones become the finishing touch of the tableware.
Its texture is delicate and not rough, it has a simple style, but also hides the modern atmosphere, giving people just the right sense of comfort. The porcelain is thick, easy to heat, can be steamed, roasted, or microwaved.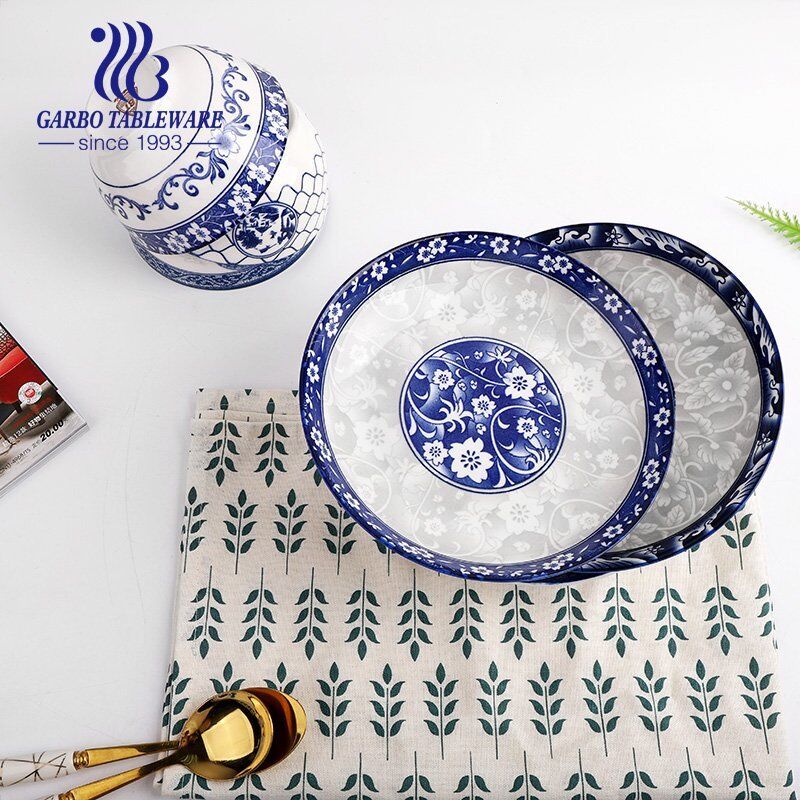 Why so many people like the under glazed ceramic dinner set?
The surface and edges are very flat and smooth, with natural luster. Those who are knowledgeable will know that it is high-quality porcelain.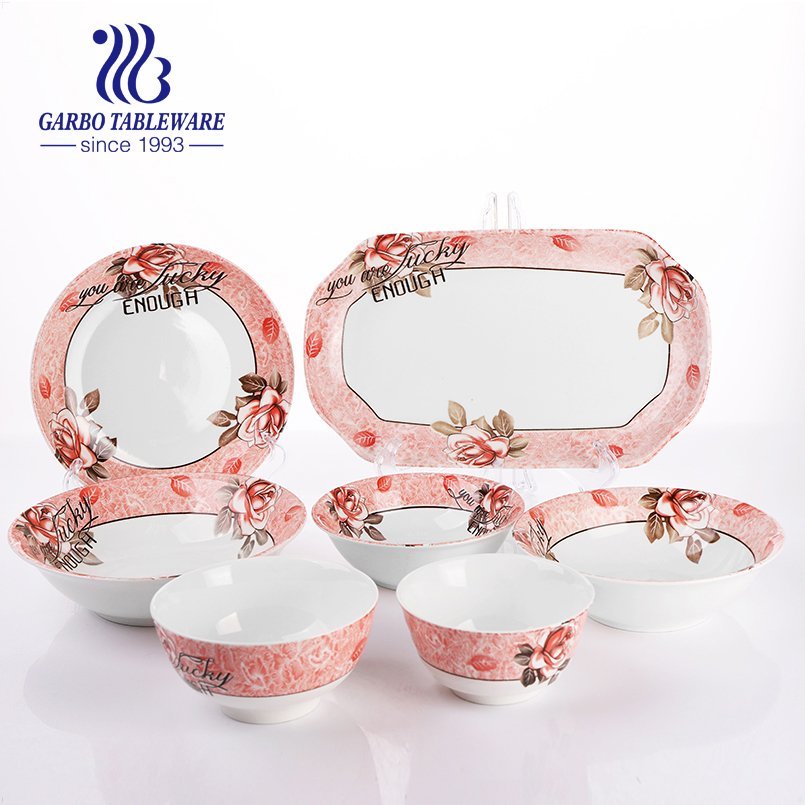 Whether it is to serve fruits and vegetables, or to make soup bowls, it is elegant and charming, so that you can eat every meal.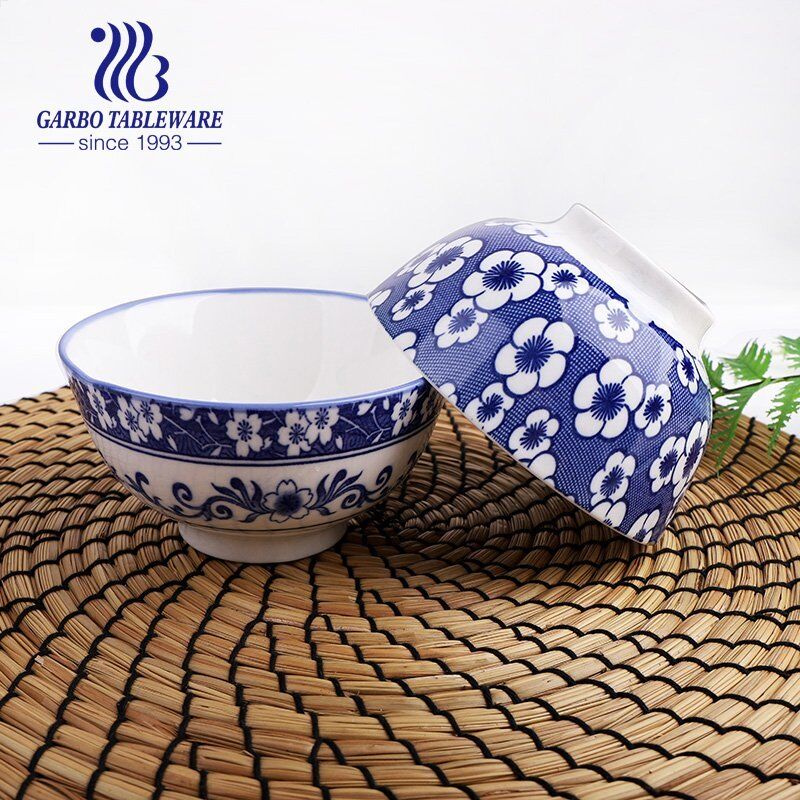 What is the craftsmanship for this under glazed ceramic dinner set?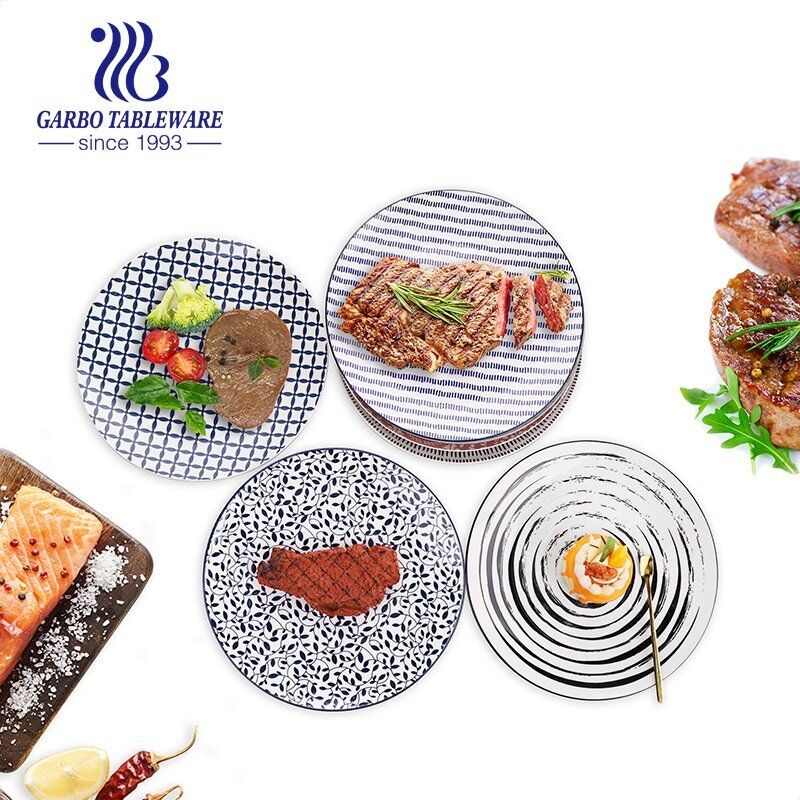 This type of ceramic dinner set uses under glazed craftsmanship and is polished in many ways to make it look like a work of art. Use it to decorate food and make you more appetite.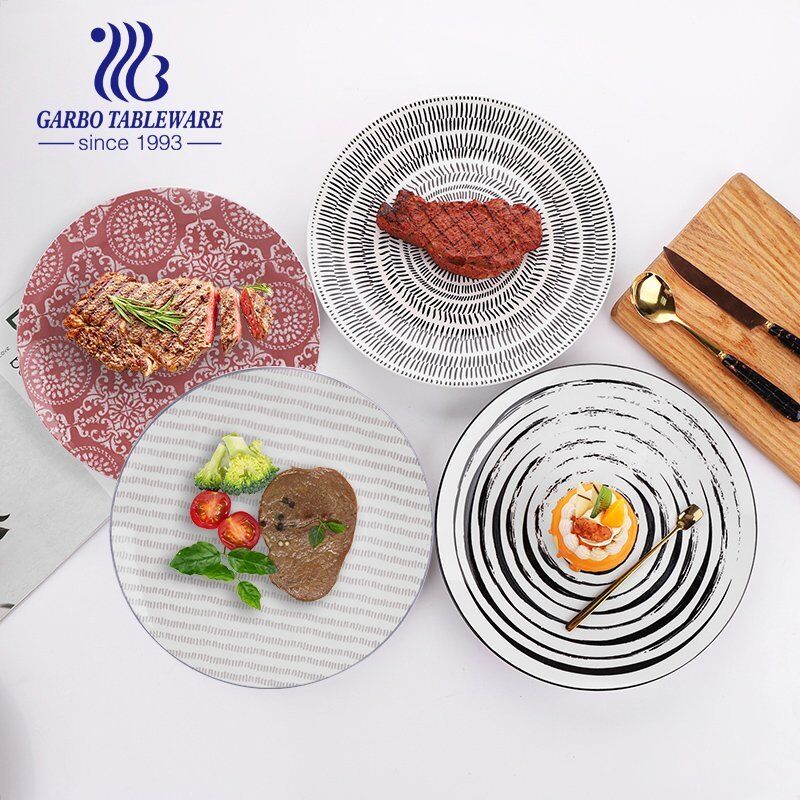 The exquisiteness and meticulousness of the ceramic tableware cannot be separated from the craftsmanship of the production.
This set of ceramics continues the implicit and introverted Japanese style, using the under glazed technique of testing technology to create the flower surface, presenting a peaceful mood.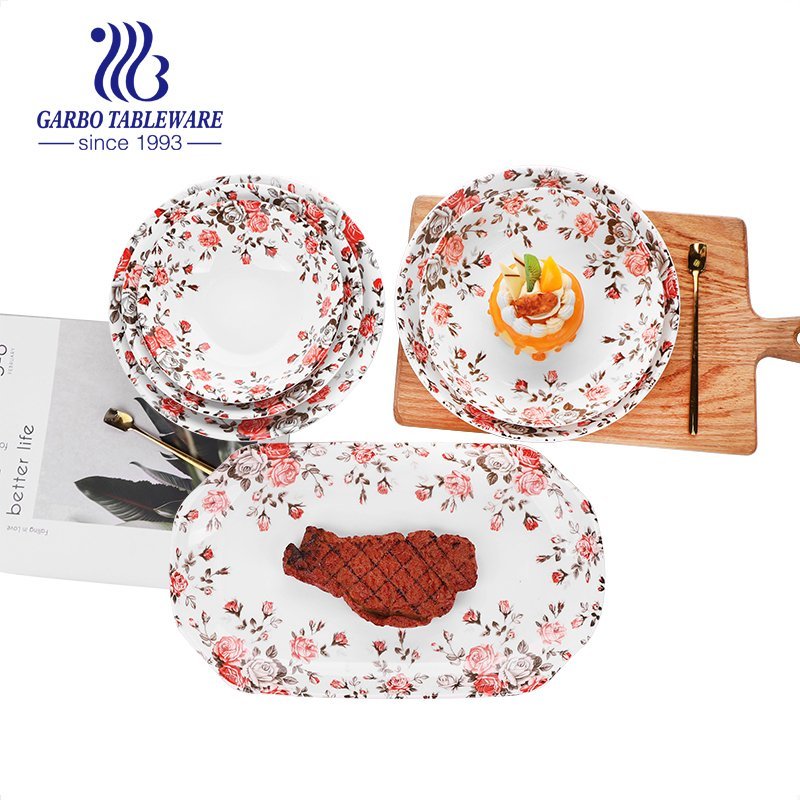 The most important point of the under glazed ceramic dinner set–Health and safety!
The pattern is exquisite, beautiful and stable, the porcelain is delicate and transparent, and every detail is carefully designed.
The under glazed color process is to use color materials to apply color directly on the porcelain body, and then cover a layer of transparent glaze. After entering the kiln, it is fired with the porcelain in a high-temperature atmosphere.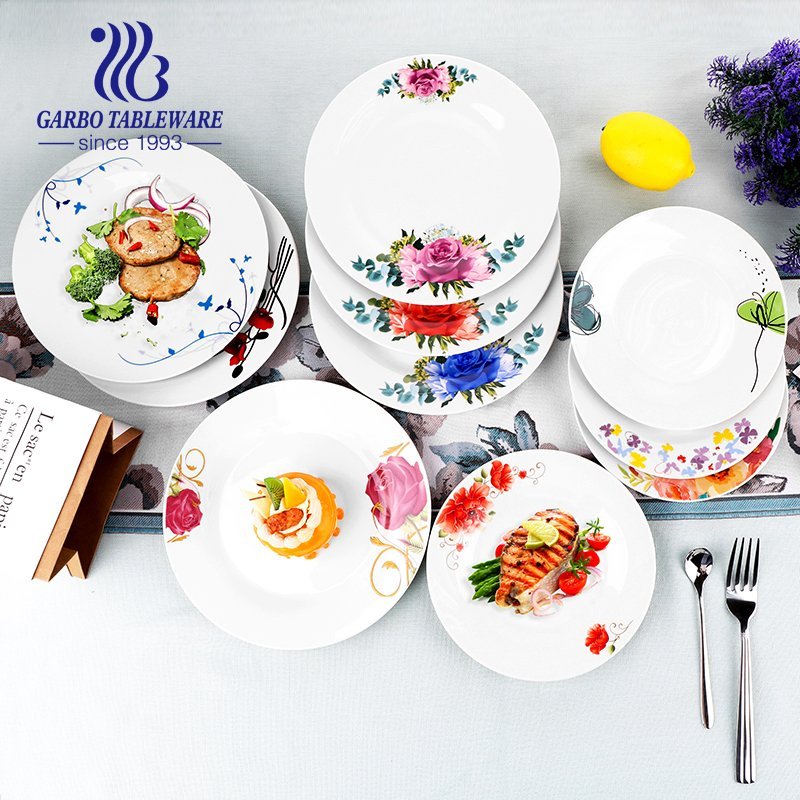 Craftsmen manually knead the mud-pull the embryo-apply glaze-hand-painted-firing, making people feel at ease and simple.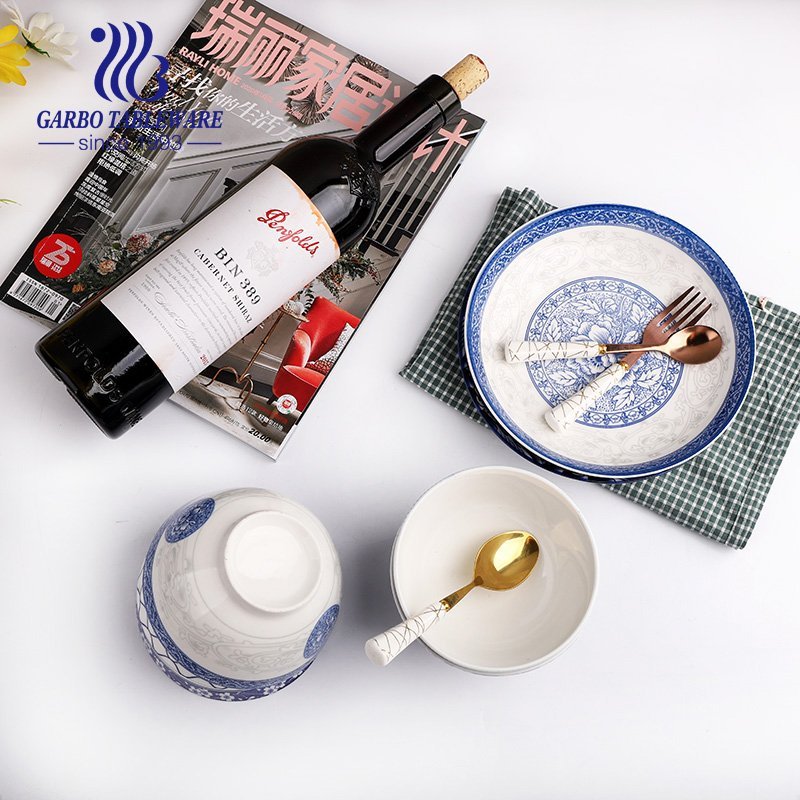 The glaze is dense, smooth and easy to clean, not easy to wear and lose color, lead-free and non-toxic, and the glaze is not easy to ooze even at a high temperature of 800 °C.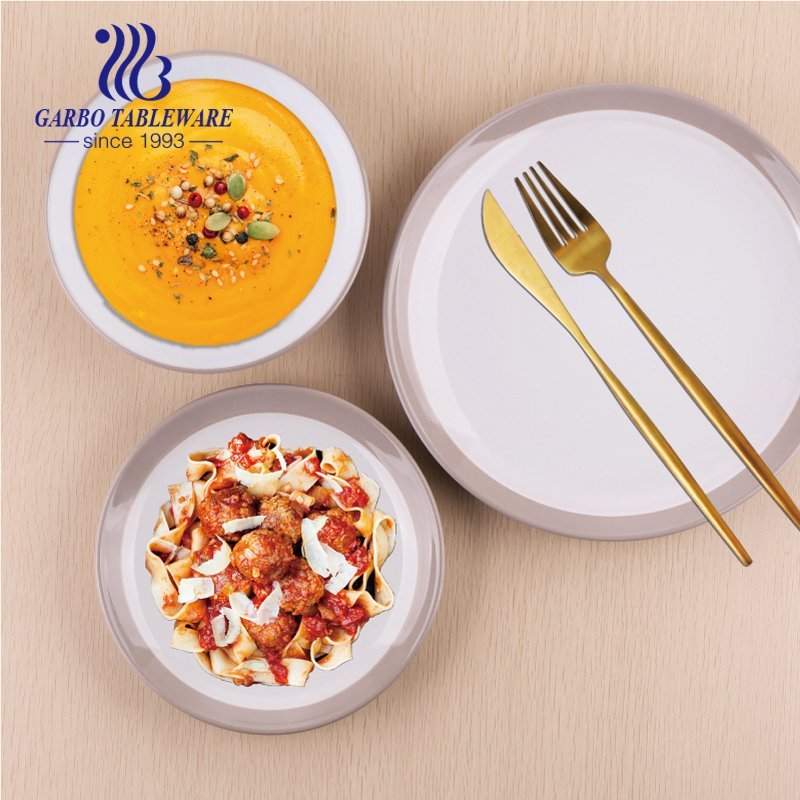 It is quite artistic for home use. The shape is simple and quiet, giving people a peaceful feeling. The corners are smooth and round, and the hand feels quite comfortable. Give life a sense of ritual, food is beautiful because of tableware.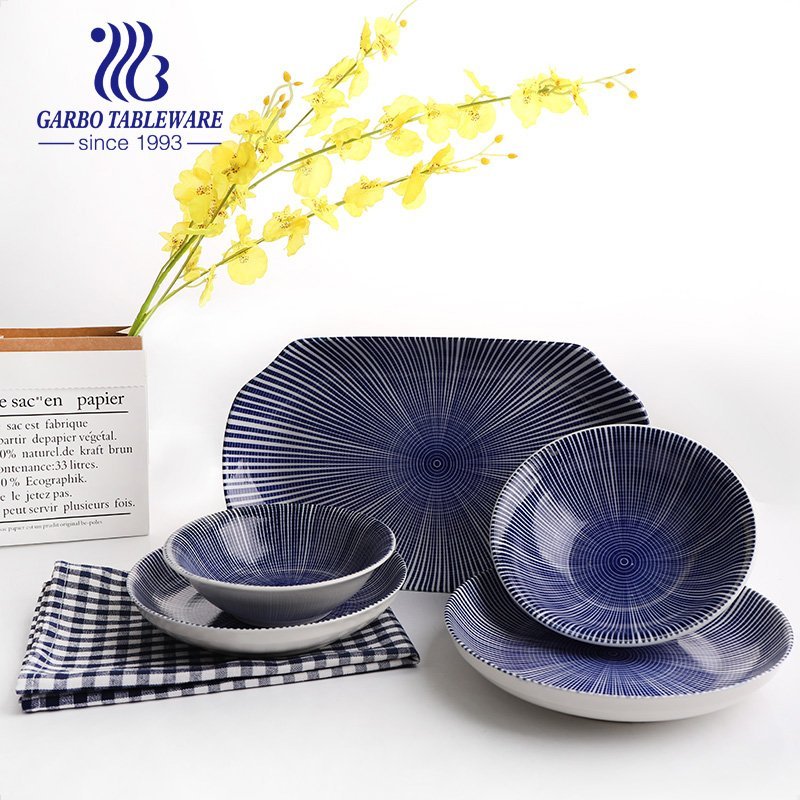 Ceramic dinner set, at the end of cooking.
No need for frying, frying, or seasoning. The warm hand feel and the elegant patterns are not overly ostentatious, but they can also bloom their own beauty silently and bring out the "color" of the cuisine.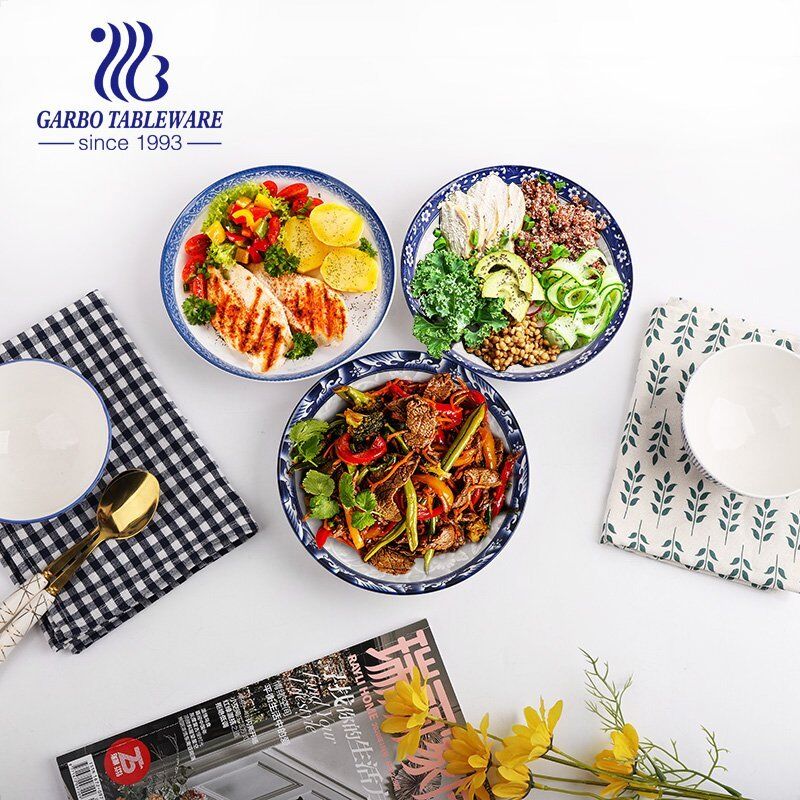 The patterns on the porcelain are hand-drawn, with different brush strokes, different shades, random distribution, and more hand-made flavor.
For modern people, you don't have to be exquisite about what you eat every day, but choosing a set of ceramic dinner set that is versatile for cooking is a pleasure to yourself and respect for food.
The under glazed ceramic dinner set is very popular among the market in home and abroad. The simple pattern brings people a peaceful feeling. The corners are smooth and round, and the hand feels quite comfortable. Give life a sense of ritual, food is beautiful because of a beautiful ceramic dinner set.