In modern times, stainless steel flatware is widely used on our table and more and more popular in restaurant, hotel and home. In western countries, they often use stainless steel cutlery set to eat steak, beef and other meat.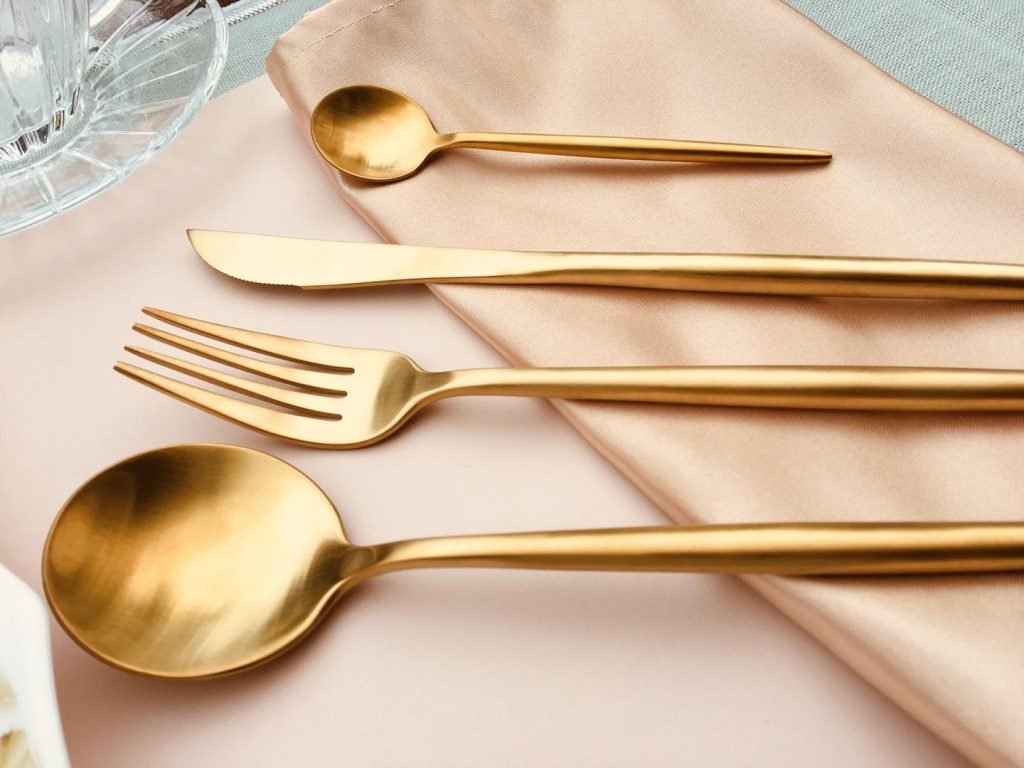 Why don't we choose the wooden tableware to eat?
There are two reasons here. On one hand, for tableware, wooden cutlery is lighter than stainless steel material, but if use it for a long time, its surface is no longer smooth and will have some small grooves, which is very easy to create bacteria. On the other hand, in wet storing environment, the chopsticks is very easy to create bacteria and become mildewed. The bacteria follows the food into our stomach, which will be harmful for our health. So we'd better not choose wooden tableware but stainless steel cutlery if your economic situation permits.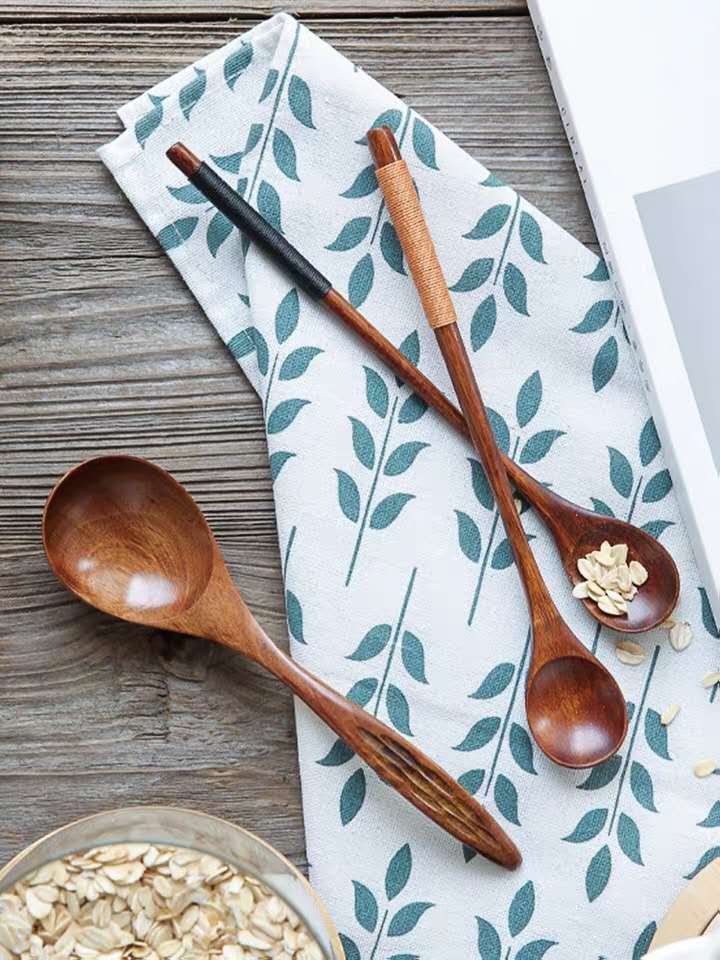 Is healthy for us to use stainless steel cutlery on table?
The answer is yes. Stainless steel material is one of our common high-grade alloy steel, such as stainless steel knives and forks in our daily life, stainless steel dining kitchen utensils and so on. Usually stainless steel cutlery has some characteristics of stainless, acid resistance, high temperature resistance, wear resistance and general non-magnetic austenite.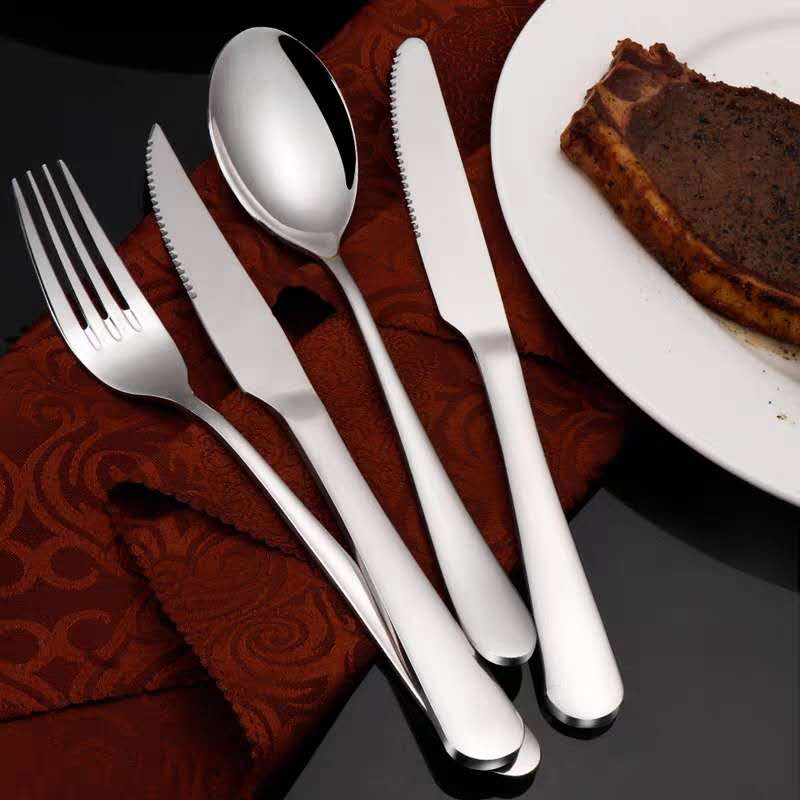 Sure, stainless steel material also have many types, such as stainless steel 410, 430, 304,316, 201 material. Stainless steel 18/10 (316) is widely used in medical tools. So the best material for stainless steel is stainless steel 18/8 (304), whose characteristics are better than other stainless steel material. It is an ideal material for tableware and selled in high-end market. So it is more expensive than other.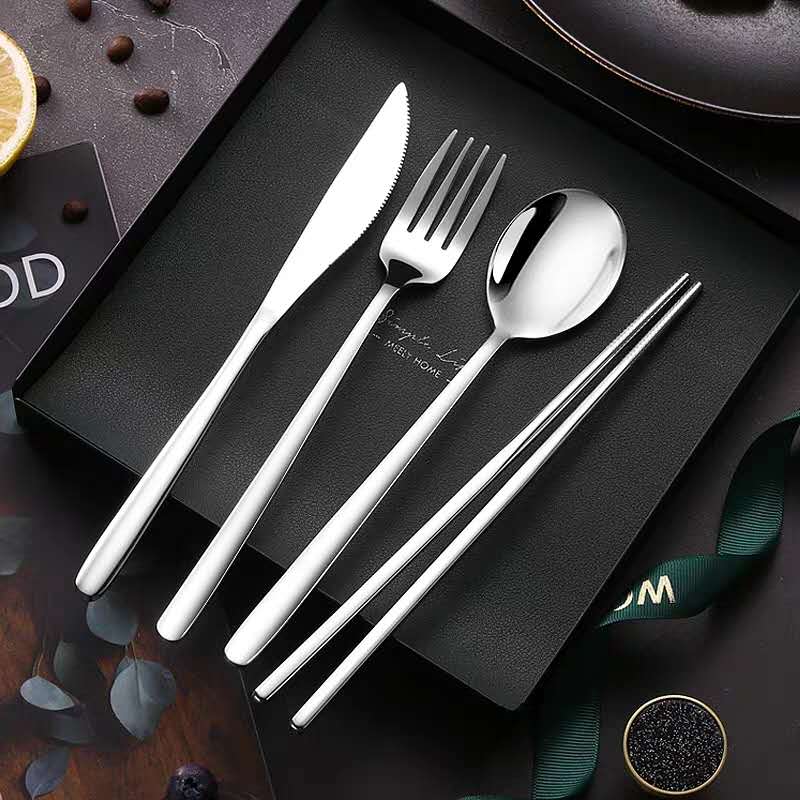 Besides, stainless steel 18/0 (430) is also popular in our daily life. It is very competitive and widely used in most of families.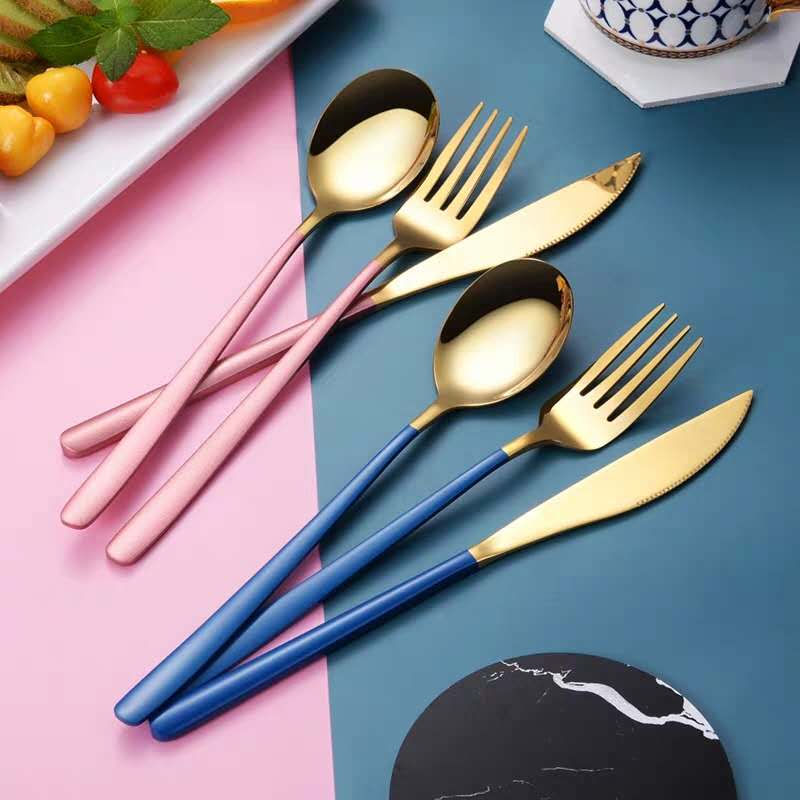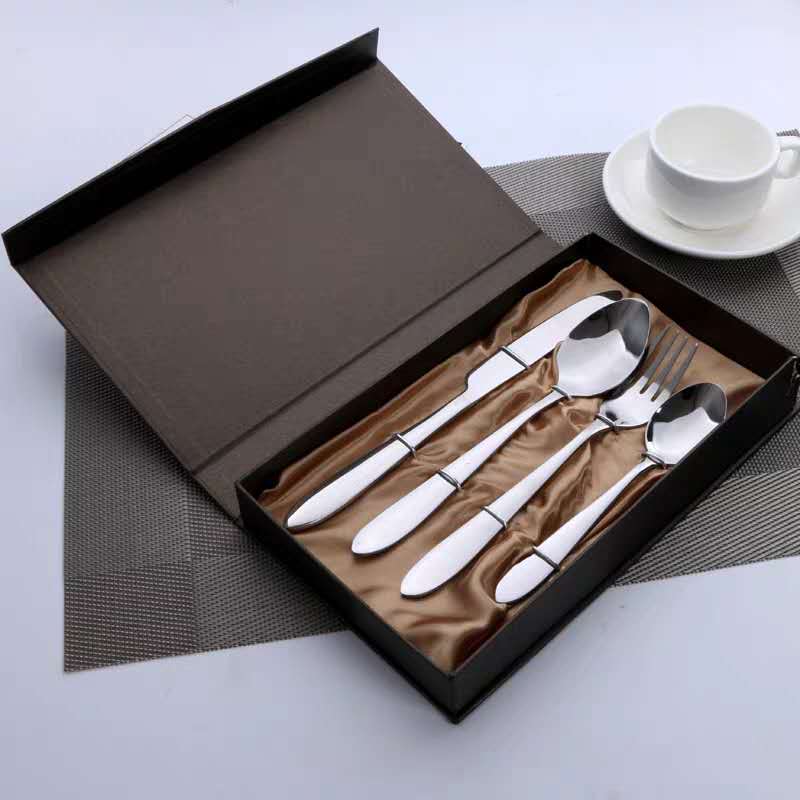 So in order to protect our health, we should make a decision on tableware carefully. We can consider choosing stainless steel knives, forks and spoons as our tableware in priority. And you also can see stainless steel cutlery from place to place.
If you have any inquiry on stainless steel cutlery, pls free to contact us and we will give you the professional guidance and more help.