Ceramic baking pans play an essential role in the kitchen. They are used for baking and cooking a variety of dishes,
including casseroles, lasagna, brownies, and cakes. The ceramic material is ideal for baking because it distributes heat evenly, ensuring that the food is cooked thoroughly. Additionally, ceramic baking pans are easy to clean and maintain, making them a convenient option for busy households. In this article, we will explain the manufacturing process of a ceramic baking pan, the raw materials used, and the advantages of using ceramic baking pans.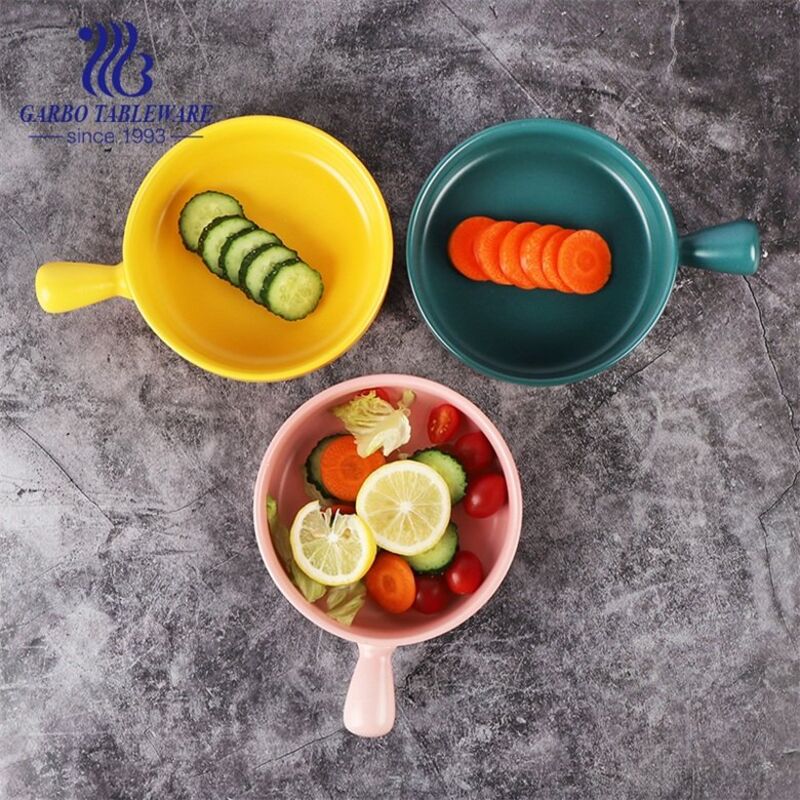 The main raw materials used for making ceramic baking pans are clay, feldspar, kaolin, and quartz. Clay is the most important raw material and is used in large quantities. It is the foundation of the ceramic baking pan, and it is responsible for the pan's strength and durability. Feldspar is added to the clay to lower the melting point and make the ceramic baking pan more resistant to thermal shock. Kaolin is used to improve the ceramic baking pan's color and texture, while quartz is used to increase the pan's resistance to abrasion.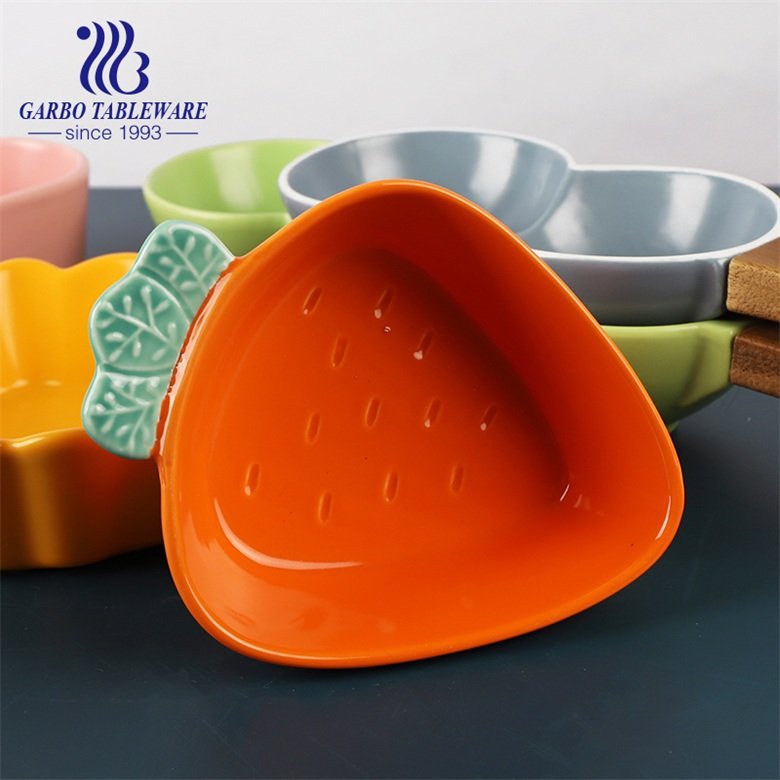 Ceramic baking pans come in a variety of shapes and sizes.
They can be round, square, rectangular, or oval. They can also be shallow or deep, depending on the intended use.
The most common sizes for ceramic baking pans are 9×13 inches, 8×8 inches, and 9-inch round pans.
Some ceramic baking pans come with lids, which are useful for storing leftovers or taking the pan to a potluck dinner.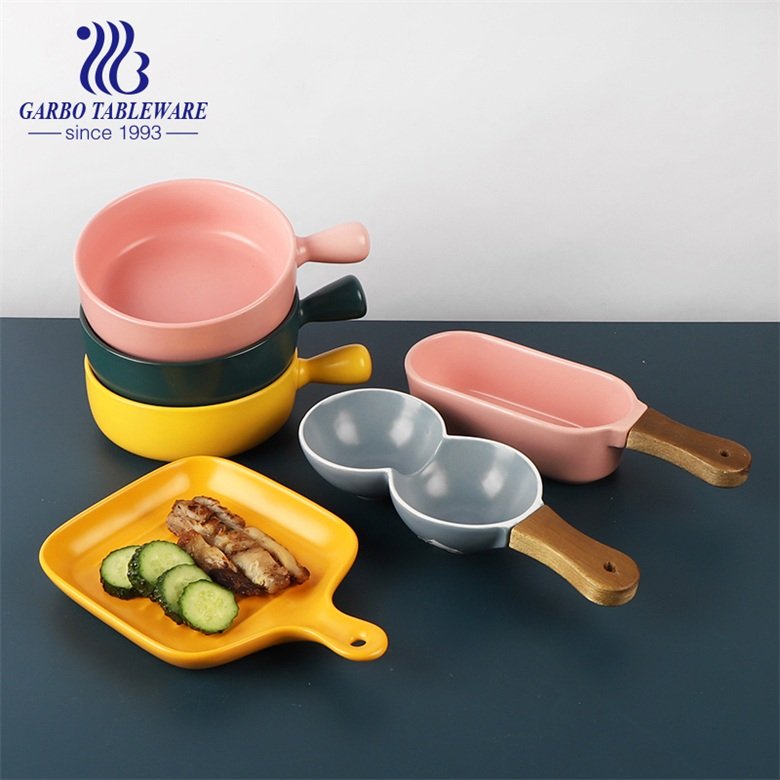 Using ceramic baking pans as a promotional item has several advantages.
Firstly, they are practical and useful, making them a popular gift item.
Secondly, they are durable and long-lasting, which means the recipient will use the pan for years to come.
Thirdly, ceramic baking pans come in a variety of colors and designs, making them visually appealing gifts.
Lastly, the branding and logo can be printed on the pan, which is an effective way to promote a brand or business.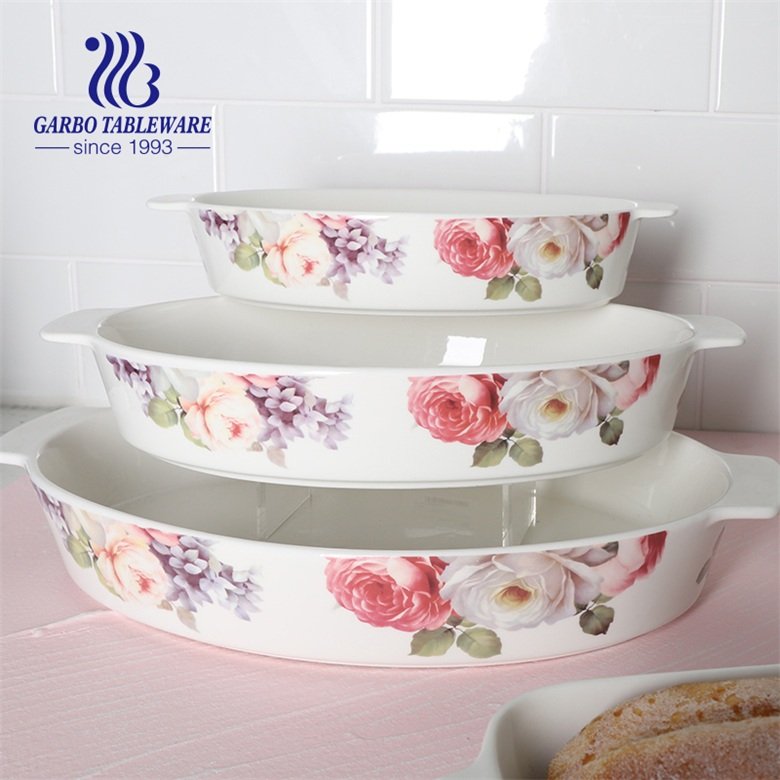 High-quality ceramic baking pans are made from durable materials that can withstand high temperatures and are resistant to thermal shock. They should also be easy to clean and maintain. The quality of the finish is also essential
The most popular ceramic baking pan for promotion is the 9×13-inch rectangular pan.
This size of baking pan is versatile and can be used for a variety of dishes, including lasagna, casseroles, and brownies.
The pan is large enough to serve a family of four to six people and is ideal for potluck dinners or large gatherings. Additionally, the 9×13-inch rectangular pan is easy to store, as it fits in most kitchen cabinets.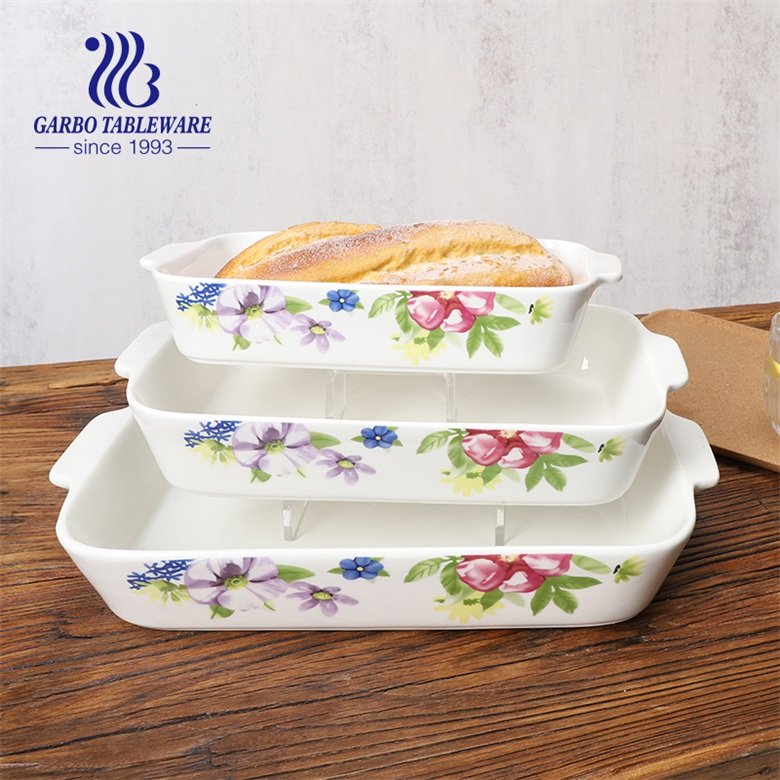 If you feel the rectangular shape is boring, we have other designs and shapes for your choice. For different sizes and shapes of the baking pan, the custom printing decal is acceptable. Have a try to pick up a ceramic baking pan as the promotion gift item and do win-win business with us.