Let's talk about Nylon firstly.
It has good comprehensive properties, including mechanical properties, heat resistance, abrasion resistance, chemical resistance and self-lubrication, and has low friction coefficient, has a certain flame retardancy, is easy to process, and is suitable for glass fiber Filling with other fillers to enhance modification, improve performance and expand the scope of application. There are many varieties of PA, including PA6, PA66, PAll, PAl2, PA46, PA610, PA612, PAl010, etc., as well as many new varieties of semi-aromatic nylon PA6T and special nylon developed in recent years. Nylon-6 plastic products can use sodium metal, sodium hydroxide, etc. as the main catalyst, and N-acetyl caprolactam as the co-catalyst, so that δ-caprolactam can be produced directly in the model through anion ring-opening polymerization, which is called cast nylon. This method facilitates the manufacture of large plastic parts.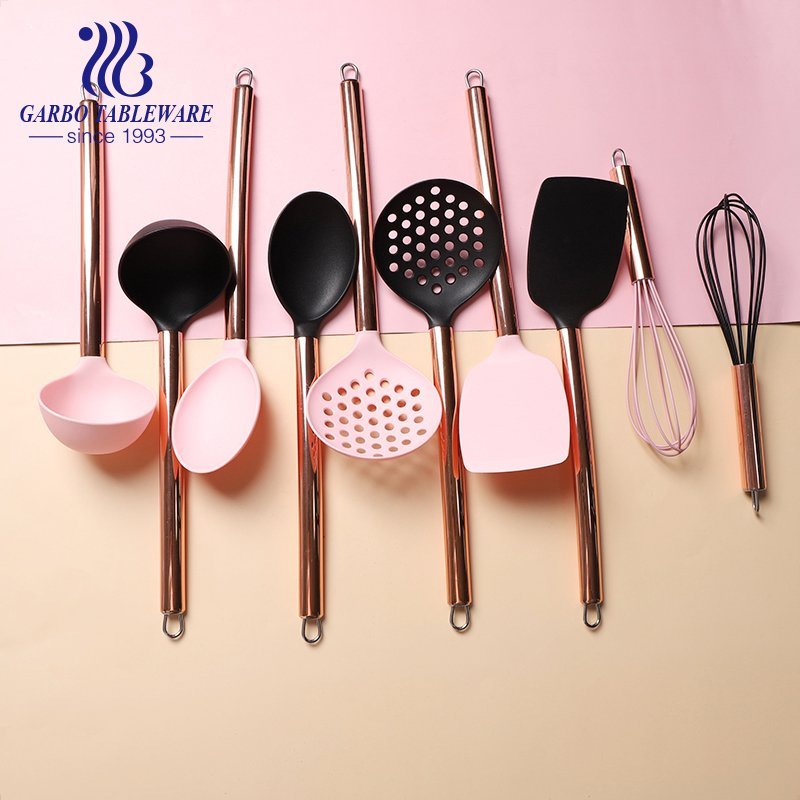 The silicone spatula is non-toxic, can be used at high temperatures, is not flammable, and does not produce harmful substances.
1.Features: high temperature resistance: applicable temperature range of -40 to 230 degrees Celsius, can be used in microwave ovens and ovens.
2.Easy to clean: The silica gel products produced by silica gel can be cleaned after being rinsed in clean water, and can also be cleaned in the dishwasher.
3.Long life: The chemical properties of the raw material of silica gel are very stable, and the products made by it have a longer lifespan than other materials.
4.Soft and comfortable: Thanks to the softness of the silicone material, the silicone kitchenware feels comfortable to the touch, extremely flexible and does not deform.
5.Variety of colors: different beautiful colors can be deployed according to the needs of customers.
6.Environmental protection and non-toxic: no toxic and harmful substances are produced from the raw materials entering the factory to the finished product shipment.
How about silicone material cooking utensil?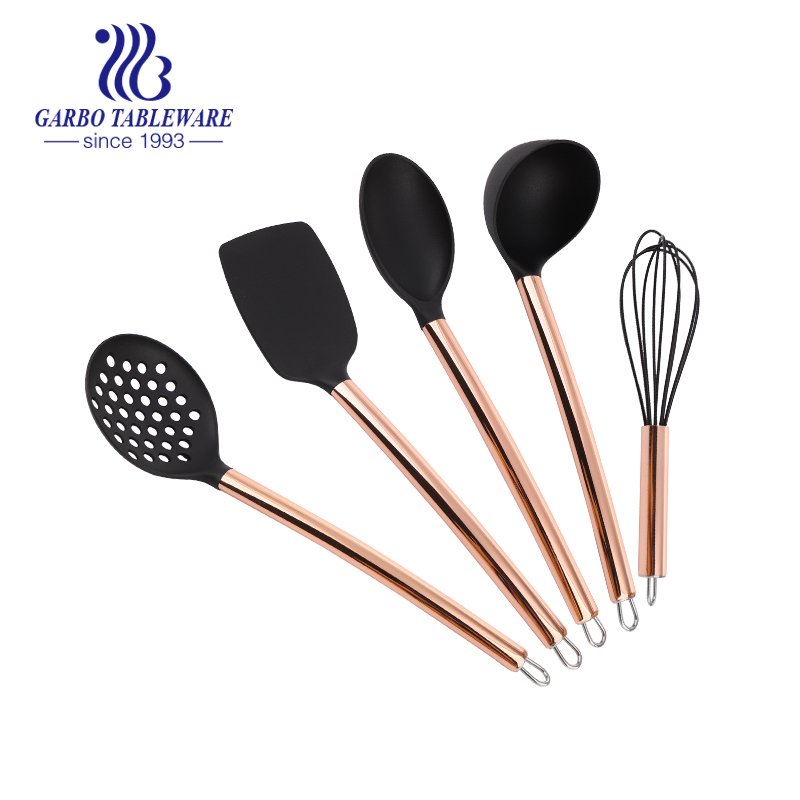 Silicone rubber is a highly active adsorption material, which is an amorphous substance, and its chemical formula is mSiO2·nH2O. It is insoluble in water and any solvents, non-toxic, tasteless, chemically stable, and does not react with any substances except strong alkalis and hydrofluoric acid. Various types of silica gel form different microporous structures due to their different manufacturing methods. The chemical composition and physical structure of silica gel determine that it has many other similar materials that are difficult to replace: high adsorption performance, good thermal stability, stable chemical properties, high mechanical strength, etc.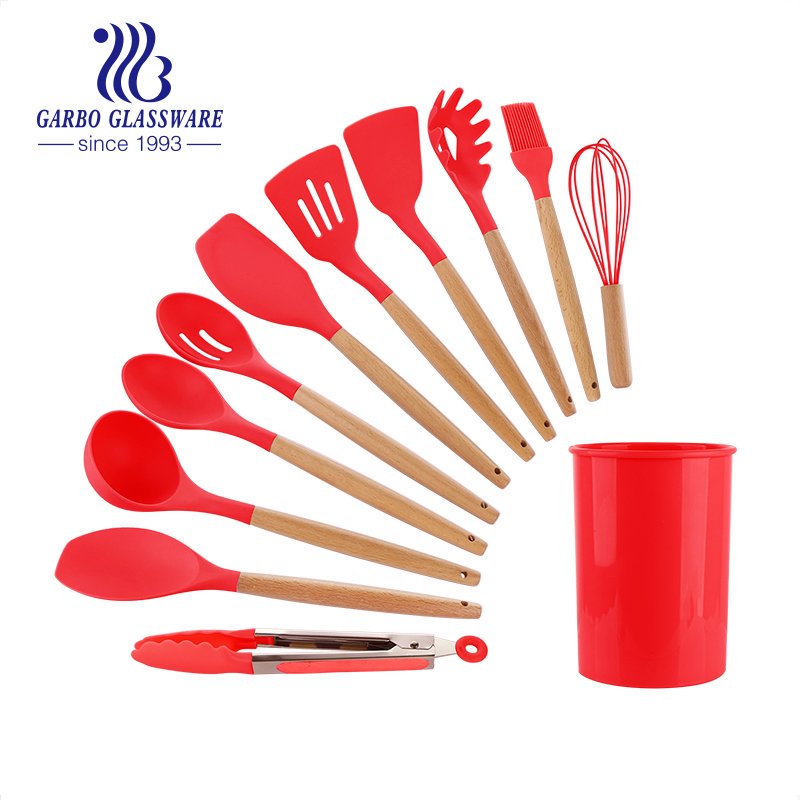 The main component of silica gel is silica, which is chemically stable and does not burn. Silica gel is a kind of amorphous silicon dioxide. The dust content in the workshop should be controlled not to be more than 10 mg/m3, ventilation should be strengthened, and a mask should be worn during operation.
Silica gel has a strong adsorption capacity and can produce a drying effect on human skin. Therefore, you should wear work clothes during operation. If silica gel gets into the eyes, rinse with plenty of water and seek medical treatment as soon as possible.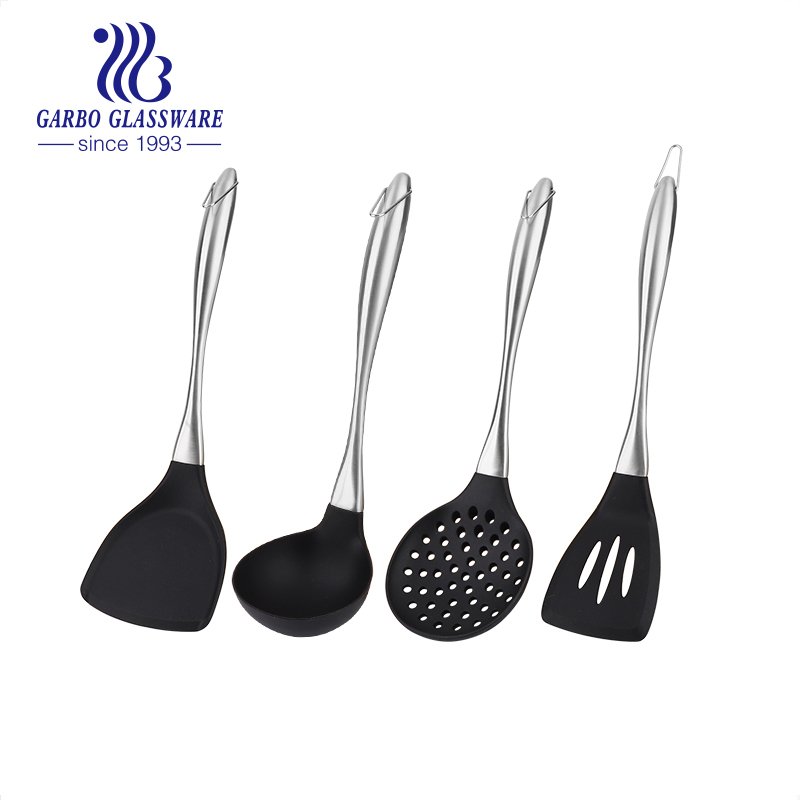 Because blue silica gel contains a small amount of cobalt chloride, it is potentially toxic. Avoid contact with food and inhalation. In case of poisoning, you should seek medical treatment immediately. Silica gel absorbs water vapor or other organic substances in the medium during use, and its adsorption capacity decreases, so it can be reused after regeneration.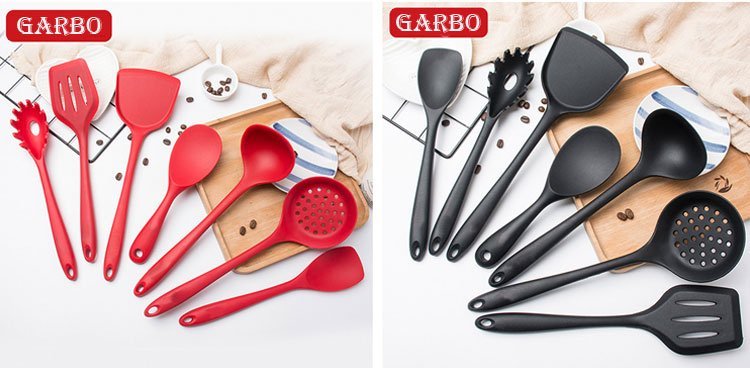 Of course it is good for silica gel. Silica gel is non-toxic, tasteless, chemically stable, and does not react with any food. High adsorption performance, good thermal stability and stable chemical properties. Because of its good stability and particularly high temperature and low temperature resistance, it has a good effect as a spatula.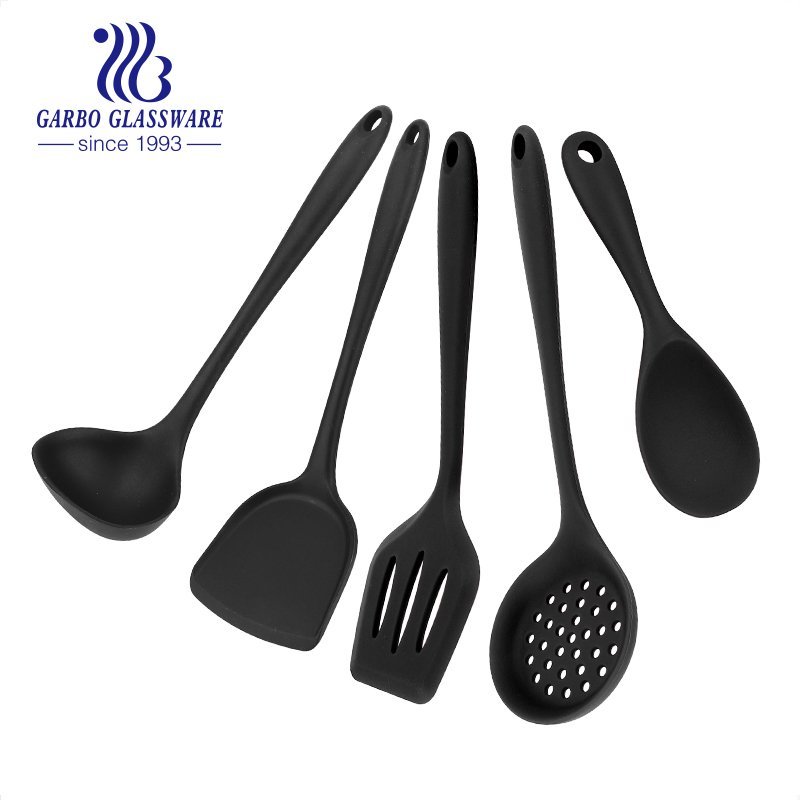 When buying, pay attention to smell it. The product with peculiar smell is definitely not a good product, and the product without any smell is right.