A drinking cup is indispensable in our life. Some people would like glass cups, some like plastic cups, and most people would like ceramic cups. The ceramic cups are very popular in the market, and it has different shapes, designs, colors for choice. Garbo Tableware is a professional supplier in China to support customers with popular and newest products.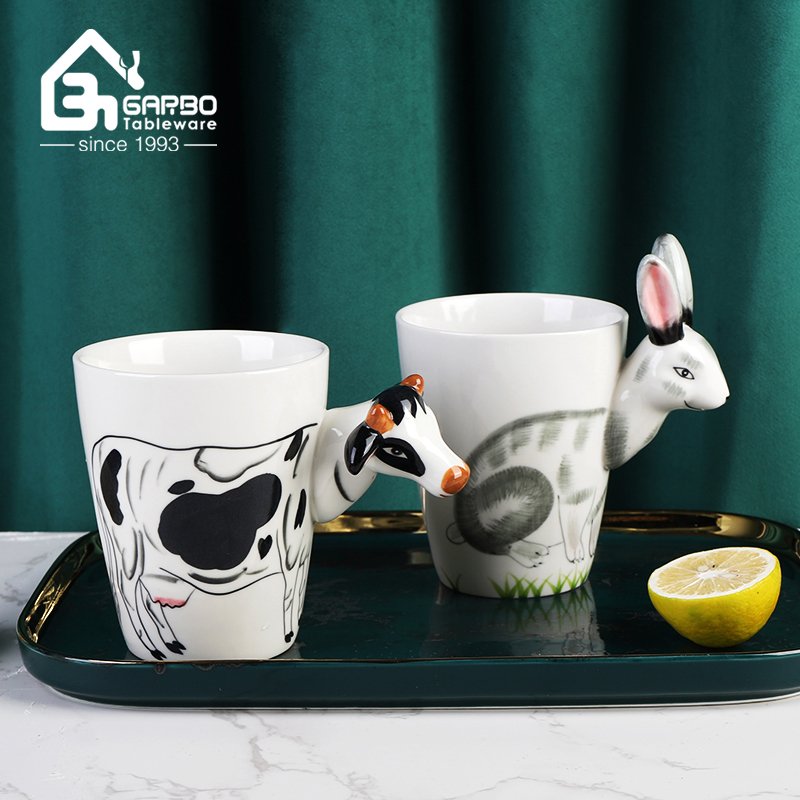 What kind of ceramic cups are popular?
Decal Ceramic Cups
The cups are decorated with vivid decals, it could be customized or as per our design. We have a professional designer team to support clients with OEM designs. And we will also develop many new designs every week. It's very popular in European market and Asian Market.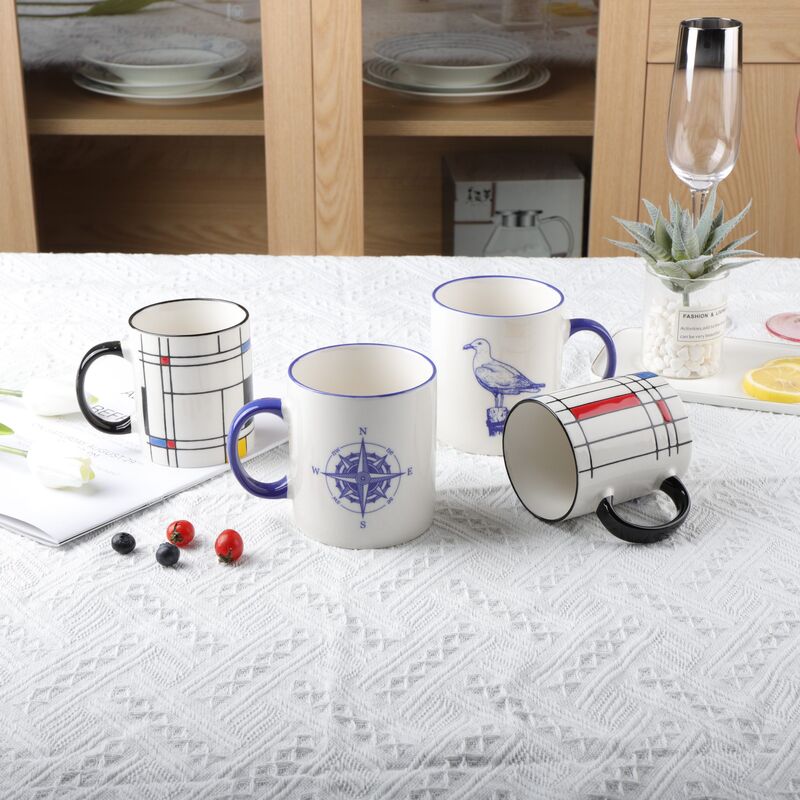 Colored Glazed Ceramic Cups
The colorful ceramic cups are beautiful and charming. It could be full colors, or mixing colors, and the surface could be embossed pattern or plain. We could also make hand painted colors on the ceramic cups. Anyway, the colored glazed ceramic cups are a beautiful and decorative scenery in the table. This kind of color glazed ceramic cups is also popular in Asian market and South American market.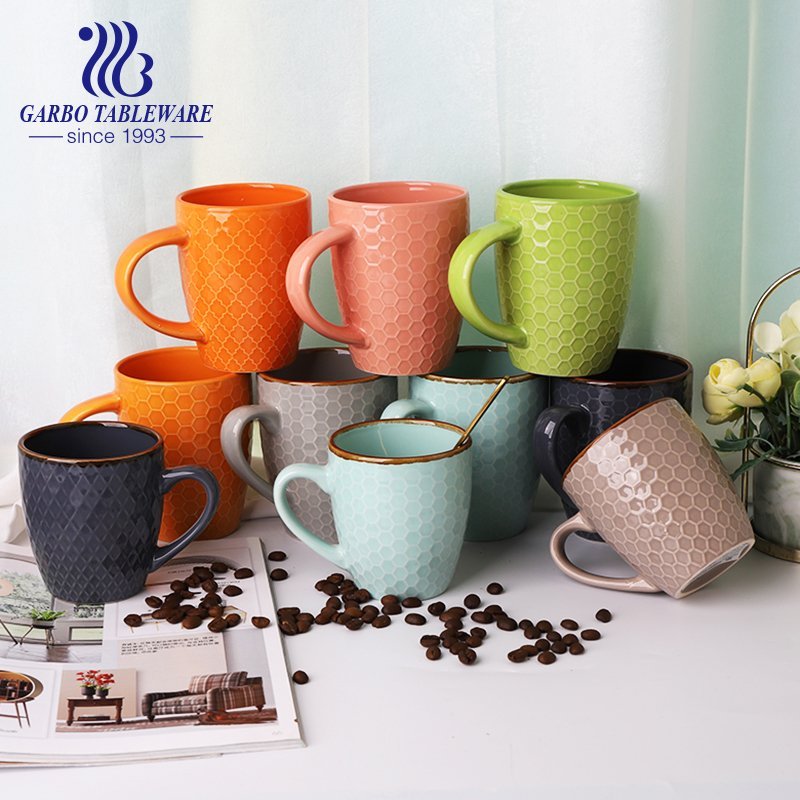 Handmade 3D Ceramic Cups
This is our new arrival painted cups! It's of 3D view and most of them are cute animal designs. It's all made by hand. There are many beautiful designs like elephant, rabbit, dog, panda, lion etc. We could also support you to make your own designs.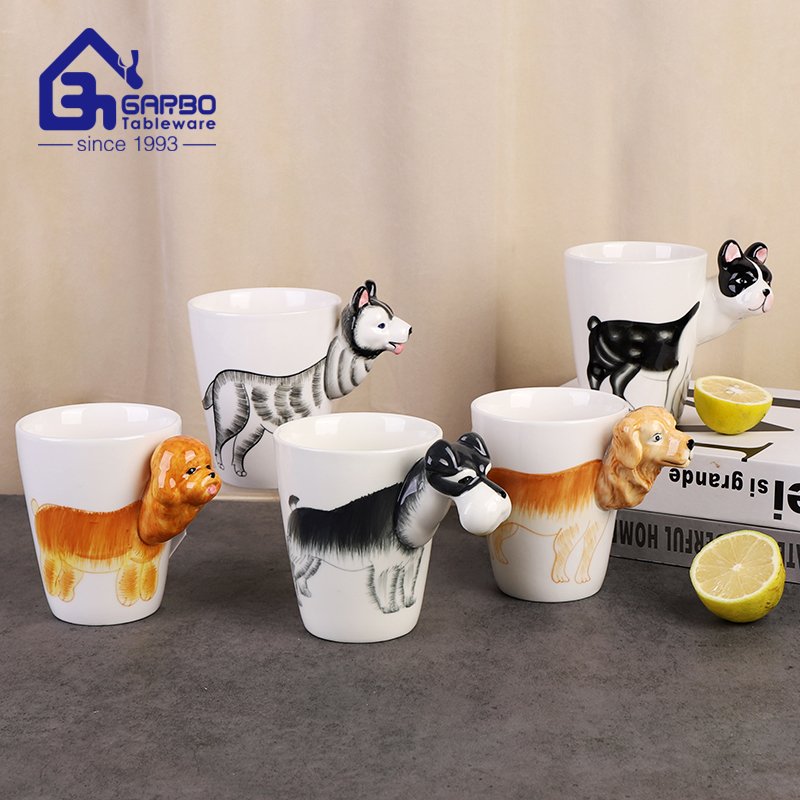 It's very vivid to show the designs in three-dimensional look. This is handmade craft, and it's very popular in European market. This is used for gifts or souvenirs.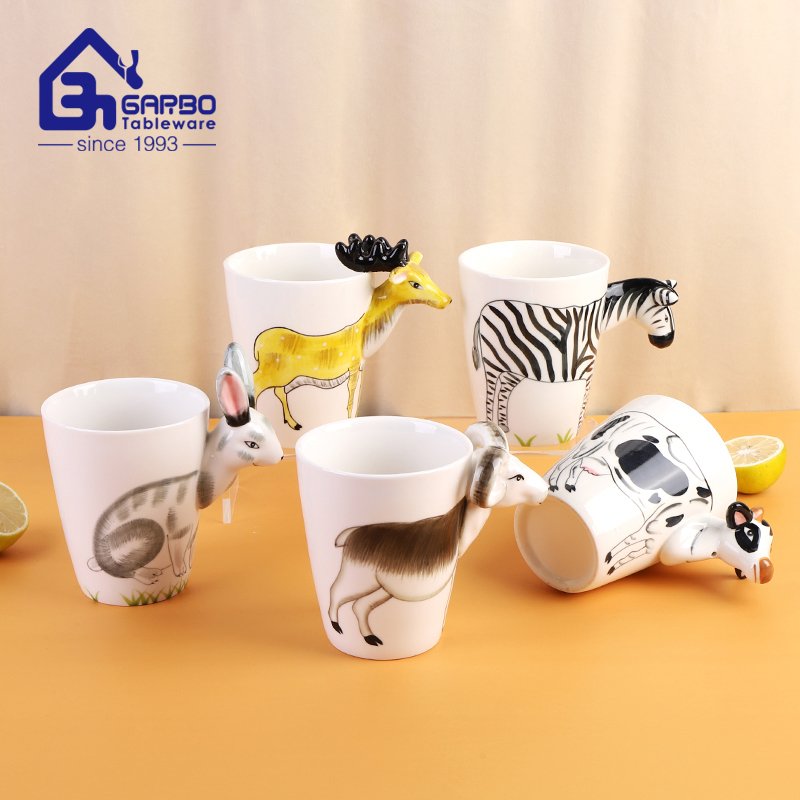 Actually, above 3 kinds of ceramic cups are all popular in different market as it's vary from person to person. Some would like the decal cups, others like colored cups, and some would like the creative cups. Garbo Tableware could support all of our clients. And if you have any interests in them, just feel free to contact us for more details. Pls contact us at sale@garboglass.com.