In 1995, Luzerne artisans used various clays to try to study new formulas, and finally found that the silky fine soil rich in Dehua, China, after being fired in a high-temperature kiln, showed a kind of Clear ivory texture. Since then, Lu Sheng's new bone china has been born immediately, and its production process has far exceeded the primary ceramic production.
Its essence is a kind of white porcelain. By adding different proportions of raw materials to the porcelain blank, it affects the firing temperature, deformation, water absorption, light transmittance and other aspects of traditional porcelain, forming a kind of appearance quality. It is similar to bone china, and its internal quality is better than the new material of bone china.
Without any animal bone meal, it perfects and embodies the advantages of traditional bone china and retains the strong hardness of reinforced china. The raw material contains 20% quartz, 30% feldspar and 50% kaolin. New bone china never adds other chemical raw materials such as magnesium, calcium oxide and so on.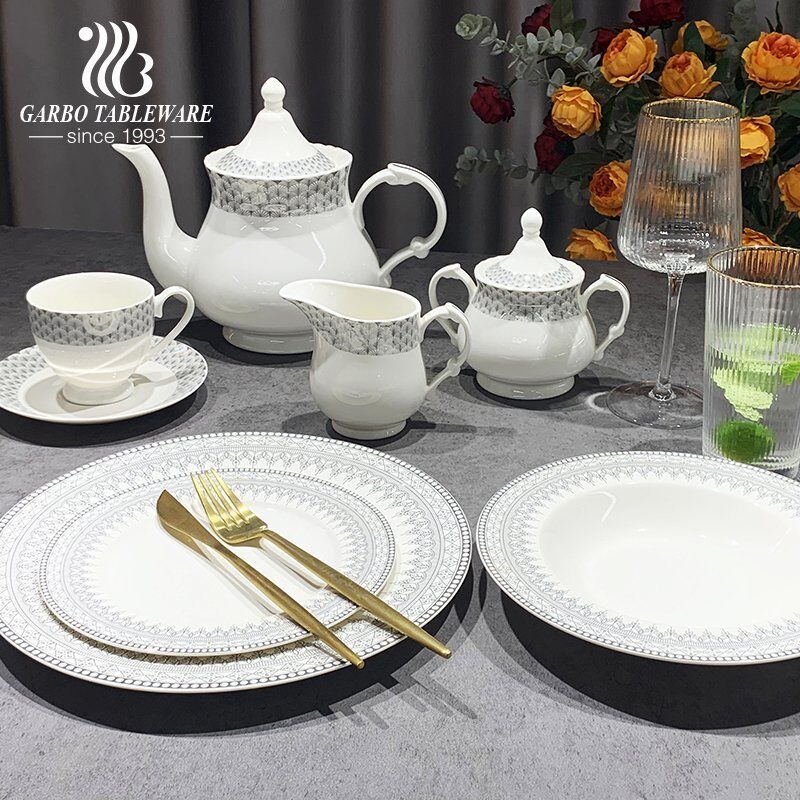 Related comparisons
The raw materials used are different. More than 40% bone meal is generally added to bone china, and no bone meal is added to new bone china.
Bone china is fired twice, and new bone china is fired once.
Compared with new bone china, bone china is softer in whiteness, higher in transparency, and lighter in quality. Compared with bone china, new bone china is stronger, more resistant to falling, and more resistant to high temperature.
All in all, new bone china is not a new variety of bone china, and the two are very different.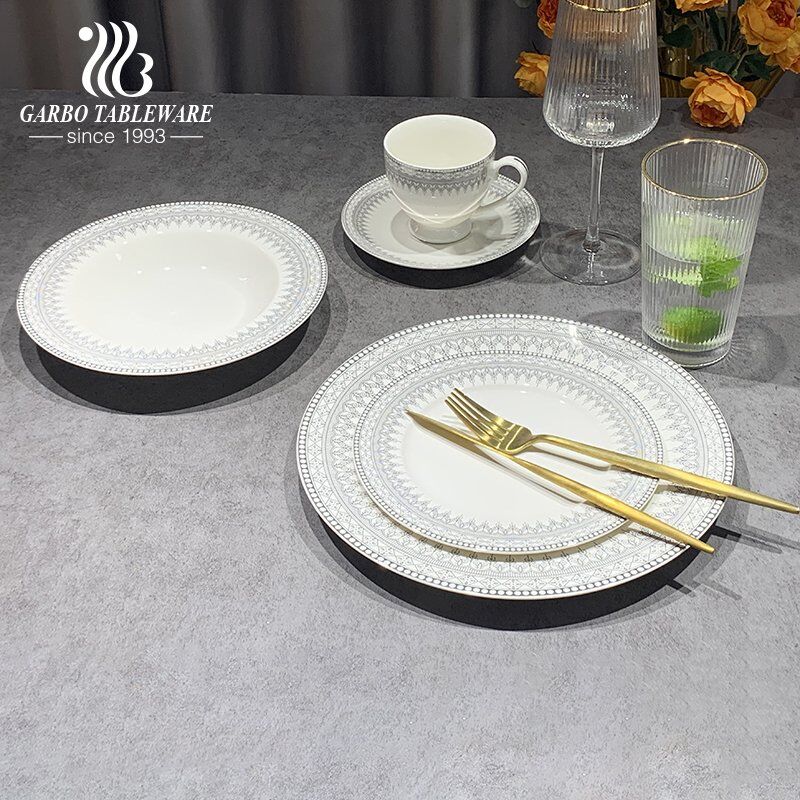 Basic definition

New bone china (New Bone) is the most representative of Dehua porcelain, the world's ceramic capital. With ivory white, it is also called "Oriental White" in the West.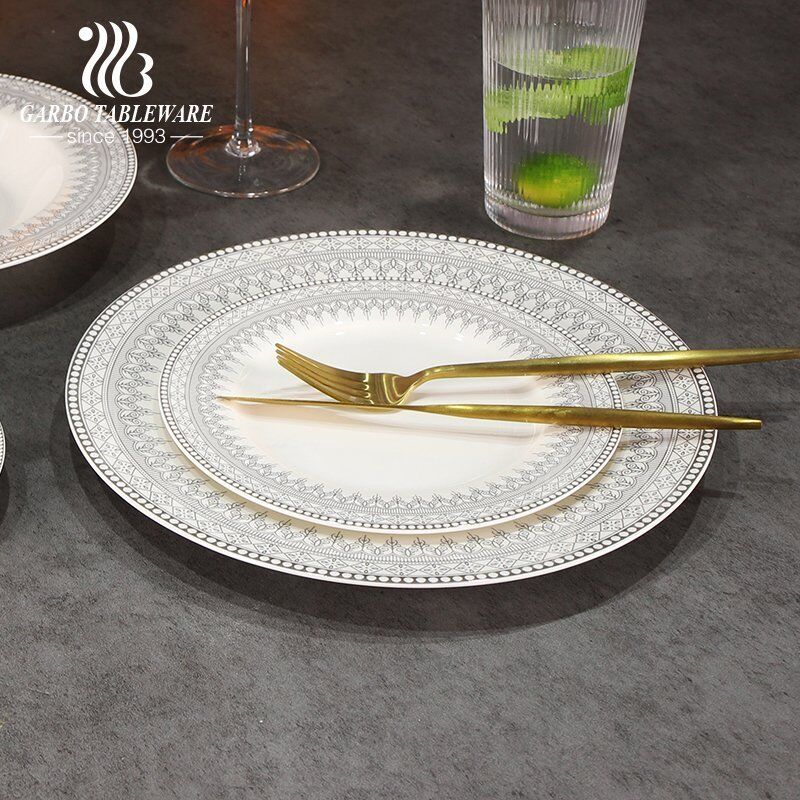 New bone china features

Lightweight – about 1.5 times the weight of bone china but half the weight of reinforced china.
Translucent – preserves the transparency of bone china. Under the light, it shows elegant ivory and bright color, which can well bring out the color of food.
Tough – After high temperature (800°C -1280°C) double roasting, the new bone china is more durable than reinforced porcelain, reducing the breakage rate of the hotel.
Durable – The glaze of Lu Shengxin bone china is tough. In the all-day dining restaurant where knives and forks are used for a long time, it is not easy to be scratched by knives and forks. There is also a 5-year or 5,000-wash glaze guarantee.
Suitable for ovens – even if Lushengxin bone china is placed in an oven at 180°C and then immersed in tap water at 20°C, it will not crack. It is dishwasher, refrigerator, oven and microwave safe.