Our company has launched a new stainless steel knife and fork this week. I believe that friends who have subscribed to our company website know that we have a professional design team and will launch some new hot-selling designs every week. Let me come here. Let me introduce to you.
Friends who know stainless steel cutlery that there are many types of stainless steel cutlery. Some use different stainless steel materials, such as 410, 430, and 304. Different materials have different prices and even different qualities. Another difference is about the appearance and style. For example, different shapes and cutlery with different accessories will make the appearance and price of the overall cutlery different. Our new products this week focus on the latter.
Let's take a look at the pictures of the new products recommended this week. The material can only be made into 410/430/304 according to the different needs of customers. Using the mirror polish process, we can see that the overall image of the knife and fork is very smooth and has a high refraction. It looks like a relatively expensive and cumbersome all-steel cutlery, but the price is actually very good, and the stainless steel cutlery is not particularly heavy to pick up. Why is this?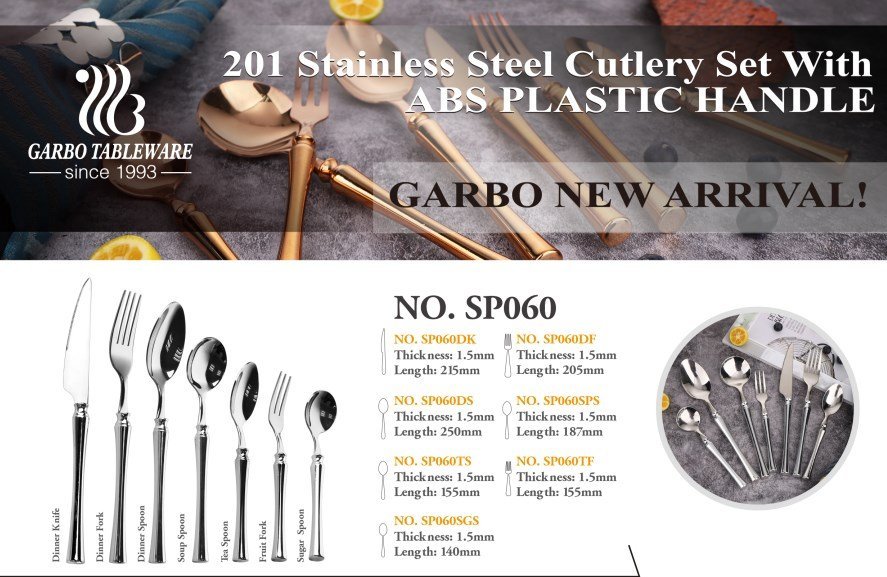 We also know that stainless steel cutlery with all-steel handle feels very handy, looks very high-end, and the price is relatively expensive, because the entire knife and fork are made of stainless steel, but our model is actually not all steel The handle is made of ABS plastic material, so it can reduce the heavy feeling of stainless steel cutlery, and we use the titanium plating process to make the handle look the same as the stainless steel cutlery on the head. Therefore, the effect of high quality and low price is achieved.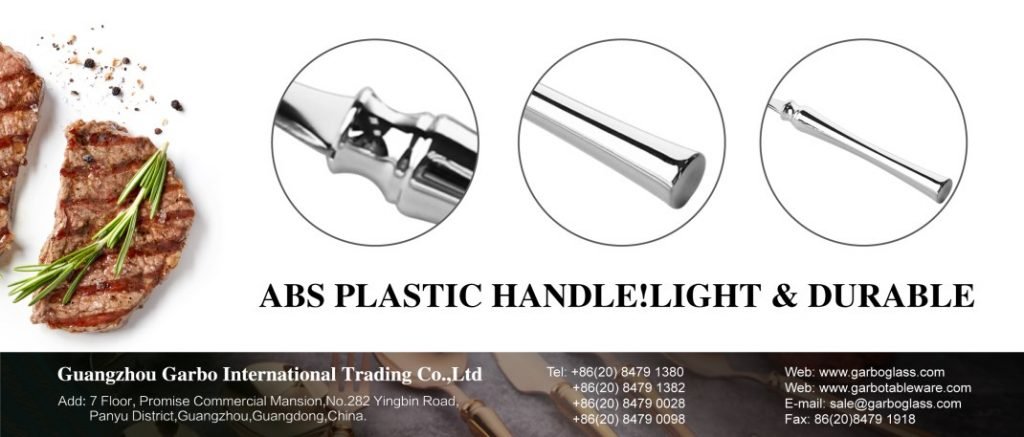 Not only that,we also launched a series of several colors, namely silver, gold, black, rose gold. The stainless steel cutlery also uses the titanium plating process, and the handle part is also plated in the same color. The important thing is that titanium plating is also a healthy material and can pass food-grade testing, so don't worry about it.

If you read this article and are interested in this new product, please contact us for more information.