Polishing type:
Hand polishing: manual polishing (also known as vibration polishing, or water polishing)
Machine polishing: including hemp wheel polishing and mirror polishing.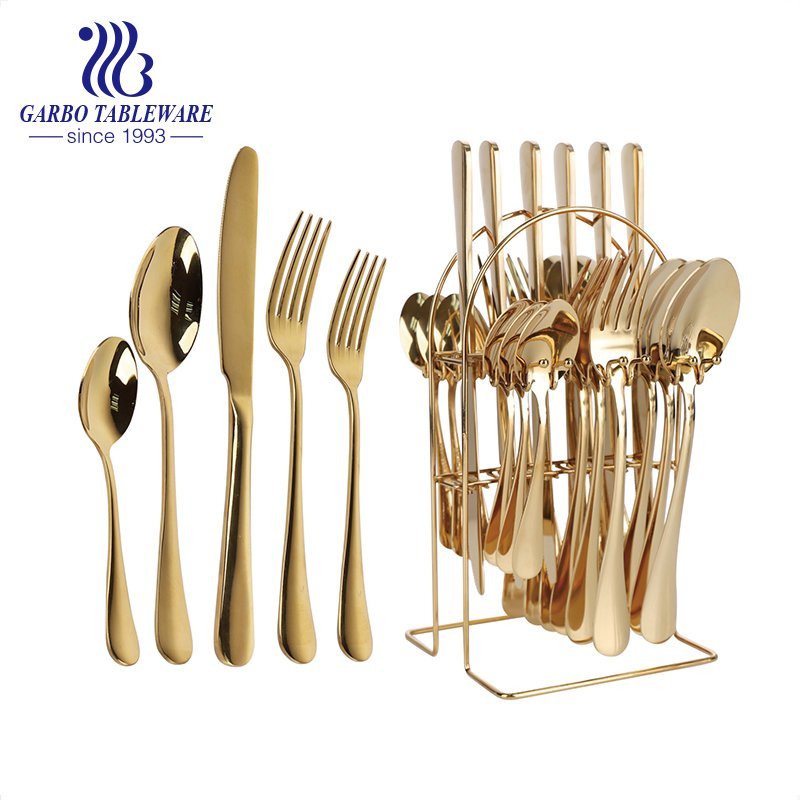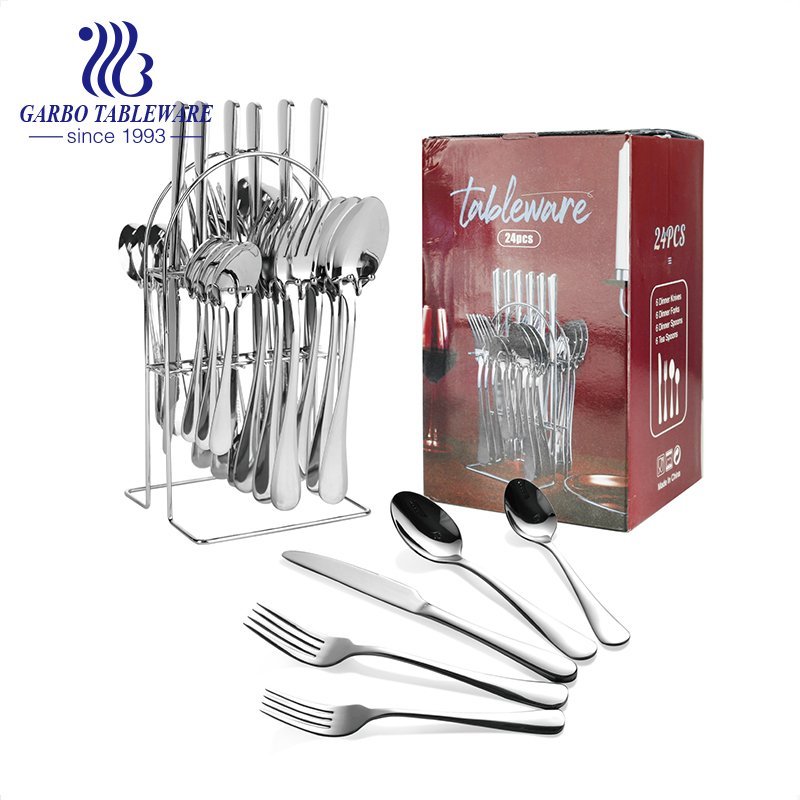 Tumble polish
The object surface is polished by using the characteristics of water flow.
The surface is not 100% smooth. Compared with other polishing processes, the surface of this process is rough.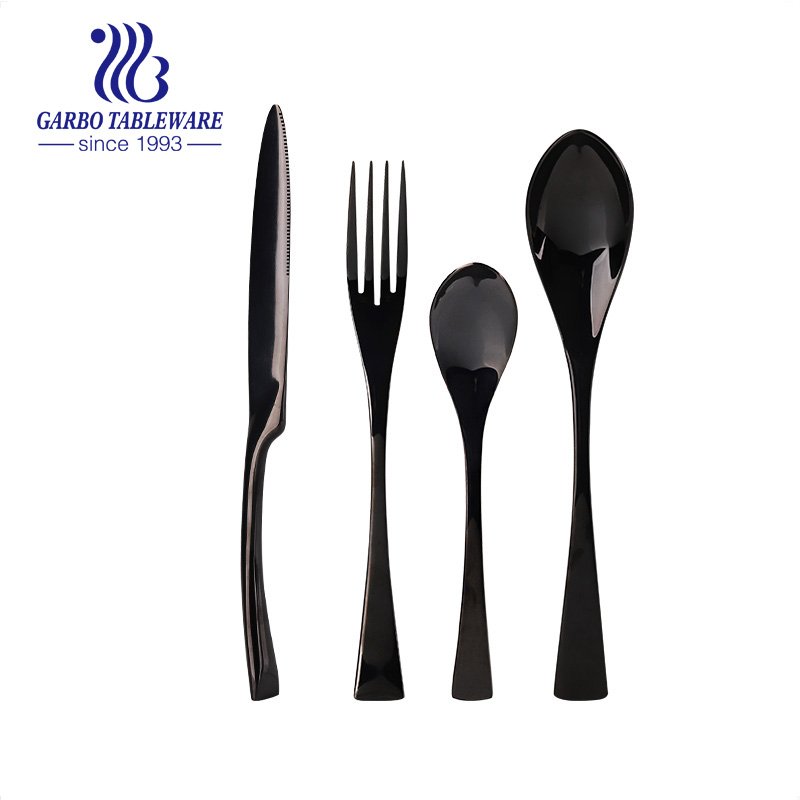 16 Piece Titanium Shiny Black Plated Stainless Steel Cutlery Set with Service for 4
Item No:SM022
Material: 18/0 stainless steel
Package:16 sets per carton. Export safe package
Usage:  home, hotel, bar, pub
Machine polish
Hemp wheel polishing, flat polishing, directly bagging and pressing, and then packing.
Flat polishing process: flat polishing is the first polishing, mainly polishing head, handle and other parts, and discarding the rough parts of raw materials.
Generally, the factory will have 7 machines for flat polishing. It only needs to arrange a worker on the first machine to orderly arrange the products on the shelf.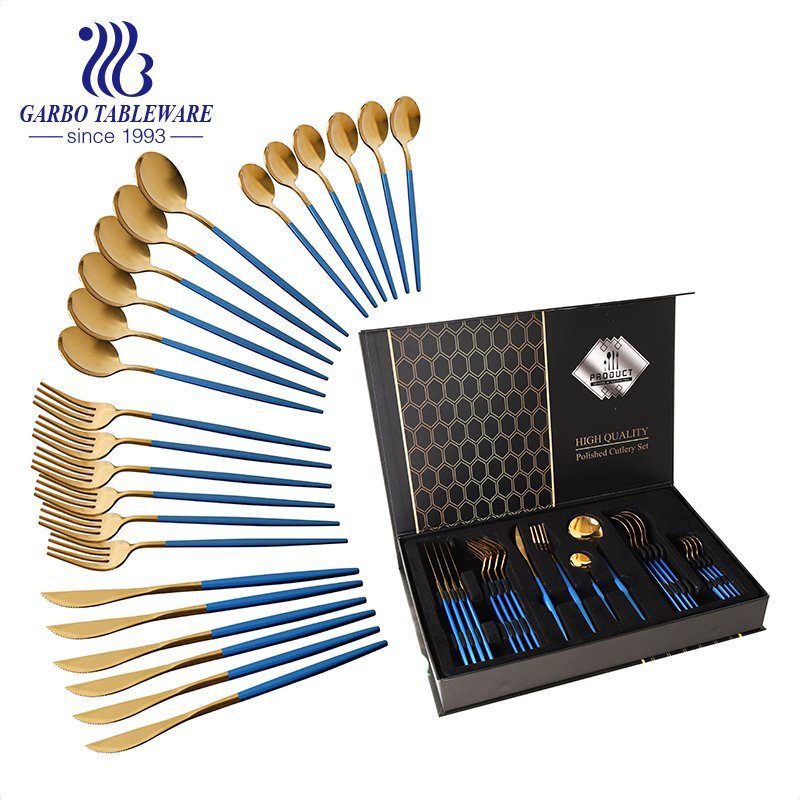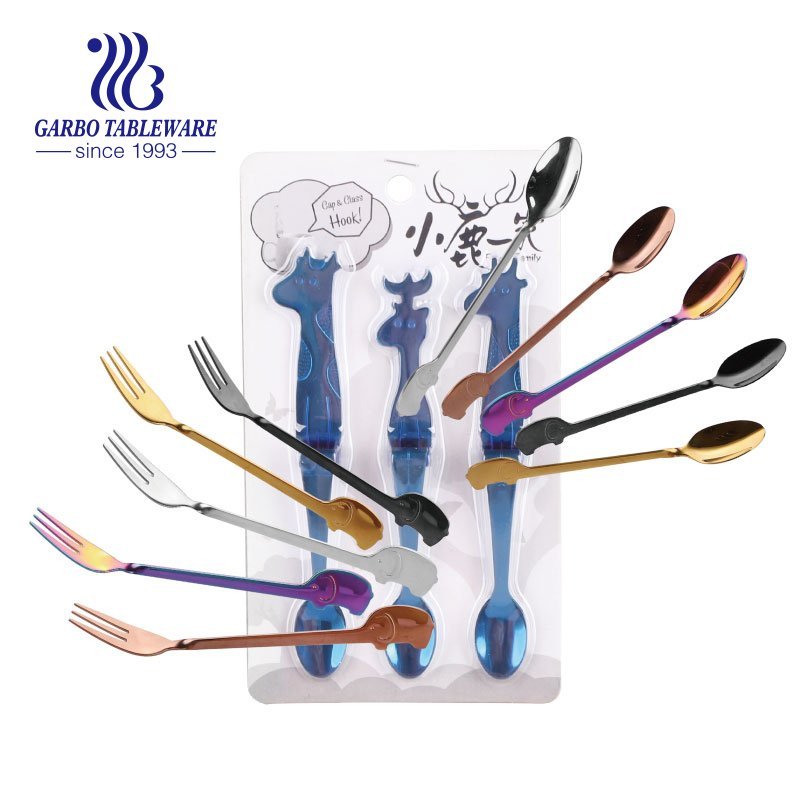 The machine will automatically send the products polished on the first machine to the second machine for secondary polishing, so as to cycle until the products are polished on the last machine.
Finally, the worker removes the polished product.3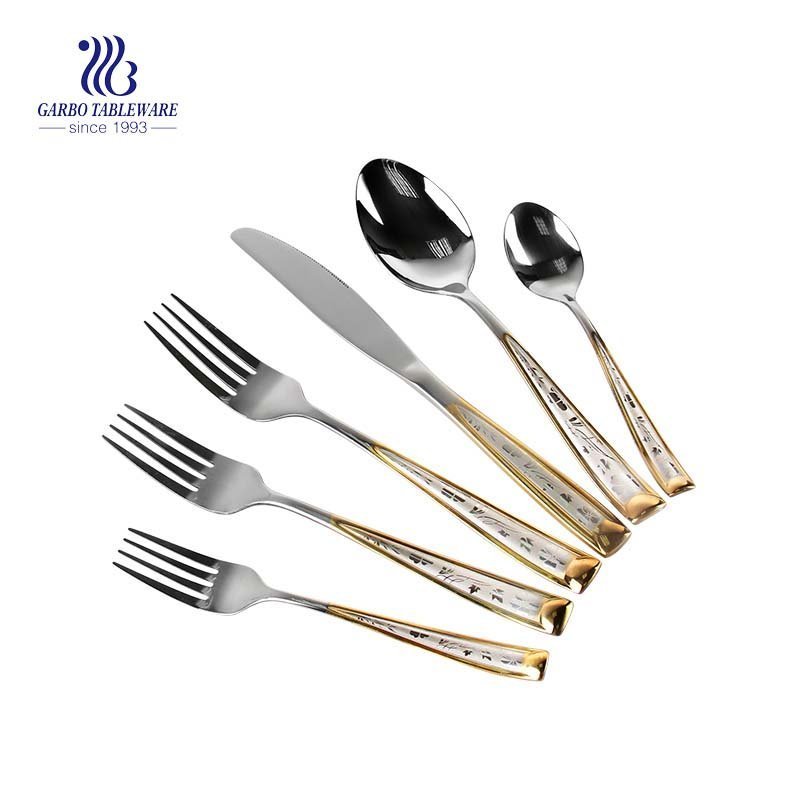 18/0 Stainless steel 6 pieces laser gold flatware set with mirrior polished
Item No:SM092
Material: 18/0 stainless steel
Package:72 sets per carton. Export safe package
Usage:  home, hotel, bar, pub
Polishing hemp wheel, also known as hemp polishing wheel and hemp fiber polishing wheel.
As a kind of grinding material widely used in polishing process, it is widely used in grinding and polishing of hardware, stainless steel products, aluminum products, electroplating products, wood products and leather materials [1] hemp wheel in the market mainly uses pure hemp cloth raw materials.
The main origin of hemp wheel (cloth wheel) in China is Qingyuan City, Guangdong Province, It is the production base of abrasive materials such as hemp wheel (cloth wheel) in China.
Many manufacturers in Jieyang City, eastern Guangdong are also engaged in the production of hemp wheel.
Polishing effect will be better than manual polishing / vibration polishing / water polishing
.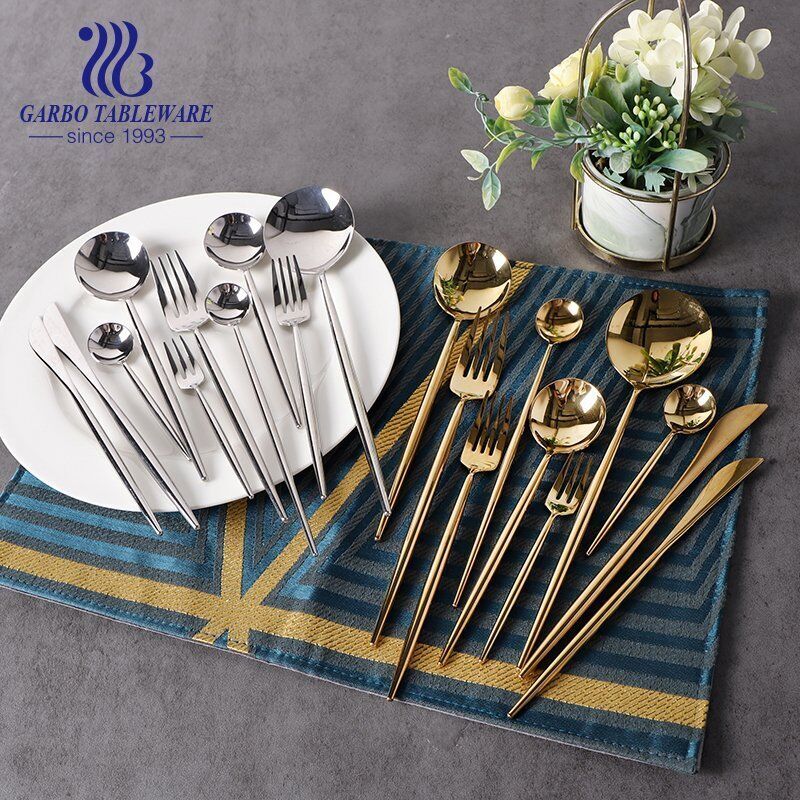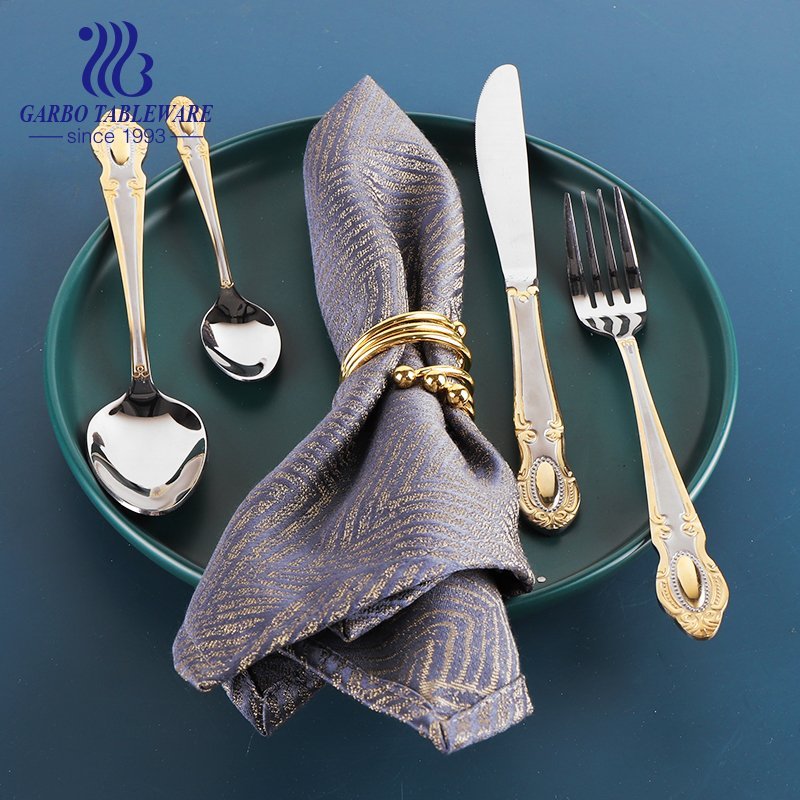 Cloth wheel polishing (mirror polishing, also known as bending polishing): cloth wheel polishing is simply one more bending polishing process than hemp wheel.
The meaning of the word is to make cloth into wheel for polishing. It is one of the common materials for polishing machines. The main materials of polishing cloth wheel are cotton cloth, pure cotton cloth, linen, flannel, nylon and fine felt. The cloth wheel has single-layer 400 outer warp and 350 inner warp, as well as multi-layer small outer warp.
It includes the following two polish type.
High quality mirror polish
Mirror polish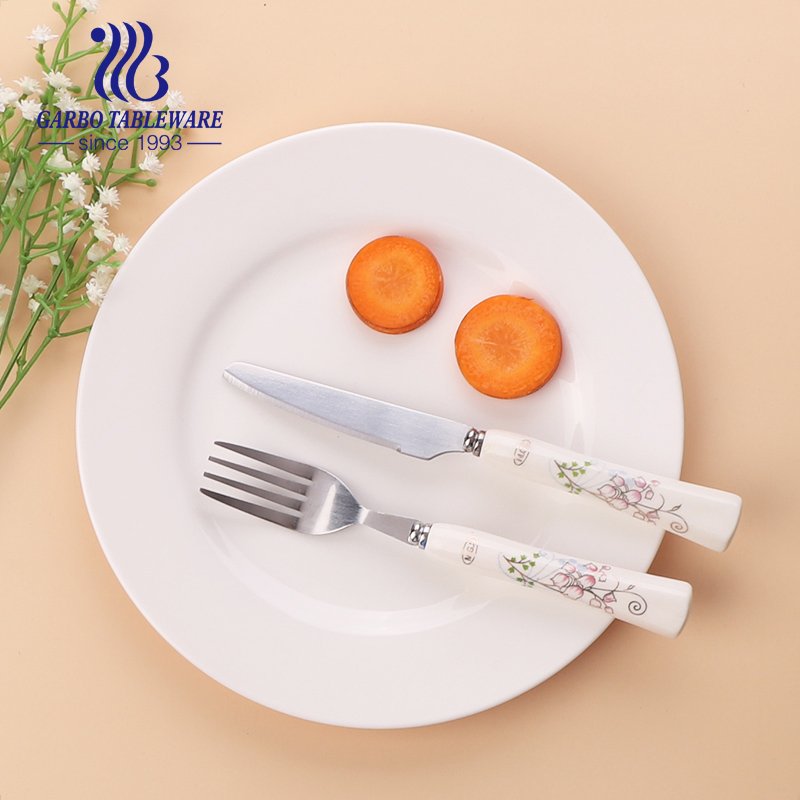 2 PCS Outdoor stainless steel cutlery set ceramic include knife/Fork mirror polished
Item No:SC031
Material: 18/10 stainless steel
Package:24sets per carton. Export safe package
Usage:  home, hotel, bar, pub
The main difference is that the price and cost are evaluated by the number of polishing processes.
The fake cloth wheel has several bending and polishing processes less than the real cloth wheel. For example, true Buren finished polishing in 10 complete processes,
And the fake cloth wheel stopped polishing in the seventh and eighth processes.
The polishing processes are as following.
A total of 10 machines are connected, and there are 10 processes in total. Each process needs workers to participate in. The more operations, the higher the man hour and the higher the cost. The first worker sends the product to the first machine. After polishing, the second worker sends the product to the second machine again for polishing, and the cycle continues. Until the 10th machine completes the last polishing step.
After polishing, the product will be cleaned, packed into bags or processed after titanium plating.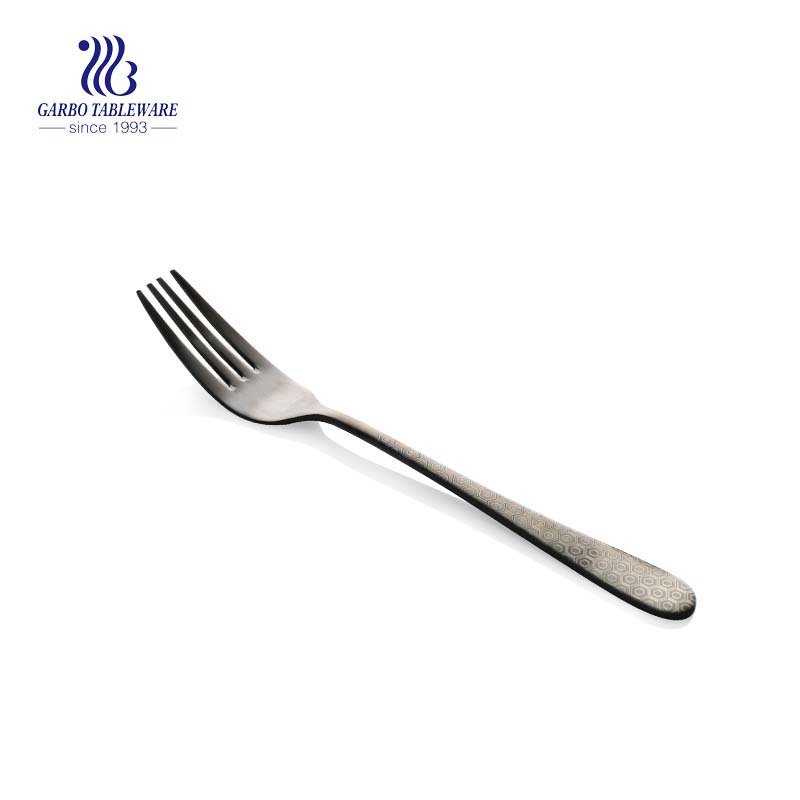 Food grade flatware stainless steel dinner fork electroplated tableware for restaurant and home used
Item No: SM054DF
Material: 18/0 stainless steel
Package:300pcs per carton. Export safe package
Usage:  home, hotel, restaurant.
Today we learn more about the polish type for cultery set, such as fork, knife, spoon… and in future, we will show more informative knowledge of cutlery set to customers, To have a better understand and close contact between client, we warmly weclome any inquiry and order!