Bowl is indispensable item in our daily life, they are used to hold food. So it is very important to us. With the development of society, there are quite a wide variety of bowls nowadays and they have different uses. Such as soup bowl, rice bowl,tea bowl and so on.Today, We will introduce a few bowls to you,which is our company hot selling bowls,suitable for each marketing all over the world. We are hoping that it will not only serve as a tableware for your meal and a beautiful decorative item in your kitchen,but also make your business better and better.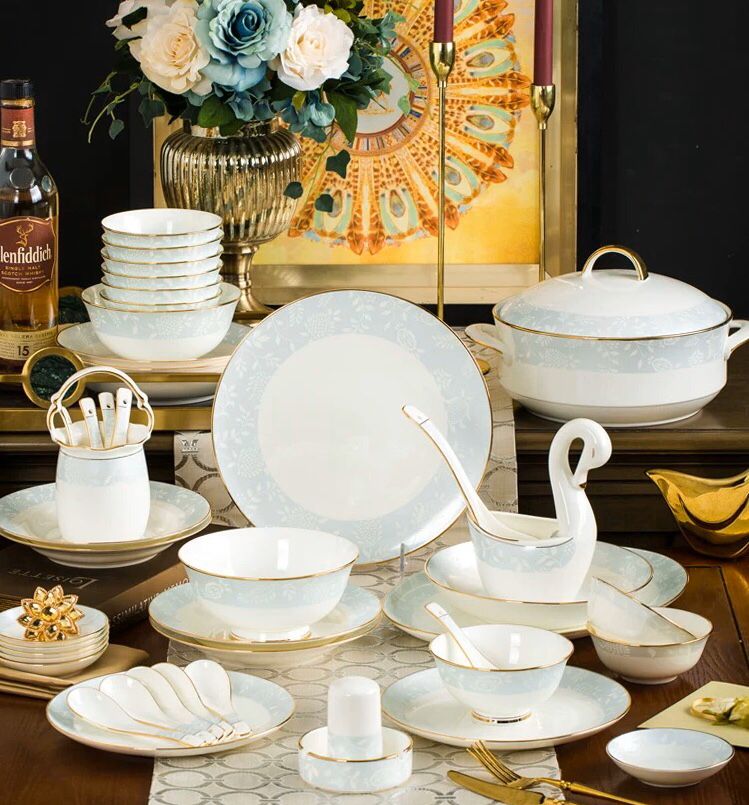 Japanese style creative ceramic bowl tableware dinner set, bone china porcelain good material.The porcelain is delicate and smooth, the color is natural milky white, transparent and crystal clear, moist and shiny. And matched with cute patterns, it is fresh and refined, stylish and simple, beautiful and practical for us at home or some personalized restaurants. It's perfect for serving food for family, couples and children that is a kind of warm life experience. Whether it is sunny or rainy, a good mood starts with breakfast every day!This printing design is very suitable for couple used.You can give your couple as a gift,use the couple bowl together to make your feeling more enjoyable.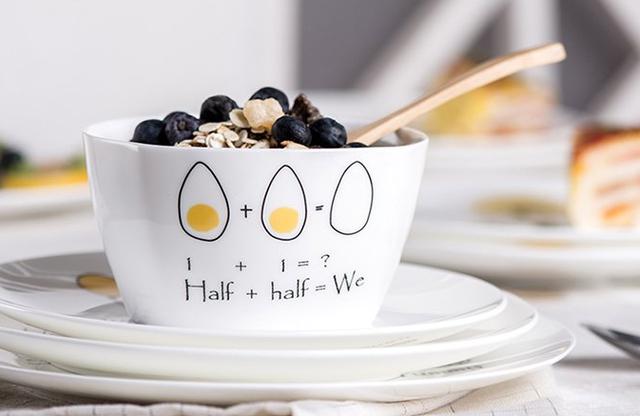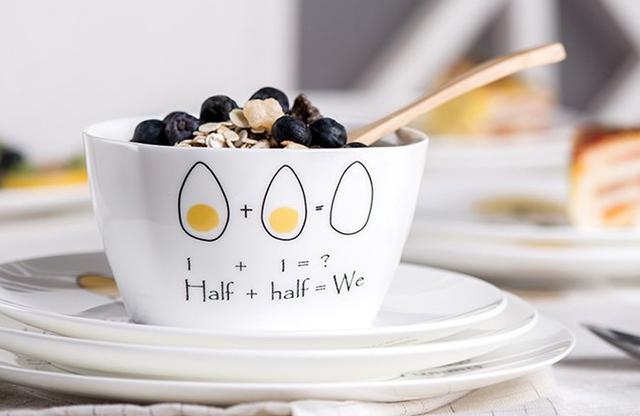 The colorful double-ear handle ceramic bowl can be used for hot soup, hot food etc., not only not hot for the touch of your hand but also beautiful and cute, which makes people appetite greatly. You can choose different colors and different capacities.We have many designs and capacities for your options.Of course, custom design is also acceptable and we are welcome to make new designs. It has a double-ear handle design, like kitty cat that is very cute and suitable for children. It is also suitable for gifts, because it is really cute, and whoever receives such a gift will be happy.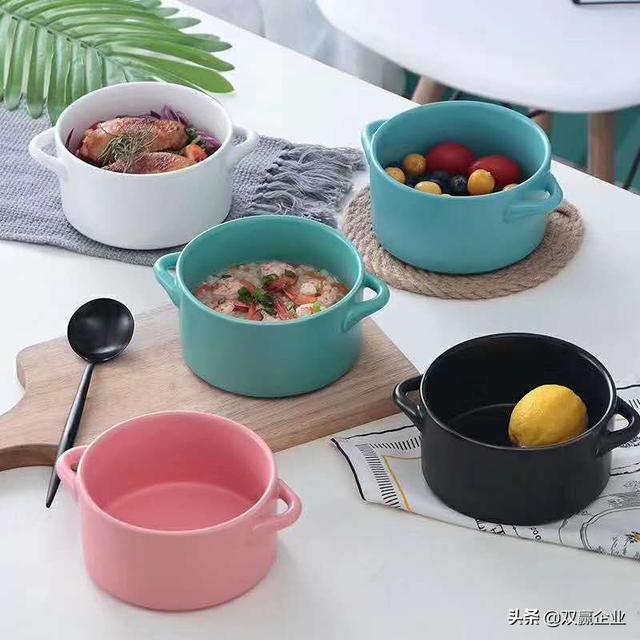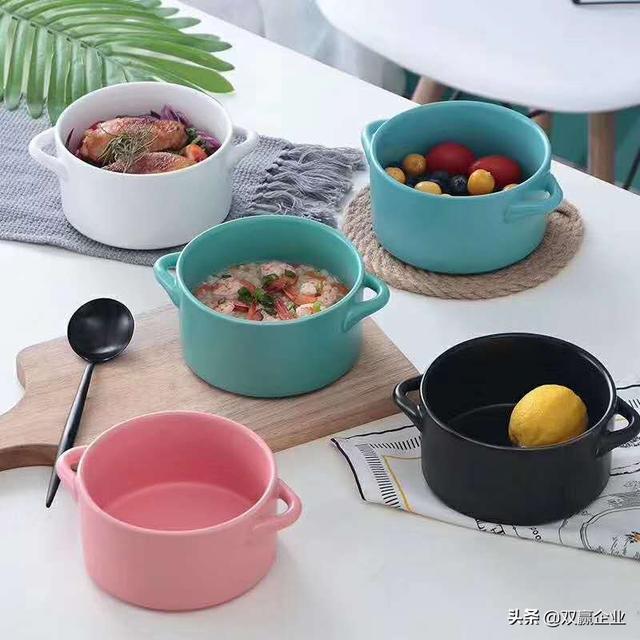 Ceramic bowls for dinner bowls with underglaze color craftsmanship, hand-painted, richer color gradation, high temperature firing, no worry of color fading, smooth glaze and easy to clean. The design of the high bowl feet is convenient to handle and heat insulation is not afraid of hot hands. The brown color circle design is painted to add a sense of simplicity to the flow of shades. The bottom of the bowl is smooth, the lines are smooth, and the workmanship is as good as jade, and it is soft and does not scratch the table. It is both eye-catching and safe to use. Give your family a healthy and worry-free life!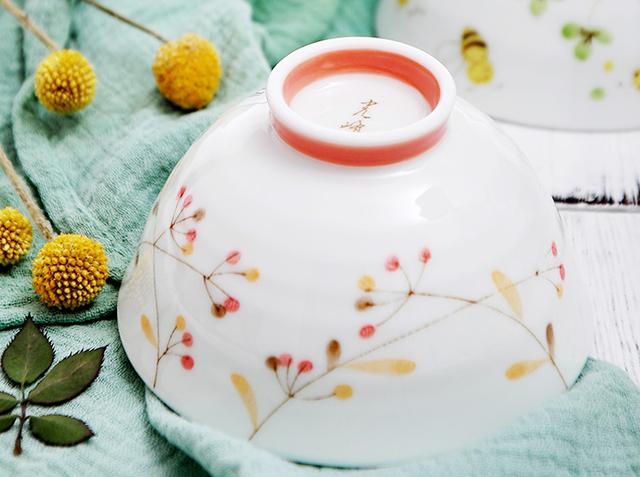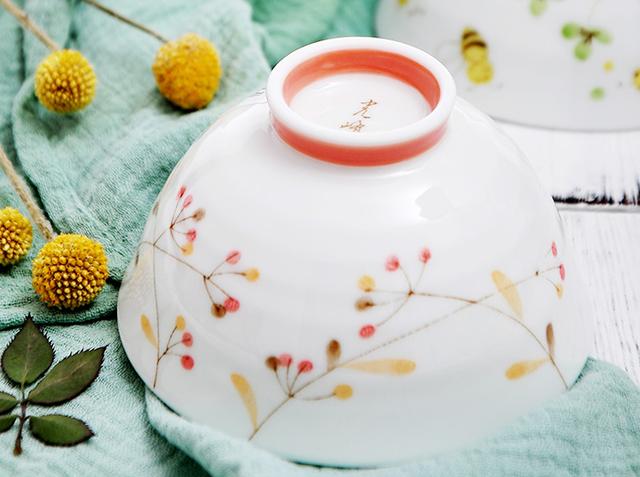 This high class porcelain bowl with gold rim is very nice and hot selling.Gold rim makes people feel high end and good looking, this is very popular design in Europe and America.Many clients ask for this design.Even Put it alone on the table, it is a decorative item for the dinner table.High quality porcelain that the looks smooth and clear bright white,which is attractive for us to hold on.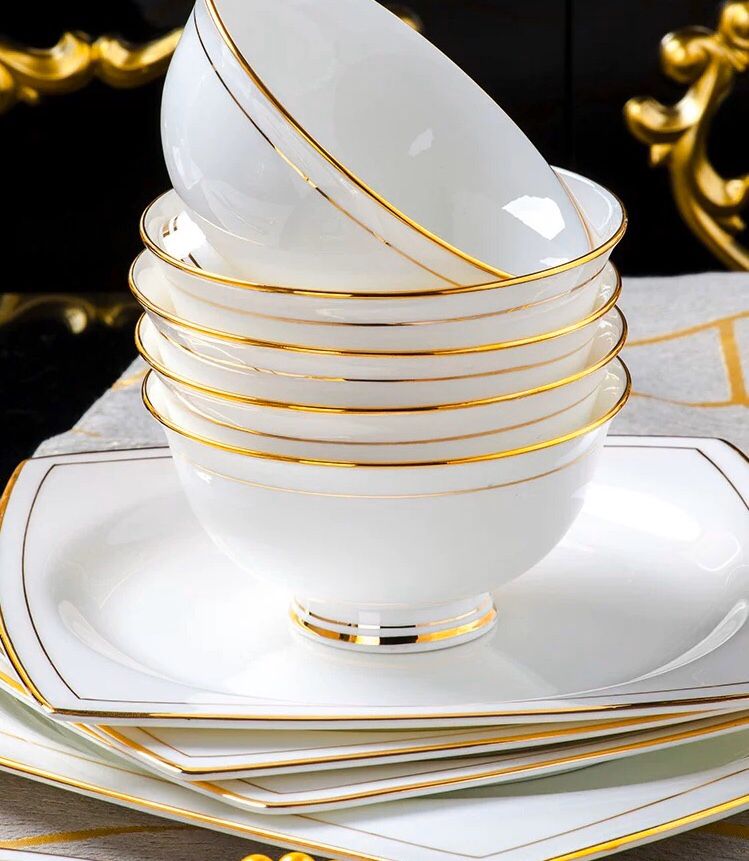 The last design is the classic and very popular designs, almost everyone use it at home.This is clear white without any printing.It has many sizes like 4.5inch,5inch,5.5 inch,6inch,7inch,8inch,9inchand even more.The price is very competitive and suitable everywhere because it is classic and can be accepted by each one.It is better choice for using it as a promotional gift for the market.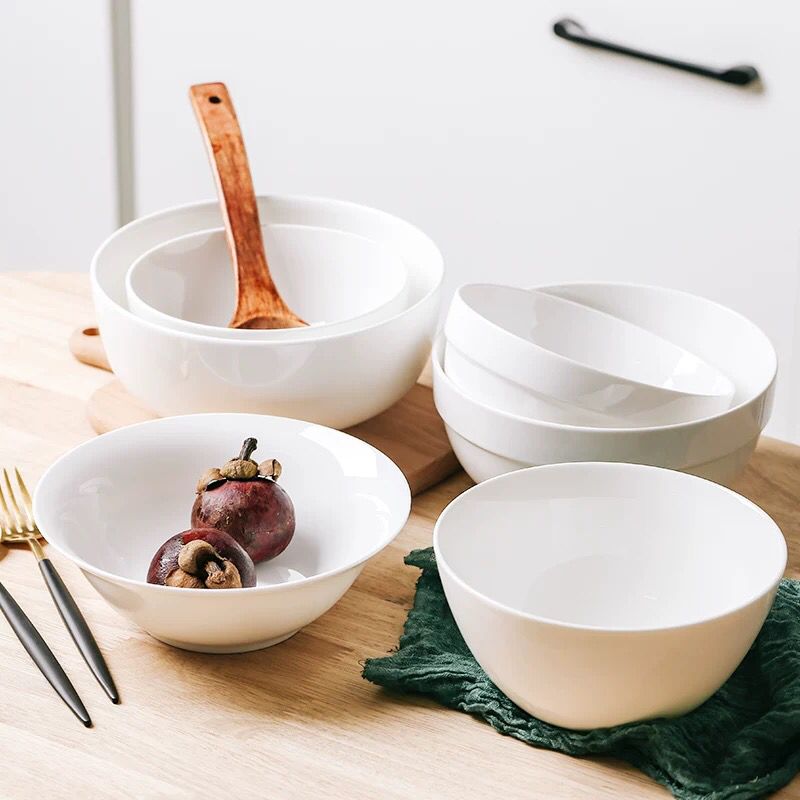 There are top selling ceramic bowl for your reference.Some hot selling item we do not recommend here, and you can contact us to check for you.We will recommend corresponding ceramic bowl to you according to your marketing.These are top selling porcelain bowl in the market all over the world.