The difficult 2020 is coming to the end, and a new year is coming. In the new year, what new trends are there in tableware products, which is closely related to people's lives, especially ceramic tableware, what is the trend for the color, model and style trends? now let us reveal the secret.
1) Color matching for dinnerware
After the 2020 coronavirus, many people have to stay at home or indoors, so everyone is looking forward to returning to nature and close to natural things. Therefore, the natural design style is a popular trend in 2021. The natural design style draws inspiration from nature tones, colors, appearances, etc., and is used for indoor home decoration, daily misery. For example, the closest natural green, leaf-shaped tableware, ocean blue cups, etc., the combination of these natural elements products makes people feel that they are embraced by nature while staying at home.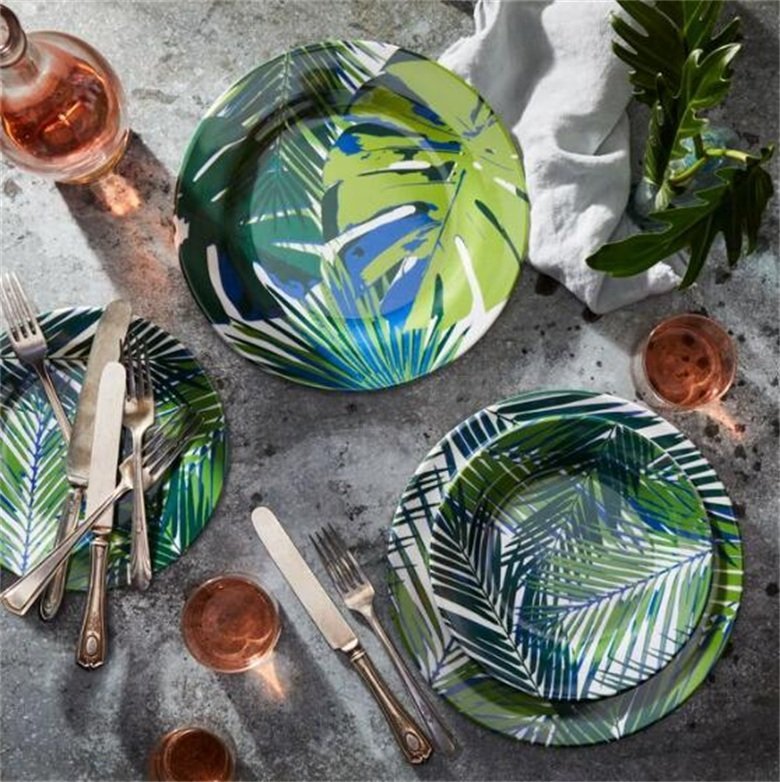 The following are some natural-color tableware combinations. See if you really want to move to your own table and enjoy an outdoor dinner.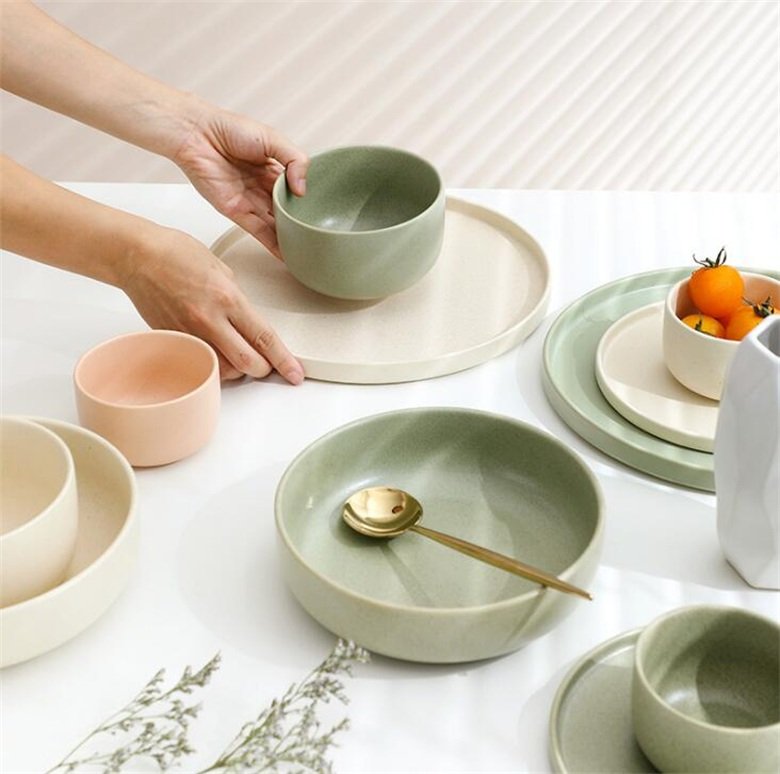 2) Black and white dinner set still the mainstream match
So far, white has always been the dominant color of the dining table, and it is popular all the time. Only black can be evenly matched. White tableware has always been the most classic color, and it is basically the mainstream of tableware, but when white collides with black, it produces irresistible magic. We can make a set of tableware, partly white and partly black. This combination will also break the dullness of a single color and make the tableware more interesting. We can also make different black patterns and decorations on the white tableware. Various black patterns make white tableware unique, so the matching of black and white tableware is also the most classic and still a mainstream trend.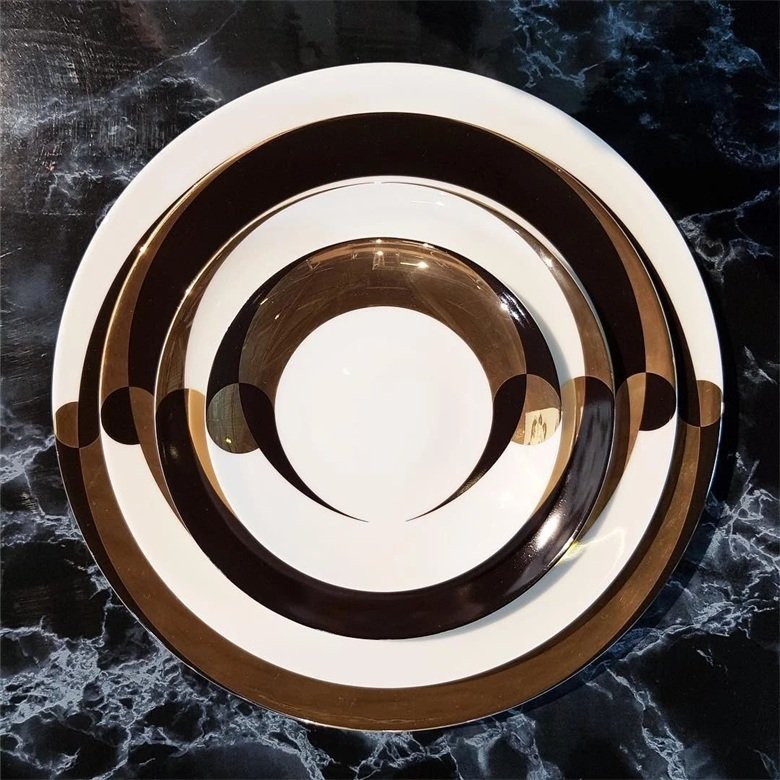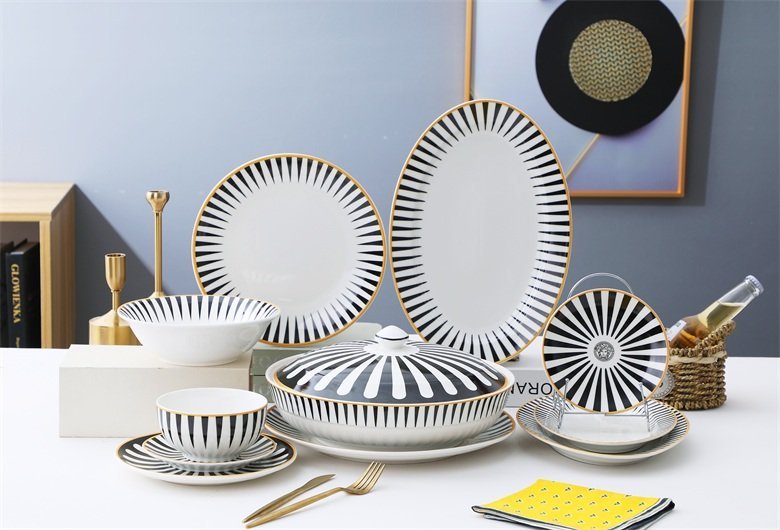 3) Classic blue dinner set
Blue is another immortal elegant color that makes people feel calm and balanced. A long time ago, blue symbolized wealth, many home decorations and tableware had blue hues. So blue is also a cool color when used for tableware. Blue is also a versatile color. No matter it matches with white, yellow, red, etc., it will have a different style. and make your home and tableware more stylish.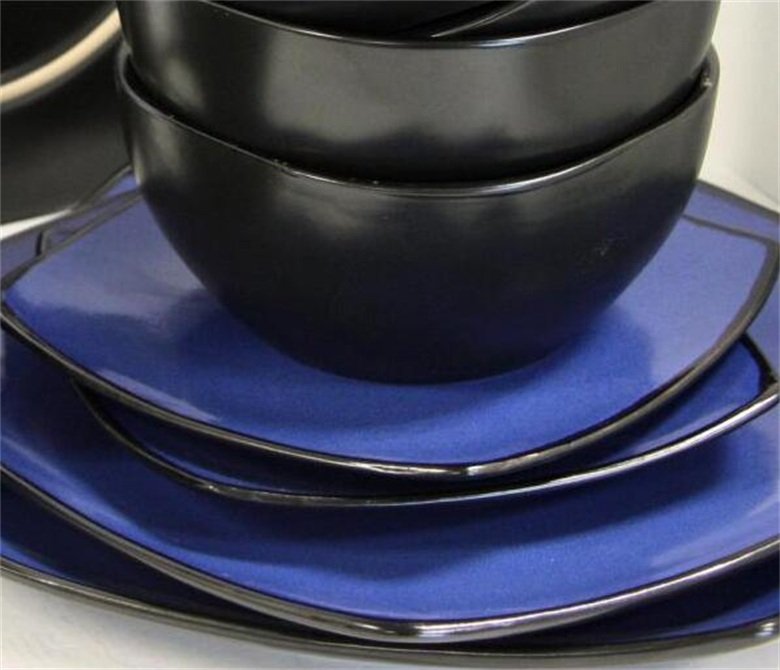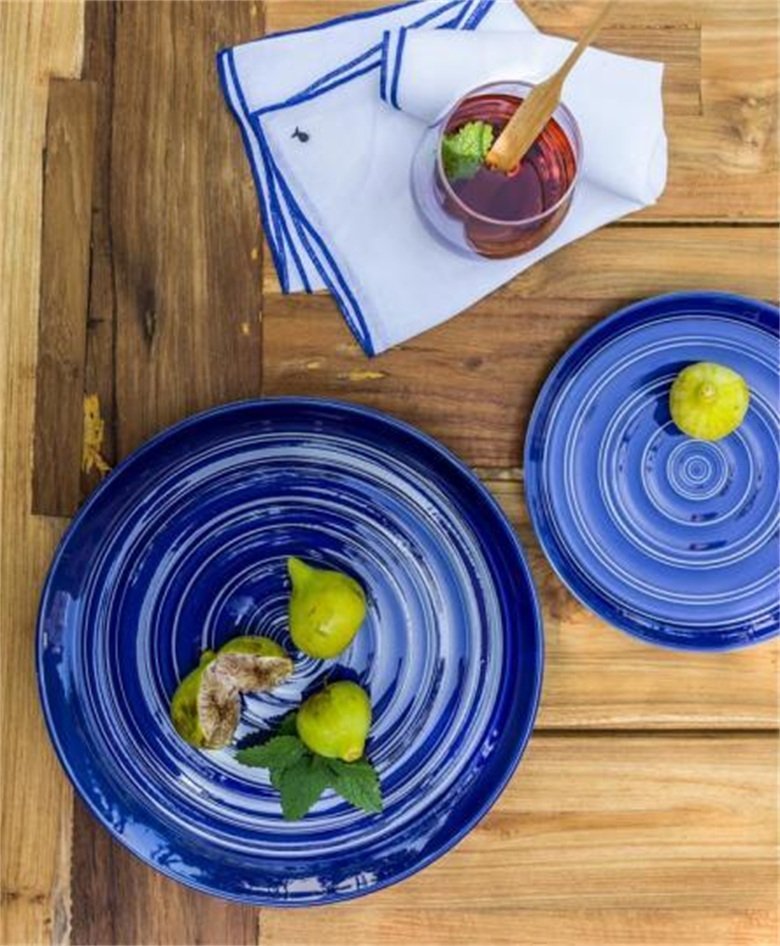 4) Retro holiday style tableware
After the 2020 epidemic, people have to stay at home most of the time, so various resort-style pictures and elements of tourist have been moved to tableware. When people enjoy food, they feel more on holiday. Looking at these holiday-style tableware, the mood will naturally become relaxed and enjoyable.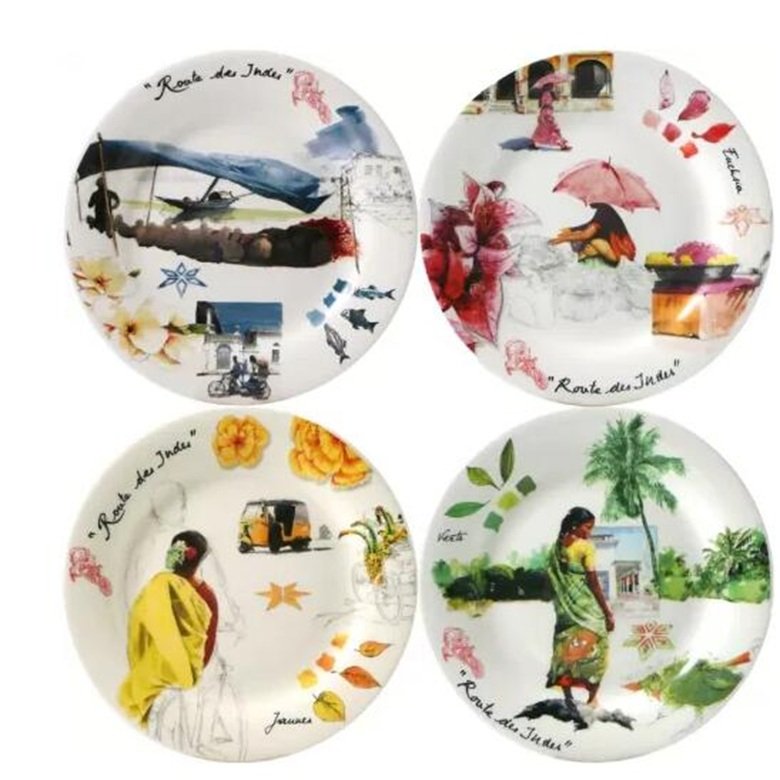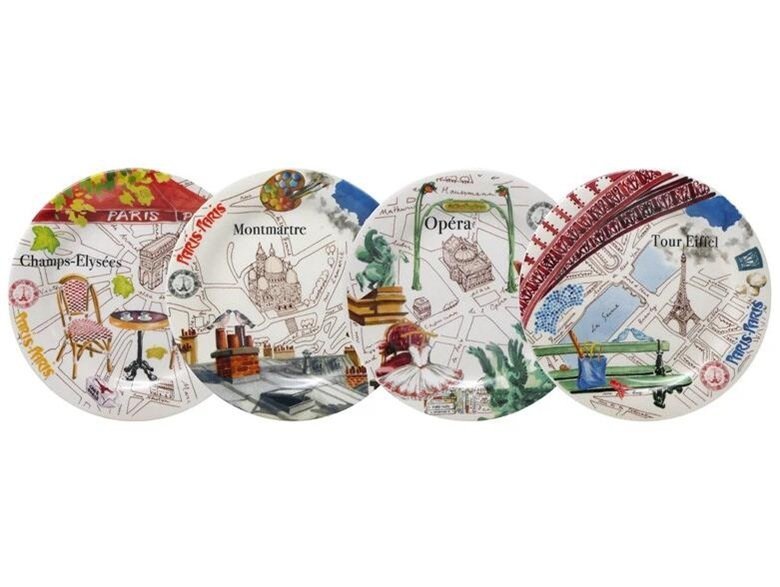 5) Multi-color collision tableware
Single-color tableware will make people feel dull after using it for a long time, so it's better to use colorful colors. This kind of tableware, which is composed of multiple color lines, adds different colors to people's dining tables. Different colors are painted on the top of the tableware by different color materials, forming a rainbow-like line. You can choose different colors to match your own style.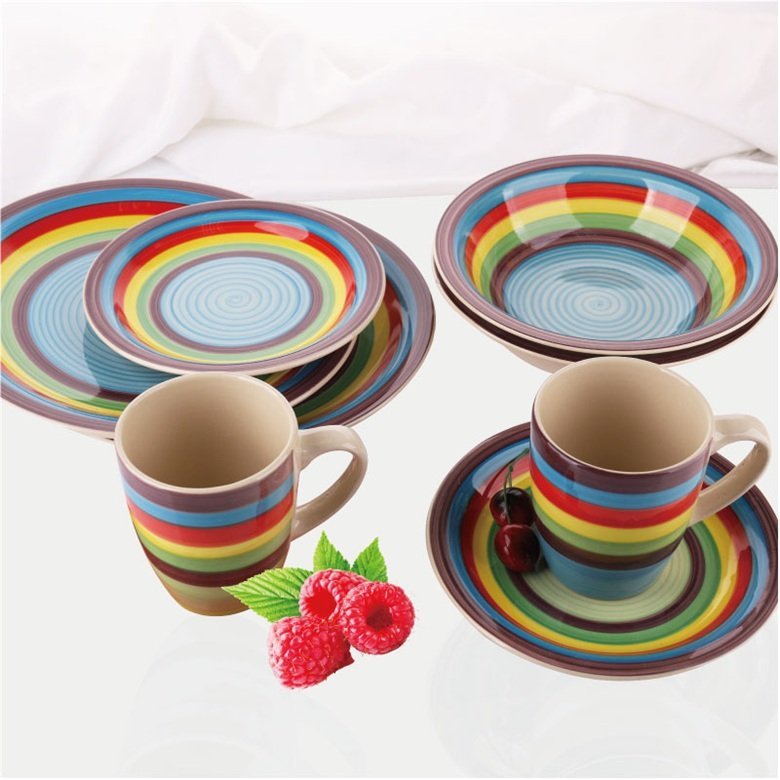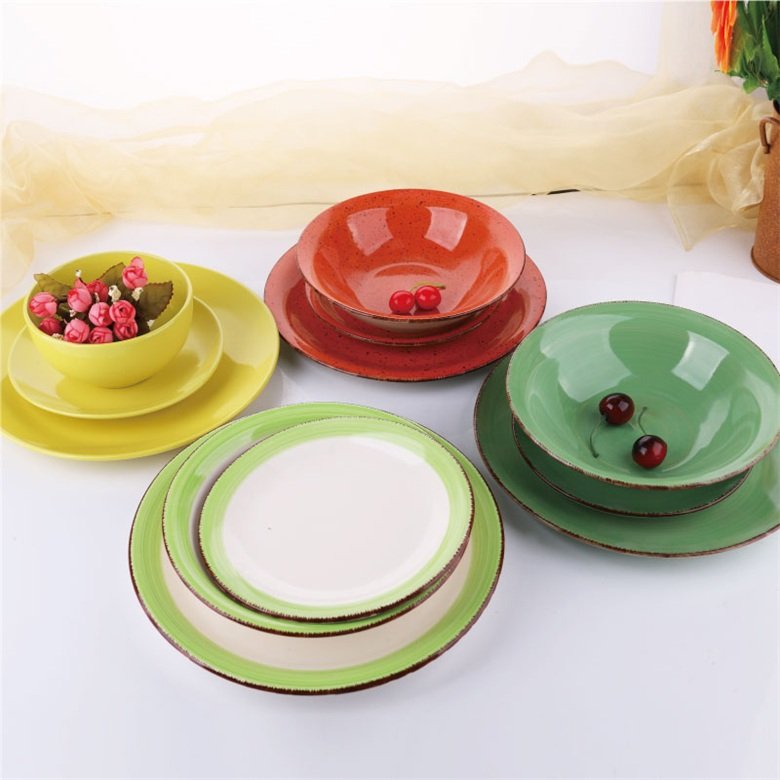 The above are a few popular tableware elements in 2021. If you have more ideas, you can also share with us.