The hotel ceramic tableware has various shapes, colorful designs, smooth hand-touch feeling, easy to wash, and is very popular.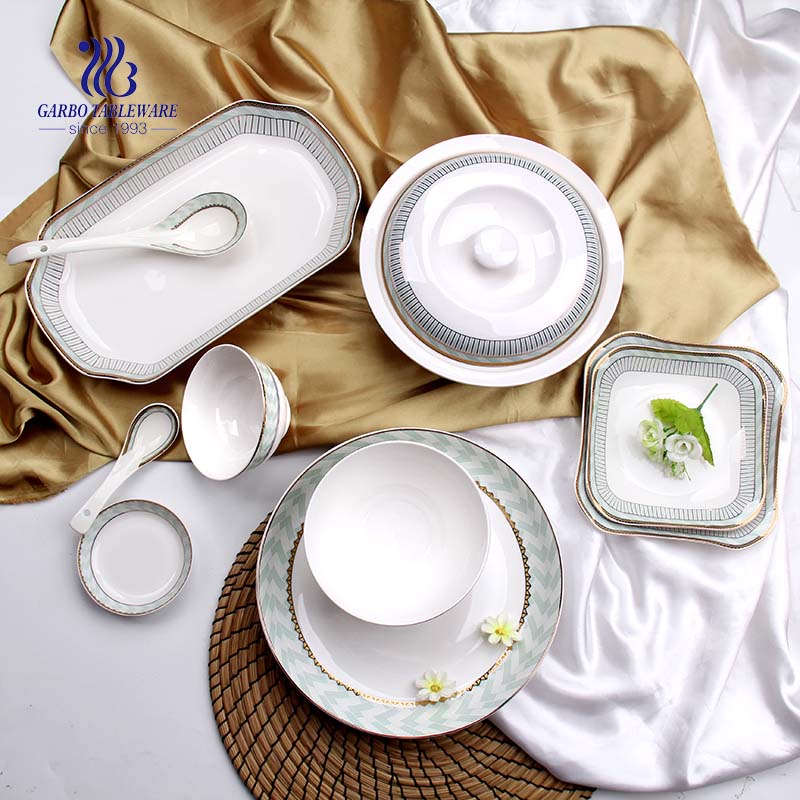 Main classification
Classification can be classified according to porcelain material or according to function:
According to the classification of porcelain material, it includes strengthened porcelain tableware, magnesia porcelain tableware, bone china tableware (generally medium and low-end hotels and small restaurants use strengthened porcelain and magnesia porcelain, medium and high-end hotels and star hotels use bone china tableware. Normally Shandong factories produce Strengthened porcelain, Guangdong factories produce magnesia porcelain, and Tangshan, Hebei factories produce bone porcelain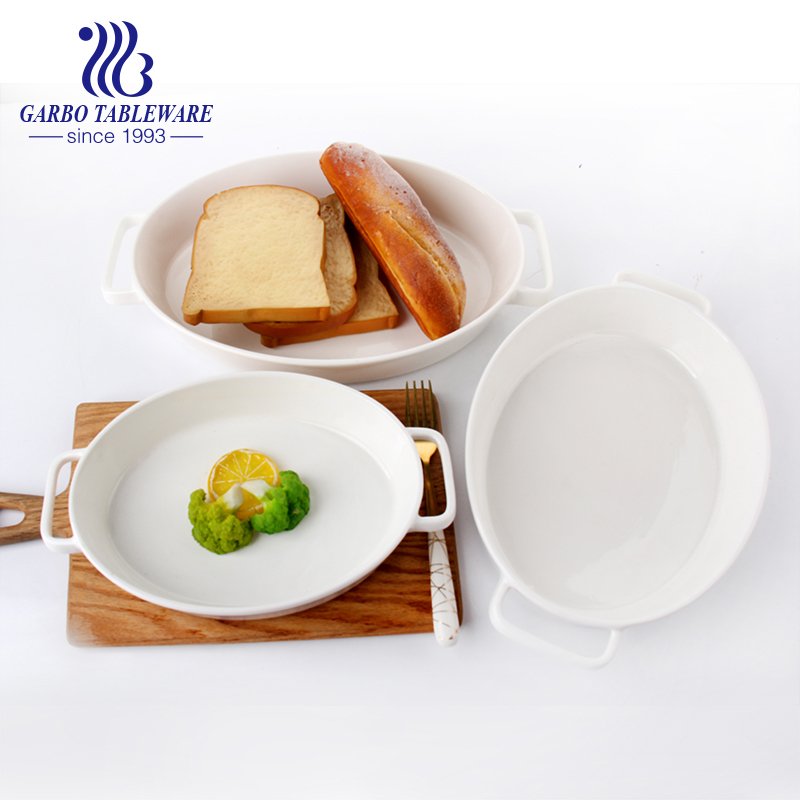 According to the function classification, there are mainly: tableware (pad, bone dish, rice bowl, soup bowl, chopstick rest, towel dish, spoon, sauce and vinegar pot, seasoning dish, ashtray, etc.). Dishes, dish basins, tasting pots, stew pots, etc.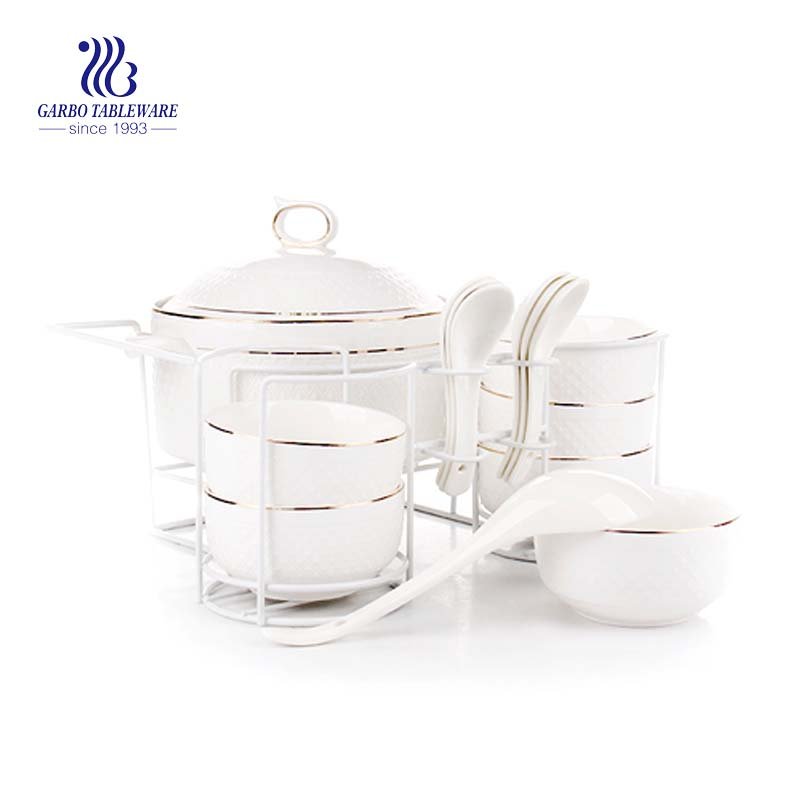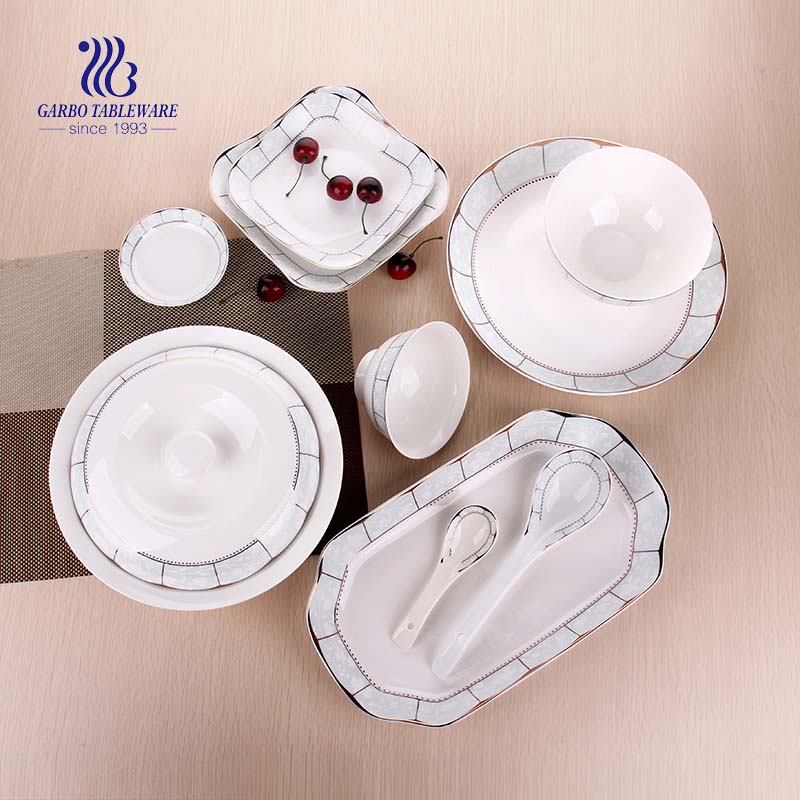 Maintenance and use
First of all, some ceramic tableware contains a small amount of ingredients harmful to human health-lead, cadmium or other heavy metals. Therefore, you should carefully check the instructions for use of the ceramic tableware you just bought. If the newly purchased tableware marked as lead-free and cadmium-free, you must soak and boil them with 4% vinegar water.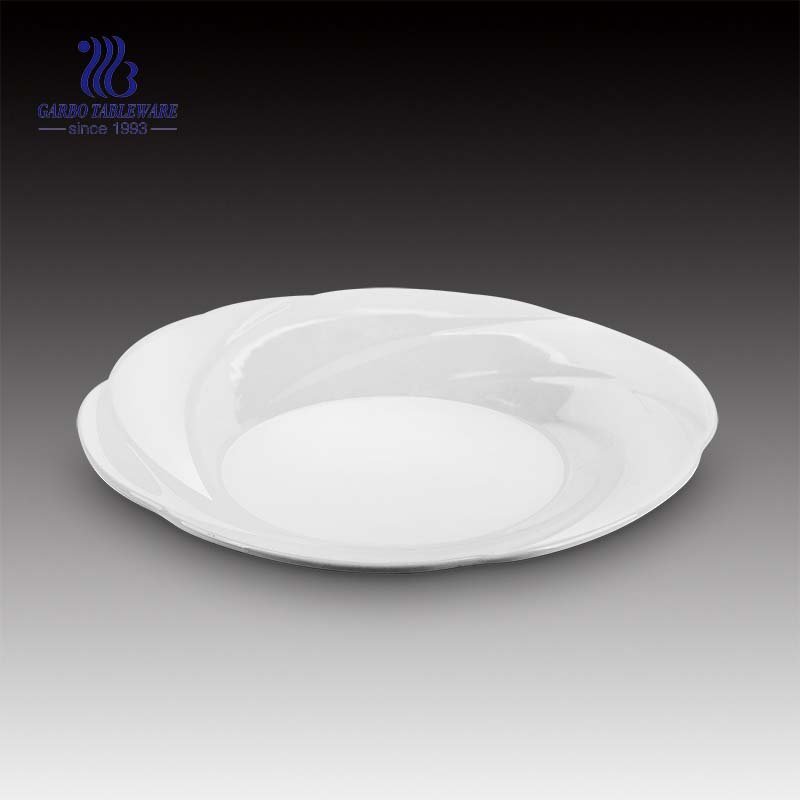 Secondly, it is best to boil the newly-purchased ceramic tableware in salt water for a while, so that it is not easy to break during use and can extend its service life. When cleaning ceramic tableware, first use hot water or add a little detergent to dissolve the greasiness of the tableware, then wipe the greasy surface of the tableware with a cleaning cloth, then rinse with cold water, and finally wipe the tableware with a clean dry cloth. The ceramic tableware cleaned in this way can be clean without leaving water marks. Finally, buckle the tableware on the dish rack or place it in the disinfection cabinet.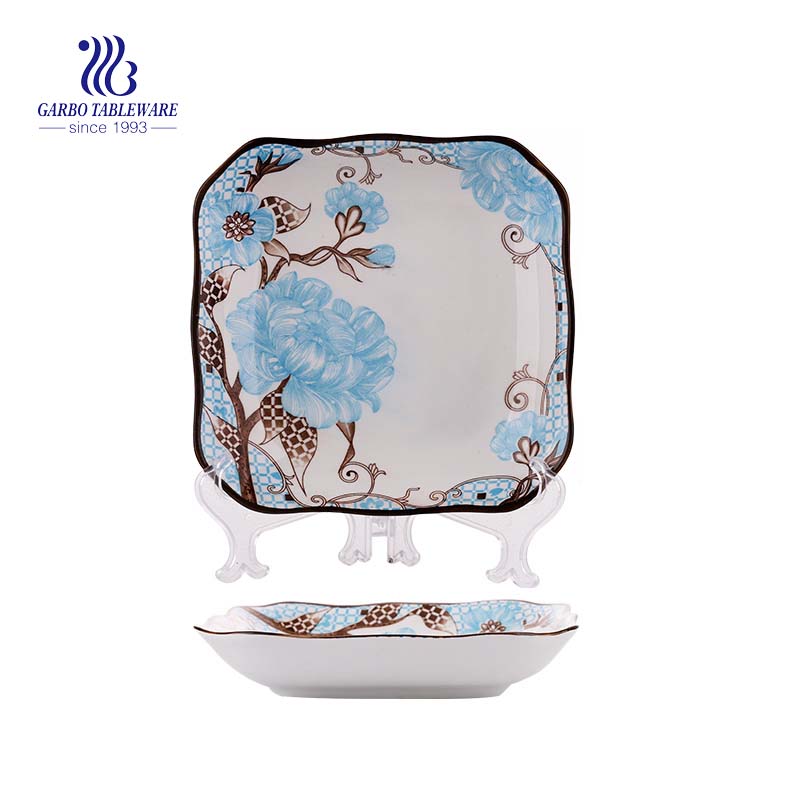 In addition, you should use high-end ceramic tableware according to the product instructions, and generally should avoid repeated cooking at high temperature to prevent product cracks caused by the thermal stability of the product. If it is tableware with gold flowers and gold threads decoration, you should not use it in the microwave oven. Apart from its practical value, the hotel ceramic tableware also has a very high ornamental value. Since it is a fragile item, you should place and store correctly after use. When you place them directly overlapped, you should insert a piece of toilet paper between the products to prevent abrasion of the surface of the product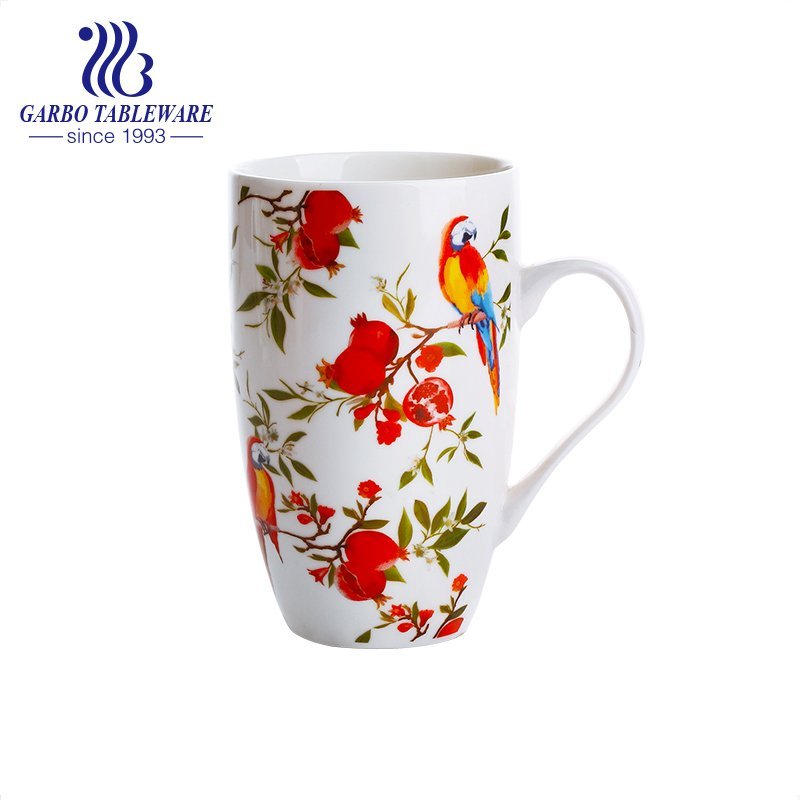 Choice of hotel ceramic tableware
The hotel's ceramic tableware has various shapes, colorful colors, smooth hand feeling, easy to wash, and is very popular. There is a lot of knowledge in choosing ceramic tableware. Some ceramic utensils are harmful to human health because of overglazed decoration.The on-glaze color contains metals such as lead with certain harmful effects. Lead can affect the function of human hematopoiesis, nerves, kidneys, blood vessels and other organs. When the human body takes in a certain amount of lead, symptoms such as vomiting, nausea, and abdominal pain will occur. Therefore, if you neglect, the daily necessities that are necessary for this meal will gradually affect your health like trace poisons.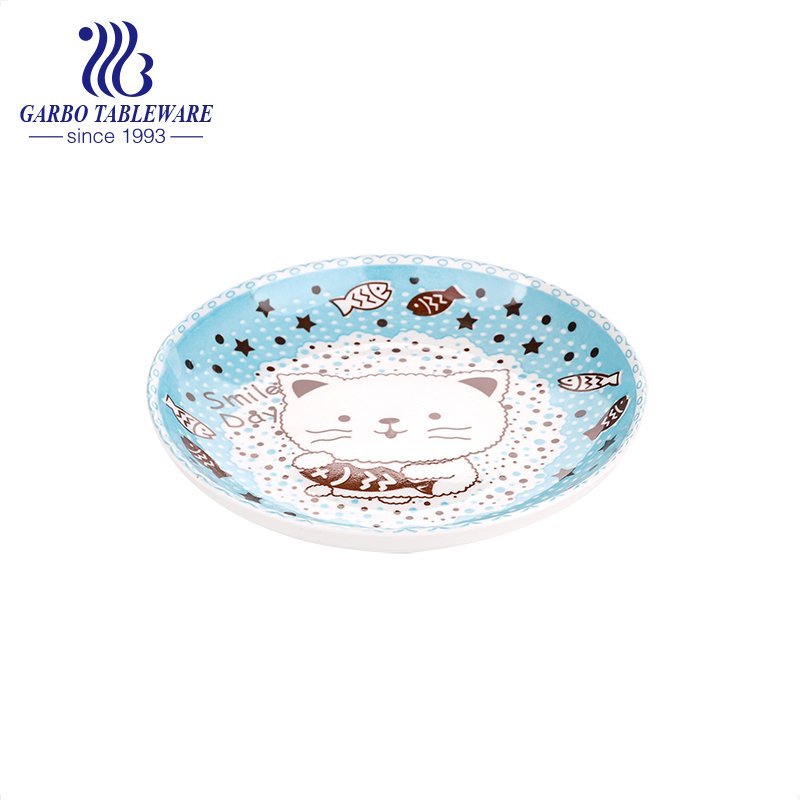 Related tips
1. Do not use overglaze decoration when choosing ceramic tableware, especially the inner wall of ceramic tableware. You can use ceramics decorated with underglaze or midglaze. For example, blue and white is a kind of ceramics that people like to decorate with underglaze.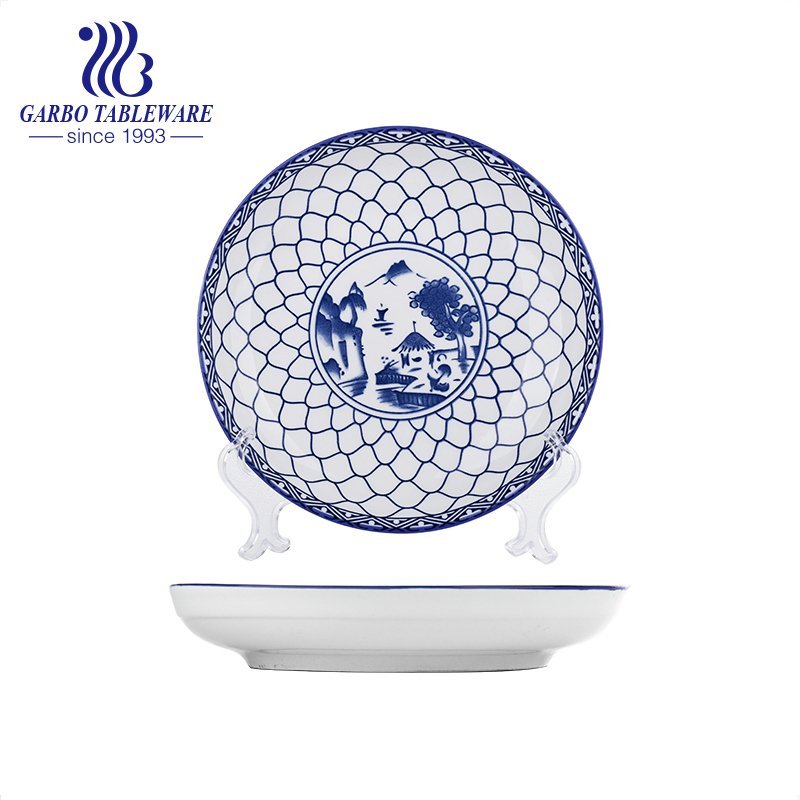 2. After purchase of the ceramic tableware, you should soaked and boile them in 4 vinegar water, which can remove most of the toxic substances and greatly reduce the potential harm of ceramic tableware to the human body.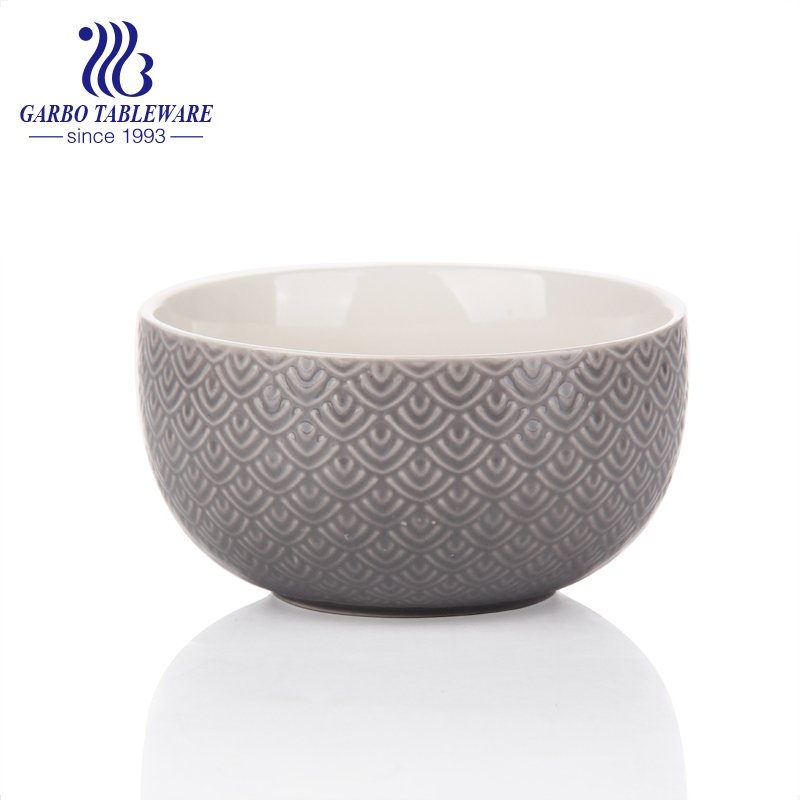 3. Do not use ceramic tableware to store acidic foods and beverages such as juice, wine, coffee, etc. for a long time. This is because the longer you should the ceramic tableware to hold acidic food or beverages and the higher the temperature, the easier it is to dissolve lead, which is equal to aggravating the toxic and side effects of lead dissolution.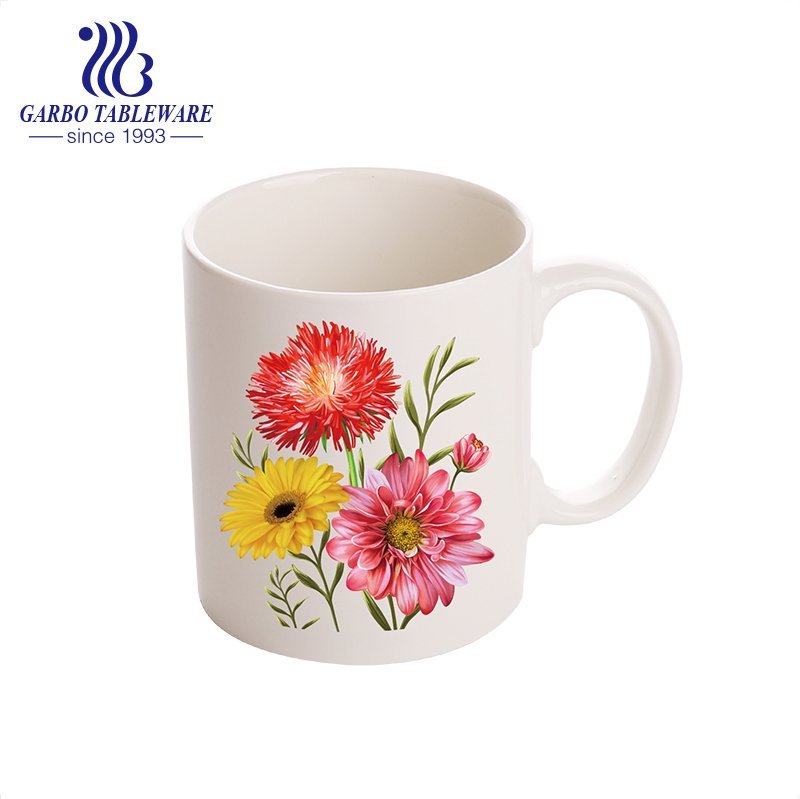 Method of choosing
1. Whether the appearance is correct, whether there are damages, spots, bubbles, and smooth. The lead in the glaze of ceramics with thorny, spotty, or even cracked surfaces is easy to overflow, so they are not suitable for tableware.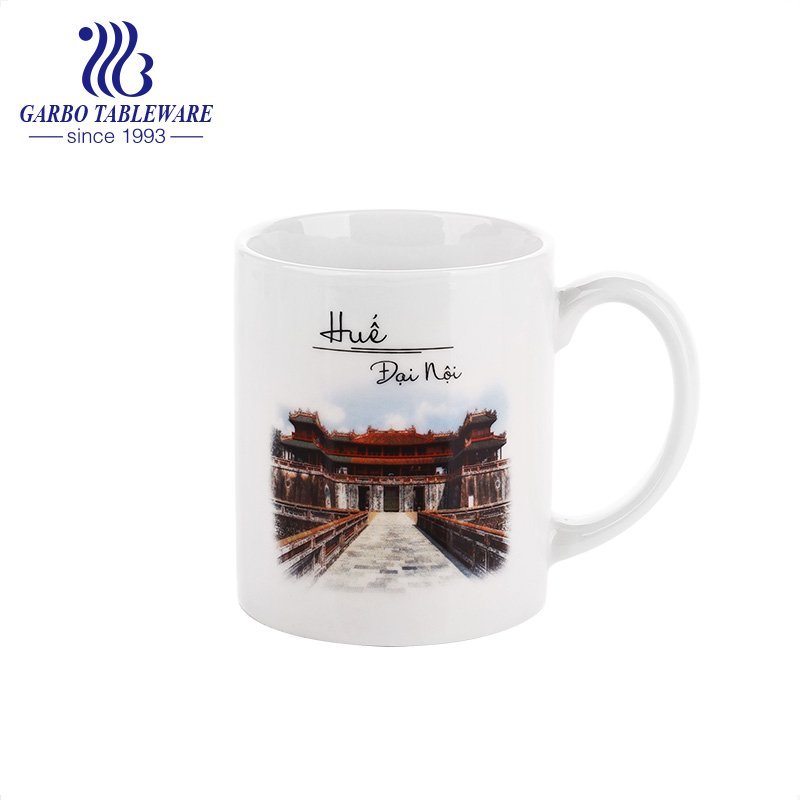 2. When choosing porcelains decorated with gold and silver, wipe it with your hands, and the color will not fade.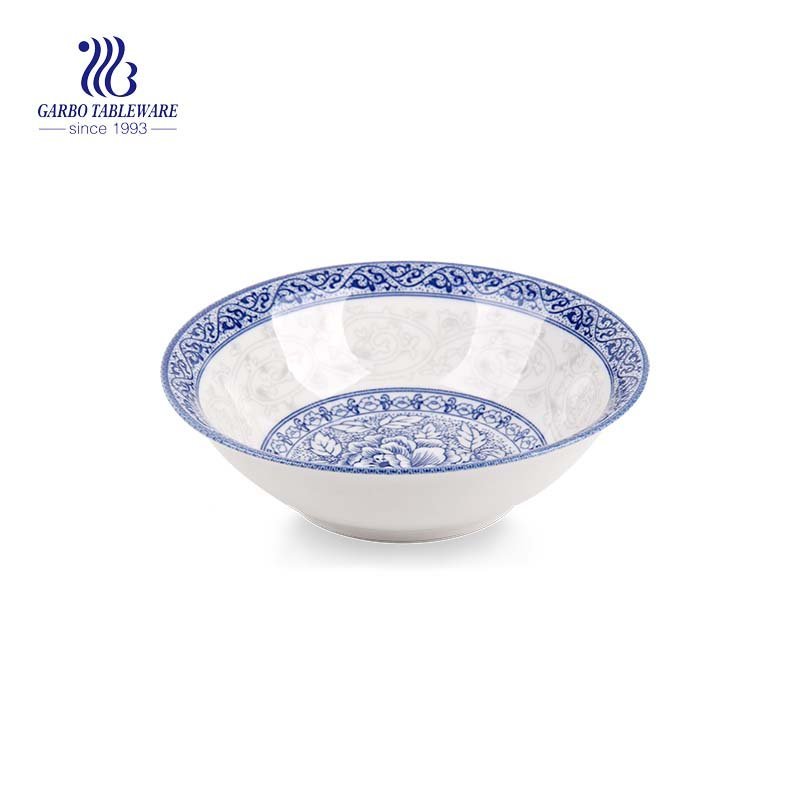 3. With a few taps, the sound is crisp and good quality, while dull or hoarse sound is inferior.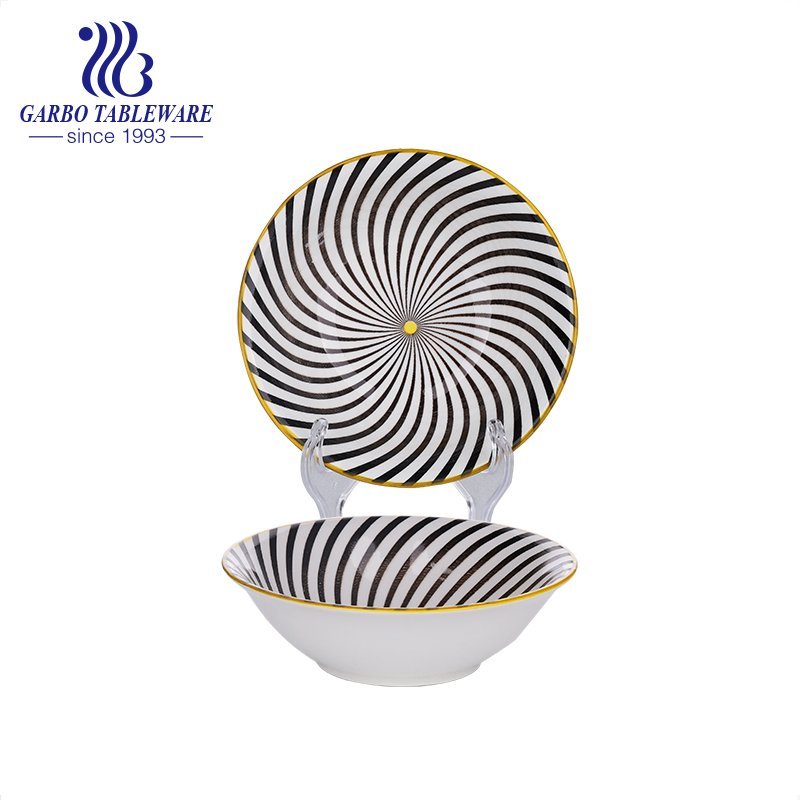 4.Porcelain adhesives are mostly high in lead, and it is not suitable to make tableware after porcelain repair.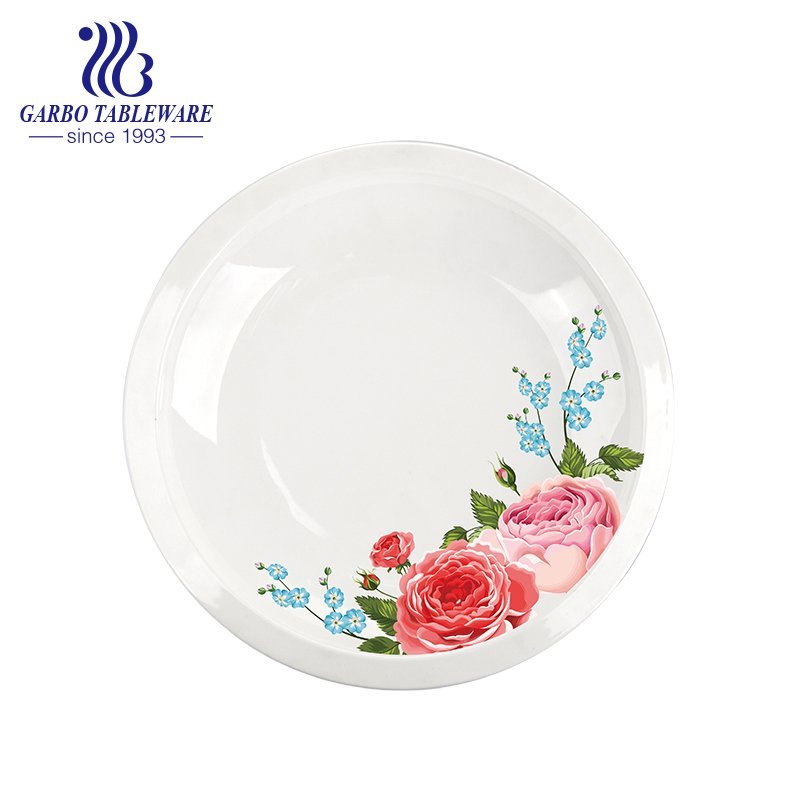 5. When purchasing a complete set of ceramic products, it is necessary to see whether the glaze color, picture, luster and style of each piece are consistent and balanced.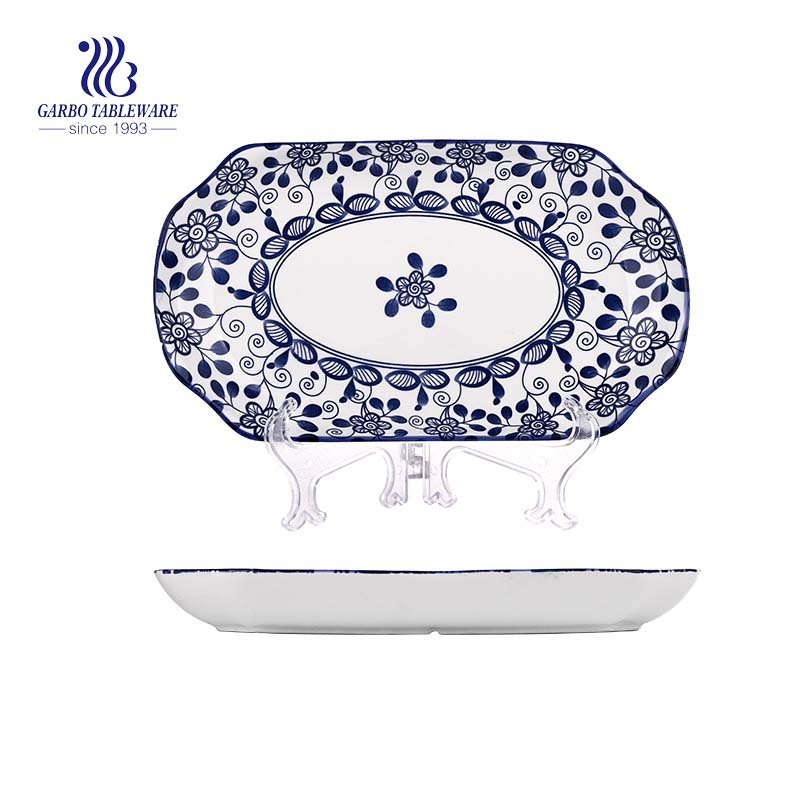 6. The thin ceramic products should be transparent, thin and light, and uniform in thickness under sunlight or light.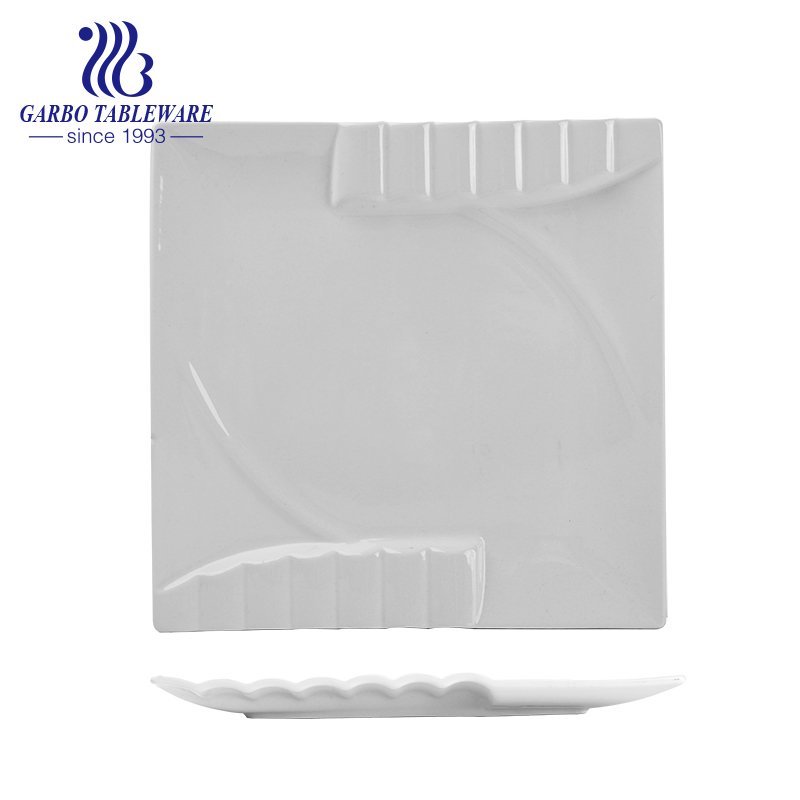 The correct choice of hotel ceramic tableware can make guests feel the exquisiteness of the tableware while enjoying the food, leave a good and high-quality impression on the guests, and create more economic benefits for the hotel!