To choose ceramic tableware of good quality and harmless to health, you can pay attention to the below steps including looking, listening, testing, Durability, Materials, and, Innovation .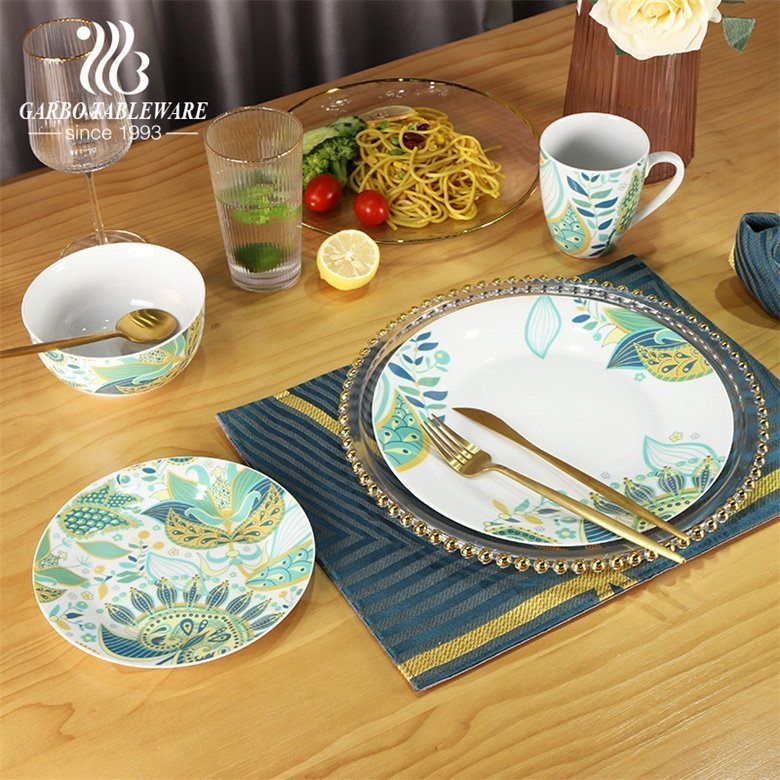 Looking carefully before buying ceramic tableware items.
looking is looking and observing the ceramic tableware, porcelain tableware, and stoneware carefully. You are supposed to observe the porcelain up to and down, inside and out carefully.
Firstly, pls check whether the glazed surface of the porcelain is smooth or not and whether there are any scratches, small holes, black spots, or bubbles on the surface of the ceramic tableware.
Secondly, you should check and make sure the shape of the ceramic ware is regular and without any deformation.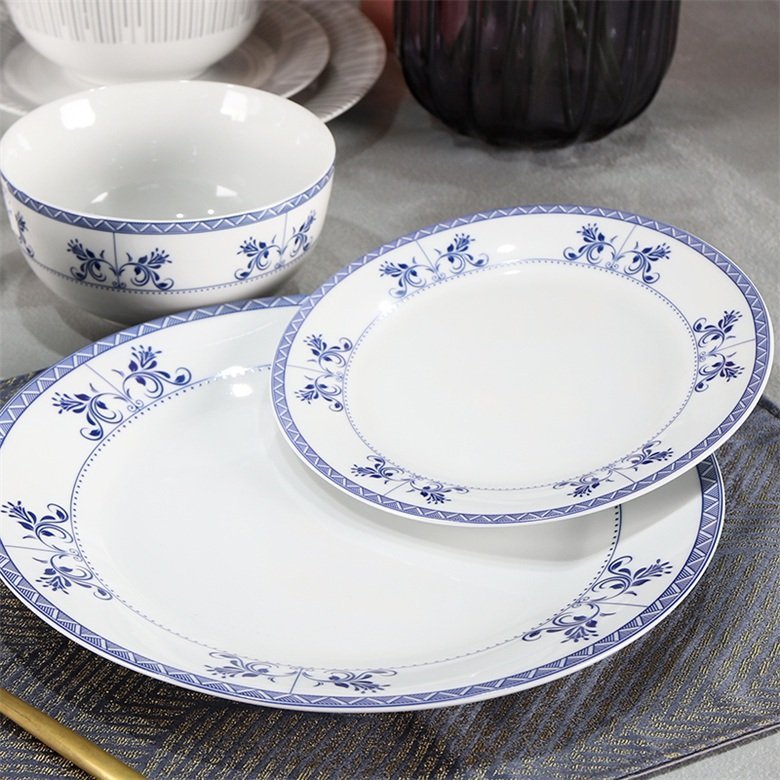 Thirdly, a defective ceramic tableware plate, bowl, or mug is unacceptable.
Fourthly, place the ceramic tableware item on the table to make sure the bottom of the ceramic items is stable and without any burrs.
Garbo's ceramic tableware factory always will make sure to make the in-house test before loading our ceramic tableware products. You don't need to worry about the quality.
Listening to the sound when choosing ceramic tableware items.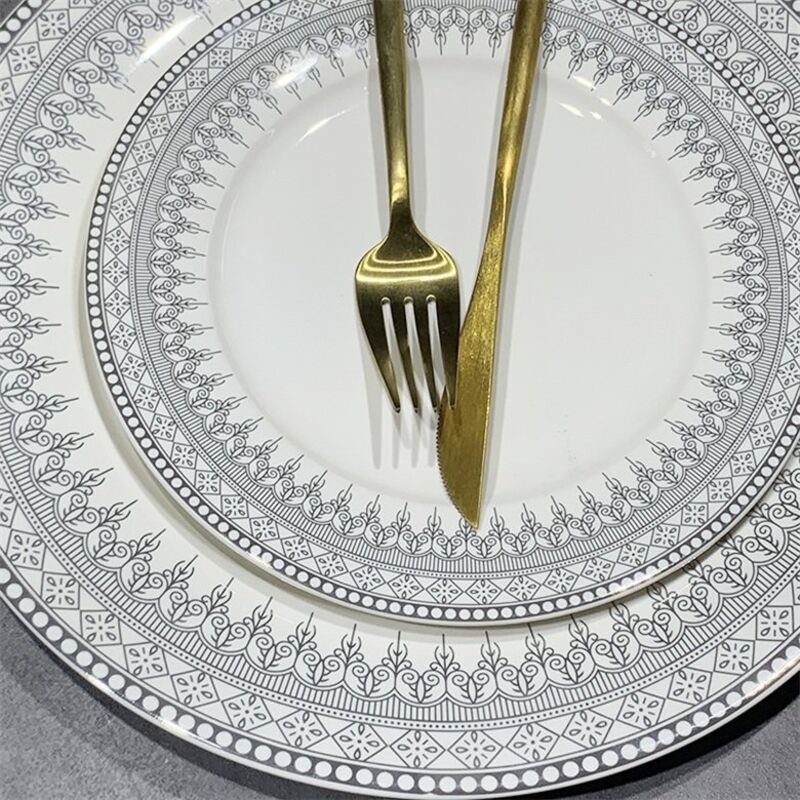 Listening is to listen to the sound made when you tap the porcelain tableware lightly.
If the sound is crisp and pleasant to the ear, it means that the porcelain tableware is fine and dense, without cracks and damage. And porcelain dinner set is completely porcelainized when fired at high temperature;
If the sound is hoarse, it can be concluded that the porcelain body is cracked or incompletely porcelainized. This kind of porcelain tableware is easier to crack under huge changes in temperature.
Testing the function of the accessories and the functions of the ceramic tableware items.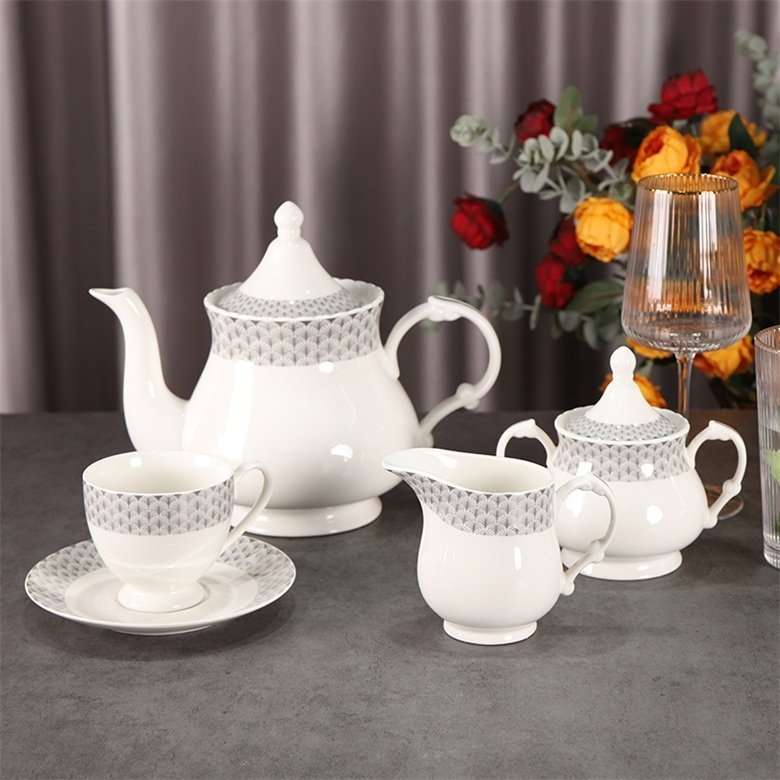 Testing is to test the cover or lid of the ceramic mug, test the installation, and test the use. Some porcelain tableware has a cover(such as the ceramic mug, teapot, and milk pot) and some of the porcelain tableware items are composed of several accessories.
Pls, don't forget to try to cover the lid and try to assemble the components to see if they can fit each other well and without any gaps.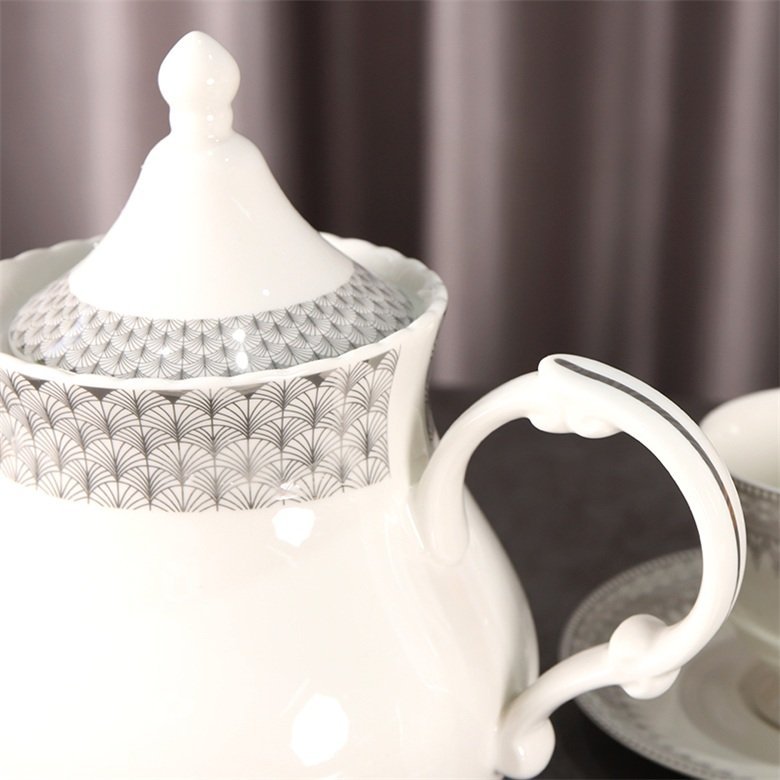 Durability
Almost as importantly, you'll need to consider how durable the tableware is. If you're a distributor or wholesaler, in order to sell more goods and you're going to puchase high-quality products and aftermarket services
Materials
When buying commercial crockery, there are so many different materials to consider. Would you prefer ceramic or melamine? Do you want to use something more rustic like wood, or something more delicate such as china? Call it what you may – dishes, plates or crockery – the focal point of your table can be your dinnerware. Before you start wondering about patterns and colours, focusing your attention on what material you really like would be a helpful start. Bone china, earthenware, porcelain, melamine and stoneware are the most common dinnerware materials.
Innovation
Consider how innovative you want to be with your tableware. Do you want commercial crockery that's safe and will work with any meal and any décor? Or, do you want tableware that's completely innovative and unique, something that will give you a competitive edge? Either way, it's about what will work best for your establishment. Use you print out guide to make a note of how unique you want your crockery to be and ideas of styles, shapes and colours you like. Find your ceramic dinnerware easily amongst the 20000 products from the leading brands .
In addition, some porcelain tableware has special functions, such as dripping water automatically by itself or other functions.
These functions should be tested to see if they are normal during use.