Eating is necessary to provide energy for human daily activities, then various dinnerware comes out to meet different market requests and people's needs. There are many kinds of materials for various dinnerware, such as ceramic, opal glass, clear glass, stainless steel, and wood. And based on each material characteristic, actually opal glass and ceramic are the most popular dinnerware material.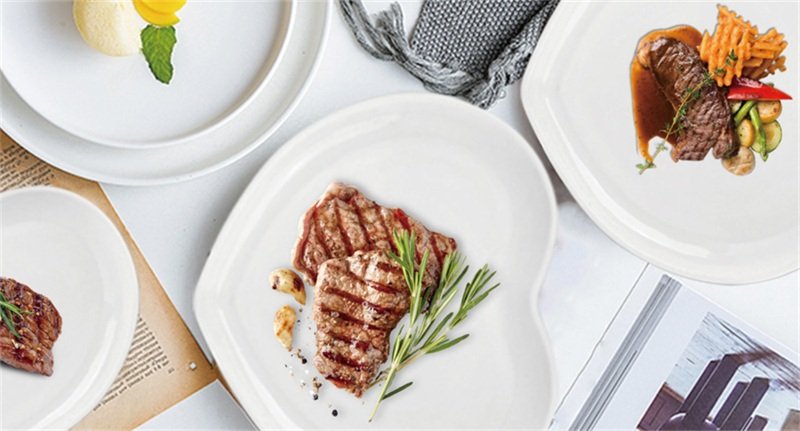 So what is the difference between opal glass dinnerware and ceramic dinnerware, that many people may be curious about?
Opal glass dinnerware is made of opal glass material, which can form many different designs, shapes, and sizes. All items will be melted at 1500℃ high temperature, which makes products strong, stable, nontoxic, flavorless, aging resistant, and have no cracks. Without pores on the surface of products, they will be very easy to clean after dining, and even can be washed with running water, to minimize the usage of detergent, which also can protect our environment.
Moreover, opal glass dinnerware is also your best choice as daily tableware, safe for your body. It doesn't contain any toxic substances, such as lead, or cadmium, and also can be used recycled. Last but not least, due to the smooth surface, the dirt is not easy to adhere to, so opal glass dinnerware can serve a long lifetime, as bright as new after thousands time use.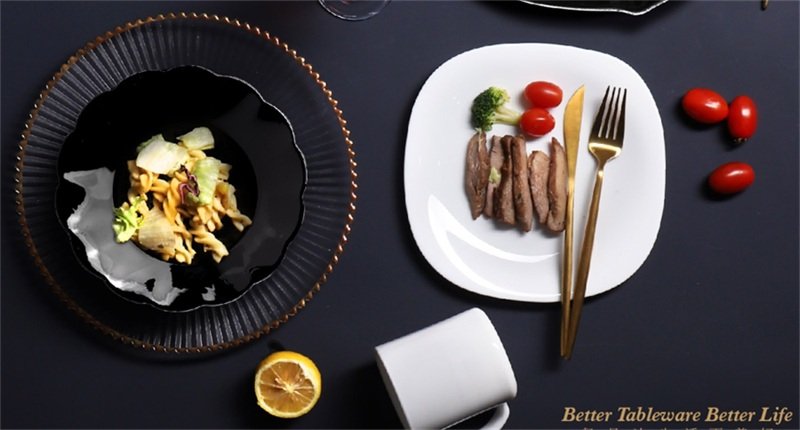 For ceramic dinnerware, there are also many different materials for ceramic. The most popular 3 material is porcelain, stoneware, and new bone china, which can meet the different quality request of the market and people. About ceramic items, its best advantages are slow to heat transfer and durable, totally microwave and oven safe.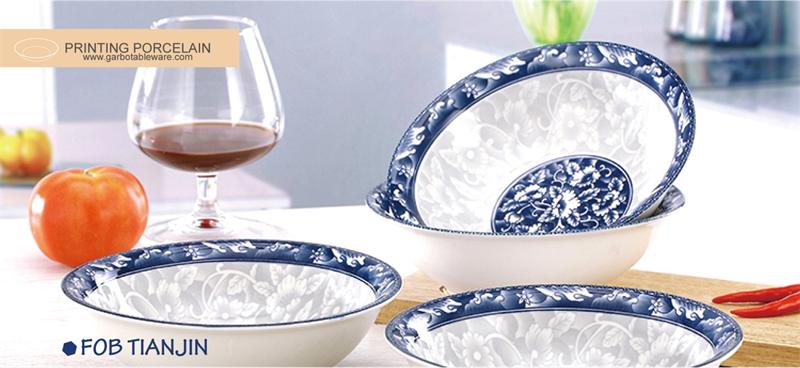 But it is vert hard to say which one is better, cause everyone's request for dinnerware items is different, it depends on user needs.
So how can we choose opal glass dinnerware?
Good quality opal glass dinnerware surface is flat and smooth, with no pores.
Lighter and more durable than ceramic dinnerware items. Looks lithe and as transparent as jade.
Opal glass dinnerware its edge and bottom have stronger performance than ceramic dinnerware and are not easy to break when dropped.
There are two different production processes for opal glass dinnerware: machine pressed and spinning. For machine-pressed opal glass dinnerware, is decorated with thick walls, and formed shaped by a certain mold, which makes every single piece exactly the same size and shape; for the spinning process, the shape is formed by machine spin, to let the material in a certain range shape and size. In this case, its wall is thinner than machine press, and its shape and size will be slightly different for spinning process opal glass dinnerware.
Garbo has been in opal glass dinnerware items for many years, and it increases every month for export containers all over the world.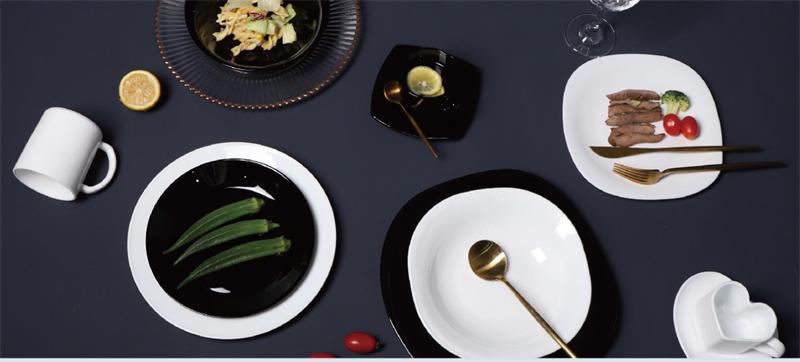 Basic opal glasses are normally in stock, which can let our clients mix many different designs and sizes in one container, no matter for small retail buyers or big wholesale importers.