French has the same expression as English, "Art de la Table.". Can only be translated as "art on the table" by the literal meaning of the font. You can't describe what this art really stands for. But in the English and French language, all the things for eating on the Table, such as dessert, dishes, soup, and tableware which have been placed on the table, such as goblets, knives and forks, plates, and even the etiquette and atmosphere of eating, can be called "Art de la Table".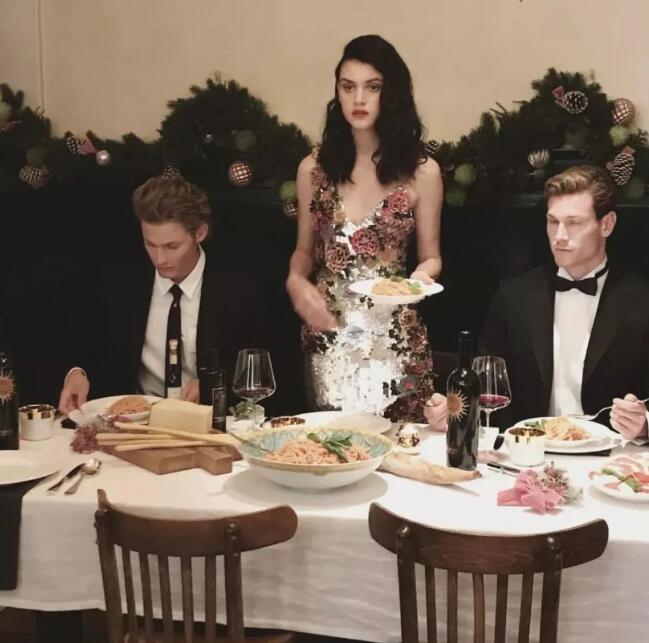 Although Chinese food pays attention to color, smell and taste, we pay more attention to aroma and taste. A restaurant, even if dressed up very fancy, if the taste is not good, it will not be patronized. For some humble small restaurants, even if the location is remote, crowded, there will still be a large number of customers attracted to the reputation.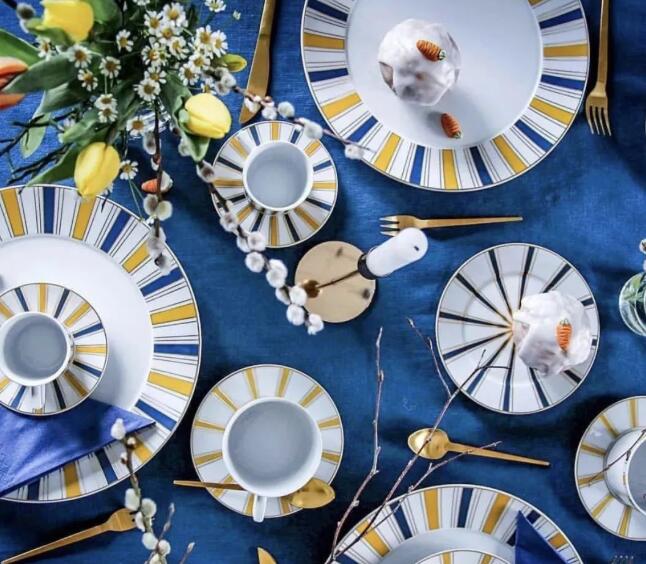 However, the western world is different from us. Although taste is also important, it pays more attention to sensory art. It is kind of similar to what we say that the material level has reached the spiritual level and has begun to pursue spiritual level. French food, in particular, is famous for its exquisite arrangement, one dessert one plate, different sizes of knives and forks correspond to different meals.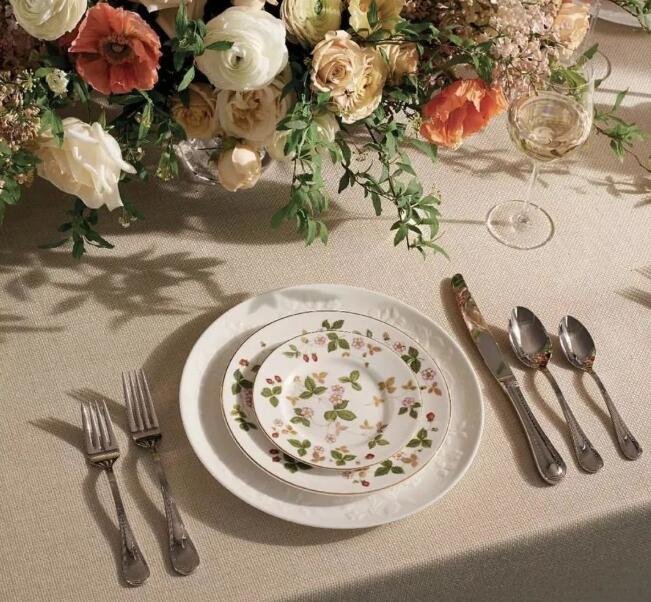 Chinese people do not understand why so many plates and knives and forks are needed to eat a western food. However, this is the requirement of westerners for the quality of life. How can a fine dish be called delicious without corresponding dishes?
Western table manners must have many plates, a dessert plate, a plate for starters, a plate for formal dishes, from small to large. If you often go to a western restaurant, you will find that most of the dishes are three plates. There are also restaurants or chefs who, in order to create their own dishes, come up with the idea of creating another plate of their own, thus there will be more plates, not fewer.
Here are the luxury tableware from two European fashion brands.
When it comes to Hermes, most women will think of the two famous Kelly or Birkin bags, but they don't know that Hermes is not only famous for its bags, but also luxurious and classic tableware. Hermes things, the quality control is strict, the manufacturing level is not ambiguous, each piece of tableware using first-class craft. The style also continued the style of their leather, elegant and easy, pure and fresh and free from vulgarity. Hermes' cutlery isn't the most gorgeous, but it's eye-catching enough to make dining a visual feast.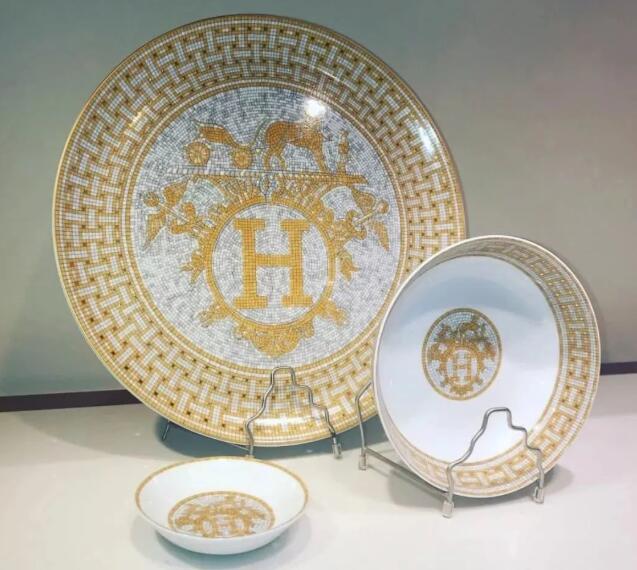 A brand that does not cross over into tableware now does not deserve to have a name in the fashion world, as Hermes does, as Versace does.Versace's clothes, famous in the rich circle, especially middle-aged rich people. Large LOGO pattern, dazzling style, and must contain gold, so that it will appear grand and luxurious. Versace's classic logo is the Greek myth of the most beautiful femme fatale Medusa, sexy, provocative, demagogy. And their tableware also has this characteristic.