Recently, Garbo makes some stock for stainless steel cutlery. And a hot sales promotion is in progress. Welcome small quantity inquiry and retail order.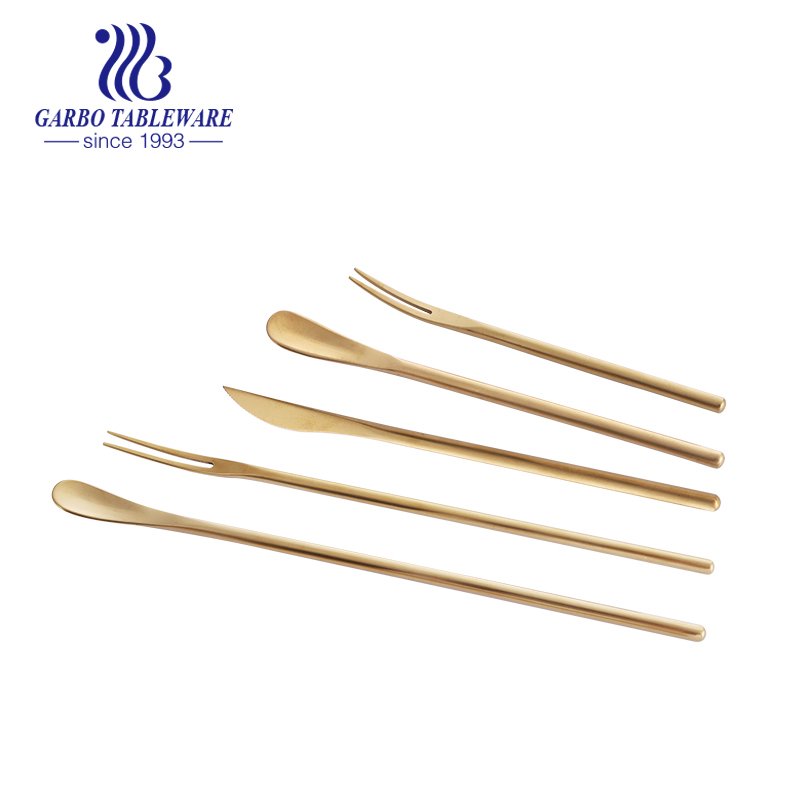 Why we make stock?
Some people will think the stock is that other people don't want or products that can't be sold. If you think like this, you should change your mind as soon as possible. Because the reason why we make stock is like below. Please note to check.


We select some cutlery as per many customers has asked and the cutlery that we get many orders and repeat orders. We still check and analysis market information. Focus on top sale cutlery at Amazon, ins and other online app. They are sure hot selling as we have exported and we have data of inquiry.

There are many customers is wholesalers. But besides wholesalers, still have many customers are retailer who can't buy large qty at once. And even though some customers are wholesaler, but they also don't want to buy one item one container. This is very rare. They just want to buy one container mixed several kinds of items. In order to meet this market demand, we start to make stock which accept small order quantity and mixing container.

We hope to build our own brand which customer believe and be willing to cooperate. We will control our cutlery from quality, package to delivery time. Many mass production order will delay lead time as production time is very difficult to control in some time. But for our stock, cutlery will never happen this issue. Because we already made the cutlery out. Can offer very fast delivery. You even can ship any time.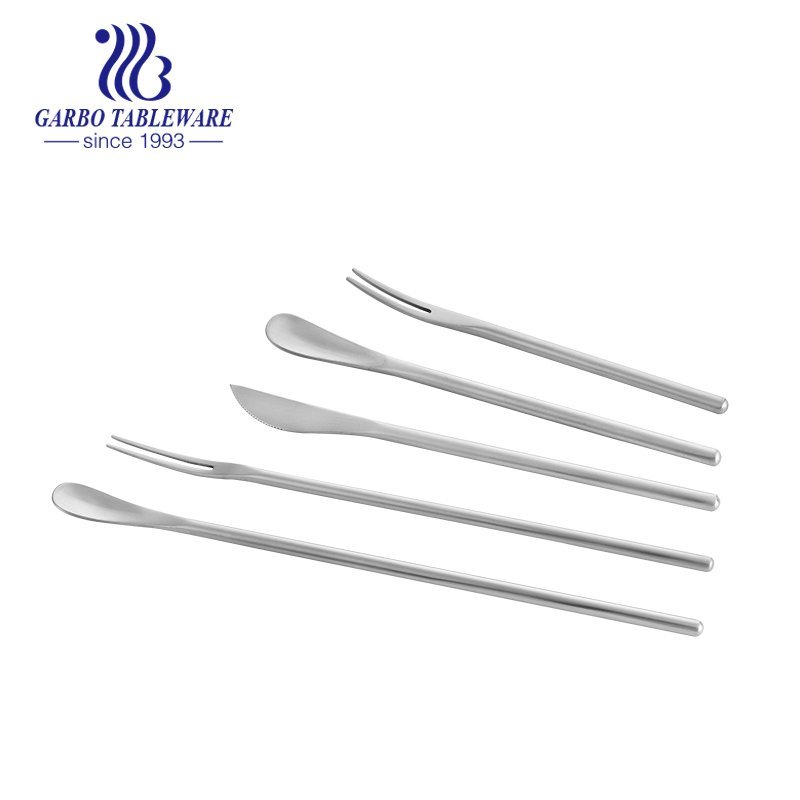 Next, it is time to show our stock cutlery. There are different styles and technology. Here show you some cutlery are representative.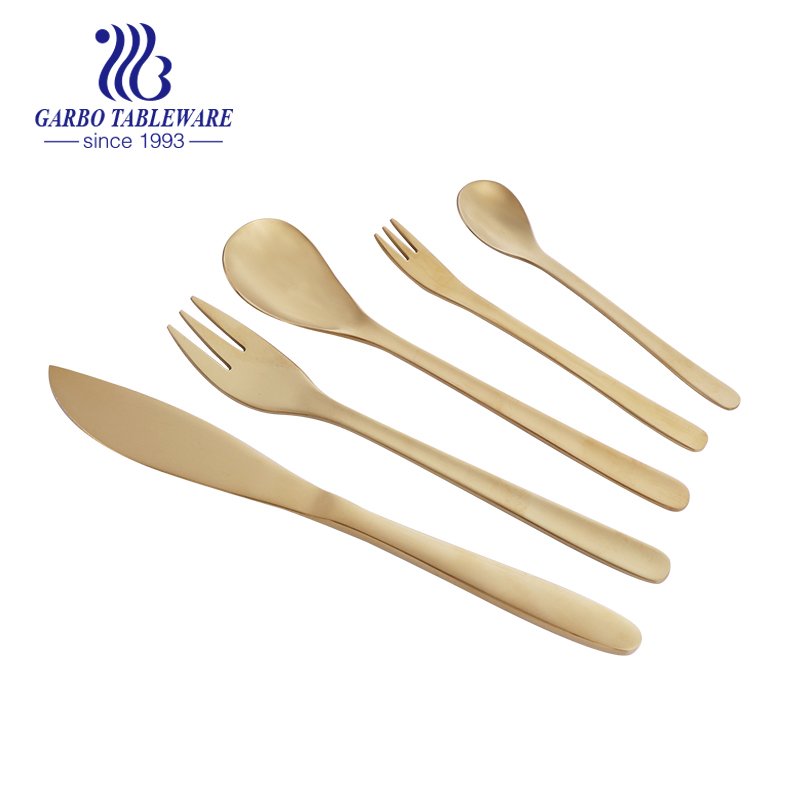 Stock cutlery is made of high quality material. Like below cutlery is made of 304 stainless steel material which can pass FDA and other food grade test. Such high-end and safe and material. The rank of polish from high to low is super high quality mirror polish, mirror polish, hand polish(water polish) and tumble polish. Below stock cutlery is with super high quality mirror polish to ensure the surface is completed well.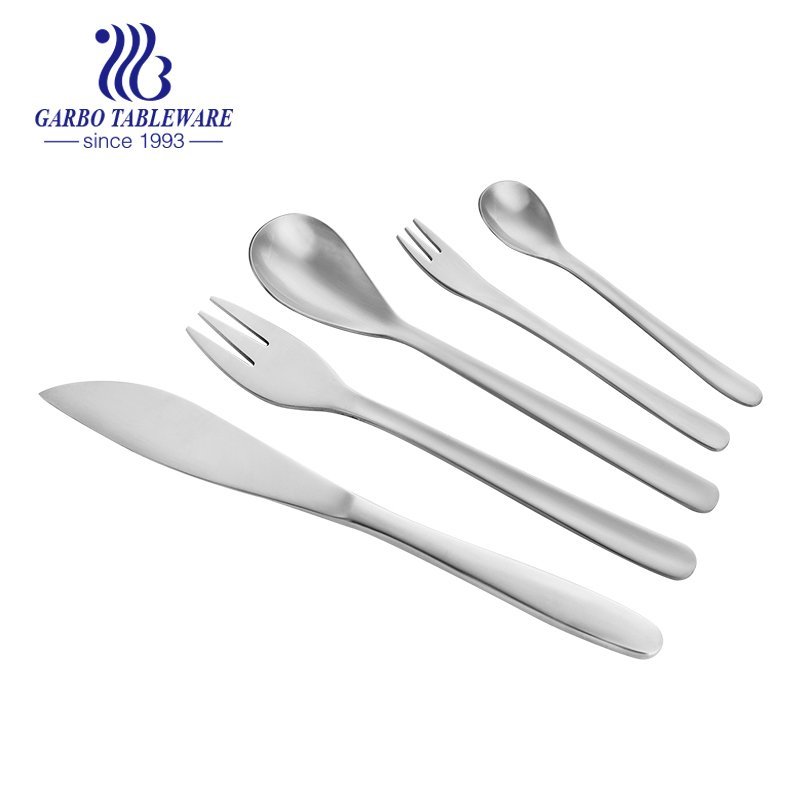 There are square handle, round handle and irregular shape handle. The thickness of handle is different. The thin handle is press by machine. If the thickness over around 7mm, need to use forge technology. The thick and heavy handle is comfortable. Especially when you hold in your hand to serve dinner at restaurant.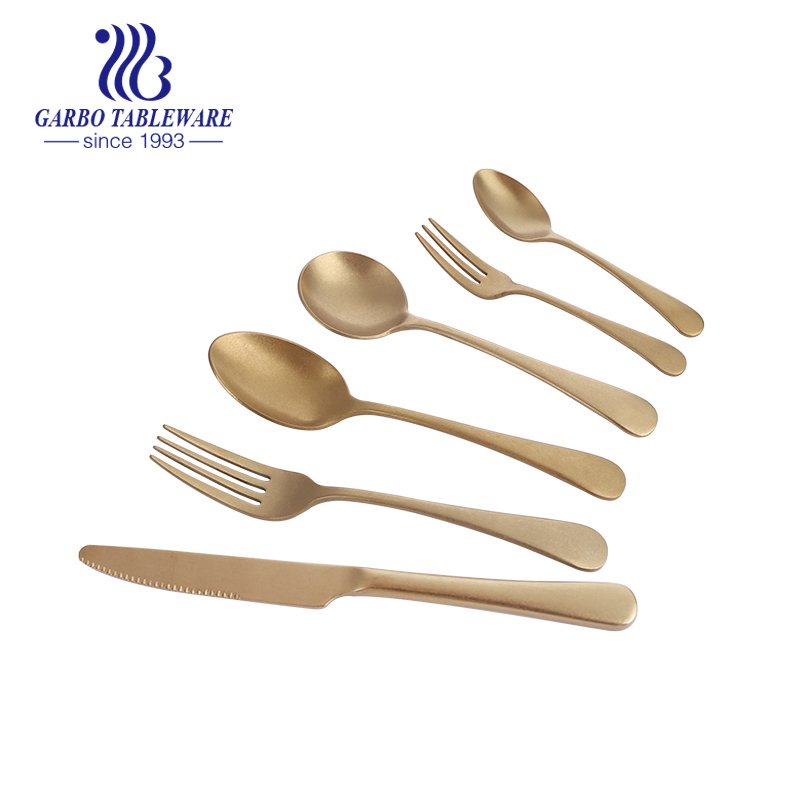 Different color option for stock cutlery. Here offer silver color and gold color. Silver color, the original color of stainless steel. Will be more nature and original ecology. The gold color is finished by post-processing of PVD. It is safe enough also. Can pass food grade test and safe in dishwasher. The color can keep new under the situation of many times cleaning.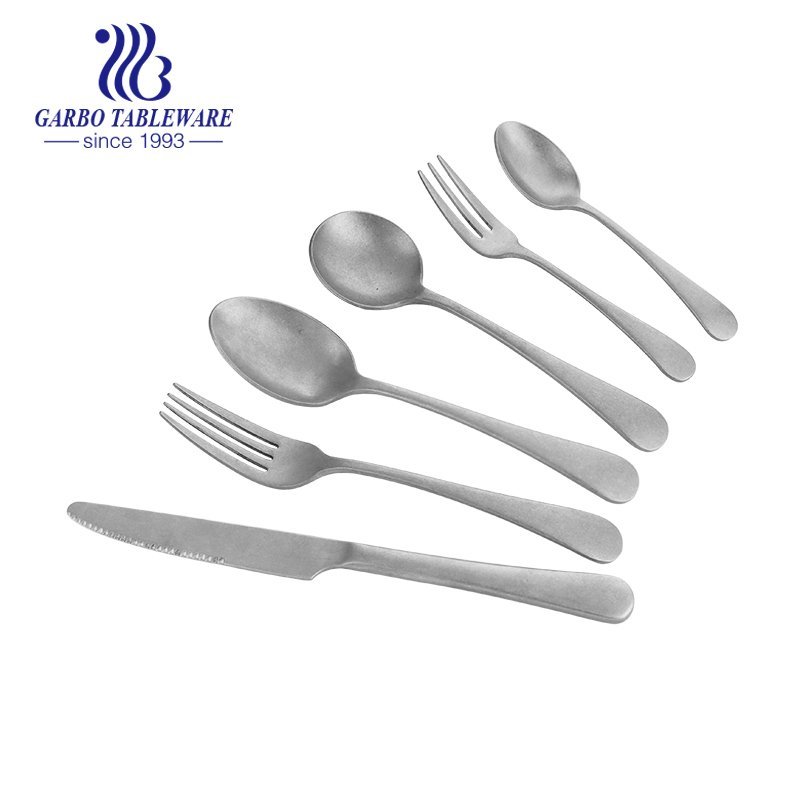 If you can accept our stock package. The MOQ will be 10pcs each item. If you want to make your own package, then request to buy 3000 box as need to meet the moq of color box. Welcome to send inquiry for our stock cutlery.