family and friends that can enjoy the joyful taste and happy dinner time. A very special dinner set of ceramic dishes and combinations should be especially suitable for family use or small gatherings between friends.
A delicate ceramic dinnerware set exquisitely interprets the beautiful ceramic,It makes the ceramic show the beauty of times fully with elegant decoration and various patterns,which match with favorite food .What a nice and enjoyable thing.
To choose a good looking dinnerware set for your home that can make your table looks new and decorative.It can improve your quality of life at the same time, makes your dinner time more warm and enjoyable.
So let us tell you some popular and beautiful ceramic dinnerware set.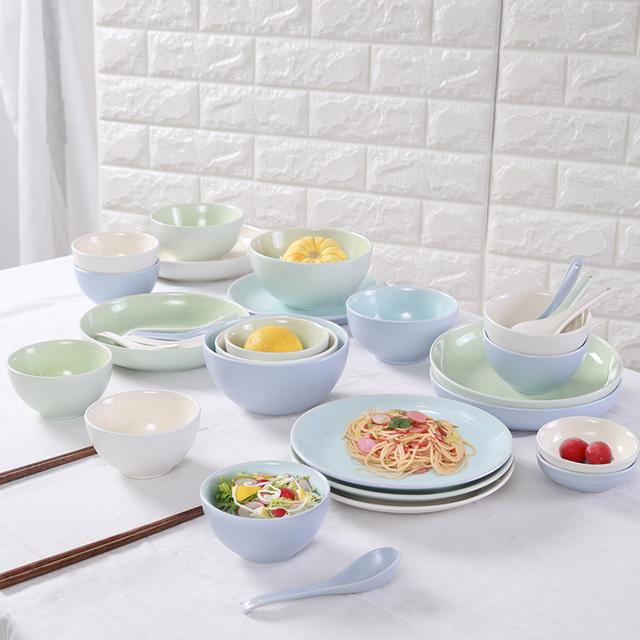 An exquisite and beautiful dinnerware set with smooth feeling white and clear color and beautiful appearance, it can show the owner's taste at all times.The simple and smooth appearance is suitable for various styles of the family. It always makes people can not put it down that make you good appetite.With the good design of the ceramic dinnerware, so you don't have to worry about the heats will hurt your hands when using it. The product uses good raw material which is fired with bones at high temperature, so it is safe and healthy, also easy to clean that is the best choice for us because most of people do not like to wash the dishes.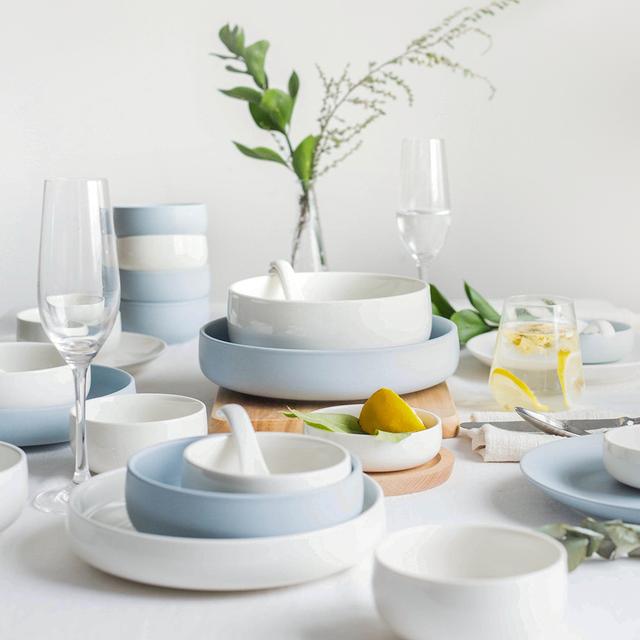 The simple design gives people a feeling of beauty. With healthy and environmentally friendly ceramic materials and various specifications which greatly meets the needs of people currently. The cute hand-painted cat patterns will make your dinner more enjoyable and comfortable. Using this set to eat can make you feel sweet every day.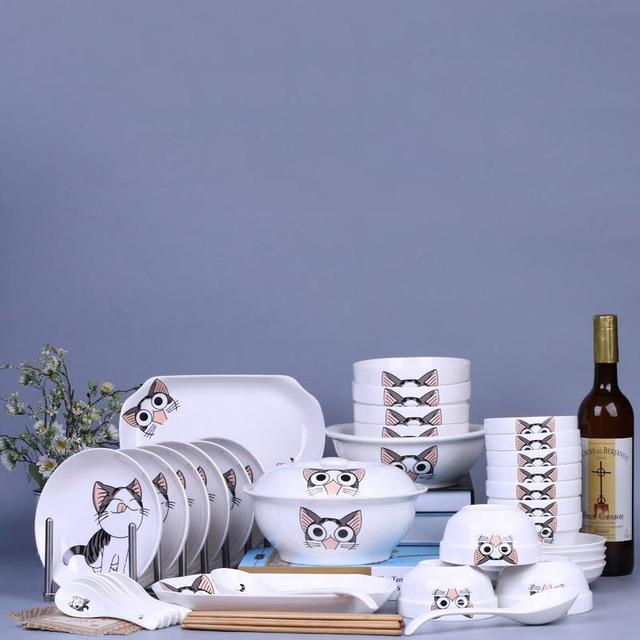 This dinner set can meet the requirements of simple and stylish appearance with fresh color and elegant colors.using various styles of different families that suitable for requirements of each one, it always can meet your requirements.However,the overall treatment of the glazed surface feels amazing to others and can satisfy friends who like fresh and beautiful shape.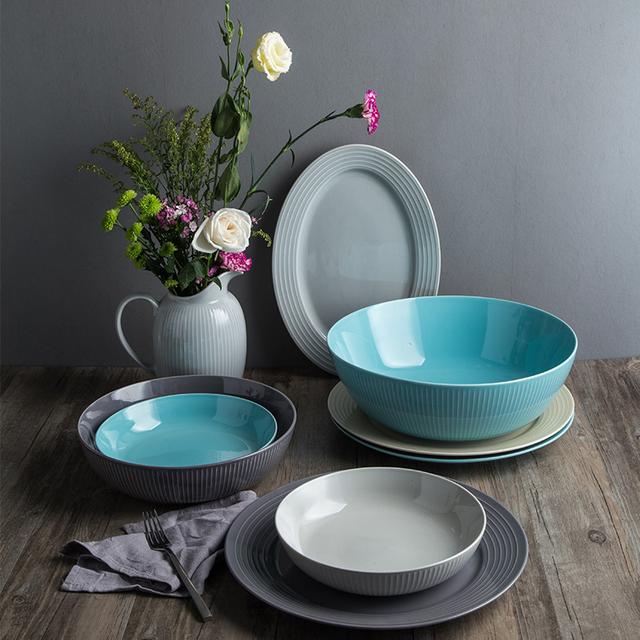 This simple European-style dishware set always looks comfortable and attractive . The exquisite and simple color, makes the ceramic dinner set more fresh and nice.The color of them is very comfortable and good looking, makes people feel better and make the food looks more delicious and tasted.The clear one also can make custom design printing on it, it is also a wonderful thing.
And many clients makes the logo on it for promotional gifts, what a good adverting opportunity.