Recently, we have some newly arrived porcelain dinner set with decal designs. All these dinnerware are made of high-quality porcelain and decal design on the surface. The composition can be from a small set to big sets, such as 12pcs, 16pcs,18pcs, 24pcs, or 30pcs as required, for serving different members of a person or family.
Here below are some classic designs, this will attract your client's eyes when serving food at home or a party, they can be also a very gift idea if you want to order some gift for your friend or family.
1) The blue style folksy design

This blue color decal design on the dinnerware will make the porcelain look white, the folksy design more like Chinese style "paper cutting art", looks Symmetrical and interested. This can be matched with other tableware as a countryside style, and also easy to match with other color tableware.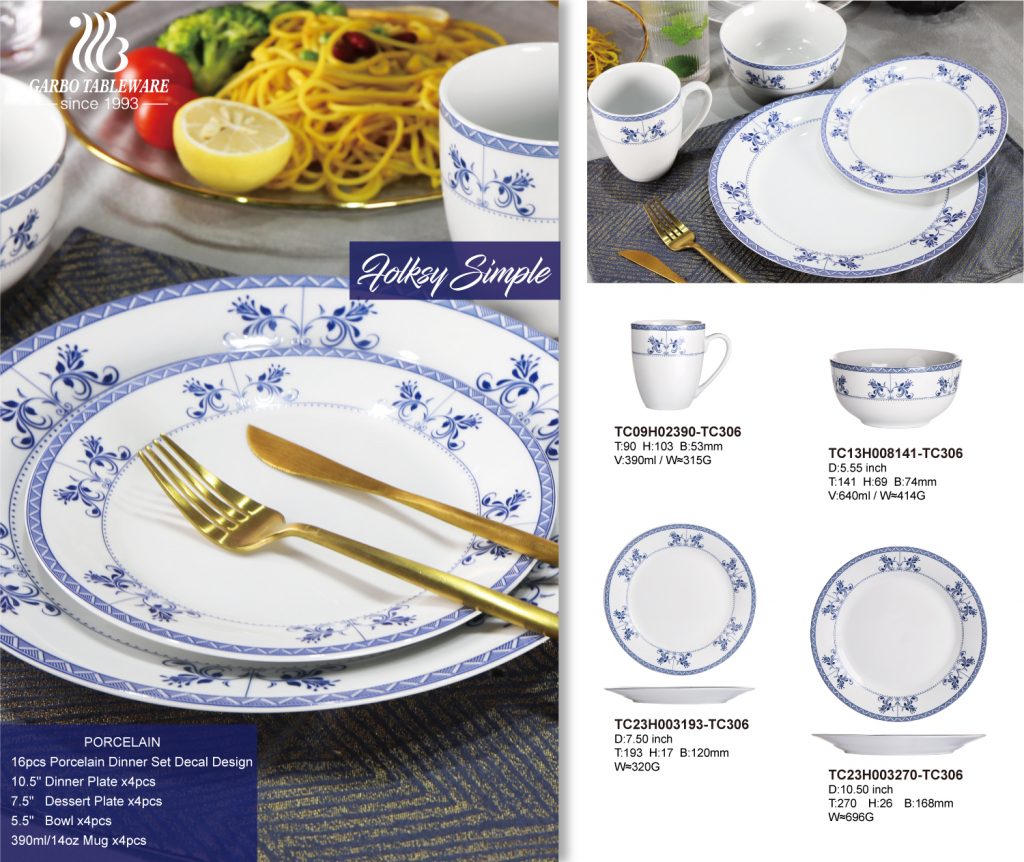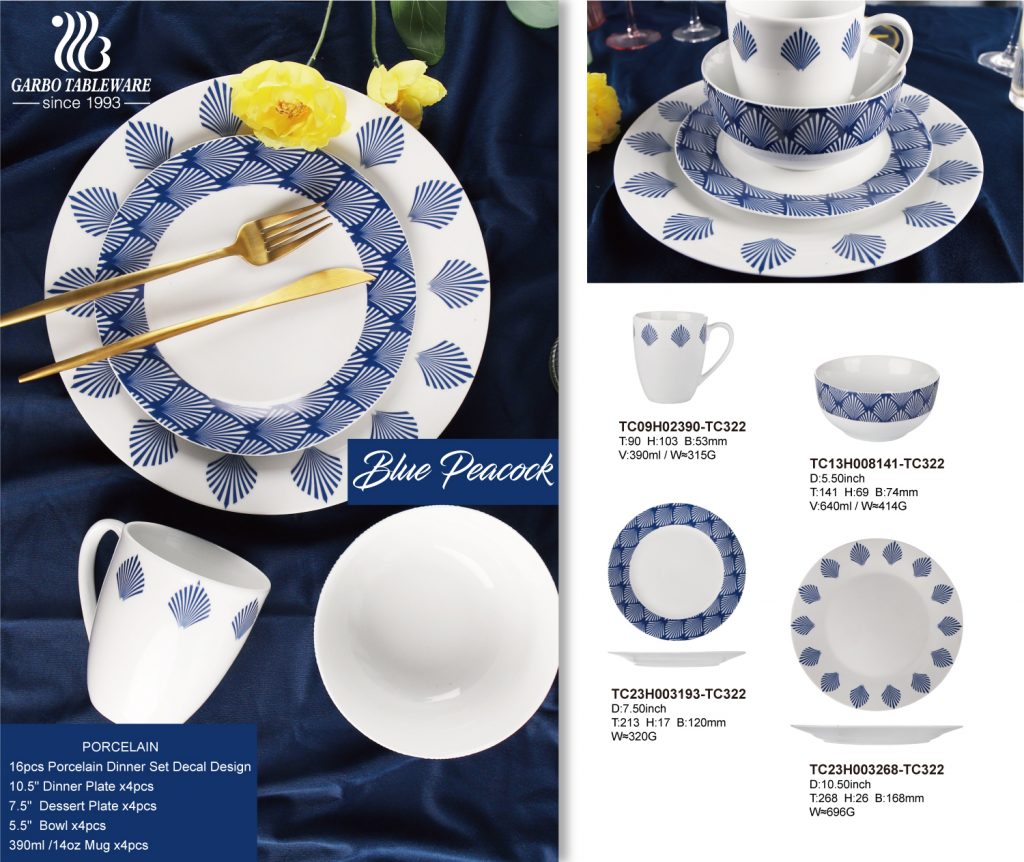 2) Scottish style tableware
This Scottish-style tableware is matched with classic Scottish plaid patterns. The colors of these plaid patterns can also be varied, either large or small. This provides a variety of different tableware styles. Optionally, the plaid pattern can also be matched with some cute patterns, such as elk, snowflakes, bunny, etc., which can be transformed into holiday styles, such as Christmas, Easter, etc., or it can be a good gift for relatives and friends.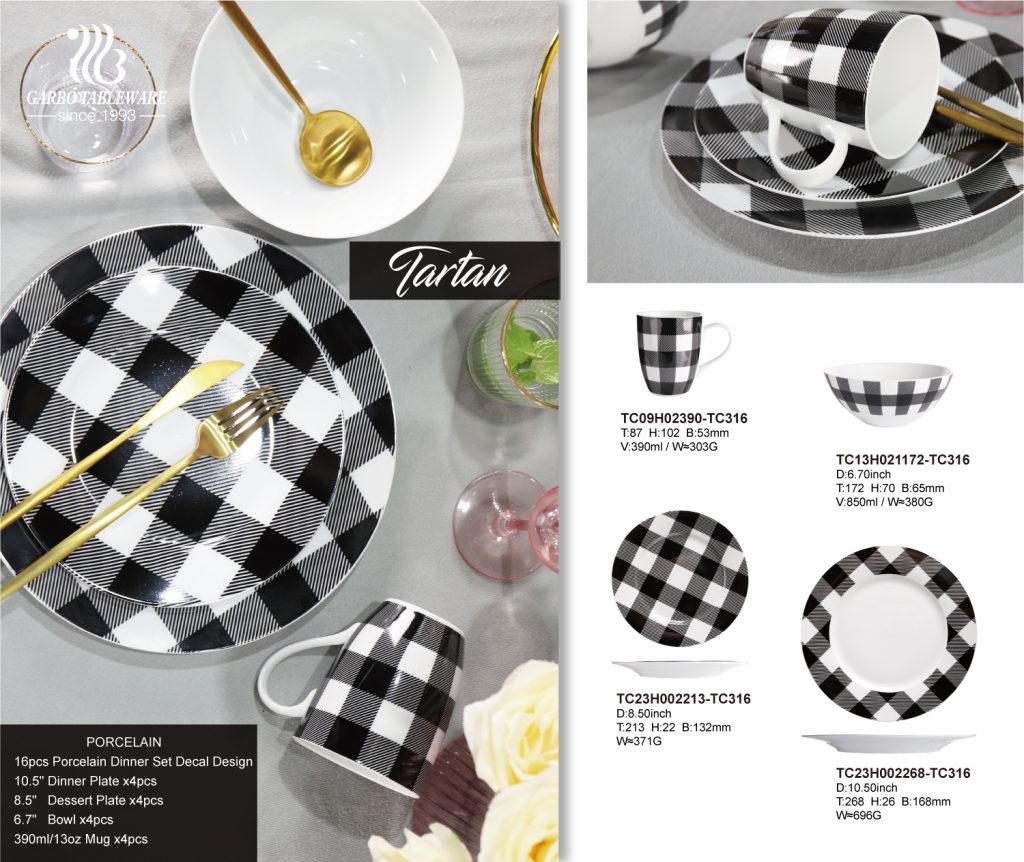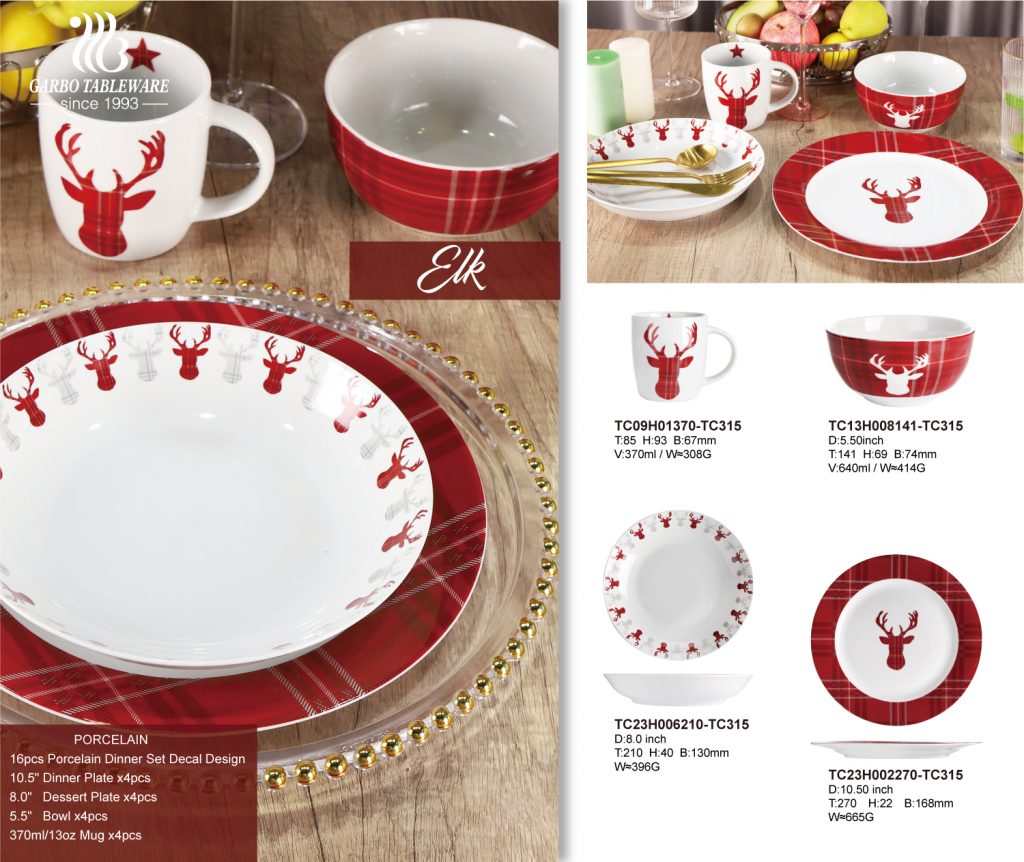 3) Garden style dinner set
With lush flower clusters, birds, and harvest grapes, these meals have a strong pastoral flavor. This tableware is very suitable for outdoor picnics, gatherings in the garden, and celebrating the harvest season.
You can also choose different fruits, flower patterns, etc. according to your preferences. We can all provide customized production, and the MOQ is very small, and each style can be produced in 500 sets.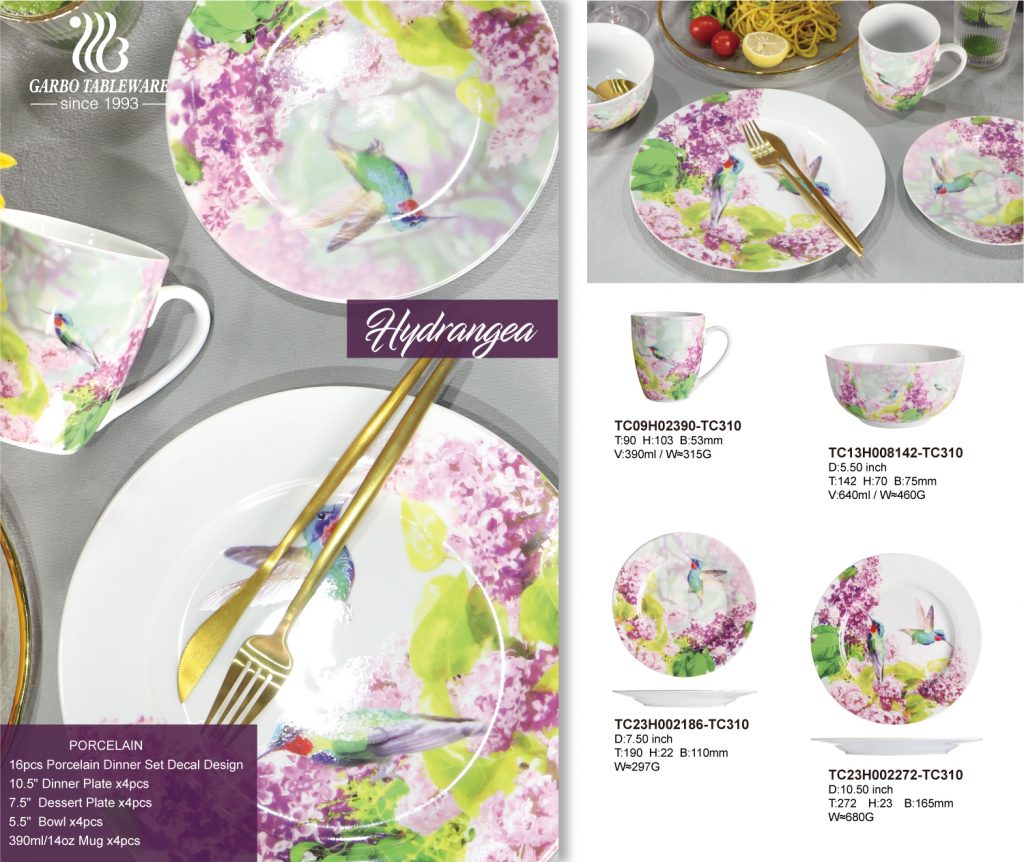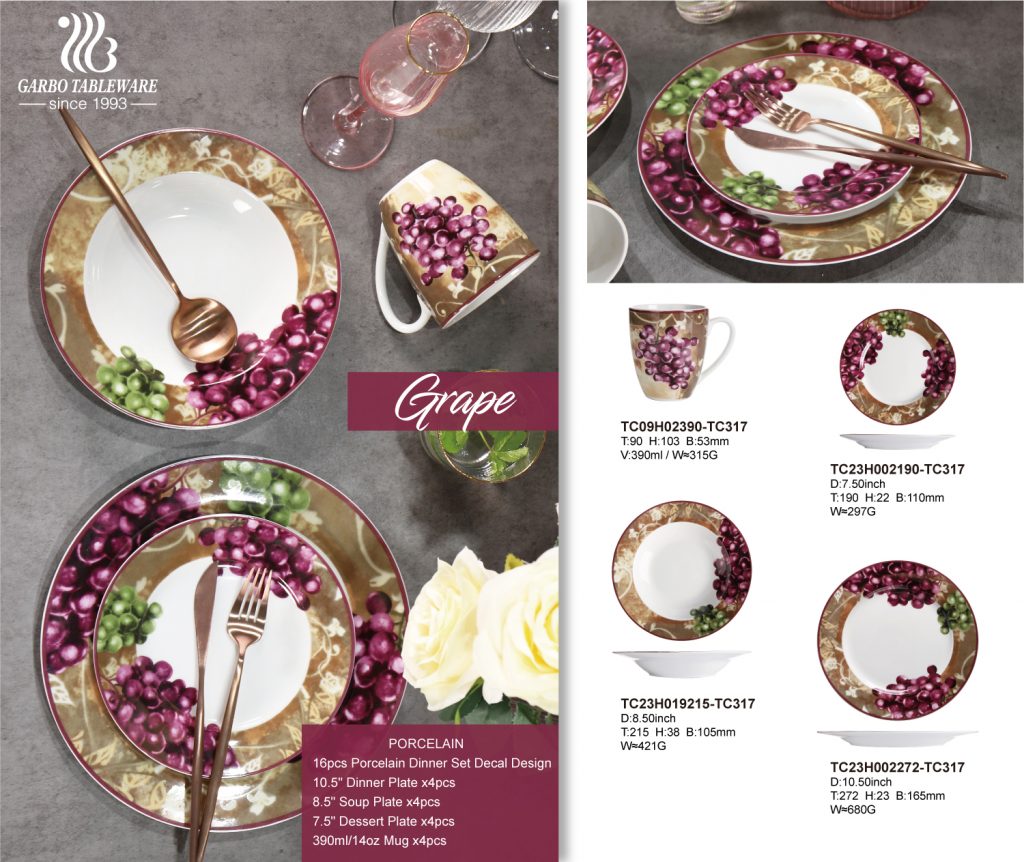 4)Dinner set with creative pattern

The tableware can also be decorated with some creative patterns, it can be a medieval sketch, it can be some interesting graffiti, children's drawings, etc., all can be transferred to the tableware in the form of decals. In this way, not only your tableware will become very interesting and unique, but also some patterns that customers like can be customized.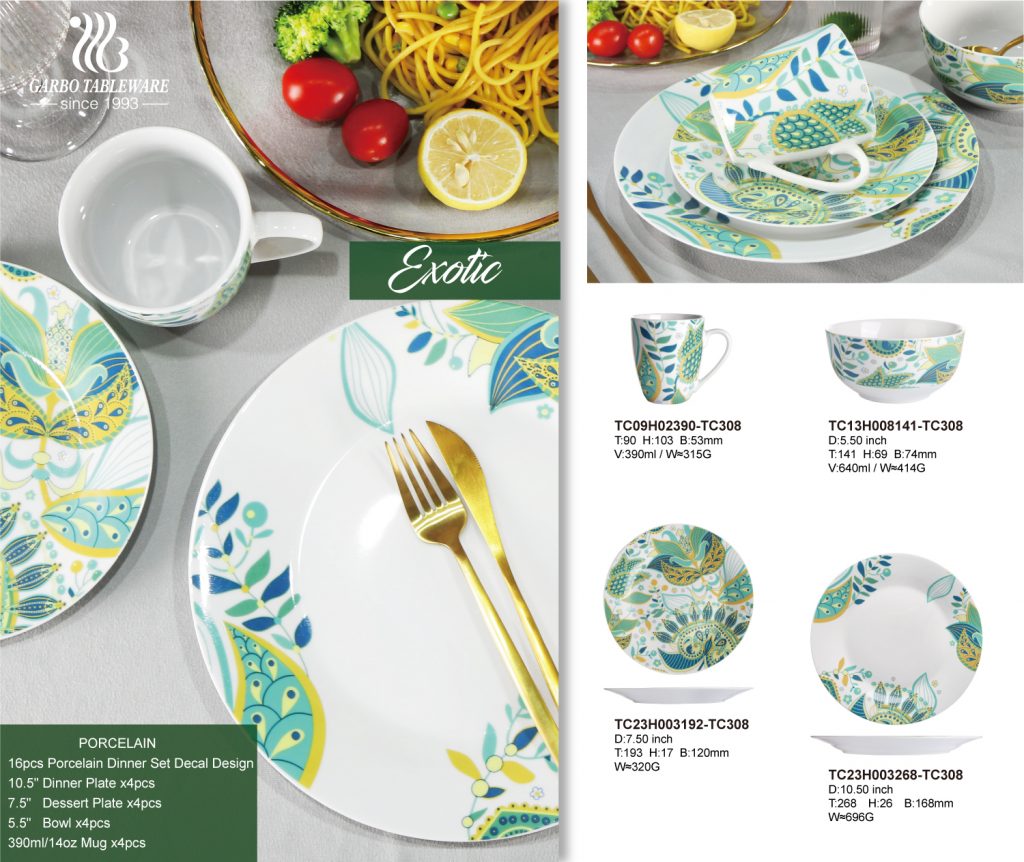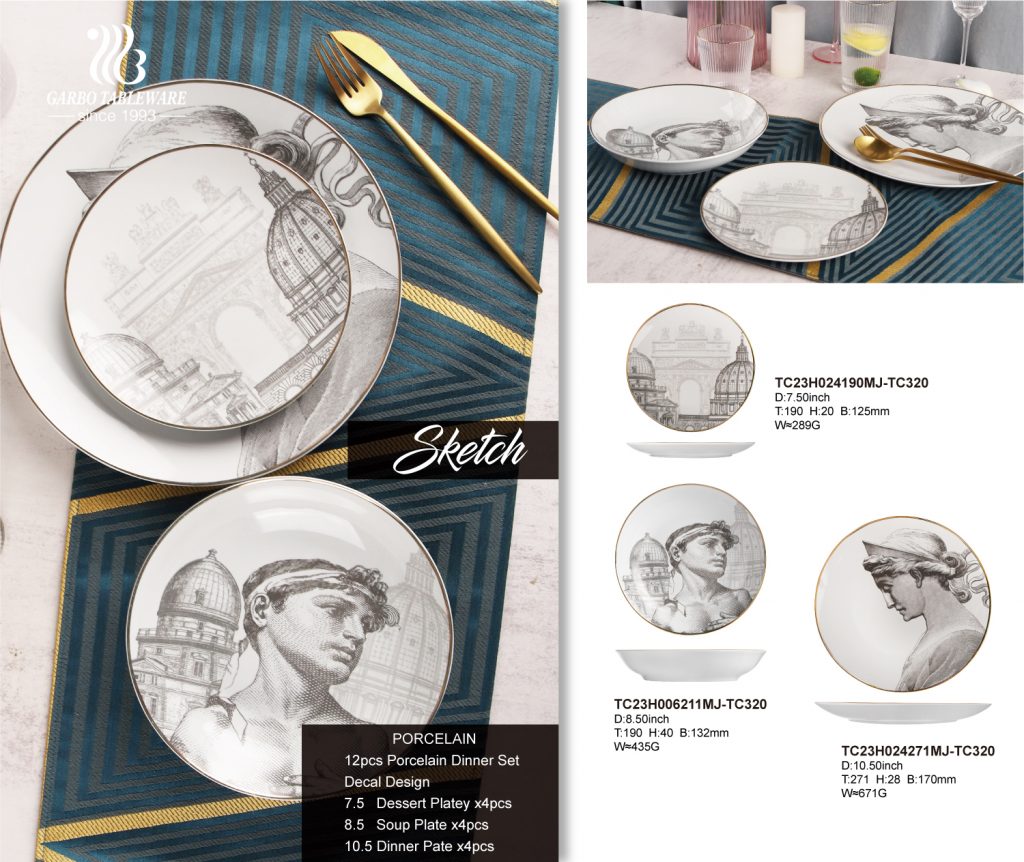 5) simple line pattern dinner set

Simple line patterns will also look special. It can be straight, curved, or in a variety of colors. Simple lines add new colors to white tableware. It can be matched with other complex tableware.
The above is our latest tableware series, which can be customized in different colors, different combinations, and customized packaging. The MOQ is low. If you are interested, you can contact us for more details.