Today i would like to introduce your guys about our tableware showroom, this showroom contains stainless steel cutlery, ceramic dinner set, kitchenware tool, plastic items, if any items are meet you need then you can check our showroom to see which style you would like, then contact us will be ok.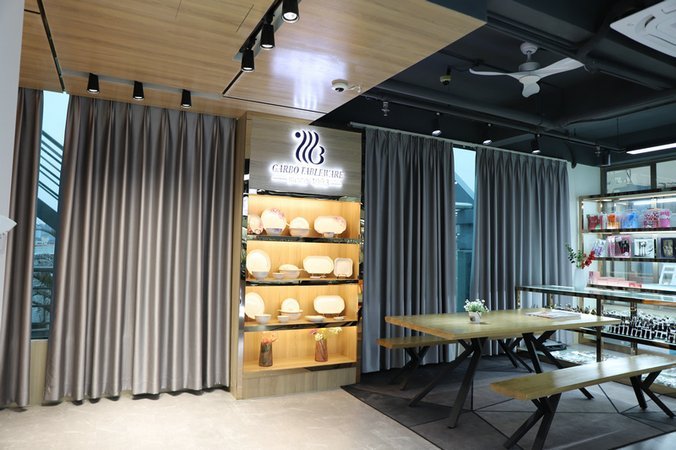 Firstly, when we go into the showroom, you can see there have large marble table, above it's the hot sale dinner set of ceramic, on this table, sometime we will make a formal dinner table with wine glass , plates cutlery and some flower to take some photo and show to the Instagram or facebook.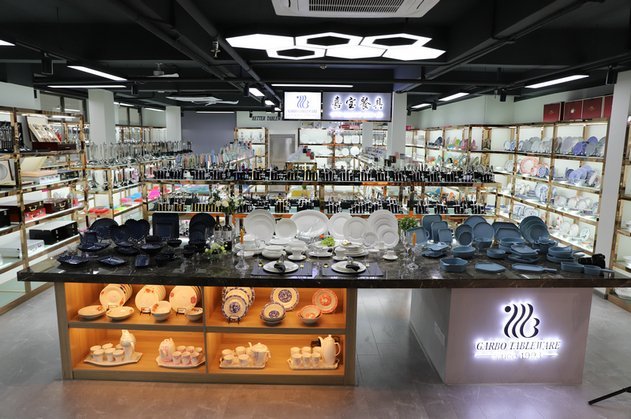 Secondly, When we go inside, there are stainless steel cutlery shelf behind the marble table, we classified by material, such as full stainless steel cutlery, PS handle stainless steel cutlery, ceramic stainless steel cutlery, PVD stainless steel cutlery. And all cutlery we made in set include dinner knife, dinner fork, dinner spoon, tea spoon.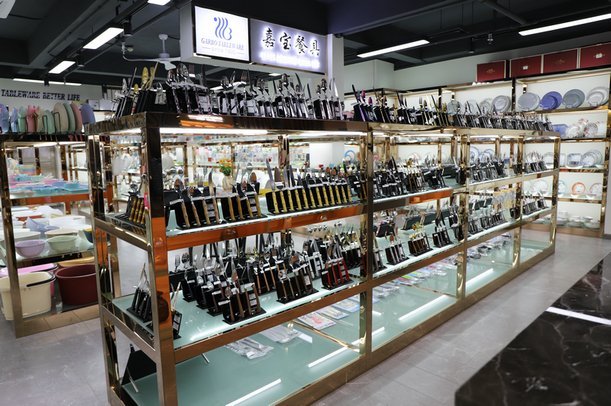 Thirdly, Let's to check the right side of the showroom, there are full walls ceramic dinner set show on the shelf, we have many different kind of ceramic, the material including stoneware, porcelain, so customers can choose depend on what they need. And there have plain plate or color glaze design, some is flower designs, some is animal designs, some is fruit designs. And the size & shape of the plate and bowl we show full set on the showroom , please check below the picture of the ceramic: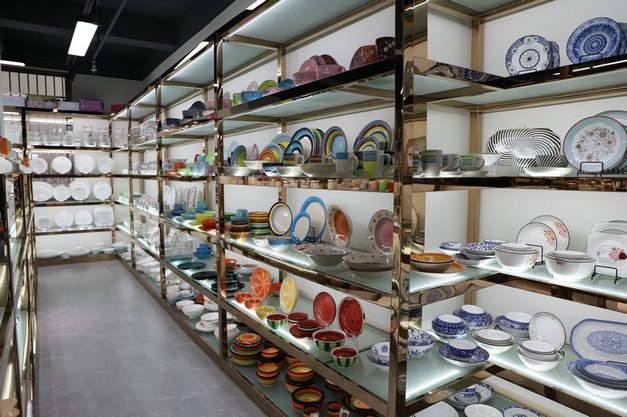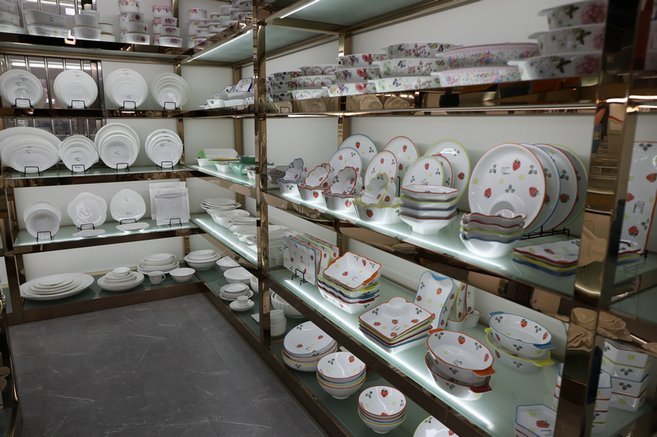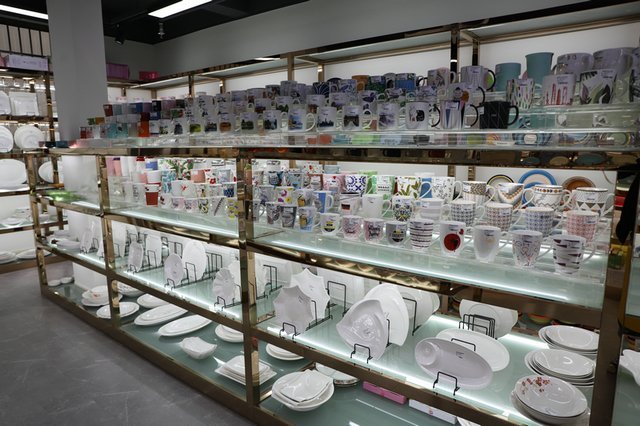 Next is the kitchenware tool, The types included here are also very diverse, including cooking shovel, slotted spoon, frying pan shovel, egg beater, sharp knife, vegetable washing sieve, etc.,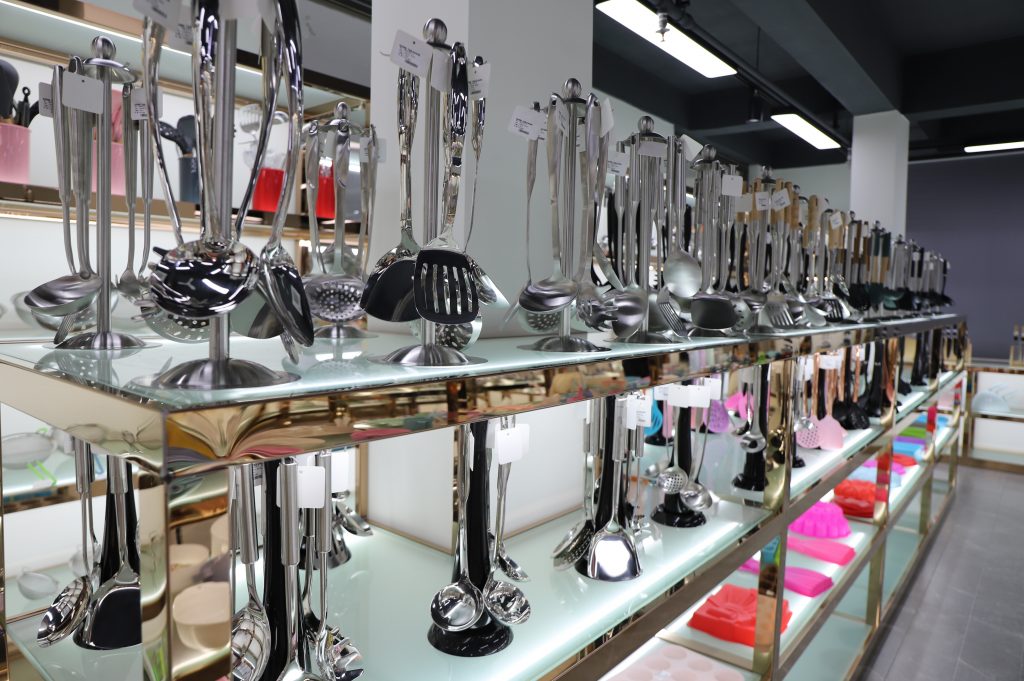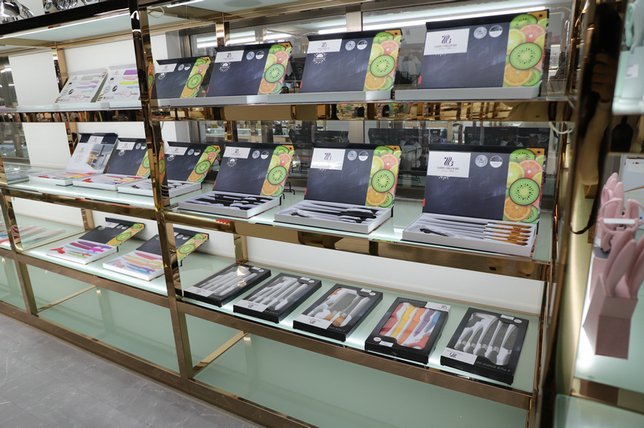 Plastic display racks include sports water bottles, as well as lunch boxes made of wheat straw materials, water cups, bowls, etc.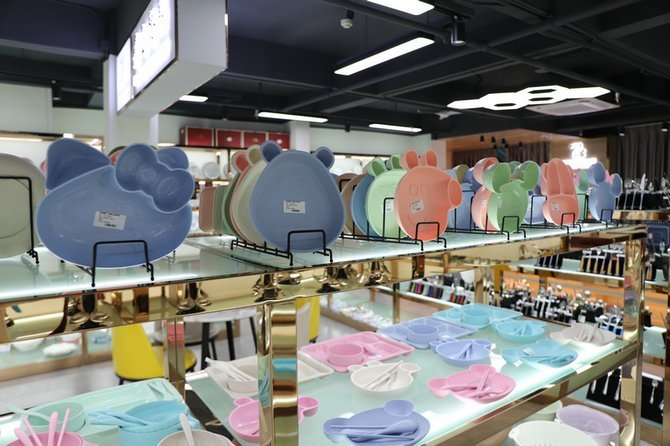 Not only that, we understand that customer would like to come to our showroom to see the items more the we just show the picture to them, so we make a 3D link for customers which they can check the items like there already in our showroom, if you like to get the link for it please feel free to contact us!