As we all know, a chopping board is what we used for preparing food. Since it is very important for kitchen, we always want to make sure we can have the best chopping board for our daily life. There are lots of options for chopping board for home kitchen, such as bamboo chopping board, stainless steel cutting board, wooden board or plastic chopping board. I think lots of people are familiar with wooden board, no matter made by Maple, Oak or Cherry because they are already from long time ago. But plastic chopping board like the wheat straw board just hot in recent years. Are they safe? Are they durable? People have many doubts in the beginning of wheat straw chopping board launched to the market.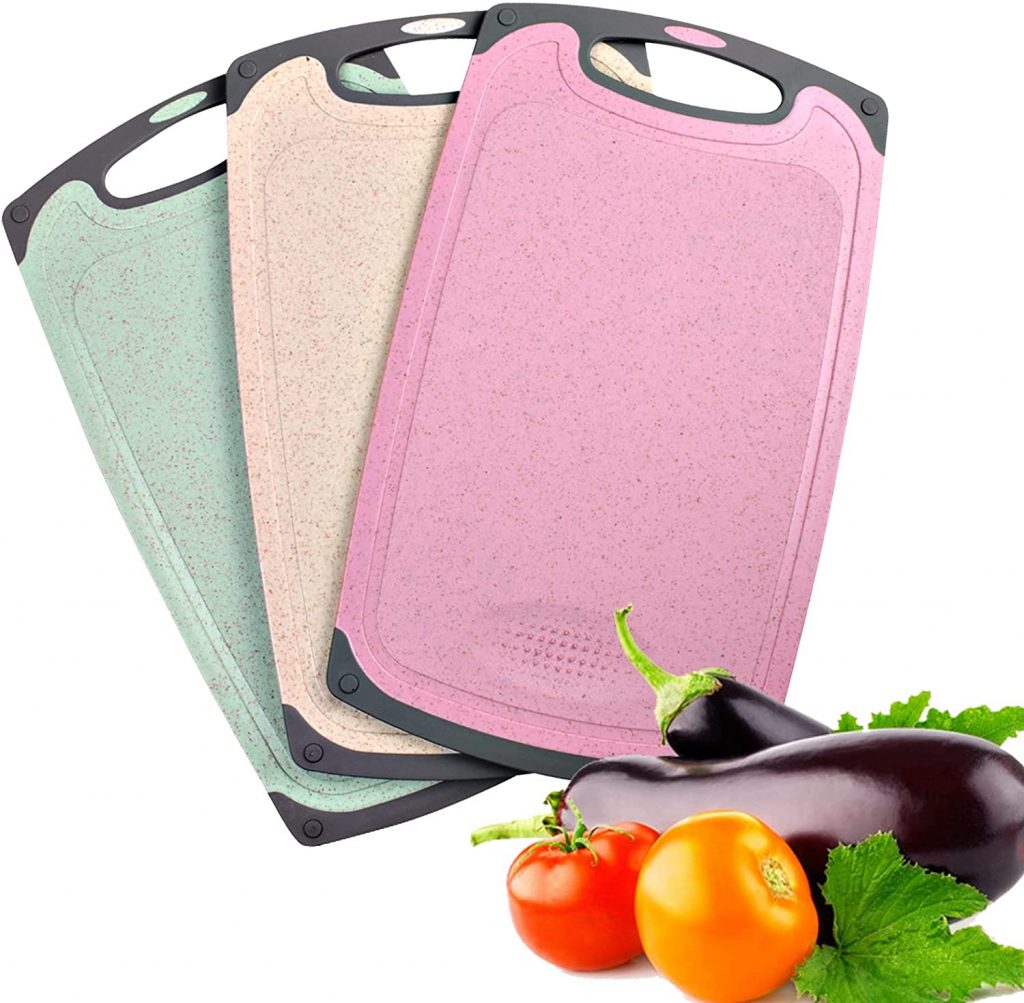 Here's what we have to know something about wheat straw chopping board.
What's the material? The wheat straw board is made of 50% PP and 50% natural wheat straw. The material is food safe and health.
Is it durable? Yes, durable enough to cutting food on it. And there is different thickness for choice.
Is it easy to clean? Dishwasher safe to make you save time for house works.
Is it affordable? Affordable and you can easy to replace them after one year or two years.
Wheat straw chopping board can be made in many sizes and colors. We also offer 3 sizes into one whole set so you can find the right size for your different kitchen tasks like meats or fruits. The stylish wheat chopping board can be made into any colors as you like. The most popular colors in the market are red, green, pink and blue. And the most import thing is they are no maintenance like wooden board. You don't worry about the cracking and even no need to worry about if they will dull your knife. Besides, they are lighter and easy to carry, you can keep them in the counter as most of them have the soft grip edges.
Please remember to replace your cutting board when there are lots of scaring on the surface. No matter it is a wooden board or a wheat straw board. However, is wheat straw chopping board the best? Depends on you! You are the only one who can decide which is the best for you.
Tips for using chopping board.
Use different boards for different jobs, don't use one board for ALL!
Clean your boards after cutting foods, and dry them. Keep them in a good condition.
Replace your chopping board after long time use.