The gold edge of the bowl is made of heavy metal, which is toxic if exceeded. According to international food packing association secretary general introduction, when buying tableware always can see colourful contain gold edge silverware pottery and porcelain tableware, but actually these gold edge silverware is neither gold nor silver, but heavy metal lead, chromium, mercury, radium etc. Lead can affect mental development, blood, liver and bones, and eventually lead to cancer. The radioactive element radium kills white blood cells and mercury causes liver and kidney sclerosis.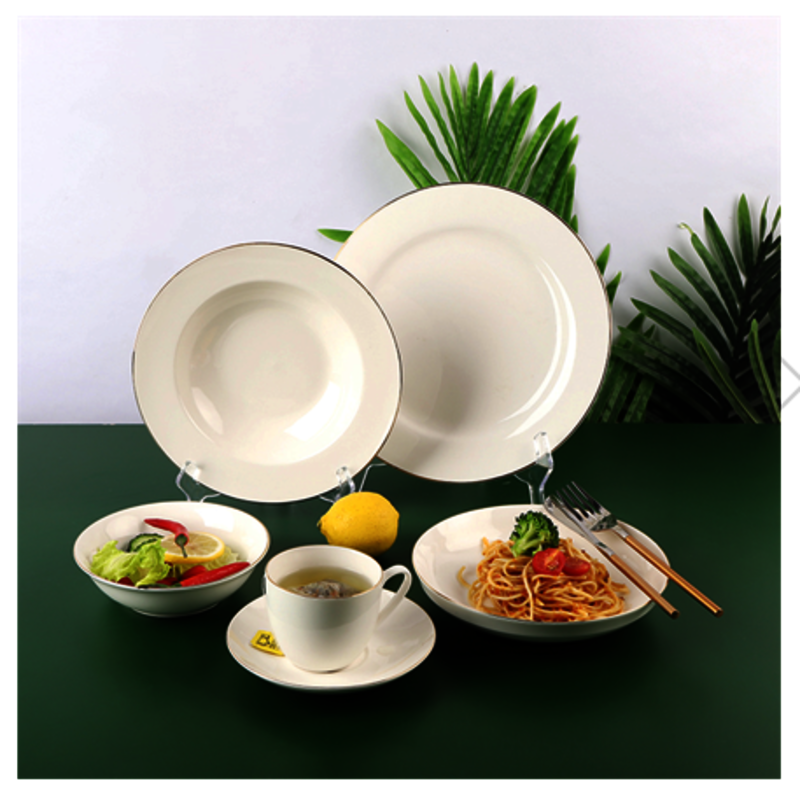 Expert proposal: arrive as far as possible normal bazaar and supermarket choose and buy, do not covet cheap buy on stall and small cart. Do not use glaze decoration, especially with food contact surface with decorative ceramic tableware. Selection of under-glaze color or glaze color is relatively safe, looks bright, smooth, feel smooth. The colors inside it don't come in direct contact with the food. Choose and buy with nail scraping, glaze color can be scraped off with nails, it is likely to be heavy metal substandard products exceed the standard. Try to choose lead-free glazed tableware or white porcelain tableware.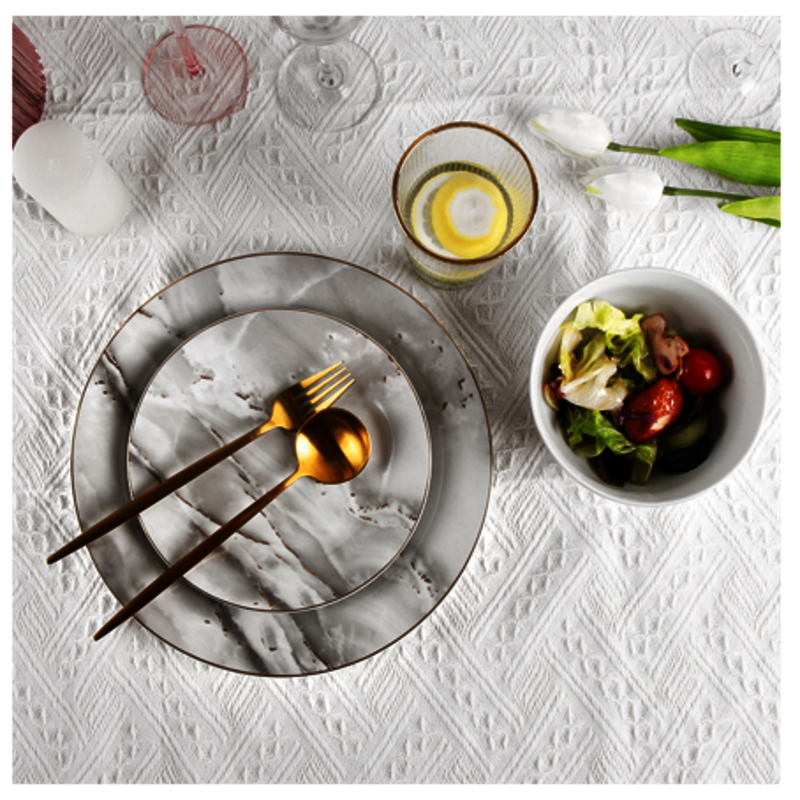 The ceramic tableware should be boiled for 5 minutes before use, or soaked in vinegar for 2 to 3 hours, which can remove most of the toxic substances. If the color of the tableware changes during the soaking process, it is best to discard it. Do not store acidic food and juice, wine, coffee and other drinks with ceramic tableware for a long time. The longer the time and the higher the temperature, the easier it is to dissolve the lead, exacerbating the toxic side effects. Microwave oven uses pottery and porcelain tableware, should avoid the product that has metal adornment.
When choosing pottery and porcelain tableware, whether the information such as the manufacturer that should see commodity above all is all ready, whether to have executive standard to wait. Secondly, touch with your hands, if the lining is smooth, it is best not to select the surface uneven, foaming, and even the pattern edge is raised on the glaze color meal second hand touch, see if the lining is smooth, it is best not to choose the surface uneven, foaming, even color decorative pattern edge has a bump on the glaze of tableware, also don't choose the lining pattern of tableware. Don't buy brightly colored and dark cutlery.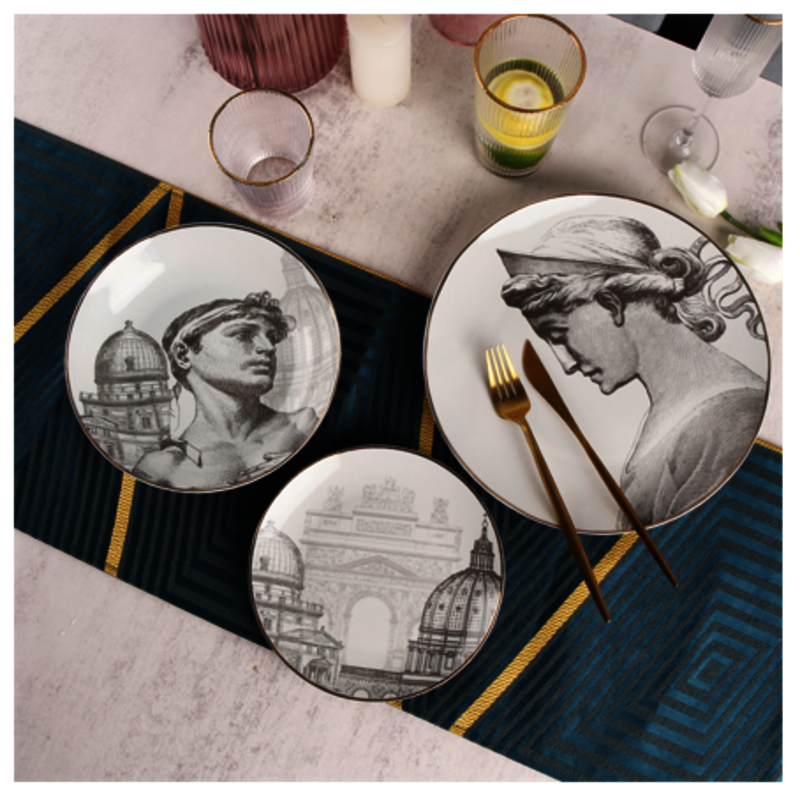 Accordingly, return what we mention at the beginning to describe gold side tableware, its ornamental value is far prep above practical value, use adornment and place scene more commonly more.