How to choose a suitable cup for coffee drinking? Did you pick the right cup for your coffee? Why is it best to drink hot coffee in a ceramic mug? As we all know, ceramic mugs can not only keep warmness for a long time, but also keep the freshness of coffee, and it will be also better to retain the aroma of coffee. So people drink coffee generally preferred ceramic mug.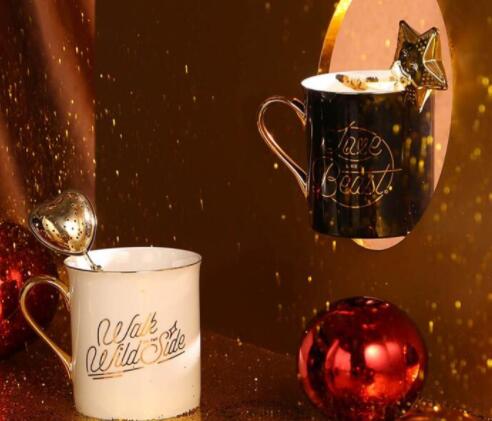 Ceramic cups are usually made of kaolin, clay and other raw materials after forming and sintering. No pollution, and with environmental protection. Ceramic cup is with characteristics of high melting point and high hardness, which makes the mugs durable. Also, most ceramic mugs are designed with a handle so you don't hurt your hand easily.
According to different temperature of sintering, ceramic mug can be divided into low temperature ceramic cup, medium temperature ceramic cup and high temperature ceramic cup. The firing temperature of low temperature ceramic cup is about 700-900℃, the medium temperature ceramic cup is about 1000-1200℃, and the high temperature ceramic cup is above 1200℃.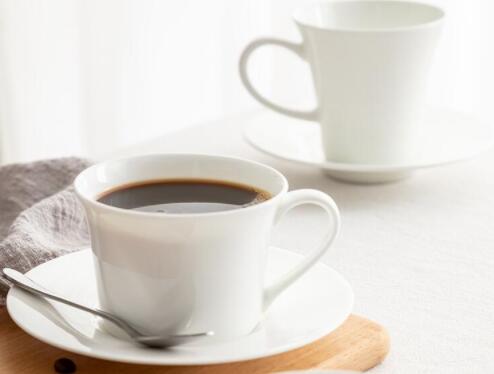 Hardness of high temperature ceramic cup is relatively strong, not easy to fracture, the glaze is also not easy to lead to crack phenomenon. And low temperature ceramic cup hardness is relatively weak.
The color of the high temperature ceramic cup is shiny, full and very delicate. It looks better than medium and low temperature ceramic cup.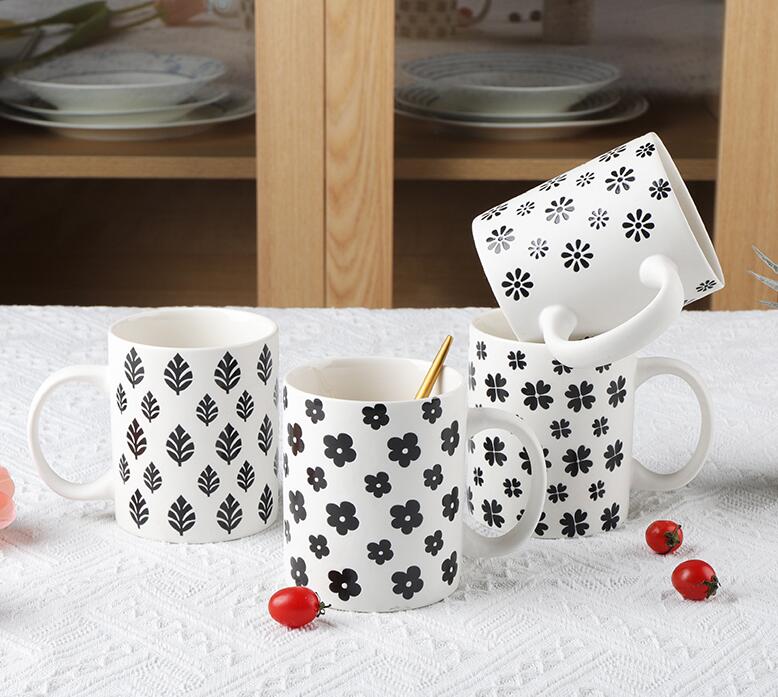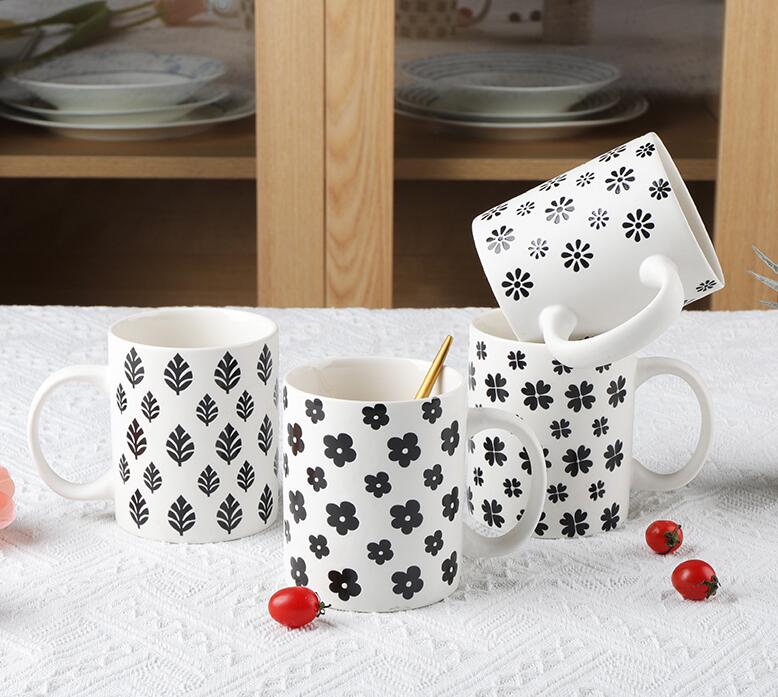 High temperature ceramic cup feels more dense and smooth. Medium and low temperature ceramics can feel rough.
The high temperature ceramic cup will have a clear and pleasant sound when you flick it with your fingers. The sound of medium and low temperature ceramics is muffled.
Ceramic cups sintered at different temperatures directly lead to their different water absorption rates. High temperature ceramic cup is with low water absorption rate, which is not easy to produce dirt, its surface is easily to clean.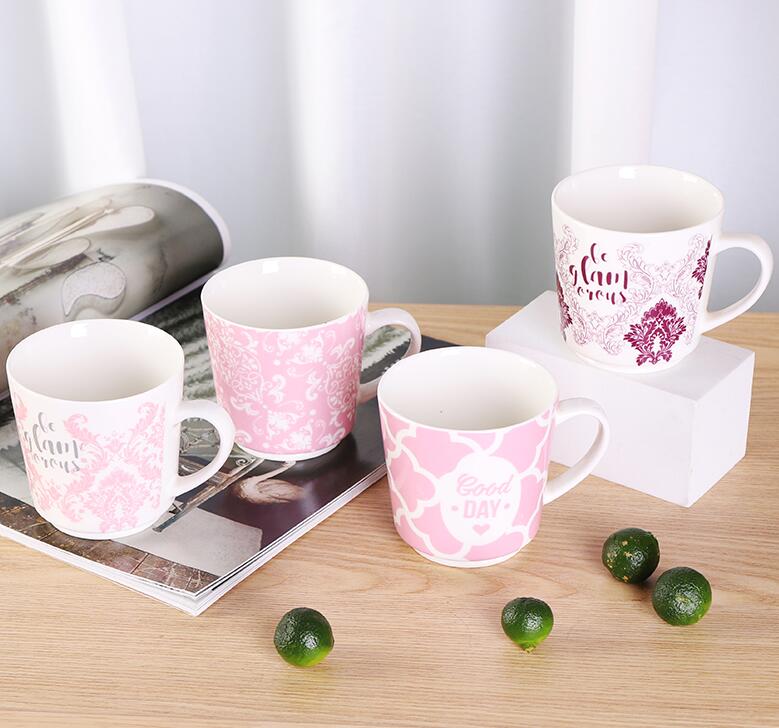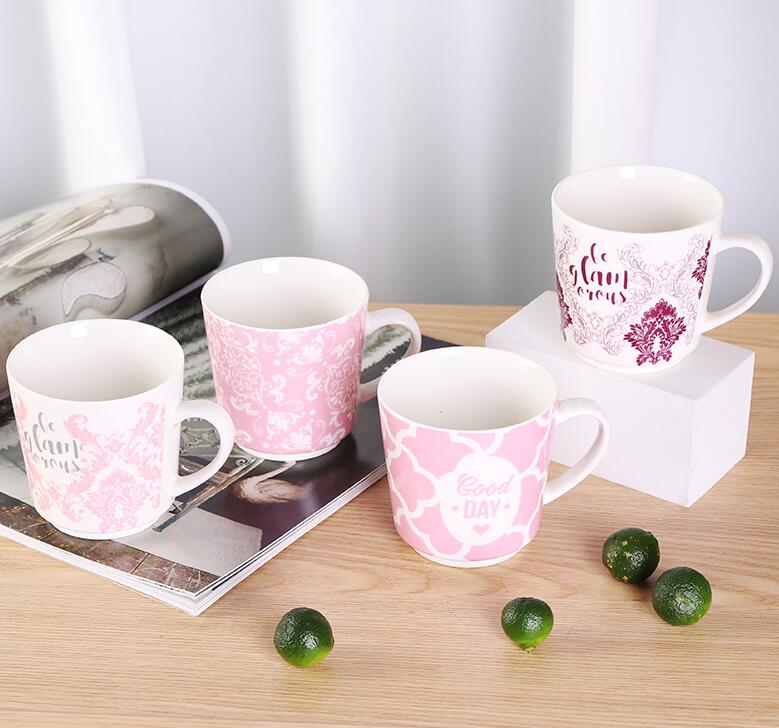 In order to look good, various patterns will be decorated on the ceramic cup, mainly with two different craft as on-glaze and under-glaze color. On-glaze color is paint the blank with glaze directly, and then color it or paste decal paper, the color is made on the glaze, and then after firing of 800℃. Under-glaze is to paint the blank with color firstly and then add a layer of glaze to protect the under-glaze color. Under-glaze is usually fired at a high temperature of more than 1300 degrees. From the perspective of safety, it is best to choose pure white ceramic cup fired at high temperature, but you can also choose ceramic cups with under-glaze color, which are also thought safe relatively.