In 1993, Garbo International has began to sell various kinds of glass tableware to hundreds of countries. After receiving widespread favor and praise from customers, our company decided to expand more product lines, so in recent years, we start to seek greater overseas markets. So flatware is our first step.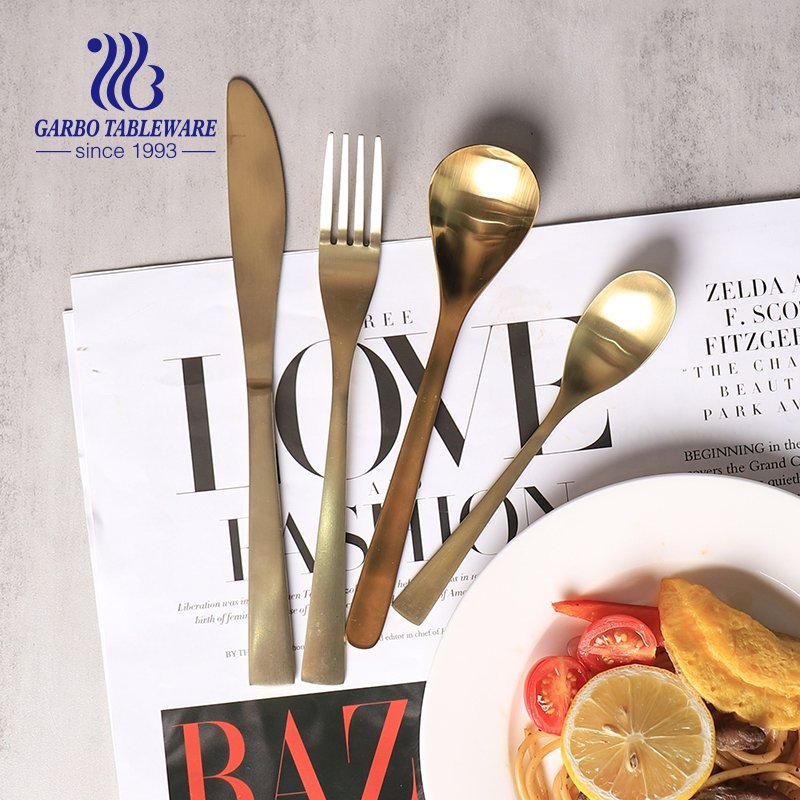 Square gold flatware set PVD 18/0 stainless steel cutlery set South American hot selling table utensil set
Item No:SM168
Material: 430 stainless steel
Package:2sets per carton. Export safe package
Usage:  home, hotel, bar, pub
Choosing the best flatware factory in China involves several steps. Let me write to you one by one。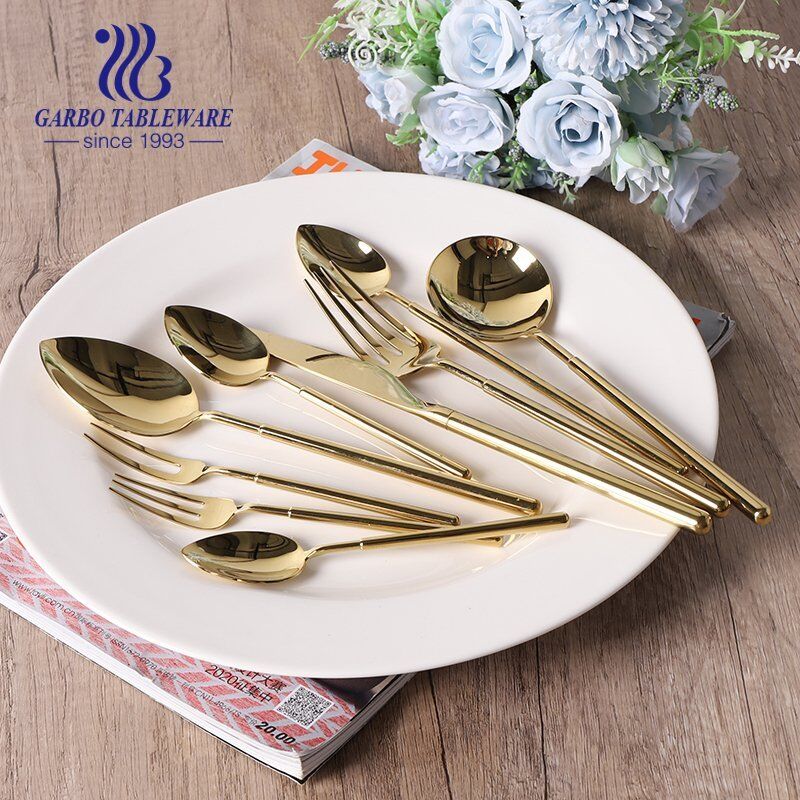 The first step you have to make a research.
Conduct extensive research on flatware factories in China, looking for manufacturers with a good reputation for producing high-quality products. Consider factors such as the factory's experience, production capacity, quality control processes, and certifications.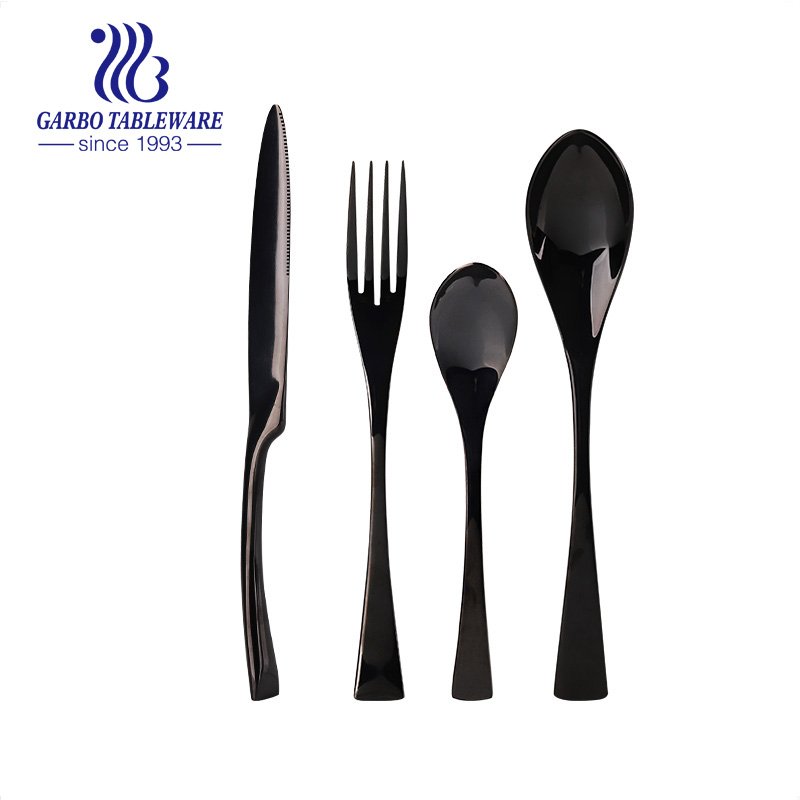 16 Piece Titanium Shiny Black Plated Stainless Steel Cutlery Set with Service for 4
Item No:SM022
Material: 18/0 stainless steel
Package:16 sets per carton. Export safe package
Usage:  home, hotel, bar, pub
After review and check with the factory, you can require a sample.
Request samples of the flatware products you're interested in, to test the quality of the products and the factory's capability to produce the specific design, finish, and quality that you are looking for.
Then the next step is communication:
Contact the factory and evaluate their communication skills, including their ability to understand your needs and communicate effectively in English or your preferred language.
Try to consider the price and minimum order quantity。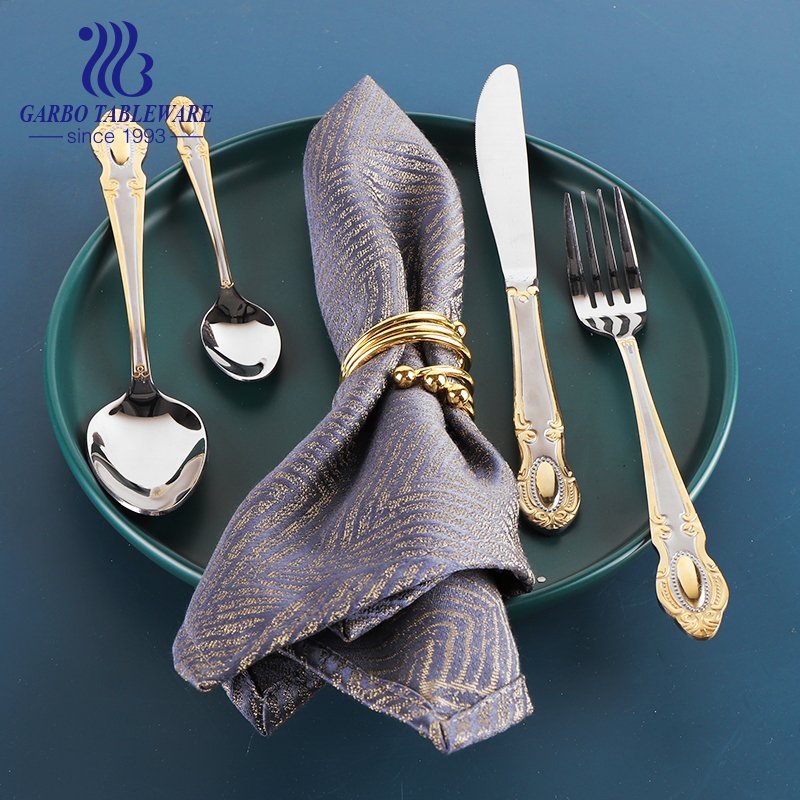 Consider the pricing of the products, including any applicable taxes, shipping fees, and the minimum order quantity. Make sure the prices are competitive and the minimum order quantity is feasible for your business.
Why not have a better understanding for manufacturing process。
Evaluate the factory's manufacturing process, including the raw materials used, production techniques, and quality control standards.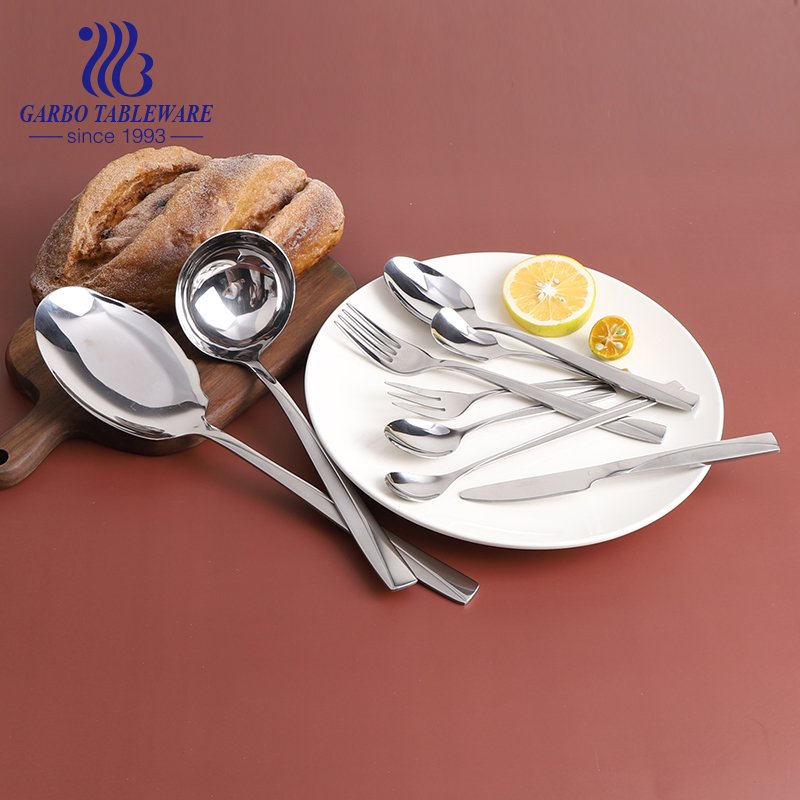 18/8 SS household use flatware set premium stainless steel cutlery set service for 6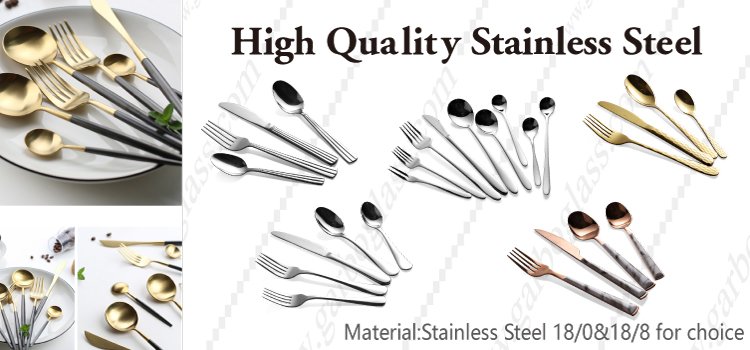 Details
● 18/8 SS means 304 stainless steel material, the best for mading of flatware set, rust free flatware, durable using.
● Different from the normal and classic flatware set, this stainless steel set adding small ladle, …
Go to factory and make an inspection。
Visit the factory or conduct a virtual factory inspection to check the factory's production capability, quality control measures, worker conditions, and general working environment.
The Last step is payment terms.
Consider the factory's payment terms, including the deposit amount, payment schedule, and any applicable payment methods.
How to work with the best flatware factory in China? I think after reading the above suggestion you already had a good ideas. All in all, choosing the best flatware factory in China requires careful research, communication, and evaluation of various factors to ensure you find a reliable and high-quality manufacturer.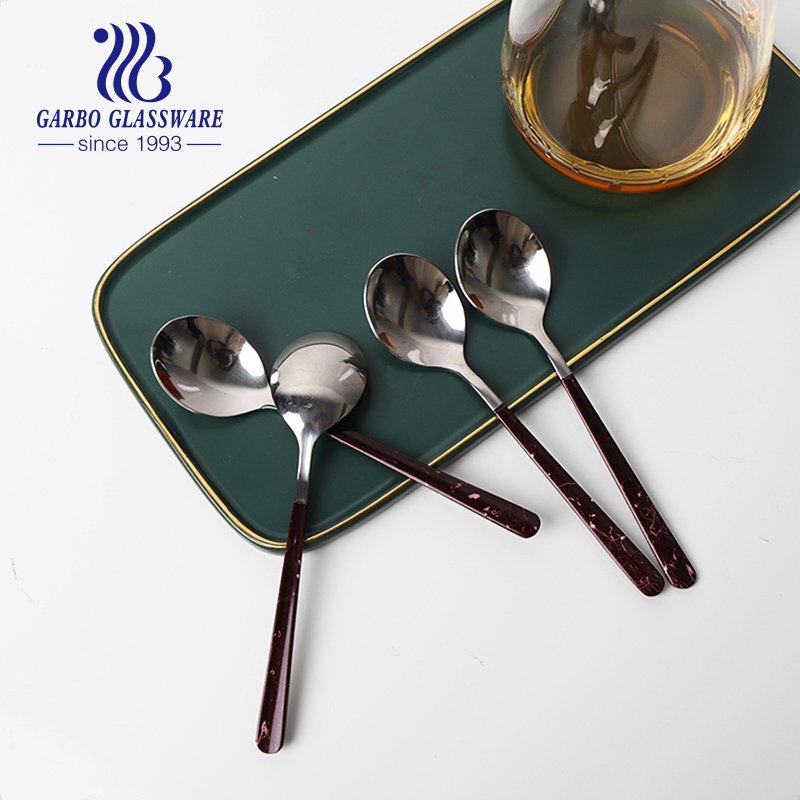 430 grade stainless steel dessert spoons with red color Handle cutlery sets
Item No: SP005
Material: Stainless Steel  430
Package: 300pcs per carton. Export safe package
Usage:  home, hotel, restaurant.
Our Garbo International is a professional team integrating research and development, sales, production and quality inspection. While providing high-quality products, we put customer service and good shopping experience first. Responsibility, trustworthiness and integrity are always our top priorities. If you have any demand for tableware, please feel free to contact us, and we will give you a satisfactory reply as soon as possible.