In our daily life, we usually saw various different exquisite patterns on the ceramic bowls and plates which are used for eating, they are very beautiful and delicate. The pattern on the ceramic is not only resistant to high temperatures, but also does not fall off and discolor. But do you know how those designs are made? In fact, ceramics is an ancient traditional handicraft in China, condensed thousands of years of history and culture in China. Pottery and porcelain craft passes ceaselessly improvement, at present what the flower design of daily use pottery and porcelain uses is decal craft basically.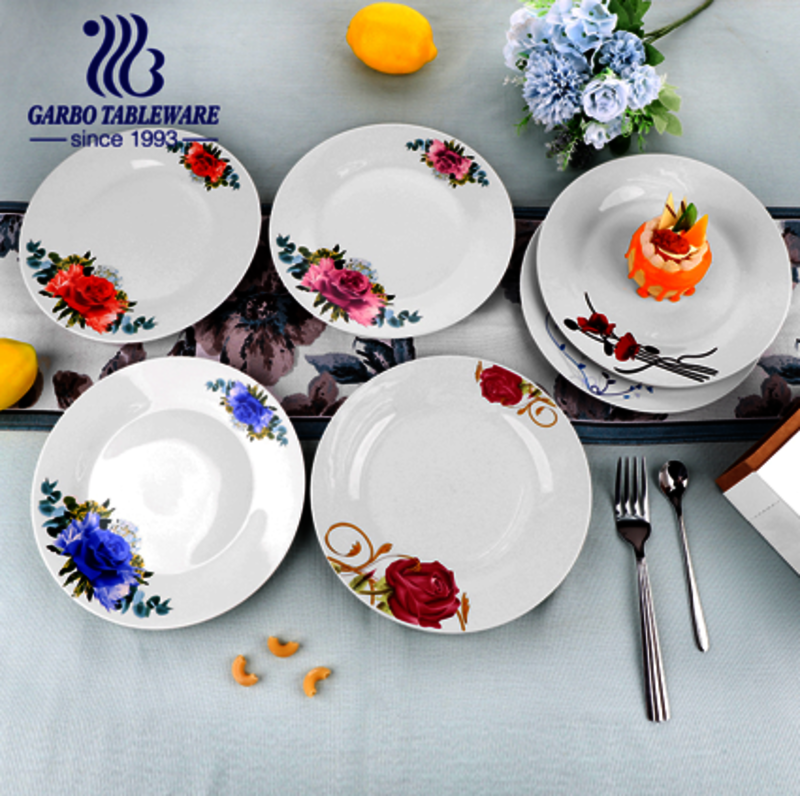 1.Make white tire shape. Many daily ceramic tableware companies are based on OEM orders or their own according to local customs and trends to design suitable ceramic white sample, the process is cumbersome, design a white shape is also to spend a lot of money and manpower, such as mold opening, trial firing, etc.
2.Design paper. According to the shape of ceramic white body, the designer began to design the flower surface. The general design of flower surface is a series of a theme to design. The designer designed the flower surface according to the expanded plan of the ceramic white ware shape. The design of the color of the flower surface should be made according to the ceramic color process, rather than their own arbitrary. Generally speaking, the more color types, the higher the cost of the surface.
3.Ceramic decal technology. The design of the flower paper printed by the flower paper factory, the effect of the designer wants to achieve the effect is a good work. Then paste the paper onto the ceramic white body. Before decal, the white embryo should be soaked in clear water for half an hour and then pasted on the paper. Once the water dries completely (including the water absorbed by the white tire), it can be baked in the oven, which takes more than 3 hours.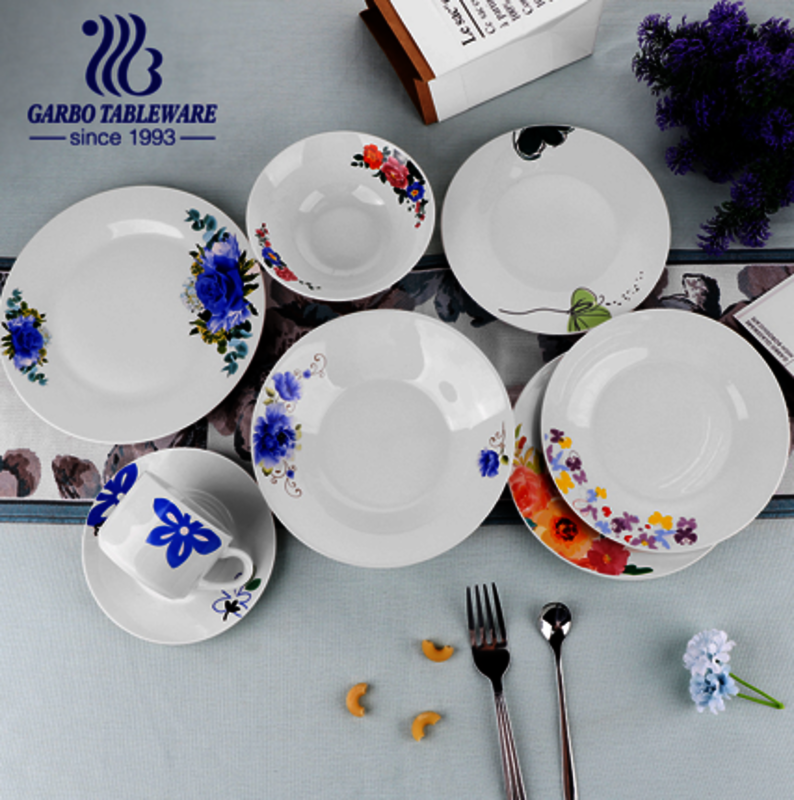 4.Ceramic baking. The ceramic is baked in a tunnel kiln, a slow process that takes about four hours to complete. The kiln temperature is controlled at about 800 degrees. In this way, a beautiful ceramic work came out.