Food storage containers are very common in our daily life. We may need them for meal prep, nuts & snacks keeping, or as lunch box at outdoor events. There are many different kinds of food containers in the market, like glass food container, plastic food container, stainless steel food container or even silicone food container. Some of them can feel cheap and bad quality, easy to be broken or loss. But if you have a good or better food storage container, you can find the great differences such as it has an airtight seal to keep food and not leak out. Or it has one or two dividers to keep the food neatly. Moreover, it can be microwave & oven safe so you can reheat your lunch when you go to work in office.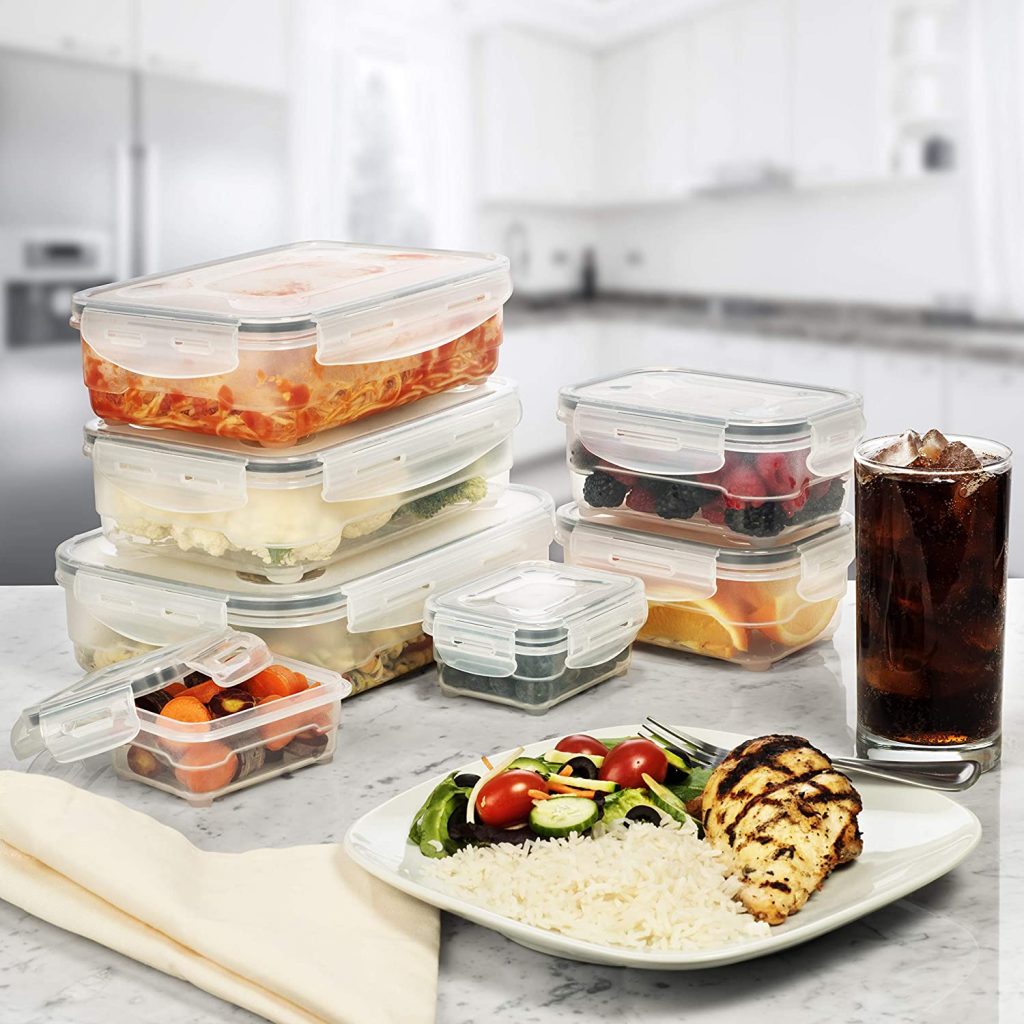 Therefore, today we would like to share with you our solution-how to find a better food storage container. A better food storage container should include air-tightness, microwave, freezer and dishwasher safe, leak-proof, easy to use. Before you shop for a food container, you need to consider all these details.
Material:

Most of us know that glass and plastic are the two options. Glass food containers are normally made of high borosilicate and can be used in oven and microwave. But they are heavy and easy to be broken; while plastic is light-weight and durable, the ideal choice for taking-away. Though nowadays plastic is BPA-FREE and made of new material called tritan, but people are still worried about the safety.

Size

: Food storage containers are with capacity from 300ml to 2000ml. Some of them are in bigger sizes such as 3000ml for dry food storage or biscuit. As for daily use, 640ml and 800ml is the perfect size to hold meal for one, especially suitable for office workers.

Shape:

Round, square and rectangular are the three most common shapes. Round shapes are better for soup or liquids while rectangular and square are suitable for salads, fruits and meats. Some containers are with dividers are the best one to separate vegetables, fruits and meats in same one container in very neatly organization.

Lid:

We prefer silicone lid because of the safety and airtight. Plastic lid is also workable but the surface is easy to be scratch and dirty. Some people are trying with a glass lid but only for storage food in your kitchen cabinets, not a good idea for on the go.

Price:

Glass food container with PP lid is the most competitive option. Price of plastic storage canister is a little higher, but all prices are reasonable to buy, depends on your need and taste.

Service life:

As we mentioned above, glass container is easy to broken while the plastic storage canister is long-lasting.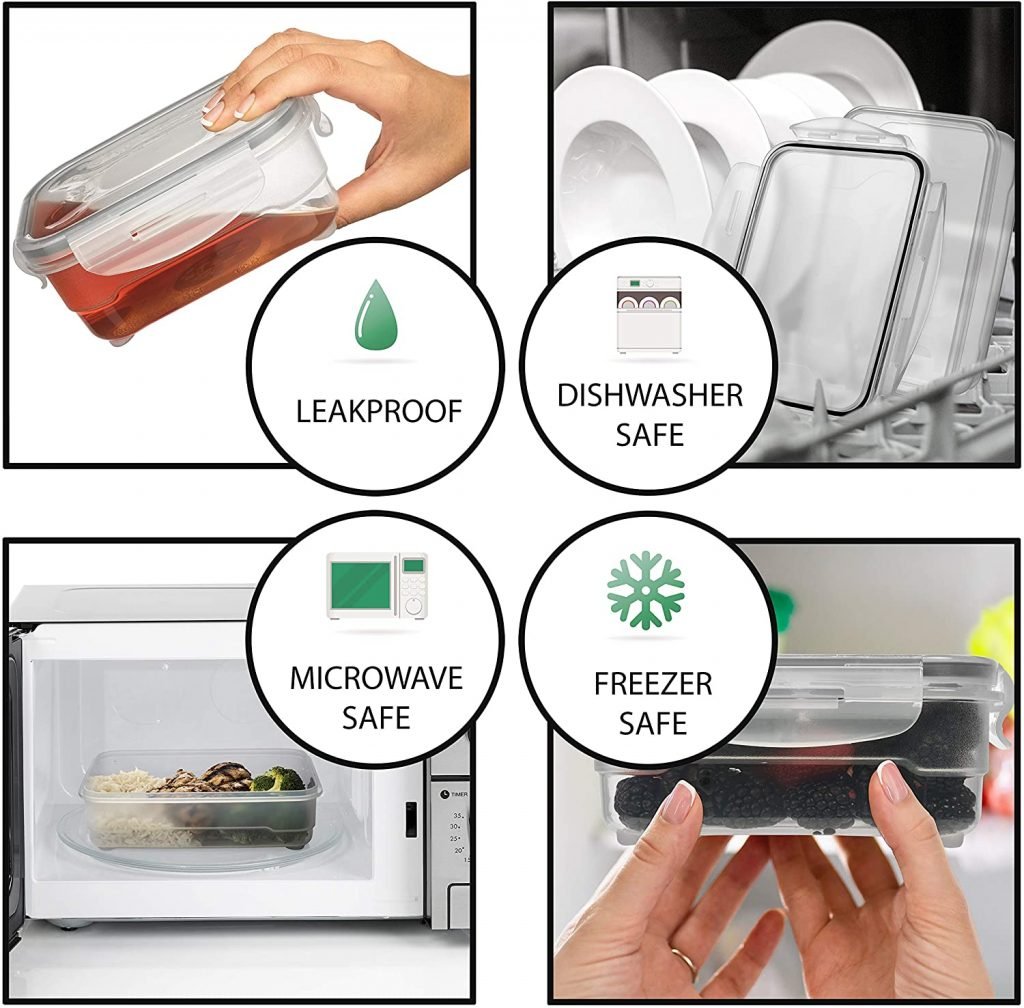 Here and now, we recommend to you below container to buy from us:
Plastic Tall Square Food Storage Canister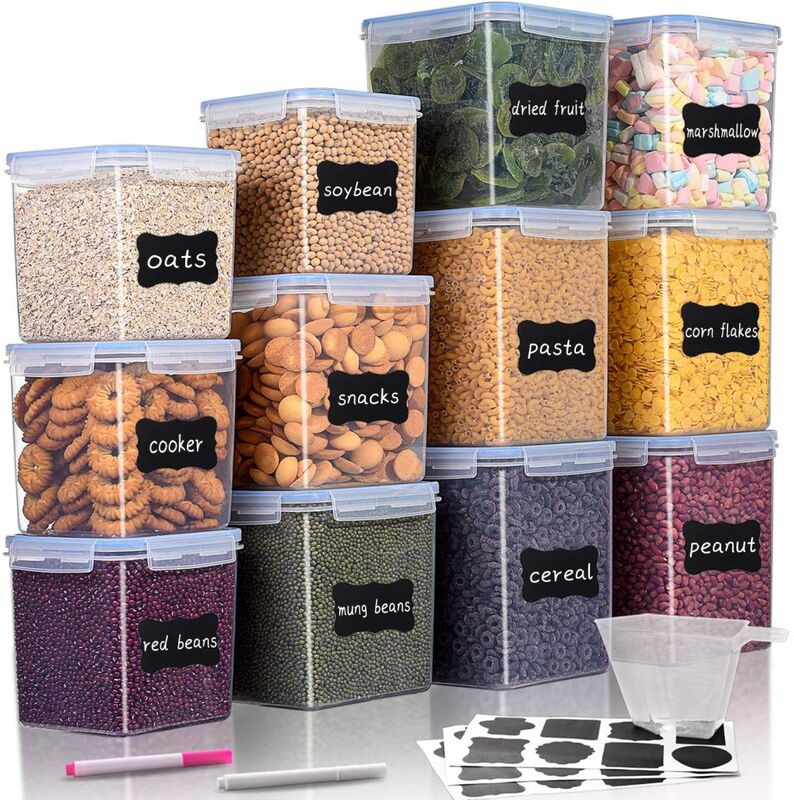 With the transparent and clear canisters make you easy to find which food inside, moreover, there are blackboard stickers on each canister so you can write down the name on it. It is neatly nest inside each other. You will feel good with such nice storage.
2. Plastic Food Storage Container with 4-sides locking lid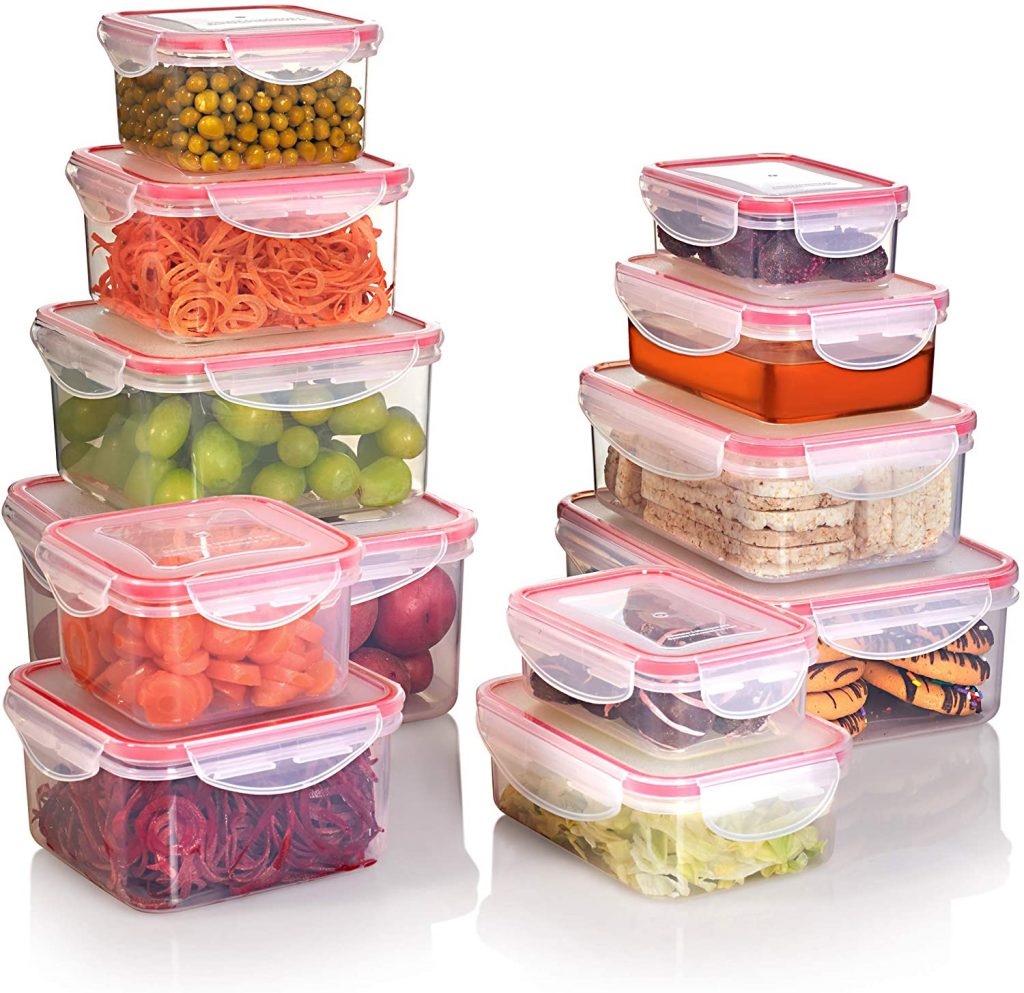 These containers are stack easily. Plastic material makes them light and stronger. They are perfect for taking on the go for outdoor events with airtight lids.
3. Glass Food Container with Color Lids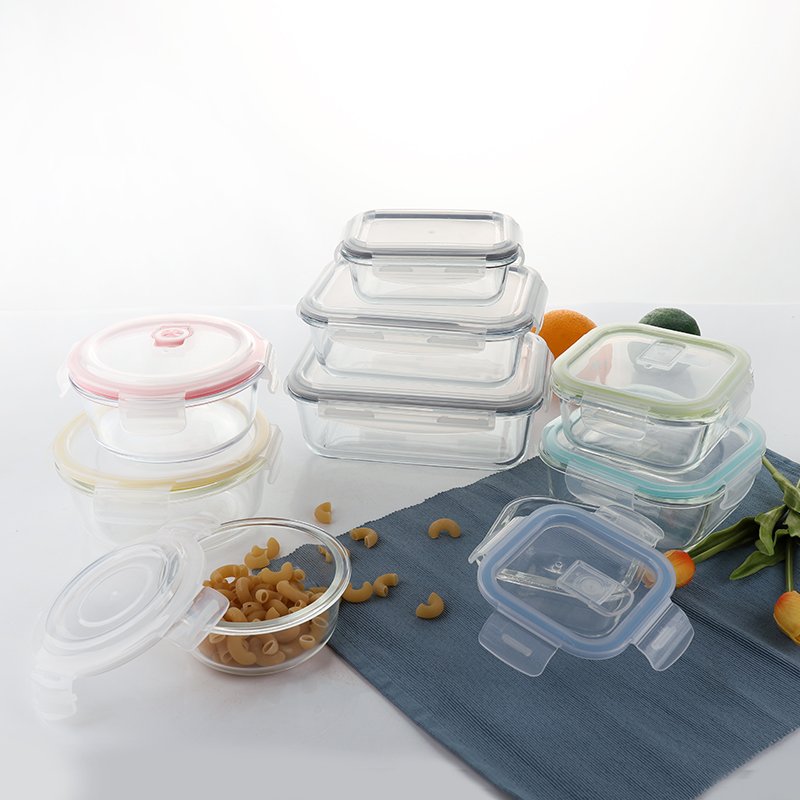 Glass material food container with 13% borosilicate to make sure they can be used in oven and microwave and you can even reheat the food immediately when you take out from freezer. Different sizes and shapes allow you to assort many kinds of food such as meat, fruits and snacks at the same time.