For the new ceramic tableware must be cleaned and disinfected before use, which is safer and more secure.
Hereby, we would like to share the good ways to maintain your elegant ceramic dinner sets.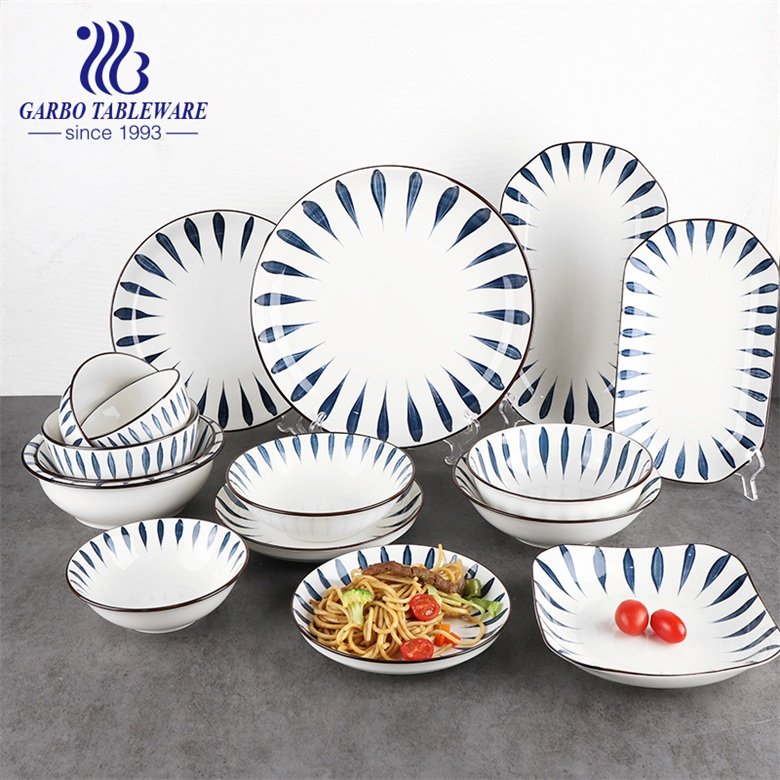 1.Cook the ceramic tableware in Boiling water to prolong the usage life of tableware
You are supposed to put the new -purchasing ceramic tableware in boiling water with salt and cook it for a few minutes. The ceramic tableware will be more durable and not be easily broken during usage.
2. Vinegar water immersion-soak disinfection for the ceramic dinner set
You can soak the ceramic tableware in water containing 4% vinegar( adding vinegar to ten times the amount of clear water) for 2-3 hours. After soaking, cook the ceramic tableware in boiling water for a few minutes. It can effectively remove most of the toxic substances of ceramic tableware, dissolve the heavy metals in the tableware, and reduce the hidden dangers of ceramic tableware to human health.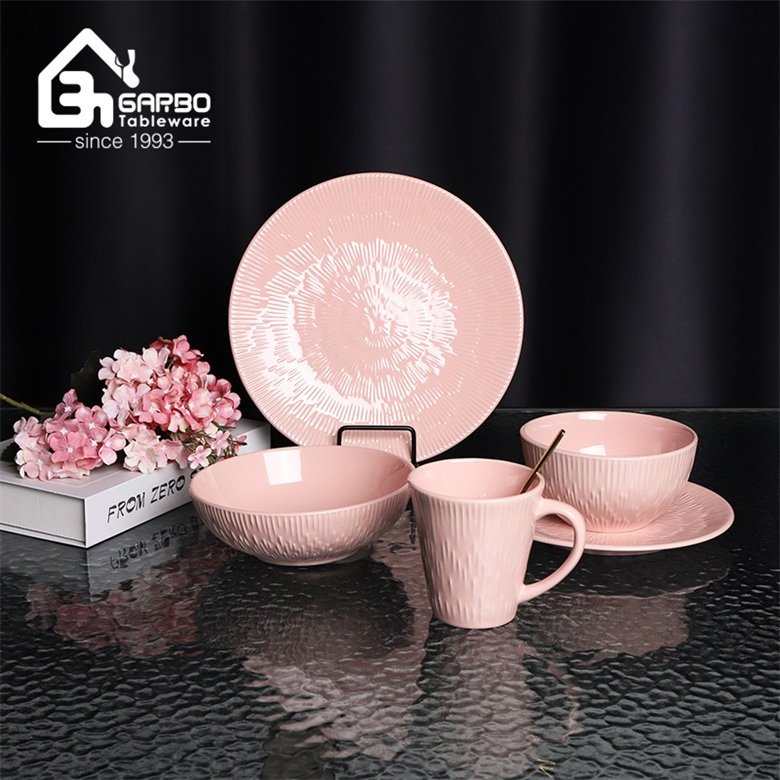 3. Handle with care
The ceramic table dinner set is fragile for the raw material.
When using ceramic tableware, you must pay more attention to it and handle it with care, so that the ceramic tableware can be used for a longer time.
4 Avoid rapid temperature changes for the ceramic tableware.
When using ceramic dinnerware, it is necessary to avoid sudden exposure to high temperatures and sudden low temperatures in a short time, which will cause rapid temperature changes and it will easily crack the ceramic tableware.
You are not supposed to put the heated plates and bowls directly into the cold water or directly into the refrigerator.
The temperature difference is too large, and the porcelain of the ceramic tableware will be damaged or even cracked.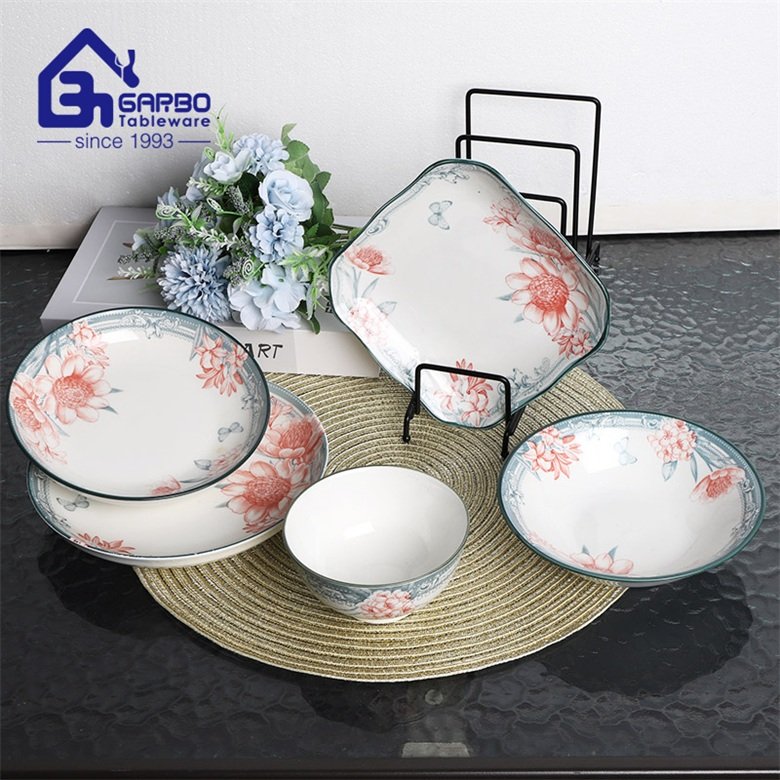 5. Understand clearly the conditions of use
The conditions for the use of ceramic tableware are different. You should pay more attention to the raw material and post-processing of the ceramic tableware and it will help you know more knowledge for maintenance. For example, the ceramic tableware dinner set with the printing decals or hand painting on the surface is supposed to be washed by hand, not the dishwasher. For porcelain with gold decoration, it is best to avoid washing it in a dishwasher to prevent damage to the decoration. Normally, ceramic tableware is microwave-safe and oven safe. However, the ceramic dinner set with a wooden handle or metal accessories can't be put in the microwave and oven.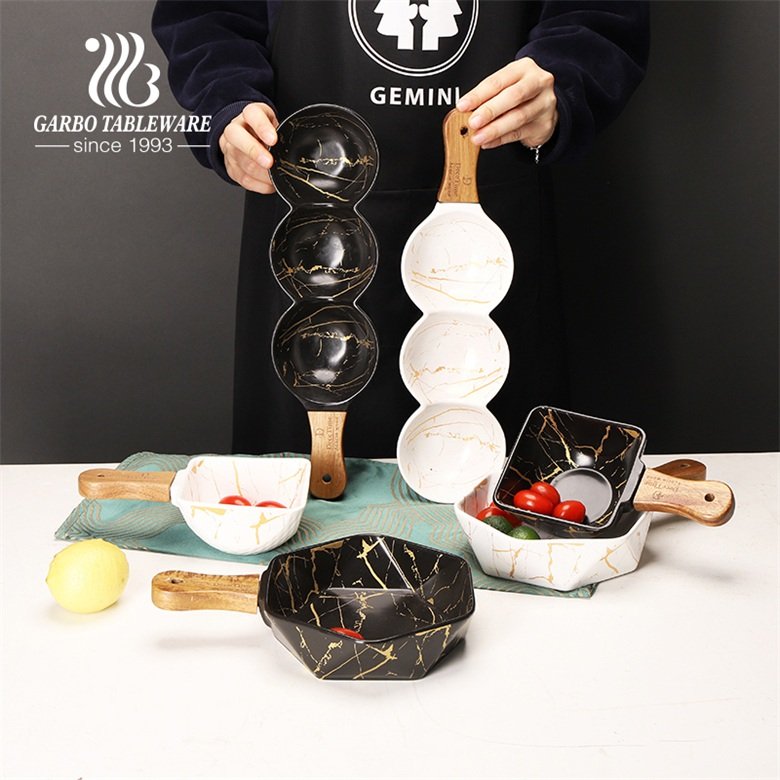 Thus, read the Product Manual and Maintain Guide carefully and understand the usage condition well, which can help you avoid making trouble. Please don't be lazy and use the tableware without reading the product manual.