As we known, in western countries, stainless steel flatware are their table tools and they can see flatware in restaurant, hotel , home and any occations. For most of flatware, they are silverware, with simple shape, clean and elegant style, so similar. Maybe your flatware is not the first choice when customers picking all similar flatware as these flatware are so similar.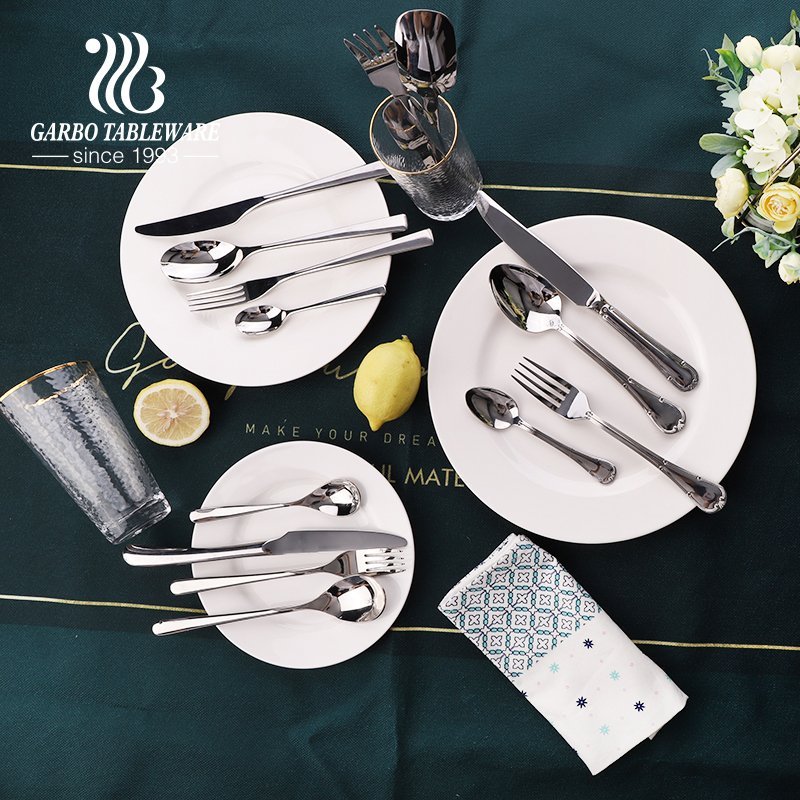 So colorful and creative flatware probably can make a deeper impression on customers. Sometimes putting some good ideas on the flatware will bring you a big surprise. There are three methods supporting you to customize some creative and fancy flatware.
Customize your brand or logo
First of all, engraving your logo on the flatware is a important and necessary thing. You need to let your customers remember and find your company. If customers think your products are very nice and impressive, they will get back to you and the logo is very key. About customizing logo, there are two normal methods, laser and engraving.
Logo laser is a simple way and widely used by many wholesalers. It can past dishwasher test, does not fade.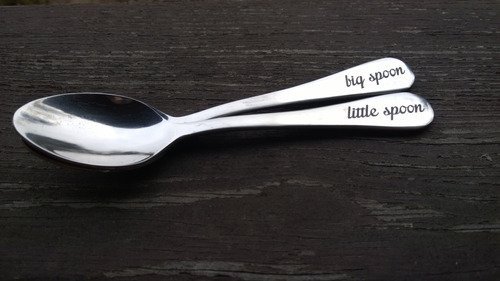 Another way is engraving logo. We usually engraved logo on the back of handle, which is clear and impressive. Many buyers would like to customize their logo in this way.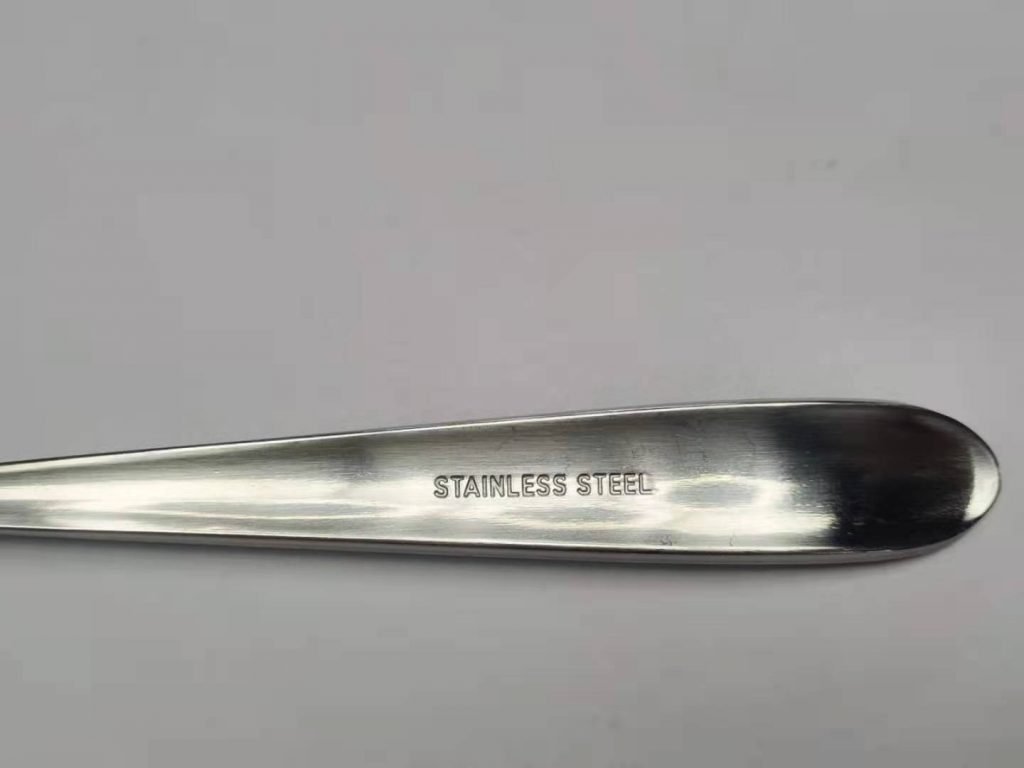 Customize different colors
Next, making flatware colorful is the most conspicuous and impressive way.
The first craft to do colors is heat treatment, including golden and PVD. If you want to do gold color, we will use golden this craft to finish it. Golden is not eco-friendly.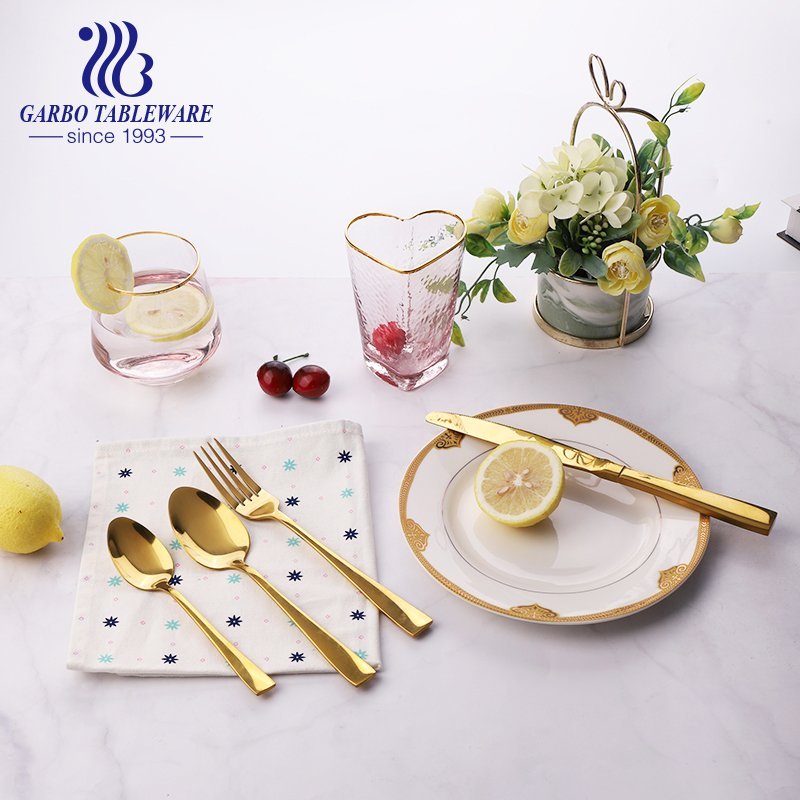 So you can choose PVD craft, it not only can do many colors, but also is eco-friendly and healthy. Its price maybe a little high. But it's okay. The healthy product is the most important thing.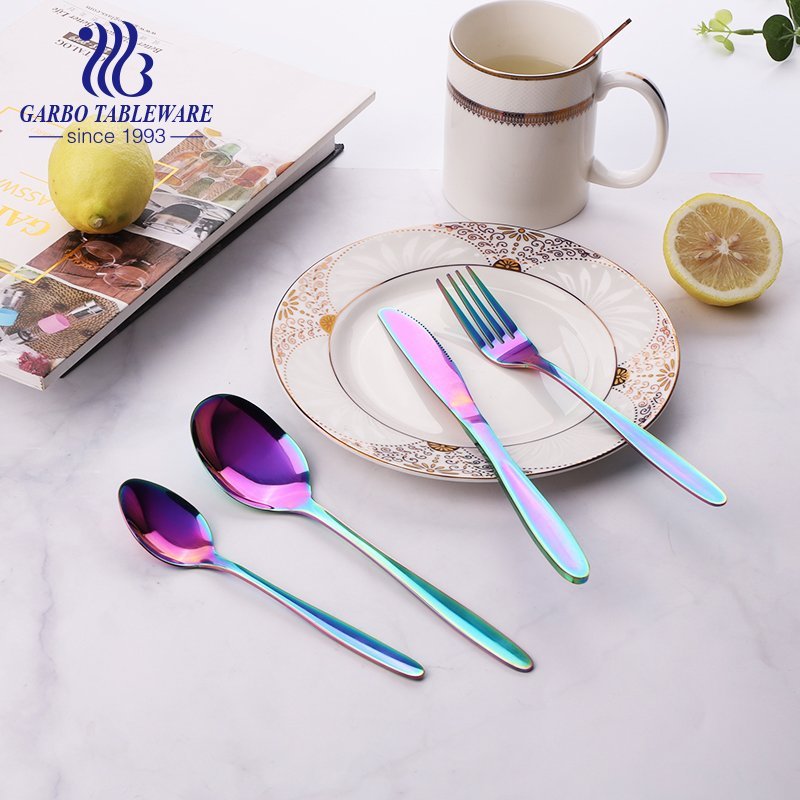 Customize different handles
What's more, you can put any ideals and creations on the handle.
First, you can do some fancy decorative patterns on the handle, like flowers patterns.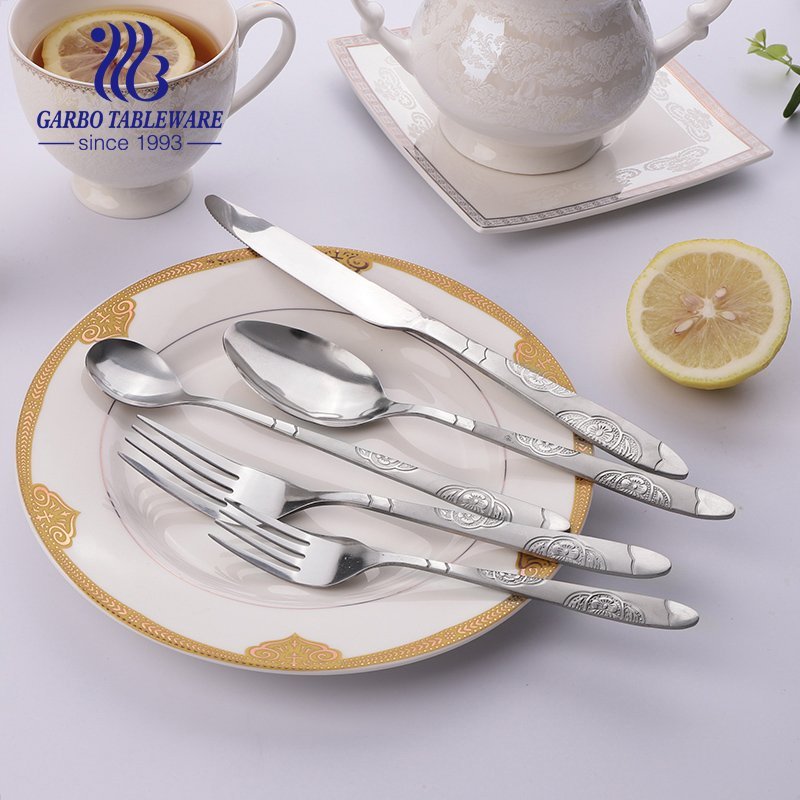 Next, you can do PP or PS handle. Like the bamboo design PS handle, it looks very like bamboo shape, which is not only very creative, but also save many costs, cheaper than that of metal flatware.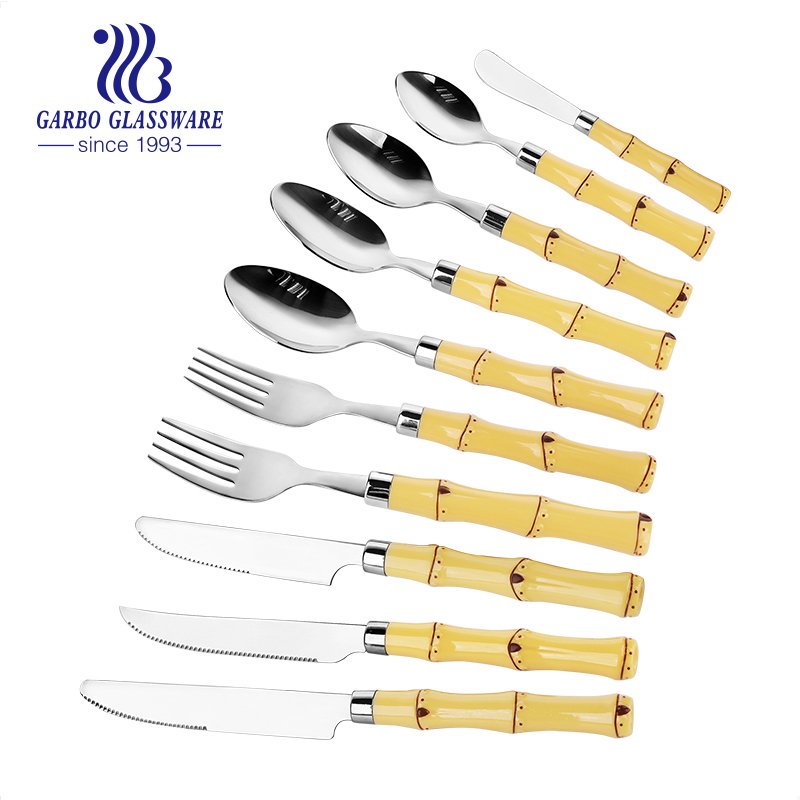 Lastly, customized ceramic handle is also a very nice idea. You can do your own designs on the ceramic handle, which is another style, more modern.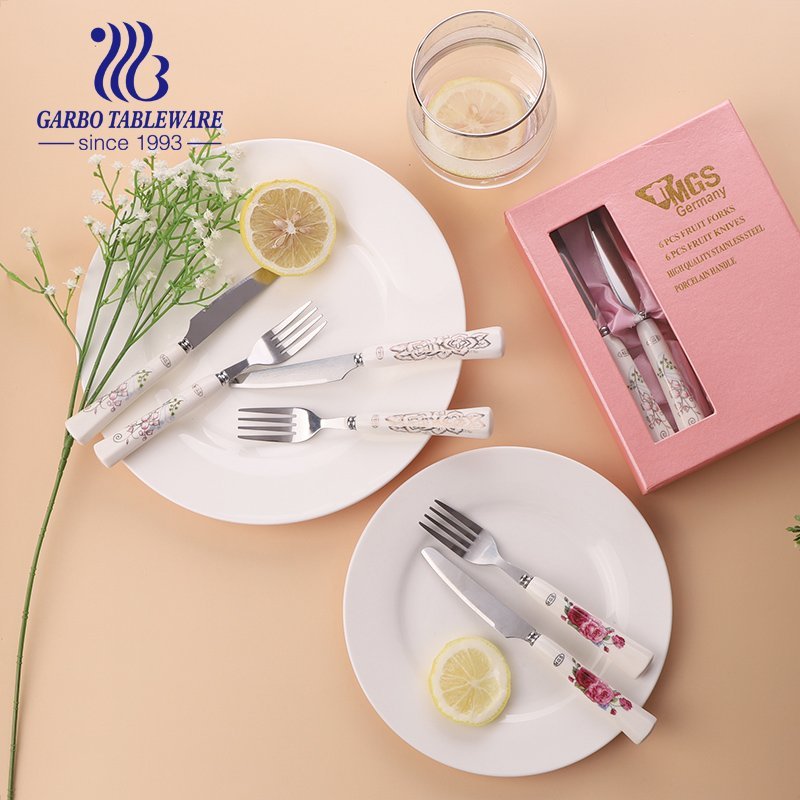 Above three methods, did you learn them? If you have any questions or thoughts, you can contact us directly and we are very glad to help you solve your questions. Any inquires on flatware, also no hesitate to contact us!