The arrival of online Canton Fair in April. All kinds of different and real live show attract a lot of customers. Brings many inquiries also. Brings big sale volume for many industries.
Garbo receive many inquiries and orders of glassware, ceramic, cutlery and kitchen tool. Especially for cutlery, client ask every day. We have sorted out these flatware. Will share with you next.
Stainless steel cutlery with ceramic handle
You can check below items. With marble design on the ceramic handle. Enhance the luxury of cutlery. 410 stainless steel material with mirror polish. Very high quality. Suitable for European and American market. We offer two designs of marble. One is classic, the other one is new. Hot selling recently.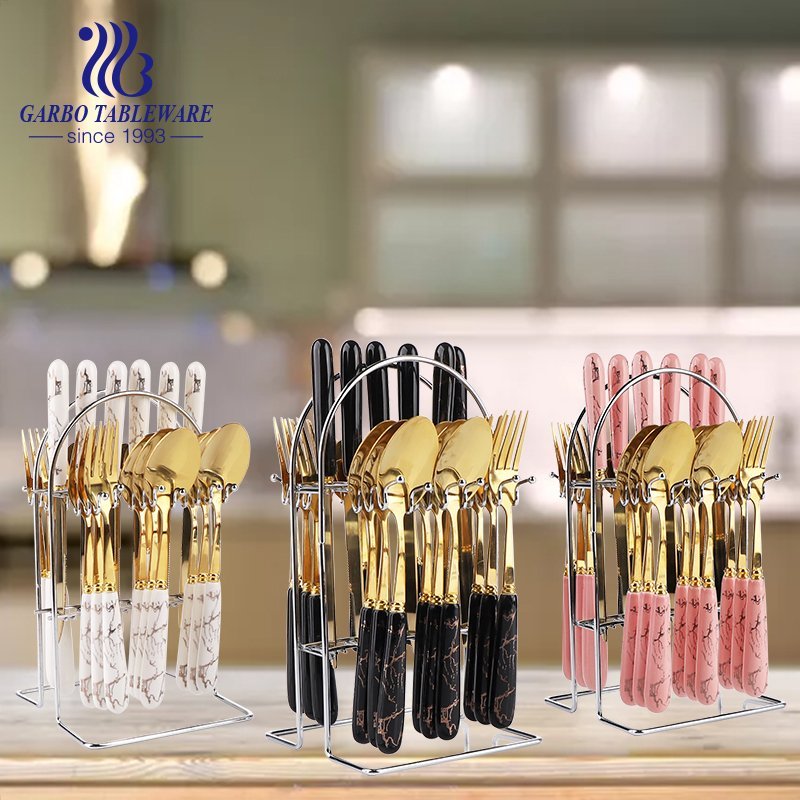 For the color of ceramic handle, there are pink, white and black for reference. Also can make different color to decorate. OEM color is acceptable. You can choose any color you like to custom the your favorite handle.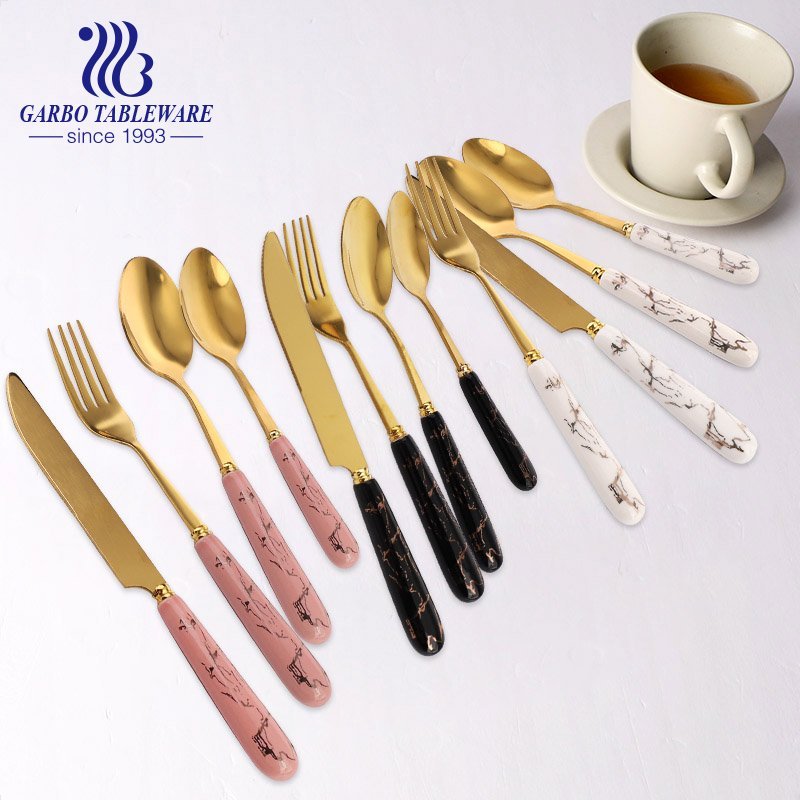 Stainless steel cutlery with plastic handle
The below cutlery is 430 material with high quality mirror polish. Super high quality. There is special on the handle. You will find that up and bottom part of handle is plastic material. The middle part of handle is stainless steel. We call this is ABS handle. Some one may worry about the plastic is easy to drop down. We are confident to say that it won't easily happen. It is durable. Still sticky after washing many times. Can be long time use.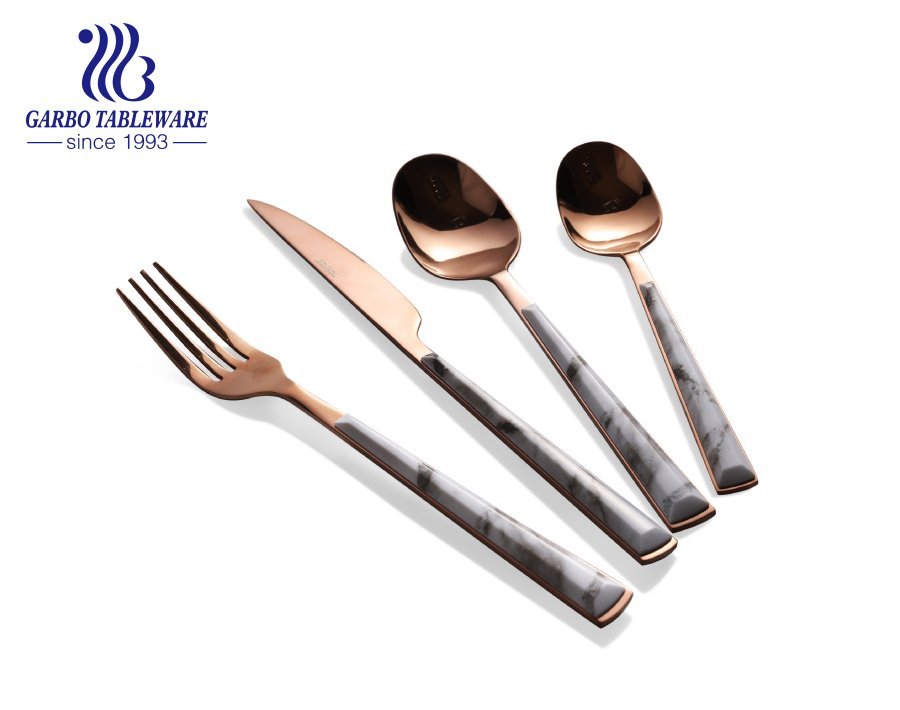 This flatware is with plastic handle also. But it is different with above cutlery. You can see the handle. There is no stainless steel in the middle of handle. All around are plastic material. These two cutlery look like bamboo. It is unique design. Make the flatware more outstanding. Have solid color and transparent. The transparent like crystal. But the price is competitive. Promotion project and online store can choose these type of cutlery. Good looking and cheap. Customer will like them so much.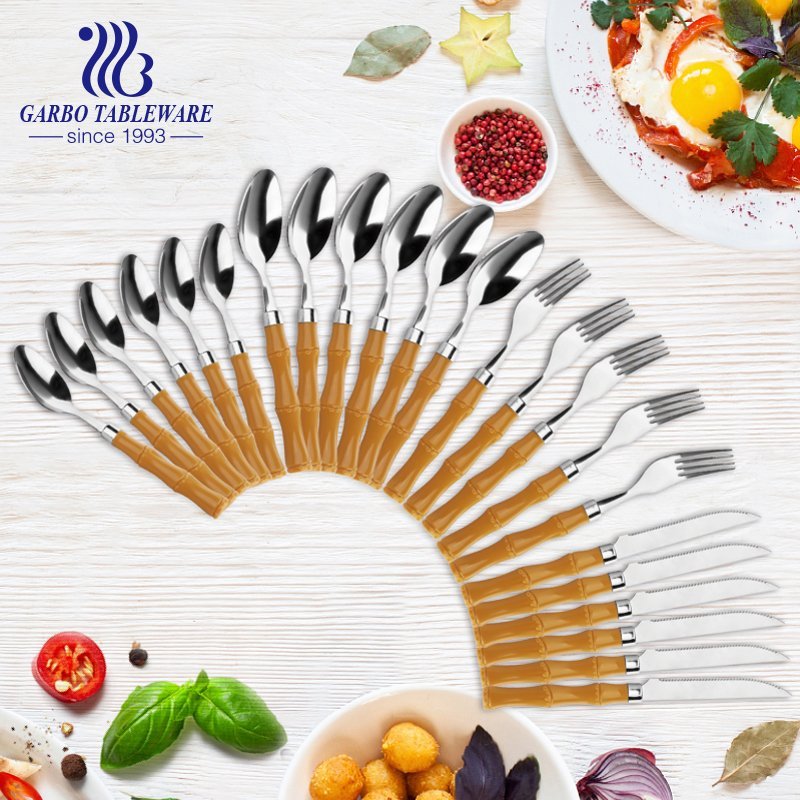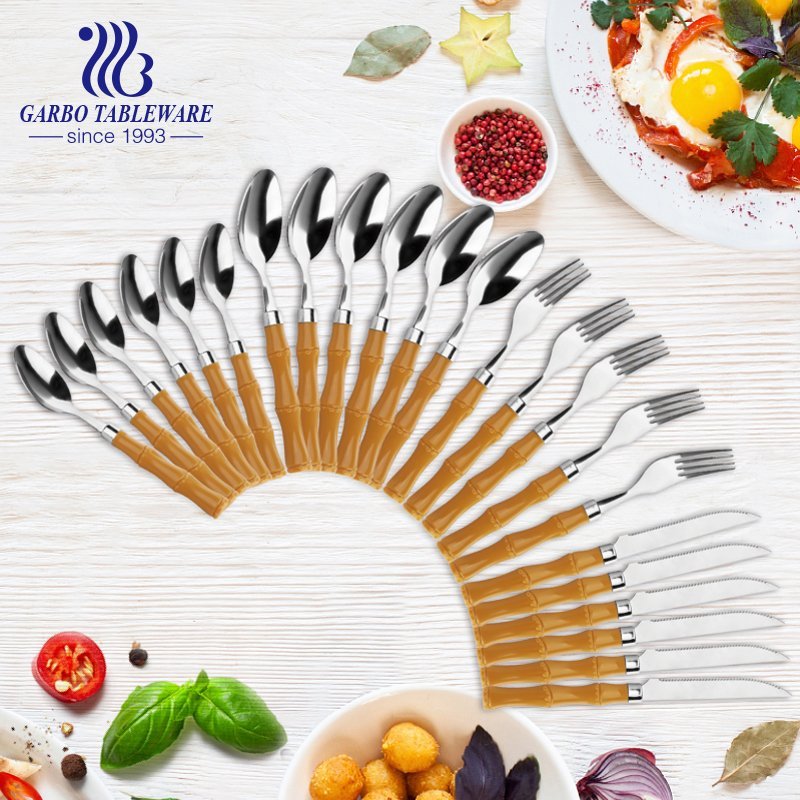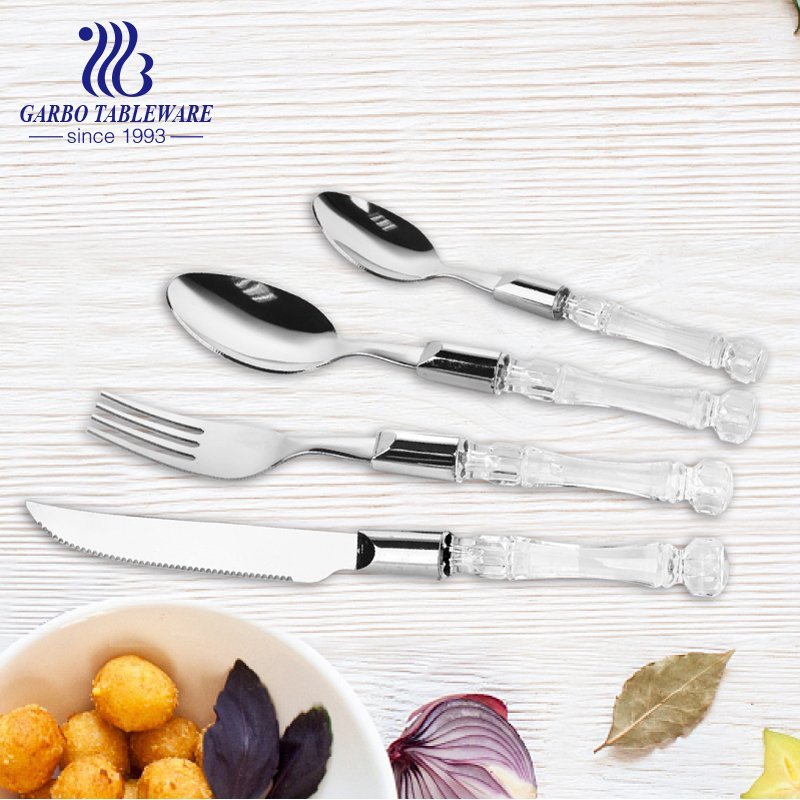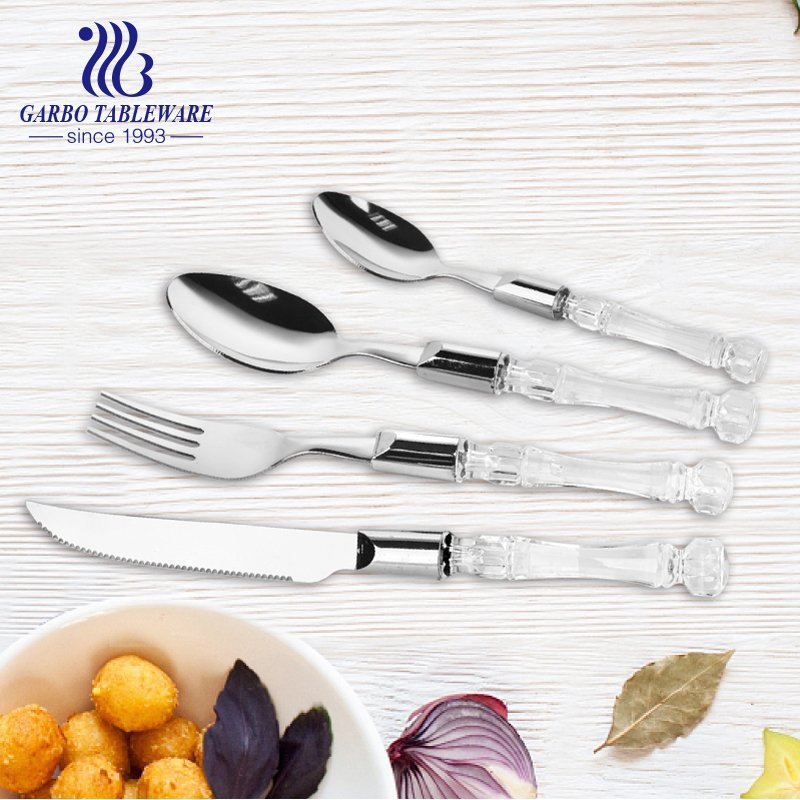 Stainless steel cutlery with stainless steel handle
High quality mirror polish with 420 material. Customer may be confused between mirror polish and high quality mirror polish. To be clear, high quality mirror polish is best. You can see yourself from the stainless steel very clearly and really. The top of handle is classic. Have some special pattern. Looks more curious. The connection of the handle with spoon is the main point also. Same pattern design as the top. For these cutlery set, we offer dinner fork, dinner spoon, dinner knife and tea spoon. Suitable for all our daily use.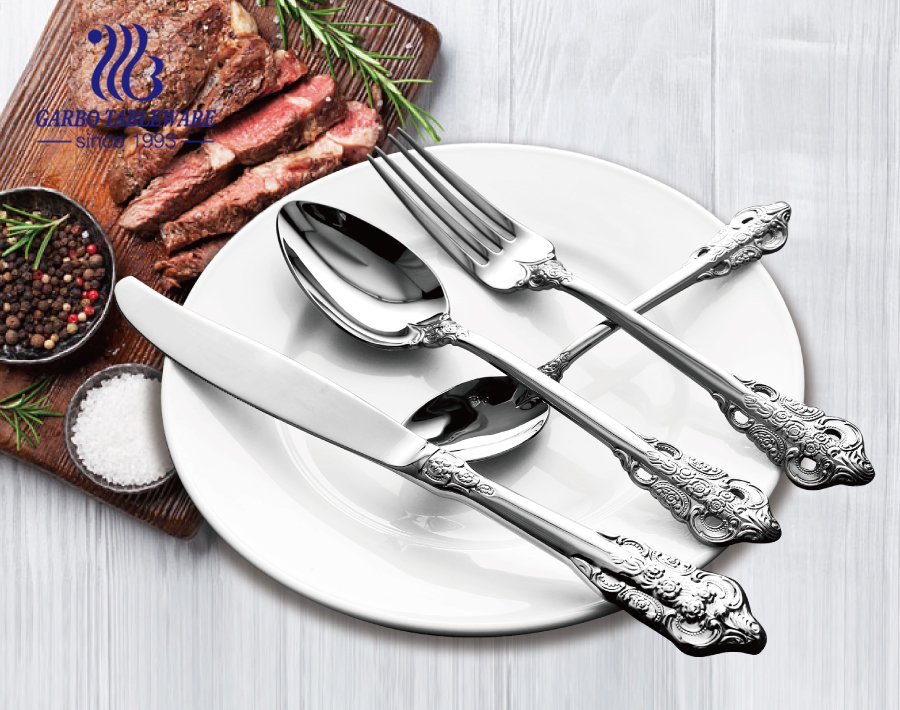 Due to the page is limited, we only show you a part of these hot selling cutlery in April. We still have many different flatware not shown. If you are interested in our items. Welcome to subscribe our website for more items and catalogue. OEM/ODM is acceptable. We make new design and item shape for our customer every week. So you can definitely find the cutlery you like in Garbo.