In the context of the coronavirus, people are becoming more and more hygienic, and hand washing is also an effective way to avoid virus infection.
Hand sanitizers and disinfectants are everywhere. In our homes, hotels, restaurants, supermarkets, and other public places, hand sanitizers, and disinfectants need to be placed for people to wash their hands. So these hand sanitizers, bathroom sets, have become very popular.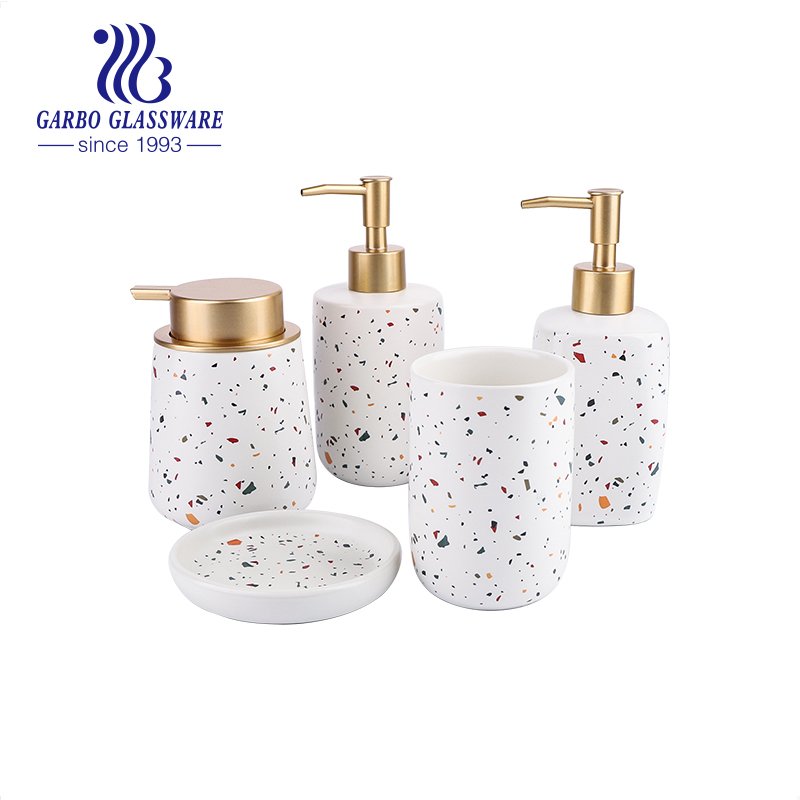 High quality porcelain bathroom set
This bathroom set is made of high-quality high-temperature ceramics, with a high-grade matte glaze on the surface, coupled with golden marble patterns, and gold or rose gold accessories, making the whole set look very high-end.
Different opption for different fuction
This bathroom series has different shapes, which can be round or square, as well as some irregular creative graphics, allowing different customers to provide different choices. There are also various colors, yellow, gray, green, black, white, all very popular colors.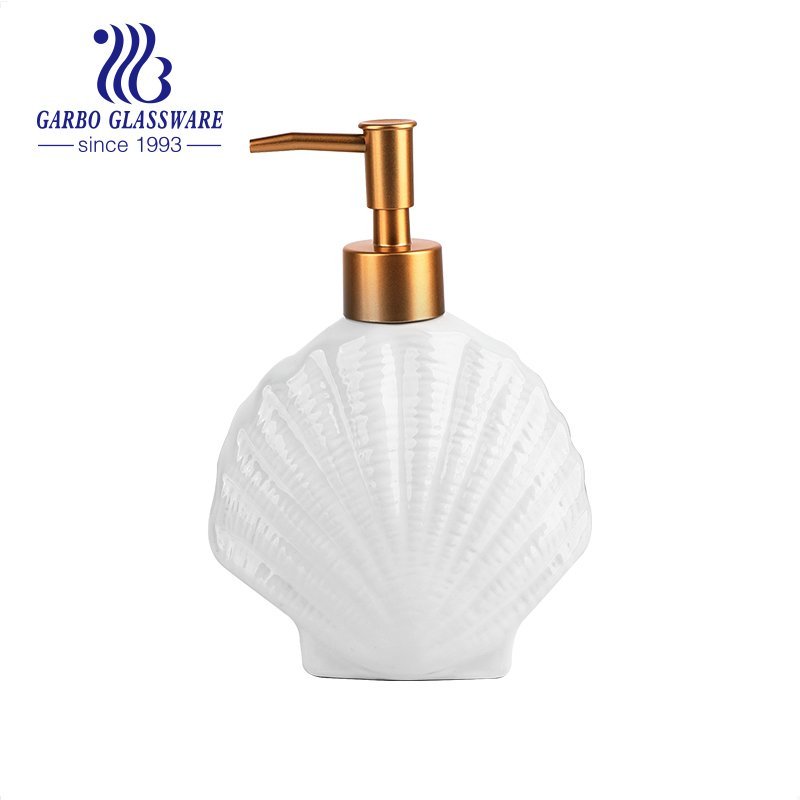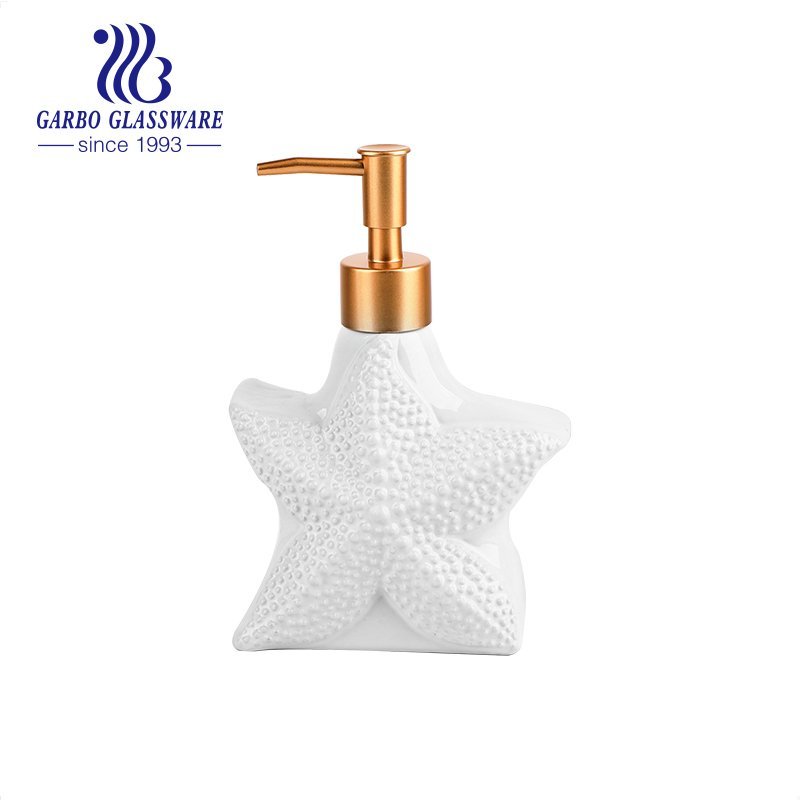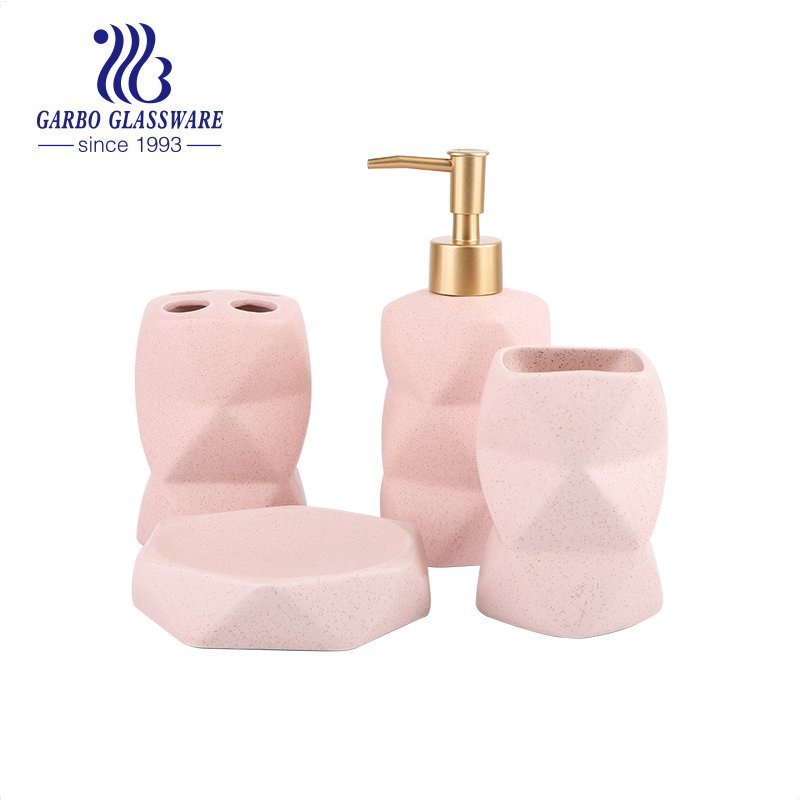 Many disign for choosing
Customers can also buy different combinations according to different needs, including water cups, toothbrushes and toothpaste cups, hand sanitizer bottles, soap dishes, and a large tray. These combinations can be made into different packaging, bulk, and color boxes. outfits, suits, etc.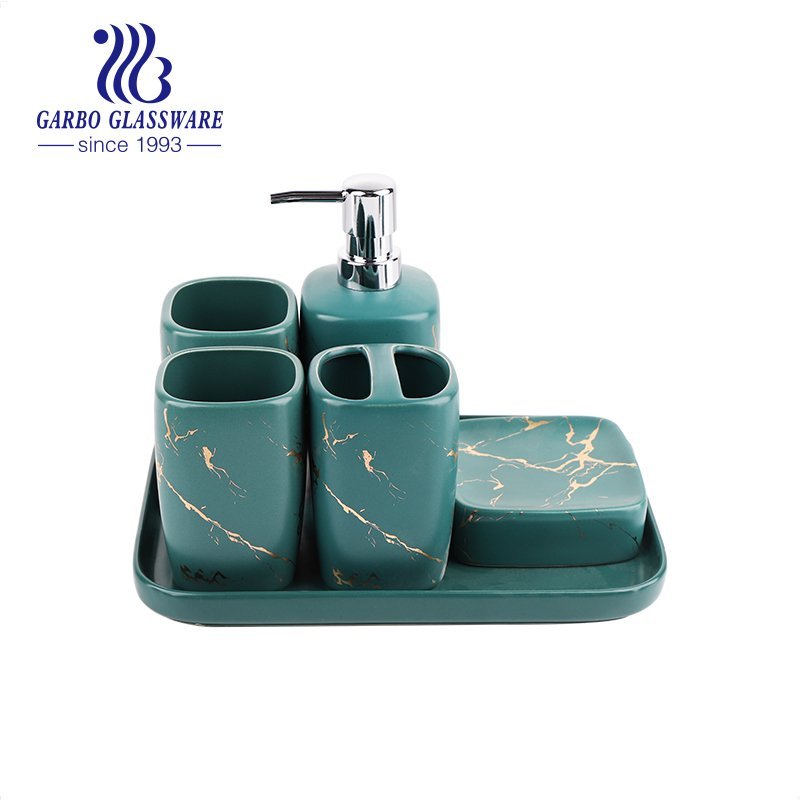 OEM design available
Customers can also customize the pattern, color, combination, packaging, etc. according to their own needs. I can customize the production according to the needs of customers, and the MOQ is very low. If you are interested, please contact us quickly.