Garbo tableware has always been committed to providing customers with the best products, the best service and the most competitive prices. Garbo is not only well received by customers in the glass industry, but also in the ceramic industry in recent years. At present, Garbo ceramic tableware has been exported to many countries around the world, received the majority of customers praise, also have received many reorders from the customers. We are constantly updating our product line and innovating to provide customers with products which are suitable for their market.
Today will show you some Garbo popular baking trays. Each series has different shapes with the same style, which are more convenient for customers to combine set by theirself to obtain better sales effect.
1.The first group is the cartoon ox style, which is suitable for buyers who like the ox. This series has different shapes of ceramic plates. Round shape, heart shape, rectangle and square shape, convenient for customers to choose their needed shape. There are also with and without handles.  With the handle will be more convenient to hold it when you are using it.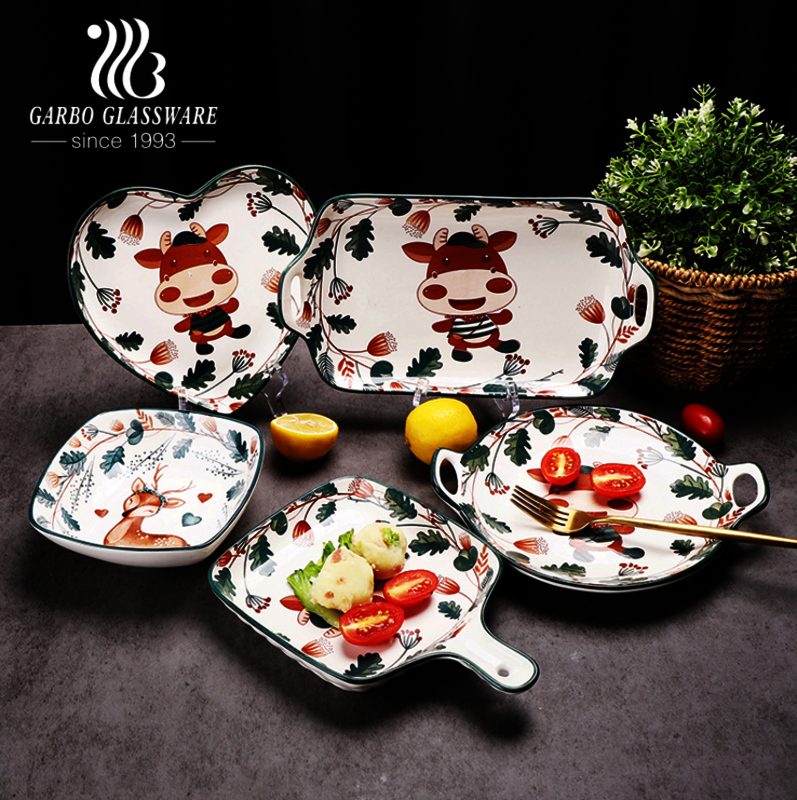 2.The second group is rabbit theme, suitable for countries that like the rabbit zodiac. There are also different shapes of plates for customers to choose or self-combine to be a set with a beautiful gift box.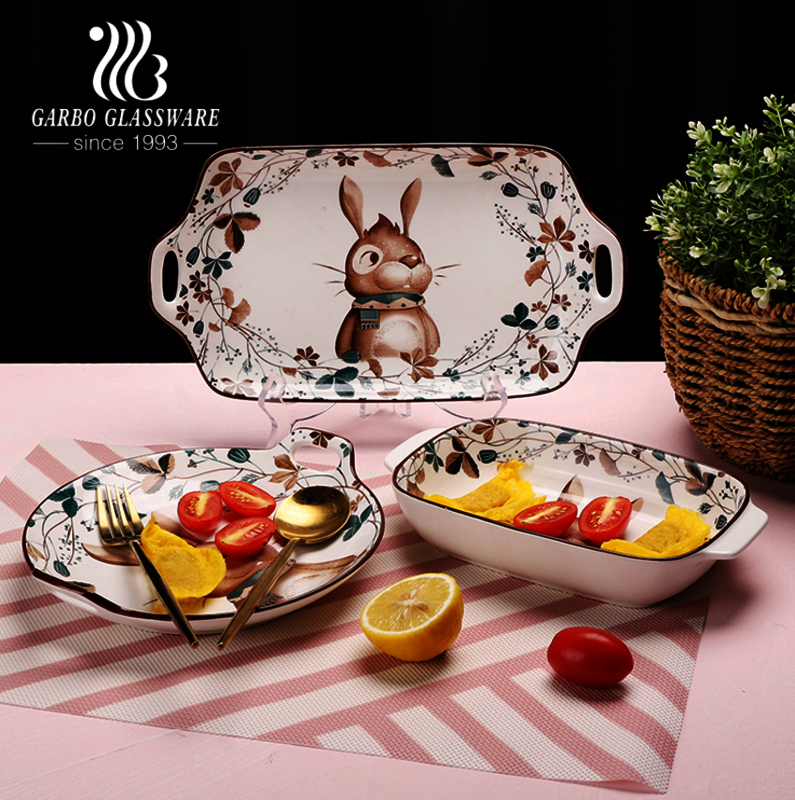 3.The third group is the popular fruit design in recent years – strawberry theme. Also, you can customize your own fruit range, such as kiwifruit, blueberry, cranberry, etc.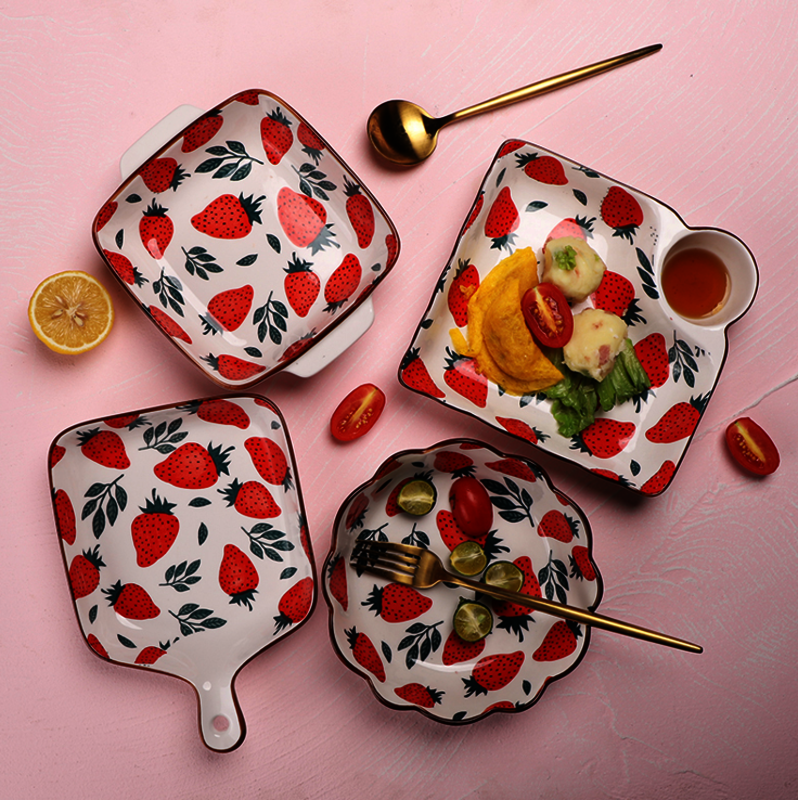 4.Next is series of British-style patterns. As the saying goes, every man has his hobbyhorse.  If you like this design but don't like this color, we can change to the color style you need with this pattern and customize for you your own design.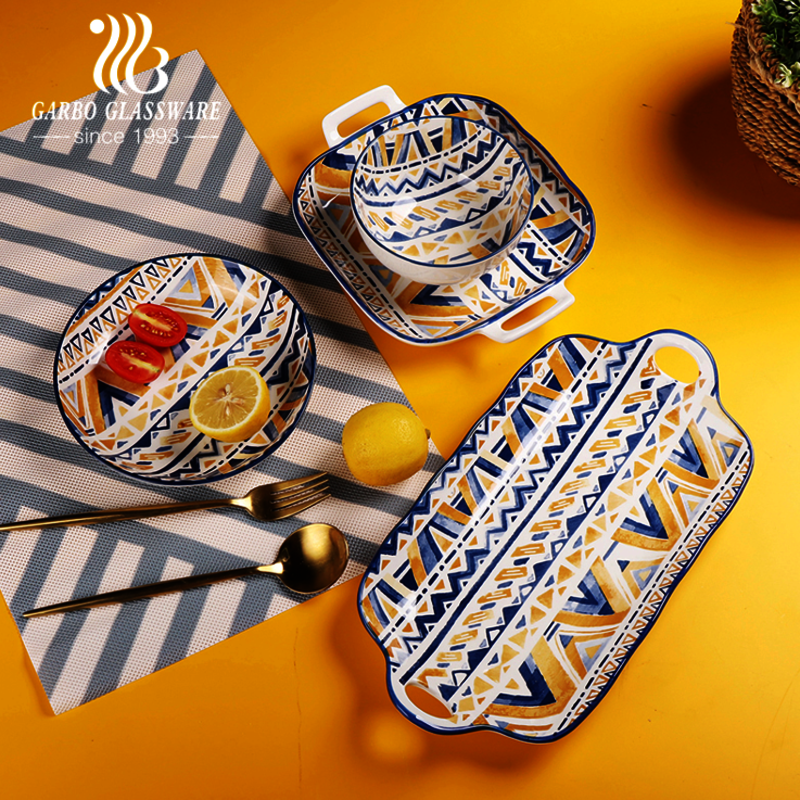 5.The final group is the Bohemian collection.  The combination of geometric patterns creates beautiful patterns.  I believe this design can also meet buyers like it.