Do you love to start your day with a cup of coffee or tea? Why not add a little humor to your morning routine with a funny 3D ceramic mug? These mugs come in a wide range of designs and styles, all featuring hilarious slogans or images that are sure to bring a smile to your face.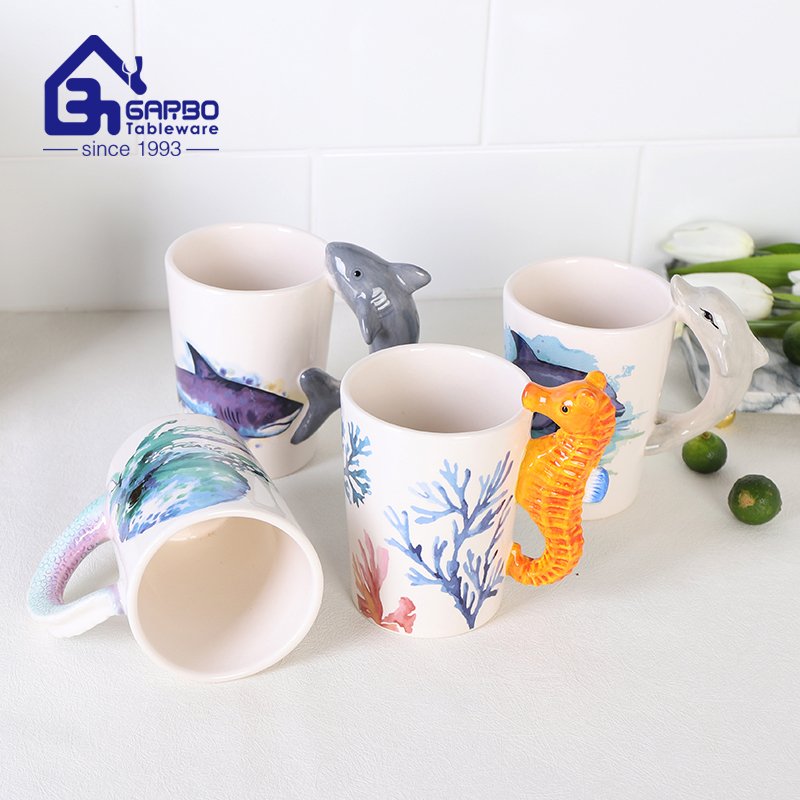 One of the benefits of using a 3D ceramic mug is that it keeps your drink hot for longer. The ceramic material holds heat better than other materials, so you can enjoy your coffee or tea at the perfect temperature for longer. Additionally, the 3D construction provides extra durability and strength, making these mugs less likely to chip or break.
But what really sets funny 3D ceramic mugs apart is their designs. You can find a mug to suit every sense of humor, whether you like puns, jokes, or witty sayings. Some of the most popular designs feature clever wordplay, such as "Espresso Yourself" or "Don't Worry, Be Latte." Others have playful images or characters, such as a cartoon cat with the caption "Cattitude" or a happy sloth with the words "Hang in There."
These mugs aren't just great for starting your day with a laugh. They're also ideal for gift-giving. If you have a friend or family member who loves a good joke, a funny 3D ceramic mug makes the perfect present. You can even find designs that are specific to certain interests or hobbies, such as mugs with images of books for book lovers or musical notes for music enthusiasts.
Another benefit of using funny 3D ceramic mugs is that they're easy to clean. Ceramic material is non-porous, which means that it doesn't absorb flavors or odors from your drink, so your mug will always taste fresh and clean. Additionally, most 3D ceramic mugs are dishwasher safe, making them easy to clean and maintain.
When choosing a funny 3D ceramic mug, there are a few things to keep in mind. First, make sure the mug is the right size for your needs. Some mugs are larger or smaller than others, so choose one that can hold the amount of liquid you like to drink.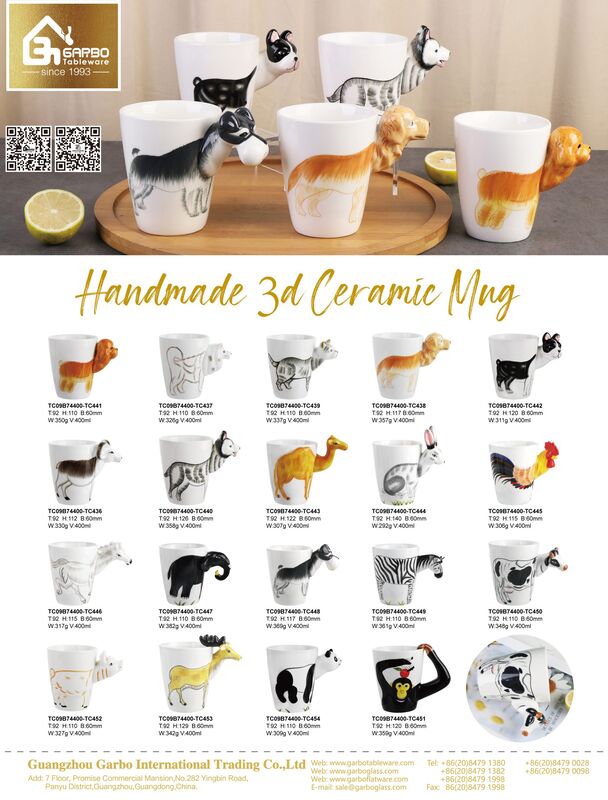 In short, 3D ceramic mug is very popular in the market and if you are interested in it, you can contact us because we have various designs 3Dmugs for your choice.And we also accept custom mold design ceramic mug for clients.