If you are looking for daily glassware like wine glass, cups, bottle or ceramic tableware like plates and bowls, you may find us Garbo from google or other websites. Then you will find Garbo provides a lots of products which are suitable for your home life. Yes, Garbo as a professional tableware supplier from China, is developing all the time to serve our customers better and better. Here I would like to share with you top 10 hot products from Garbo from 2021.
Top 1 Wheat straw dinnerware set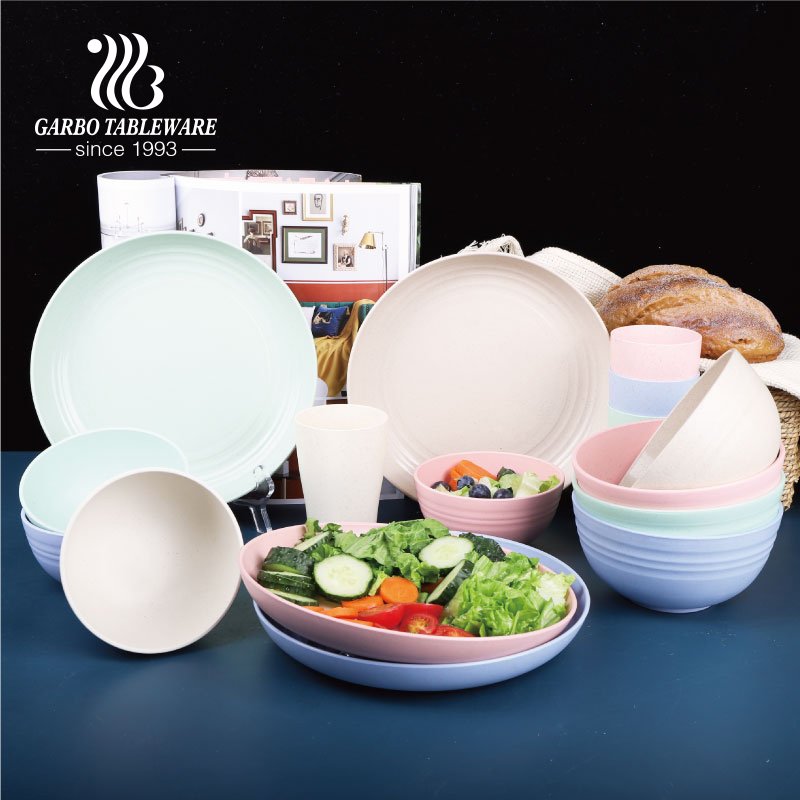 Details
1 Safe material: natural plastic wheat straw material, health and food grade.
2 Affordable price: We launched this wheat dinner set since 2020 and receive many repeats orders. Most orders are from supermarket because customers' feedback that the price are workable for many level of markets, especially when the dinnerware are packed into single pieces.
3 Unbreakable and light: They are not same as porcelain, can be keep for long time and will not be break when drop from the table. The weight is very light so that they also suitable for outdoor events.
4 Various colors: normally Garbo offer them with blue, purple, green and pink. But we welcome any customized colors if need. Some famous brand will need their own colors. So it will not be a problem when your order quantity can meet our request.
Top 2 Blue melamine serving plates set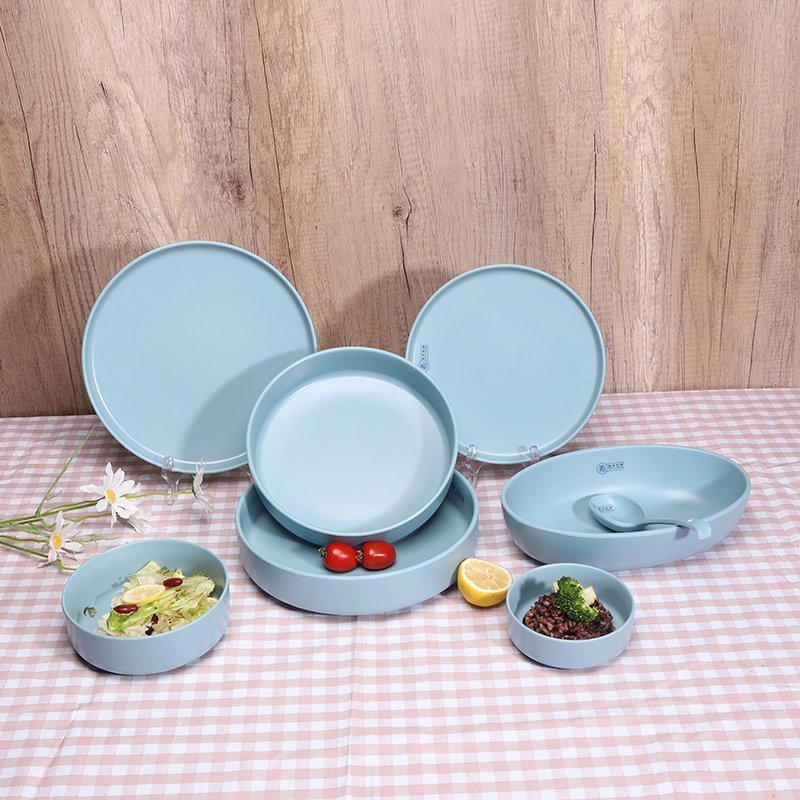 Details
1 Quality standard: All our melamine plates are of A-grade quality, suitable for supermarkets, gift shops, online shops, or other homeware departments.
2 Shape & size: There are plenty of shapes including round, square, oval, and irregular shapes with sizes from 4.5 inches, 6 inches to 9 inches.
3 Usages: Such melamine plates can be served as a dinner plate or side plate or platters for any foods you like. They are perfect for daily life and also can be a great gift with simple but stylish designs.
Top 3 Marbling ceramic dinnerware for home table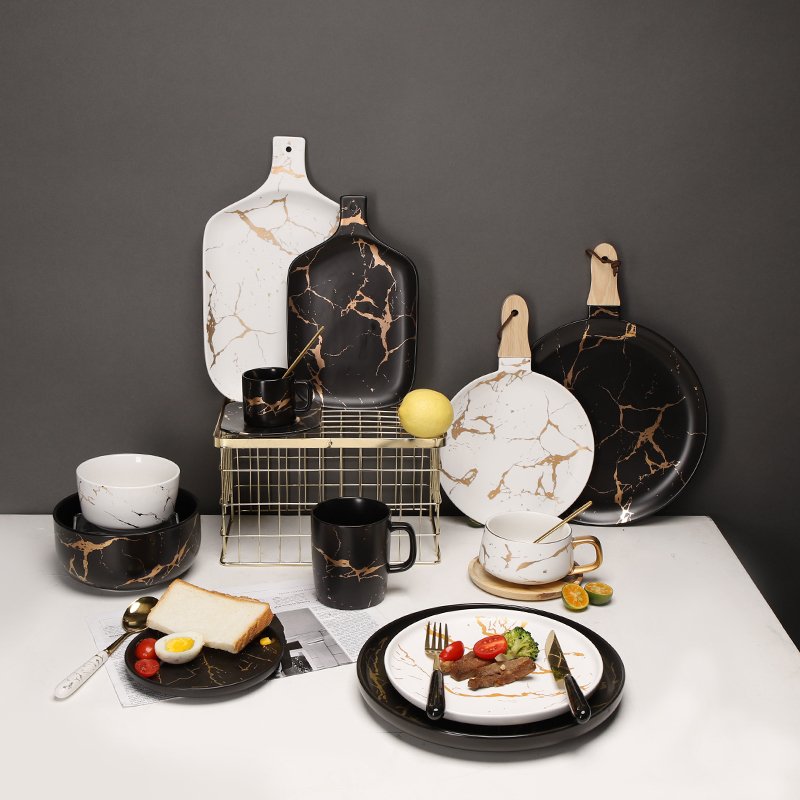 Details
Stylish Design: They are fashion to with marbling design in white and black colors. We Garbo always offer the newest products for our customers. In fact, the marbling is hot in all tableware ranges. So we have them not only for ceramic, but also glassware, opal dinnerware and flatware.
Multi-functional: This collection with different sizes and shapes, includes plates, bowls, cup and saucer, bakeware. Buy one collection to meet all your needs for your home table and kitchen at all occasions, such as party, wedding, BBQ.
Dishwasher safe: The whole products are dishwasher safe, to save your time.
Top 4 Strawberry baking and serving dish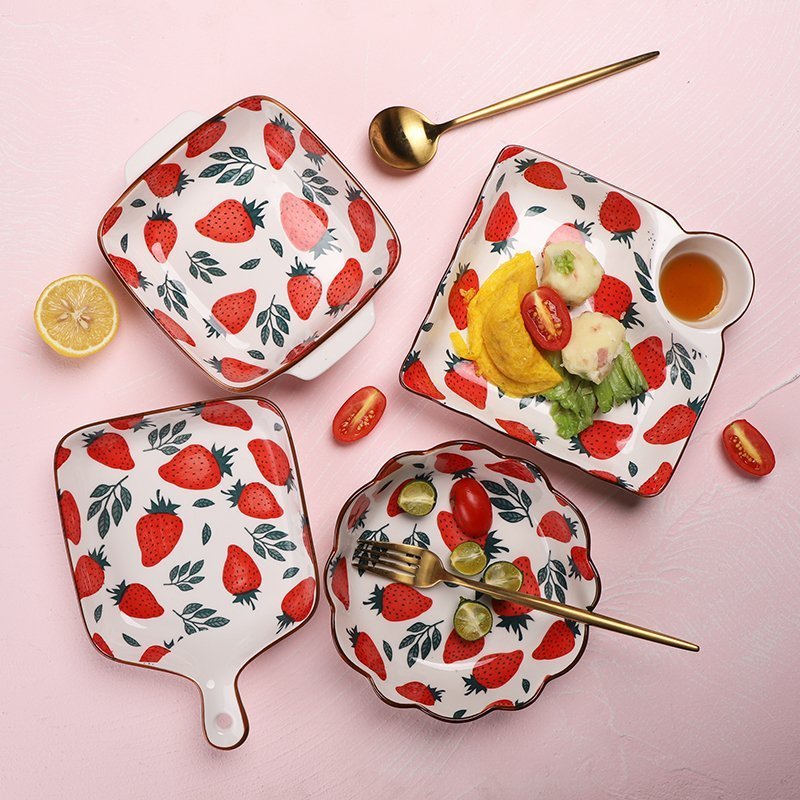 Details
Durable porcelain: Food safe porcelain material which allow such bakeware can be used in oven, microwave and dishwasher. The strawberries are hand paint and under glazed so the colors will be fade out.
DIY designs: Besides the strawberry design, we also have lots of other classical or modern designs for your choice. And most important, we accept any DIY designs from you. It is great to make gifts for Mothers' day or any other seasonal gifts.
Mini sizes: We have these baking dish in mini sizes. They can be used for baking but also for serving dish.
Top 5 Colorful stoneware coffee mug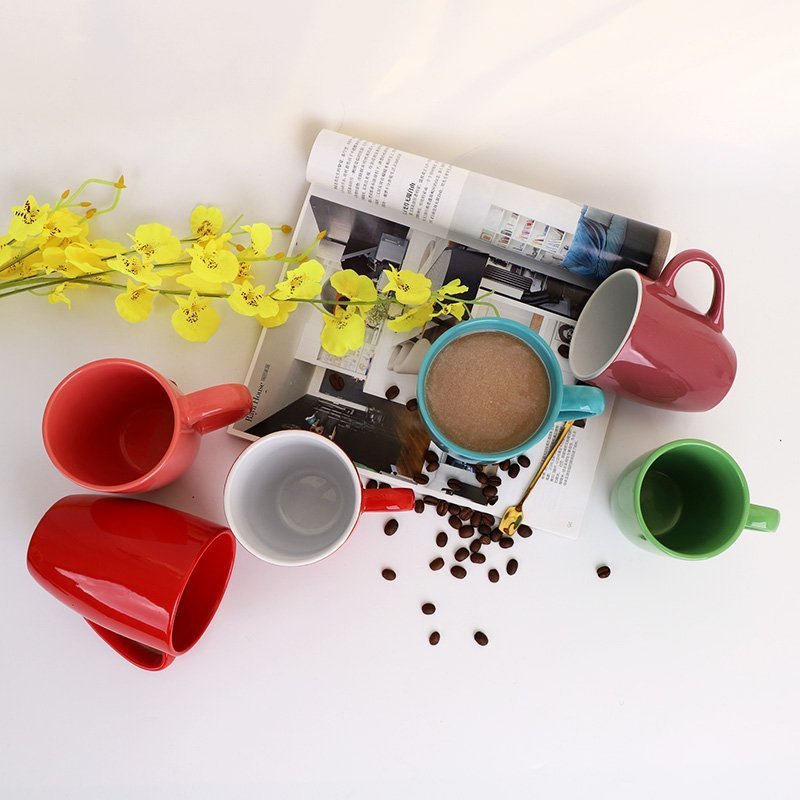 Perfect size: Our stoneware coffee mugs range from 12oz to 18oz. It is perfect for any hot drinks like coffee, milk, cappuccino, latte, etc.
Classical shapes: the jumbo mug shapes are classical and simple from the very beginning when people use stoneware coffee mug. The handle is very comfortable to hold, good to use for breakfast, office and restaurants.
Long lasting: They are made by durable stoneware and can be used for a long time. Remember to clean and dry them after used.
If you are interested in Garbo products and want to find more, please follow up us by Facebook-Garbo tableware, Linkedin-Garbo tableware, and our website.
We always take care of your health and your life.
Better Garbo, Better You.