Today we will introduce a stainless steel spoon product newly launched by our company. This product has a very high-end tableware, which is more suitable for some Middle East and African markets, as well as some European markets.
Now let's take a look at the high-definition picture and product size of this product. We have marked the product size information very carefully. There are three series in total. The size of each stainless steel spoon is the same. The difference lies in the ceramic handle. The color is different from the height of the ceramic cup.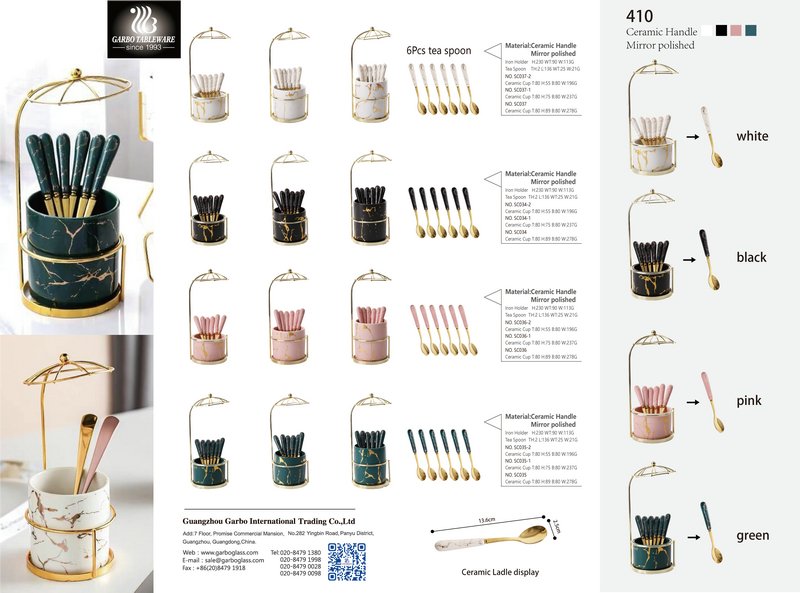 The commonly used material for this product is 410 stainless steel, using mirror polish technology, the overall look is high-end, and can be used at weddings, restaurants or home. For the stainless steel part, we use the electroplating process to make the overall color golden and even more suitable for Middle Eastern countries. The pattern of ceramics is also ulterior, and golden patterns are added to look like marble.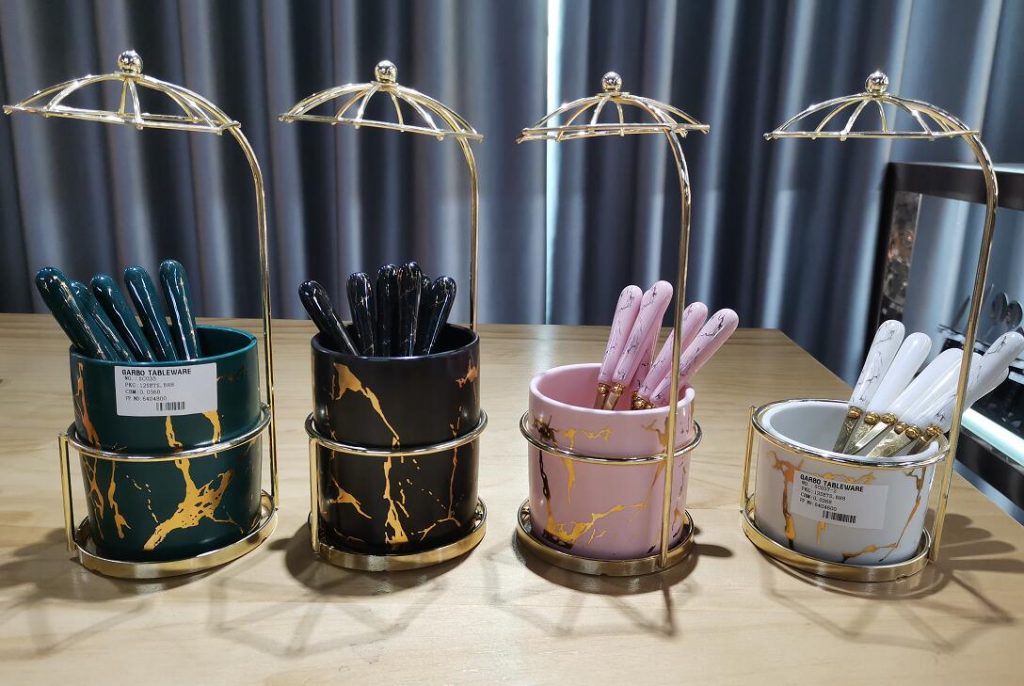 In order to meet to more people needs , we make them in different colors.
Pink: The pink ceramic part is very suitable for girls to use, and it is also very suitable for wedding scenes, with a romantic atmosphere.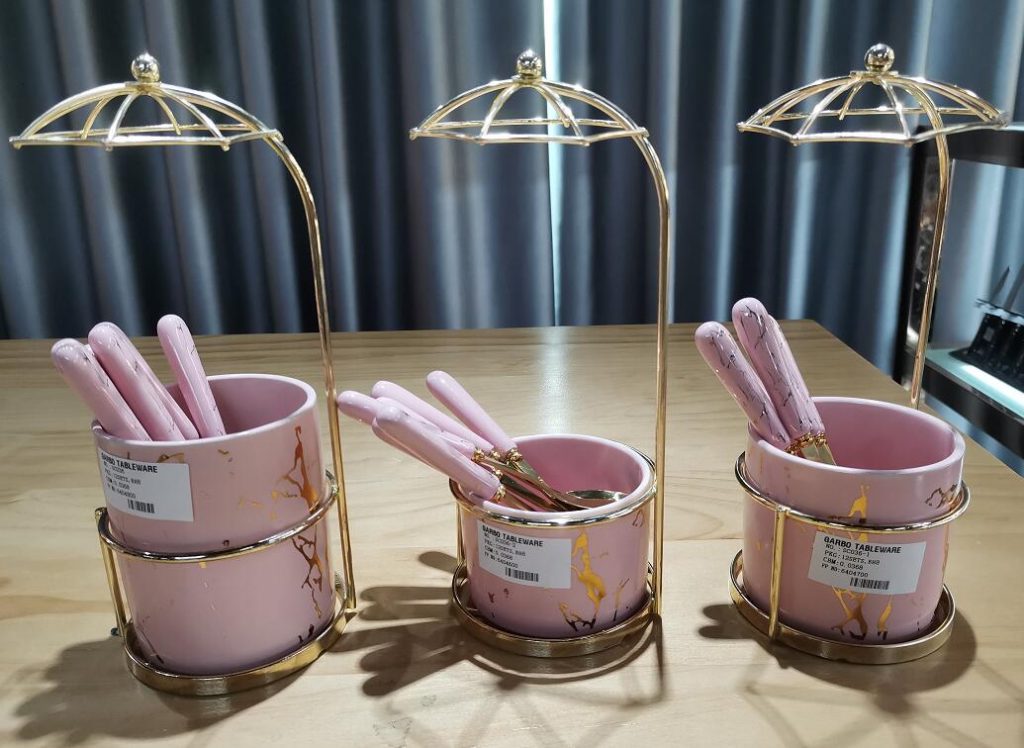 Dark green: It is also a color that Middle Eastern countries like very much. It is more elegant and generous. It is very suitable for everyone to use in restaurants.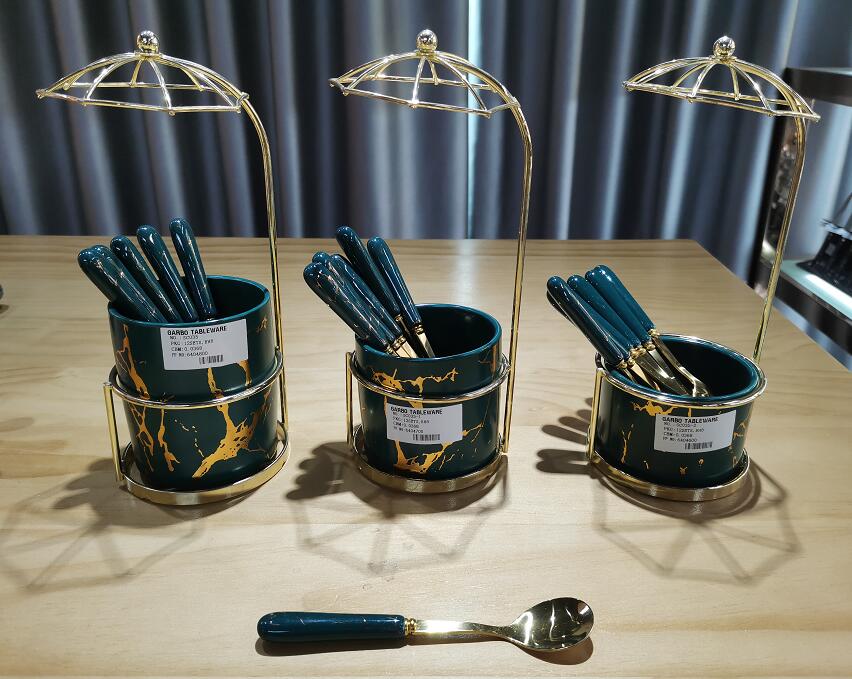 Black: A relatively calm color, not too bright, and noble style. It is safest to choose this color for people with choice difficulties.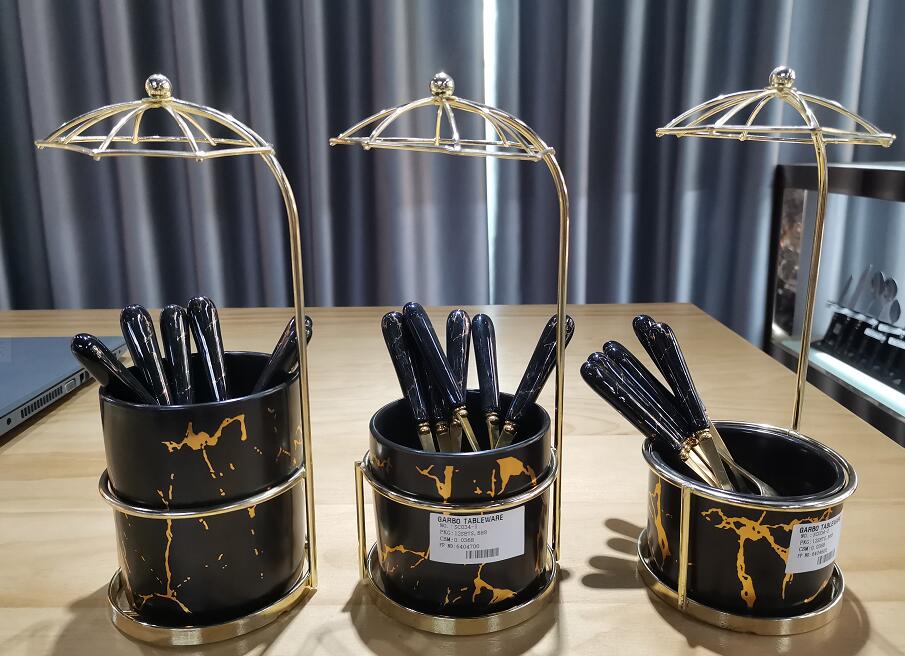 The above is the good recommendation that this article wants to promote to everyone. If you like it, everyone will like it, and will continue to recommend other good products.