Garbo as a professional supplier of daily dinnerware, it not only offer glassware, ceramic, cutlery but also plastic. In recents years, people are paying more attention on raw material whether it is harmful or not to human. Therefore, Garbo keeps searching more new and health material for our customers from all over the world. Now, we will like to share our new plastic material, named wheat straw plastic. In fact, it is made of 50% plastic and 50% natural wheat straw fiber. But it is eco-friendly, food safe and BPA free and can be a good option as daily tableware.

As you may know, all the daily home kitcheware can be made of wheat straw plastic inculde wheat straw plates&bowls, wheat straw mug, wheat straw cutlery, wheat straw sectional plates. The top selling wheat straw products are as below: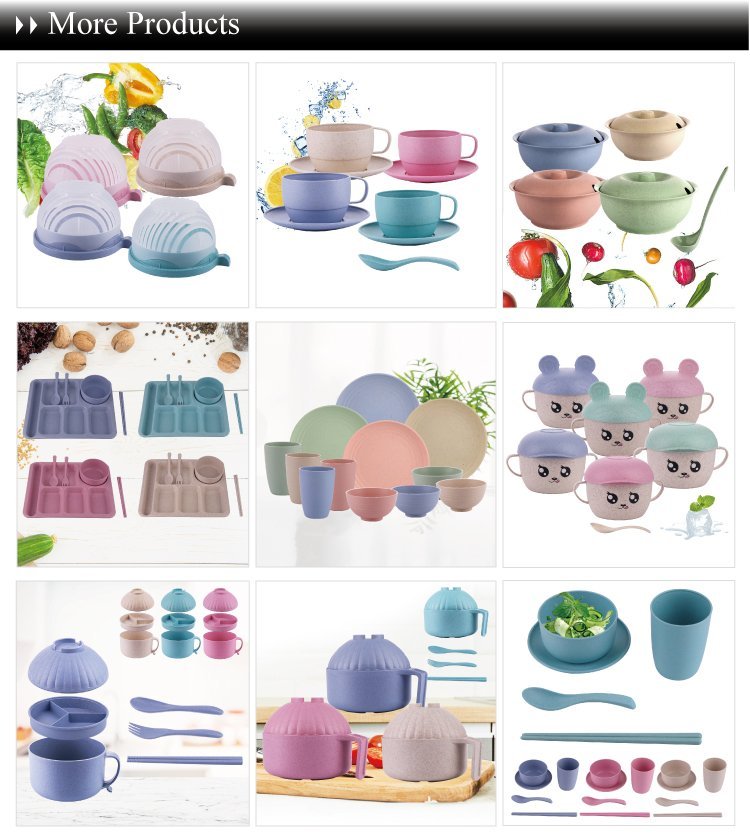 12pcs Wheat Straw Dinnerware Sets for 4 
The set includes
6″ dinner plate: 4pcs
4.5″ bowl:4pcs
400ml:4pcs
Color: Blue, Pink, Brown, Purple. It can be one set one simple color or one set assort with 4 different colors(Pink, Beige, Green and Blue)
Packing: one set packed in one brown box, then master carton.
Advantage: with such multi-color, our wheat straw dinner set is very attractive when you have guests at home. They are a good addition to your family BBQ,party, picnic, camping,outdoor etc. The deep unbreakable plates can handle heavy pieces of chicken and wet salads without a sag, spill or break, while the wheat straw cups with handle is multi purposed use for both hot and cold beverages. Most important, they are easy clean and stackable.
You can also add 4 spoons to be 20pcs set. We are open to any OEM requests.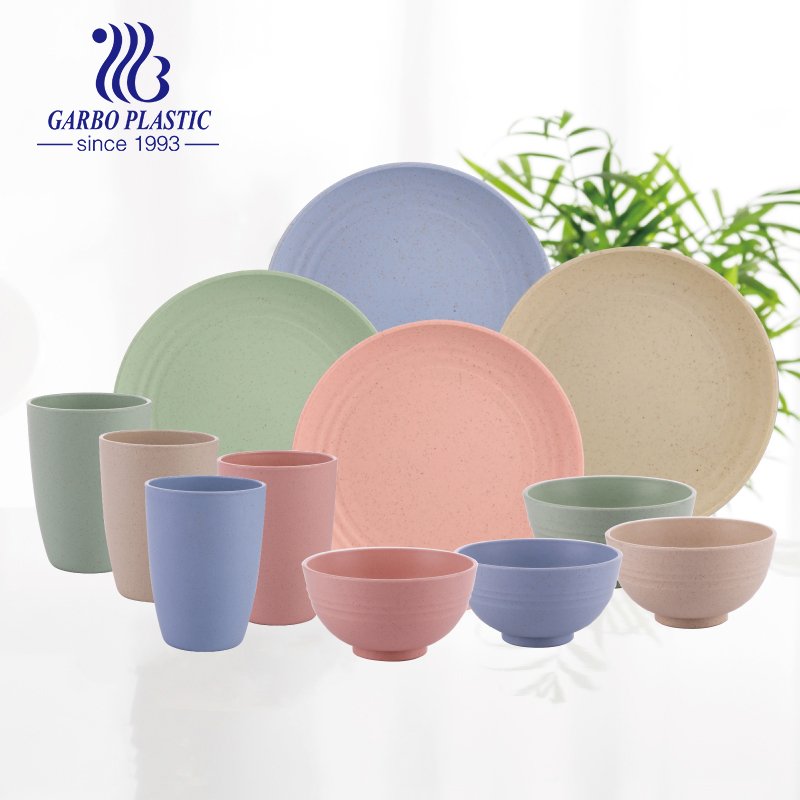 wheat straw kettle 5-piece set
Material: natural wheat straw plastic
1 Kettle with 4 cups
Cup Color:blue,green,pink,beige
Cup Size:10 * 7cm / 3.9 * 2.75 "
Kettle size:21 * 14cm / 8.2 * 5.5 "
Capacity:1.6L
Packing: 4cups stacked inside the kettle, one set packed in one gift box.
Ideal for coffee,tea,water,milk,juice,soda. The kettle with capacity marks can clearly see how much water you need when in use, and can perfectly store the cup when not in use, saving space.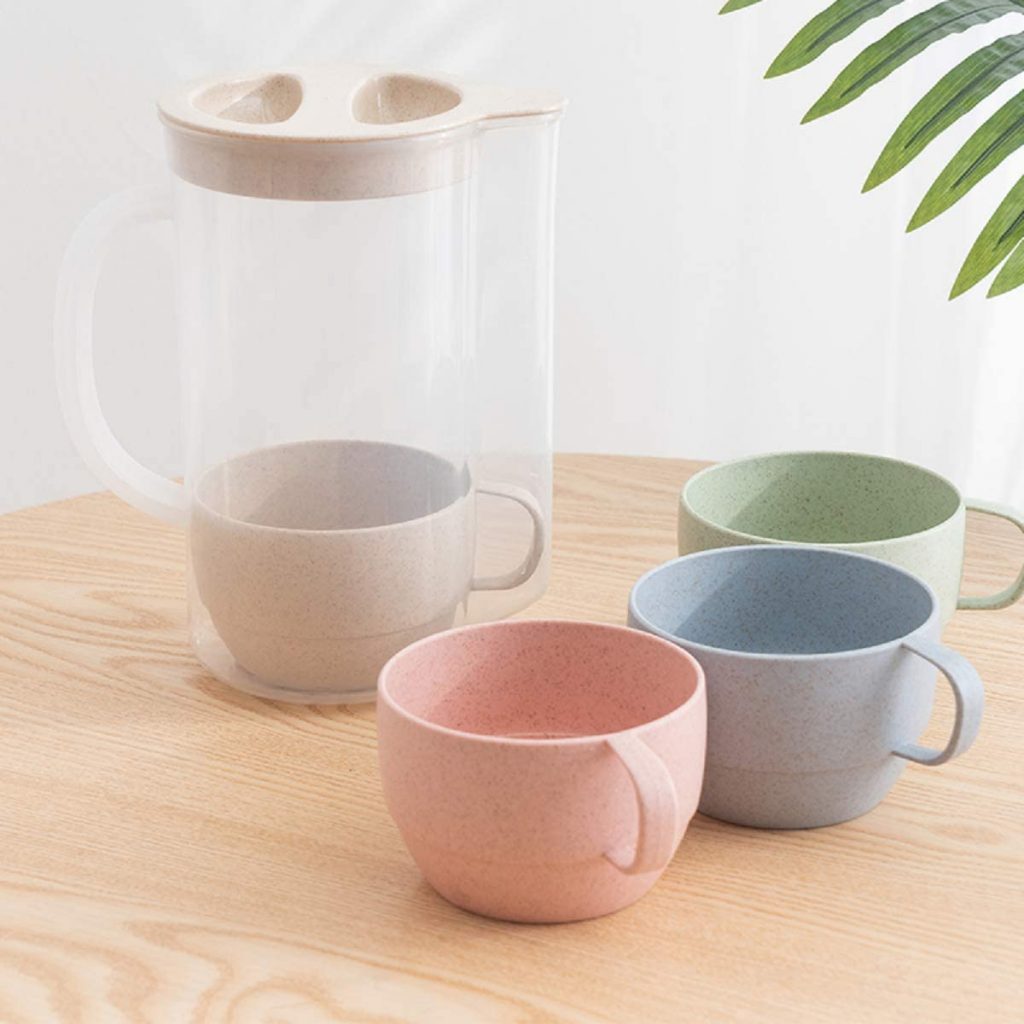 Baby Tableware Set Toddler Utensils
The set inculdes:
sectional platter
Mug
Spoon&Fork
Chopstick
Colors: Pink, Blue, Green, White
Advantage:Cute animal pattern and bright color to make mealtime more fun and let your baby fall in love with eating. Heighten bottom design make it stable enough to placed on a smooth desktop and will not easily fall.