From the year begin Our Company has started to arrange expending our showroom.
Thanks to our clients support , we have got more and more orders and the range of our products continues to increase.
Therefore it is necessary to build more space for our new arrived items.
Gorgeous Show Room Design
In order to show the products to our clients better, our designer have been thinking about a perfect way to display the flatware items.
Of course it is also important for them to come up with a good and creative design to make the show room frame looks more gorgeous.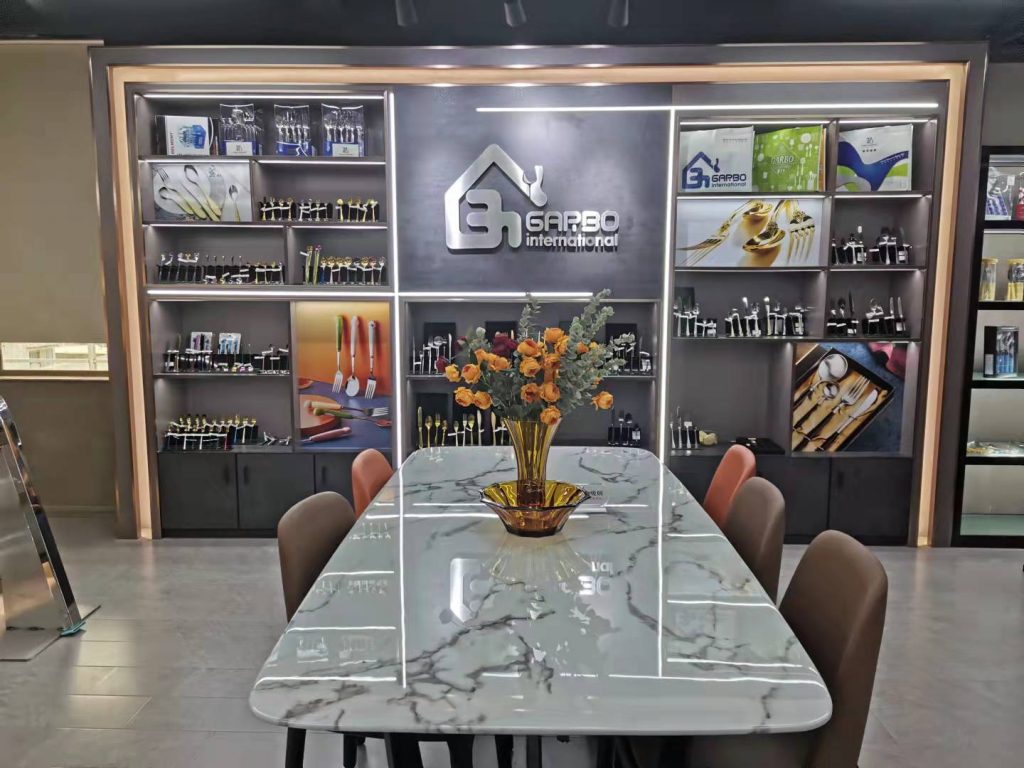 Categorize different types of products
As we know , there are different types of stainless steel Flatware. We can distinguish them from material, function and composition.
The most normal combination is: Dinner Knife, Dinner Spoon, Dinner Fork and Tea Spoon. Of course there are others like butter knife. You can find all of the types
in our show room.
What's more, You can also see that we have Stainless Steel Flatware with ceramic and plastic handle. we display them in different part, you recognize when you come in our show room the first time.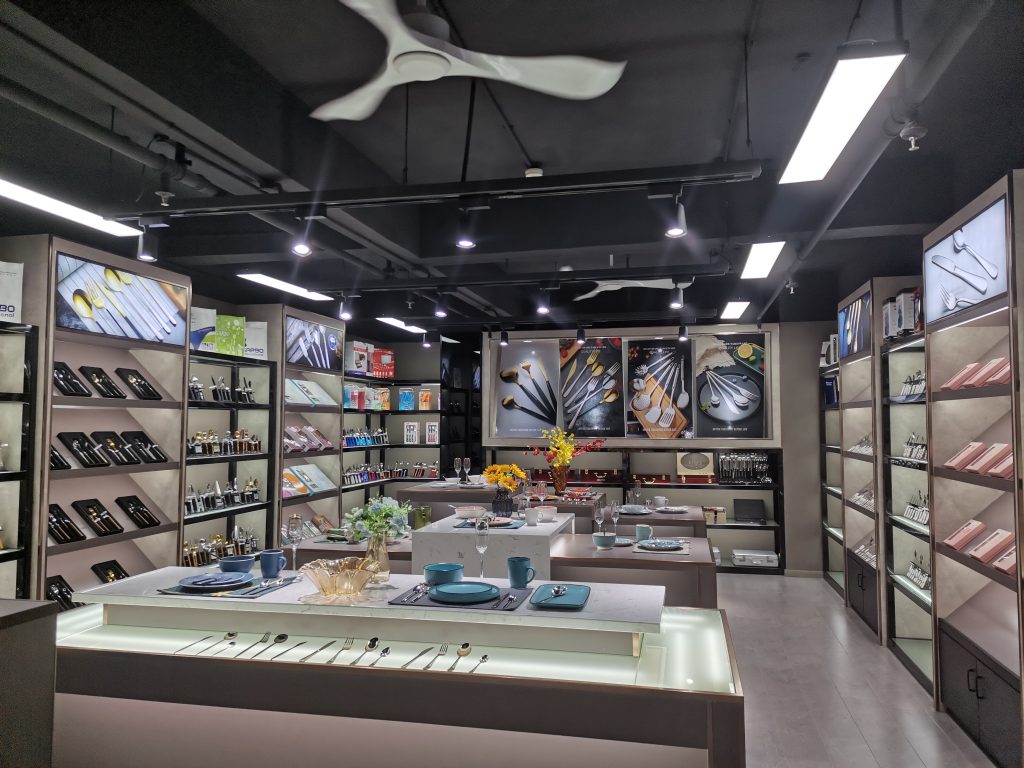 A good Live-Show Place
With the development of The Times, online live broadcasting has become a magic weapon for traders to sell. Our new showroom has offer us a perfect
place for live-show. The light in the showroom is very light , can let our customer see the items very clear.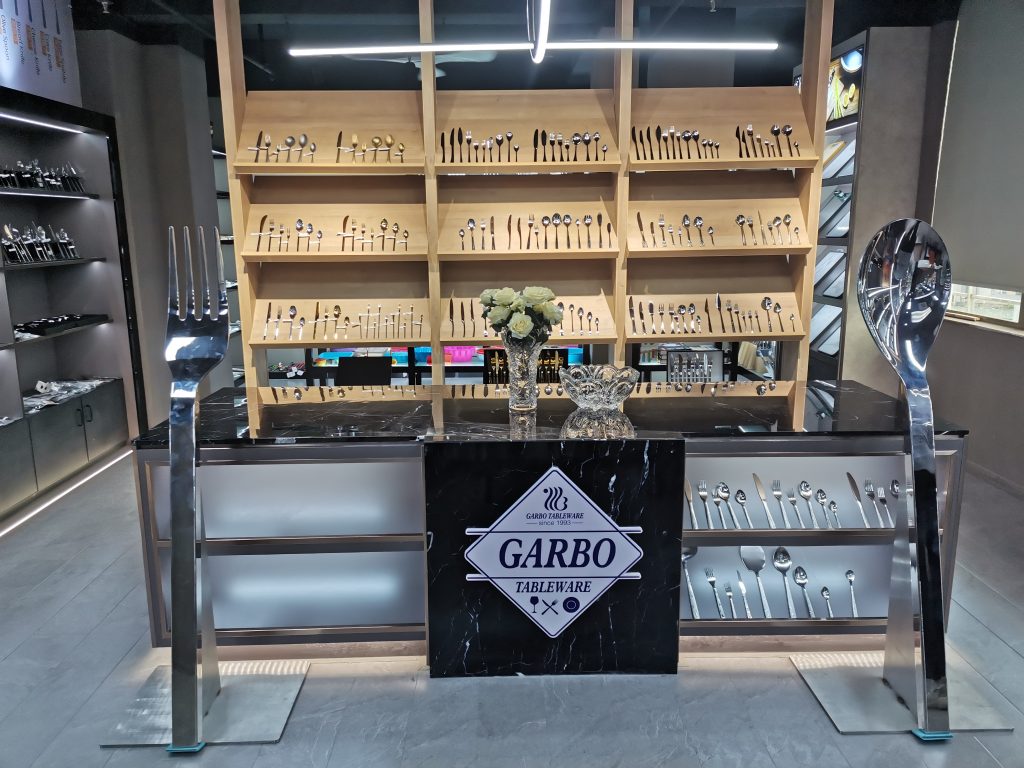 We are keeping designing new product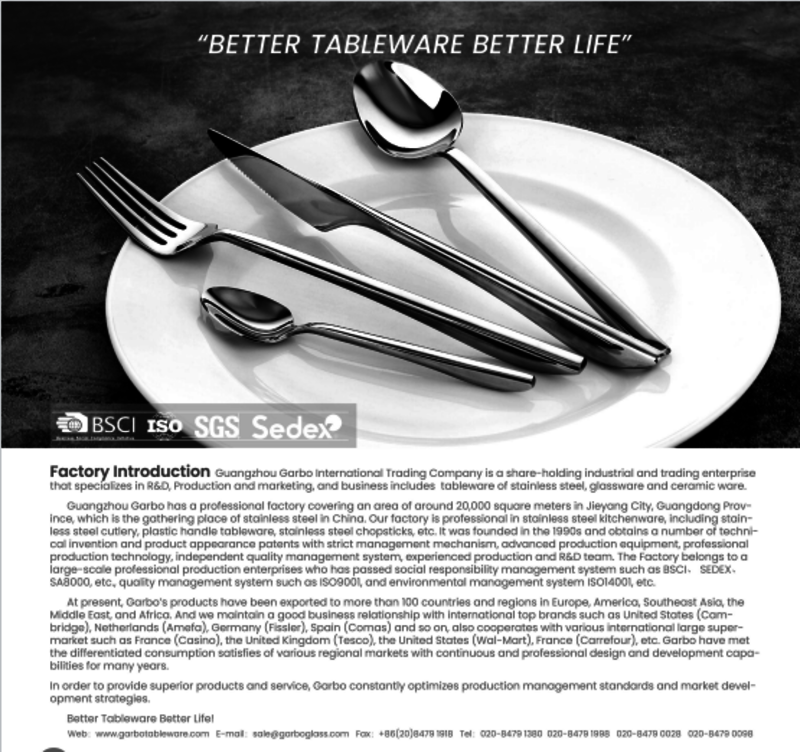 In order to match our customer and market's need, we will always keep thinking and talking with our clients. We are eager to offer our client with the items with best quality and competitive price.