Recently we are promoting the new tableware items– the New Bone China Dinner Set and drinking mugs! The dinner set is useful in anywhere like home, hotel, restaurant, café, etc. Here we will recommend you some premium quality of New Bone China Tableware.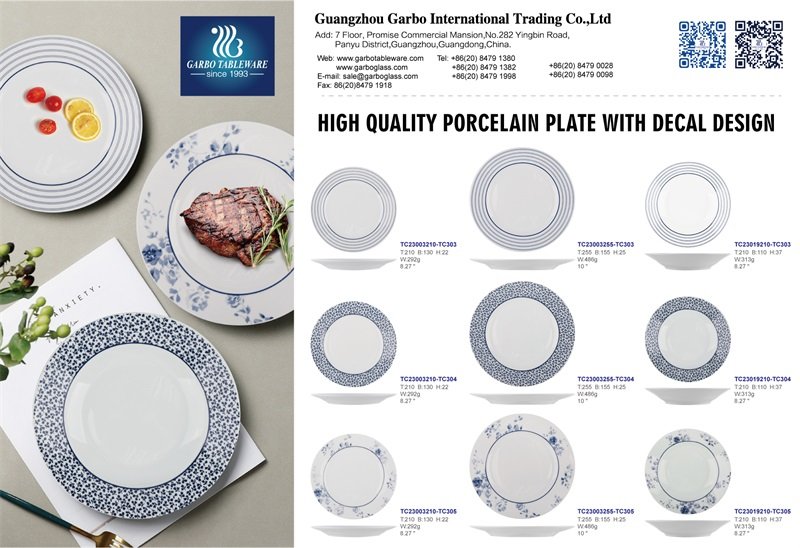 Which dinnerware sets would you like?
Firstly, we will introduce the New Bone China dinnerware sets.
There are three new designs of this New Bone China dinner sets below. The dinner set is made of New Bone China, which is lighter and whiter. And the classic round shape plate and bowls are decorated with the flower decals, stripe design, all are simple and fresh. Many customers like them very much.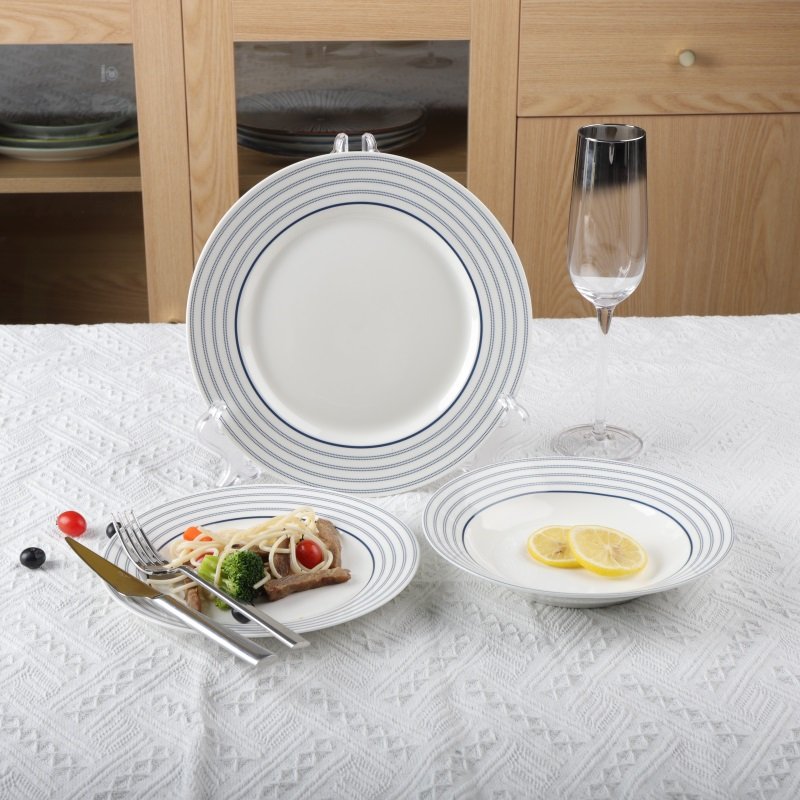 The dinnerware sets could be made in any composition of 12pcs, 18pcs, or 24pcs etc. It depends on how many people in your family. Garbo will support you to make any composition you like. A beautiful dinner set is very important for dining, and you will enjoy your food with good mood. So in which one are you interested?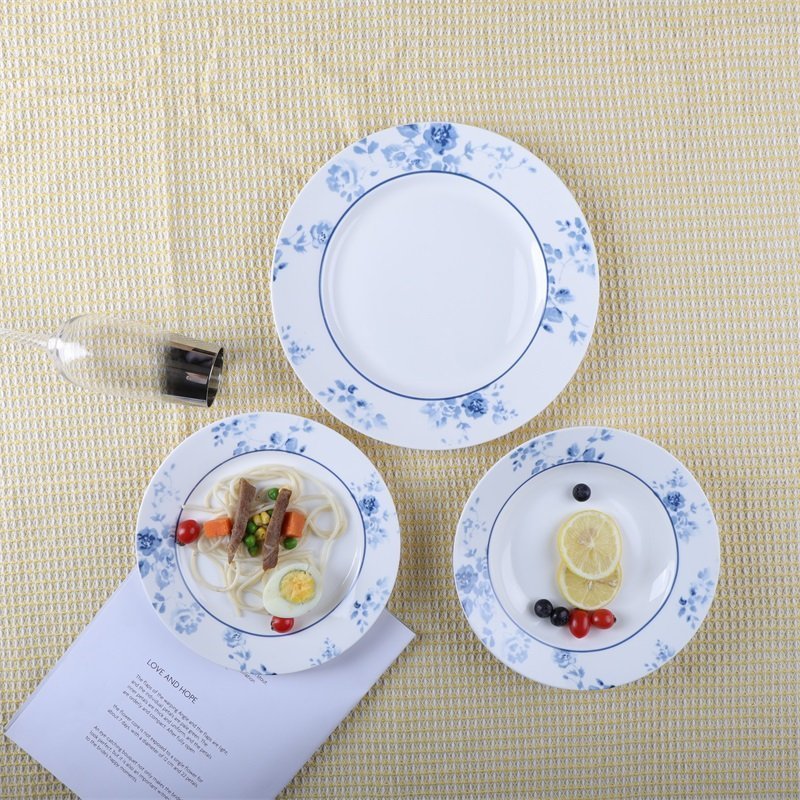 Next is the drinking mugs.
Blue colored glazed mugs
This drinking mug is also made of new Bone China, and it's decorated with blue color glazed, and some beautiful pattern also. This makes the mugs vivid and charming. The drinking mug is very suitable for coffee, tea, milk, juice serving.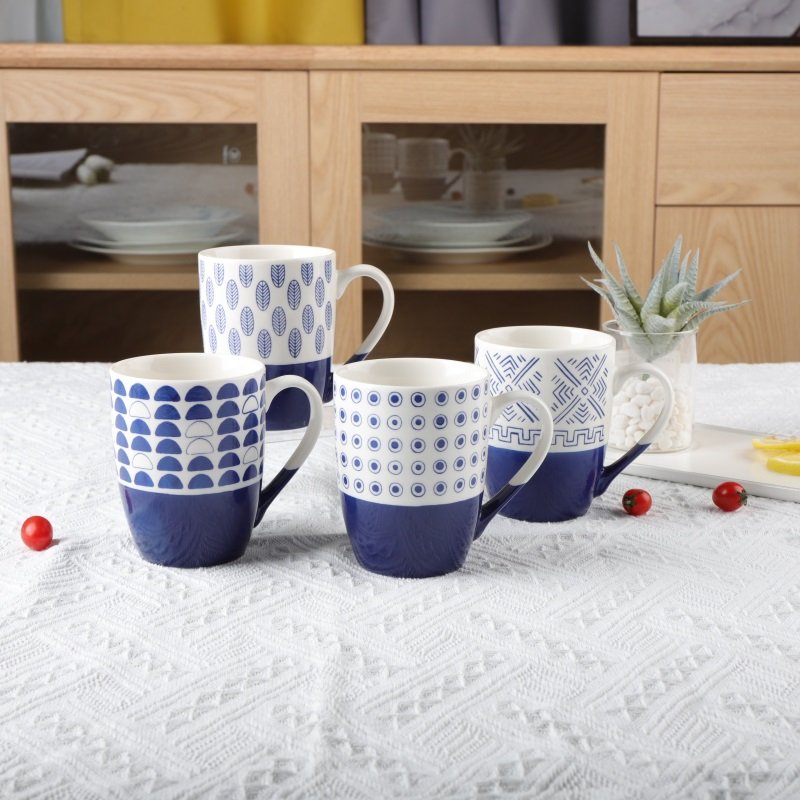 Embossed coffee mugs
This kind of mugs is very classical in the market, while the surface is made of embossed pattern and then with blue colors. The handle is also very large enough to hold for drink.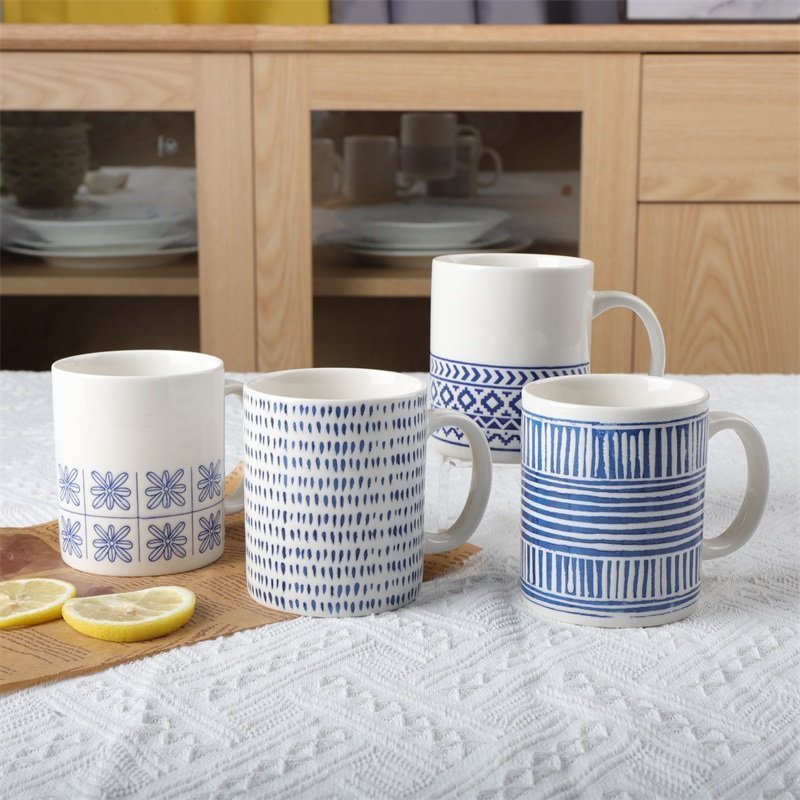 Matte finished tea mugs
This mugs are also made of embossed pattern, and then are printed with black colors. But it's made of matte finished instead of glossy effect then above mugs. We could also make you customized designs for you as per your request.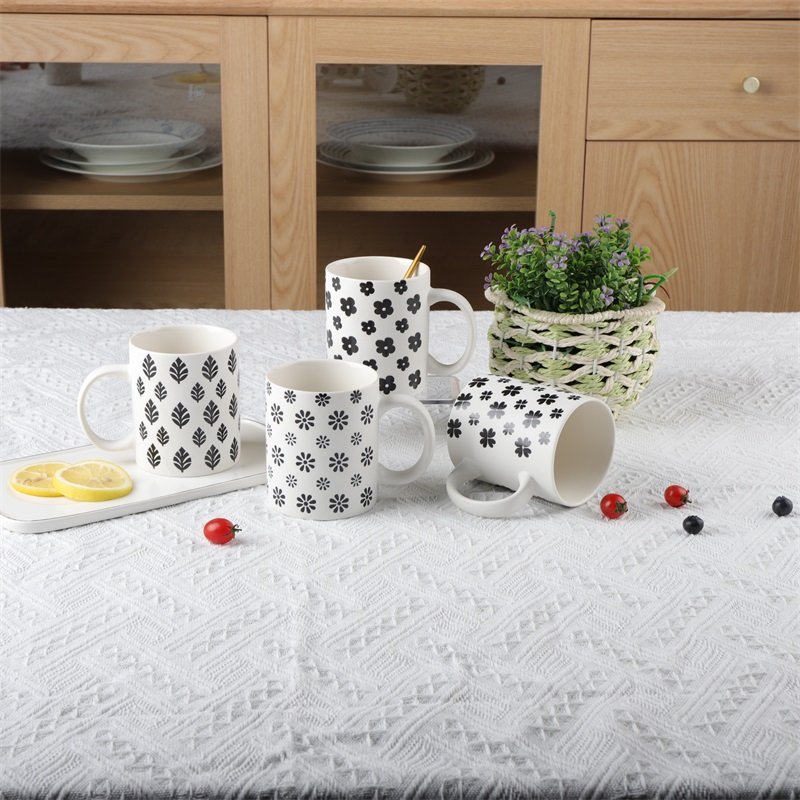 What kind of new Bone China mug would you like after my recommendation above?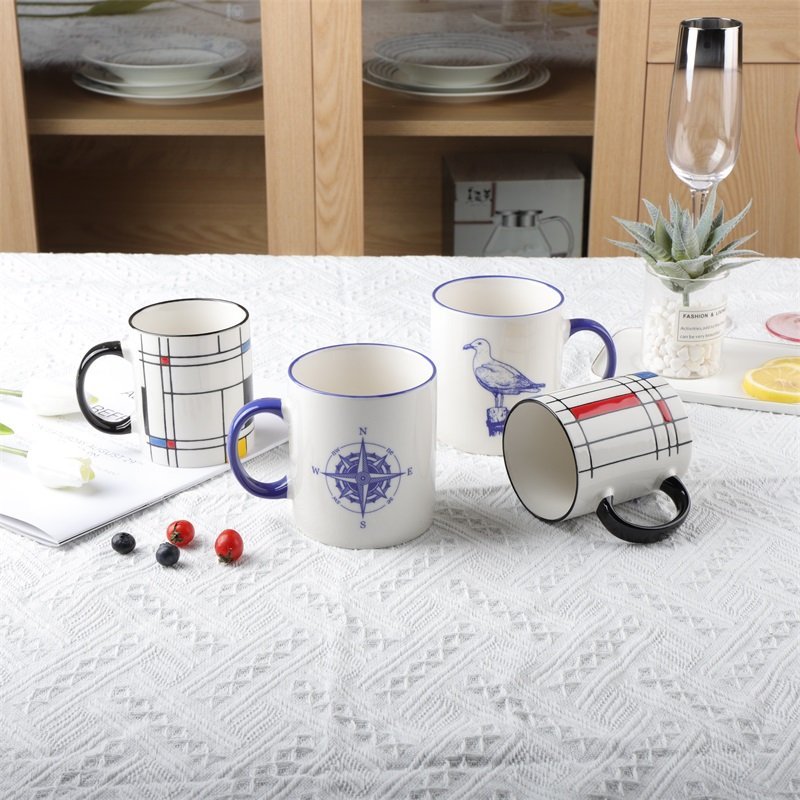 What's the difference between new Bone China and porcelain?
The porcelain is made of great soil, and it's called A/B Grade porcelain, and the new Bone China is made with bone. The new bone China is whiter and smoother than porcelain for the same products, and for new Bone China, its heat resistance is better. Whether you choose, Garbo Tableware will support you all good quality and competitive prices!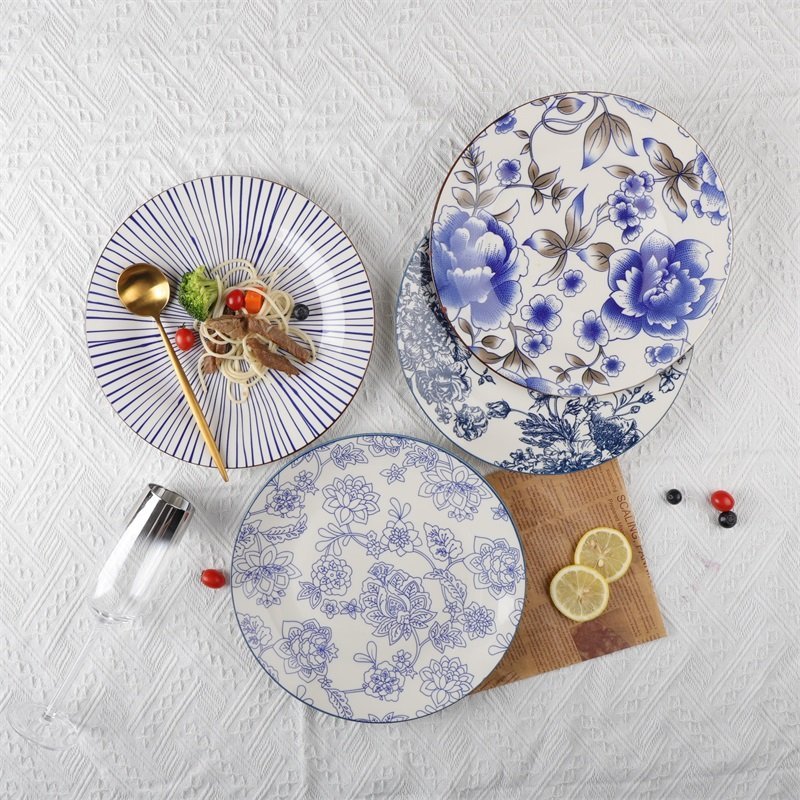 A beautiful dinnerware set is needed for your home. And New Bone China tableware is the most popular in the market. If you want to get a luxury dinnerware sets, pls kindly contact us for more details!