Better Tableware, Better Life. This is our company slogan. Our mission is to fultil our customers require for one-stop purchasing with qualified tableware products, like glassware, opal, porcelain, flatware, kitchen utensil. Our goal is to make Garbo become a closed-loop home furnishing supply chain enterprise with an annual revenue of over 200 million US dollars. Therefore now we are supplying our customers more and more relative and attrative products. Today our introduction is about the vivid 3D hand made porcelain mugs items.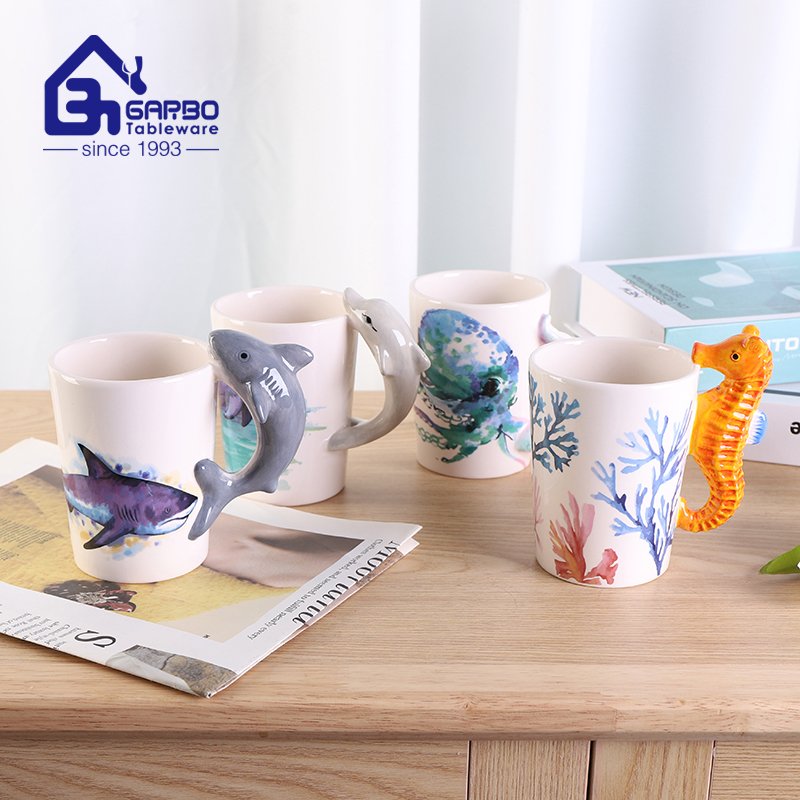 As for the vivid 3D porcelain mugs, normally it will has animal characters on the surface of the mug by hand painting of colors, and meanwhile, it will also have a hand made animal image serving as the handle. It may be a marine aimials, like a sharp, dolphin, whale, Octopus feet,hippocampus, sea turtle, penguin, etc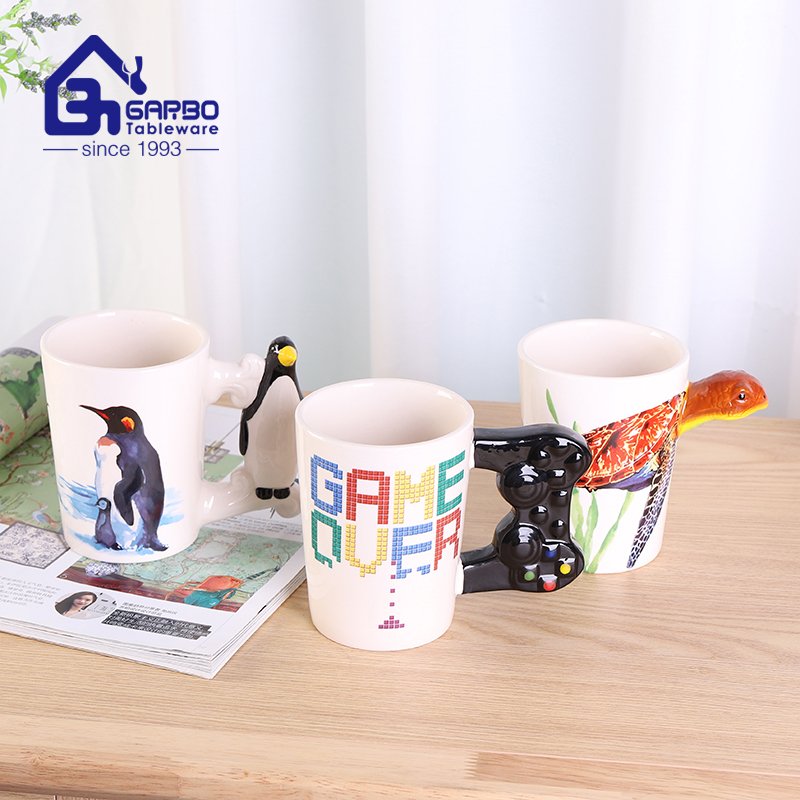 It may also be land aminials as duck, panda, horse, snails, etc.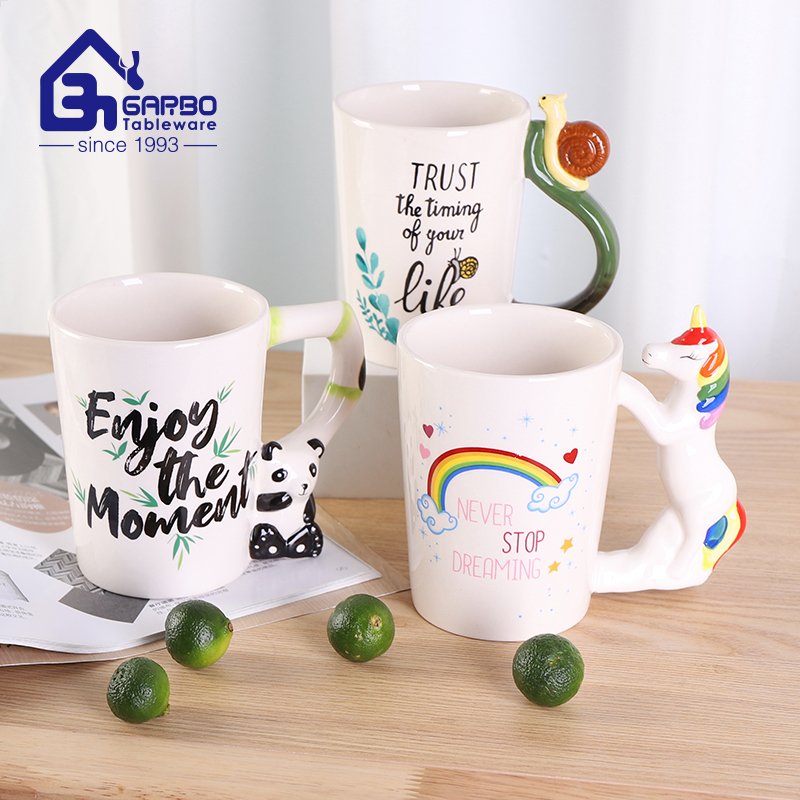 Or it may also be some cute image which will be very popular for kids.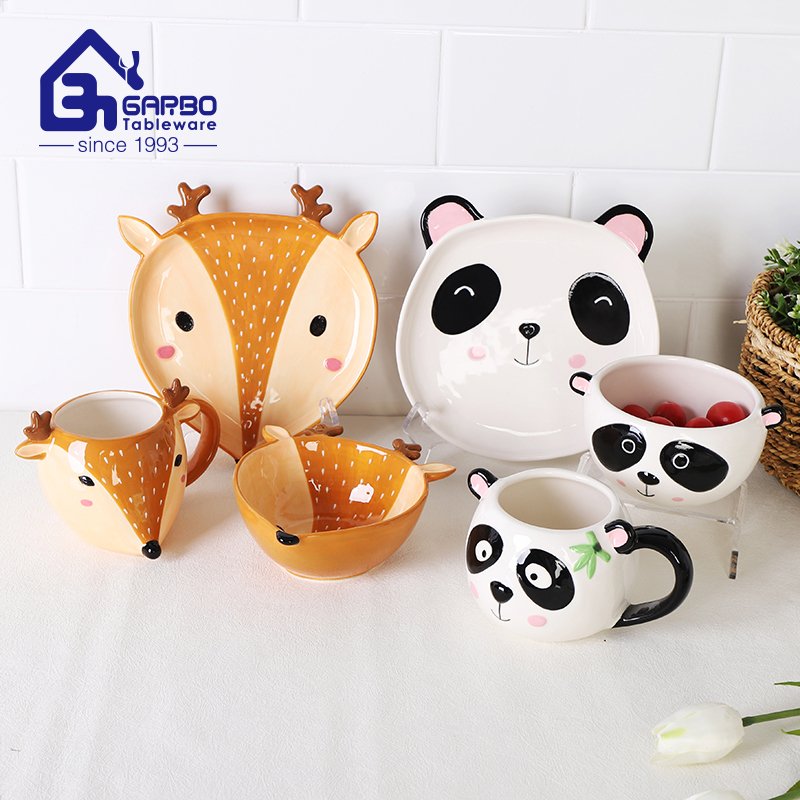 Of course, we also can do as customized image. And such 3D hand made porcelain mug MOQ is very small, only need 500-1000pcs each model. Welcome your inquiry.