Our daily life cannot leave the dishes, everyone have greatly small bowl and plate in the home, have a plenty of used for food, also some too elegant, so as a work of art to decorate, the material of tableware also has a good variety of, such as glass, plastic, stainless steel, ceramics, including ceramic tableware, more common in the use of ceramic tableware is relatively more, The pottery and porcelain tableware on the market chooses a lot of, design each different, different design can bring different mood to the person. Today, we would like to recommend some ceramic suits suitable for home use. Meanwhile, their colors are also suitable for spring when all things grow.
No.1: Rainbow style decor
The design concept of this set of tableware comes from the rainbow, its patterns give people a feeling like a rainbow, colorful, give people a happy mood, very suitable for the spring when everything revives.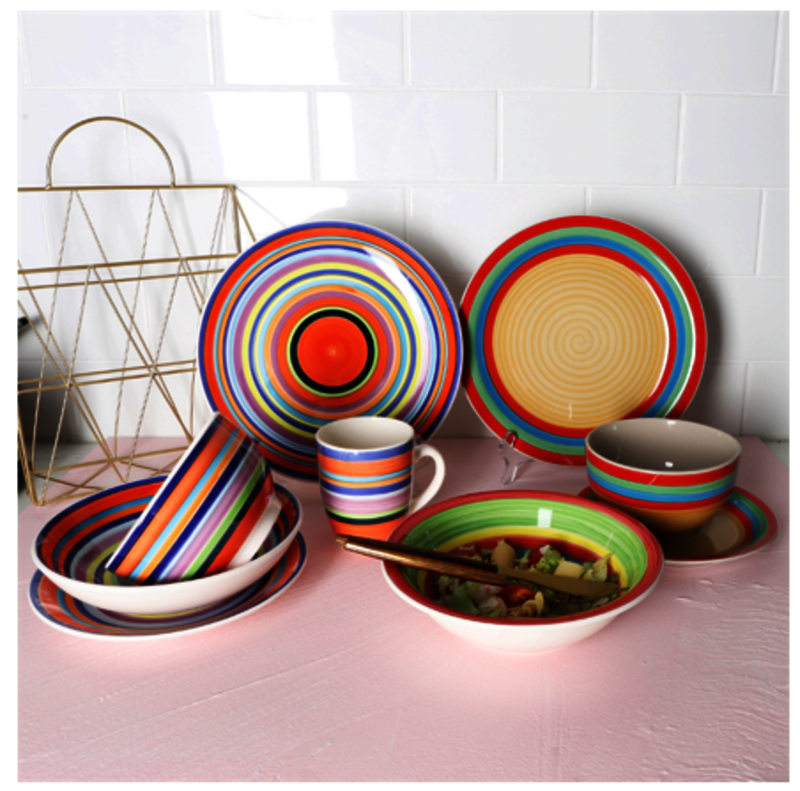 No.2: Flower pattern
The second set shows the pattern of flowers. Spring represents rebirth and flowers are women's favorite. Putting your favorite flowers on your everyday cutlery will definitely help to banish the blues and put the ladies in a happy mood.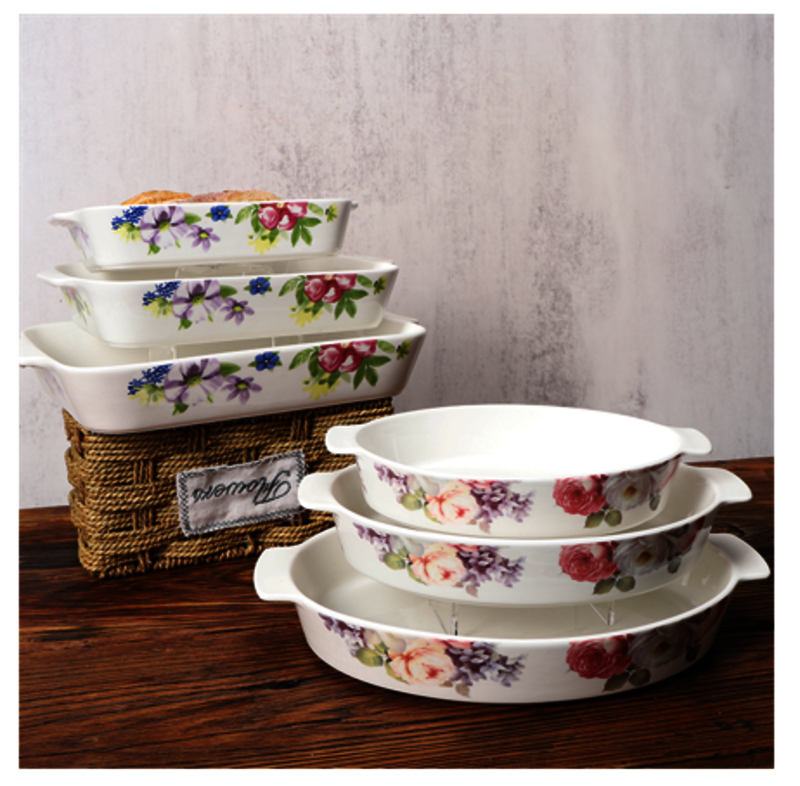 No.3: Pure color with some dot design
Every man has his hobbyhorse. Sometimes people like the purest color, white, which can be a bit boring. The tableware that this is white below adds a few simple concave convex feeling grain design, let you feel simple and pure already, can feel it again special and exclusive.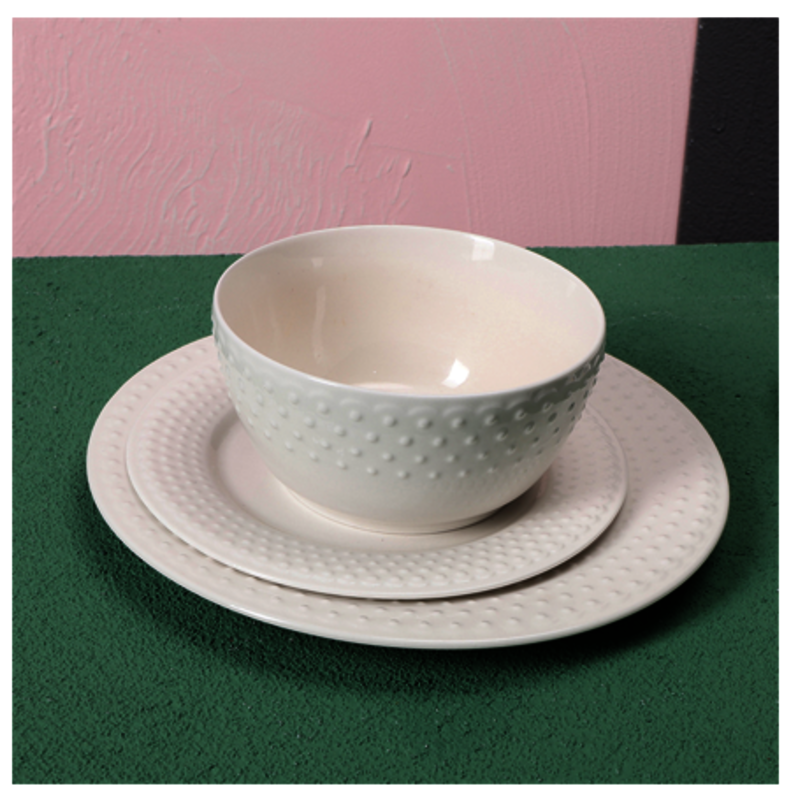 No.4: suggestion only for couples
The following two suits, pink and blue, are specially made for couples and are especially suitable for newlyweds. Light pink collocation light blue, give a person a kind of feeling relaxed and happy, also have romantic atmosphere.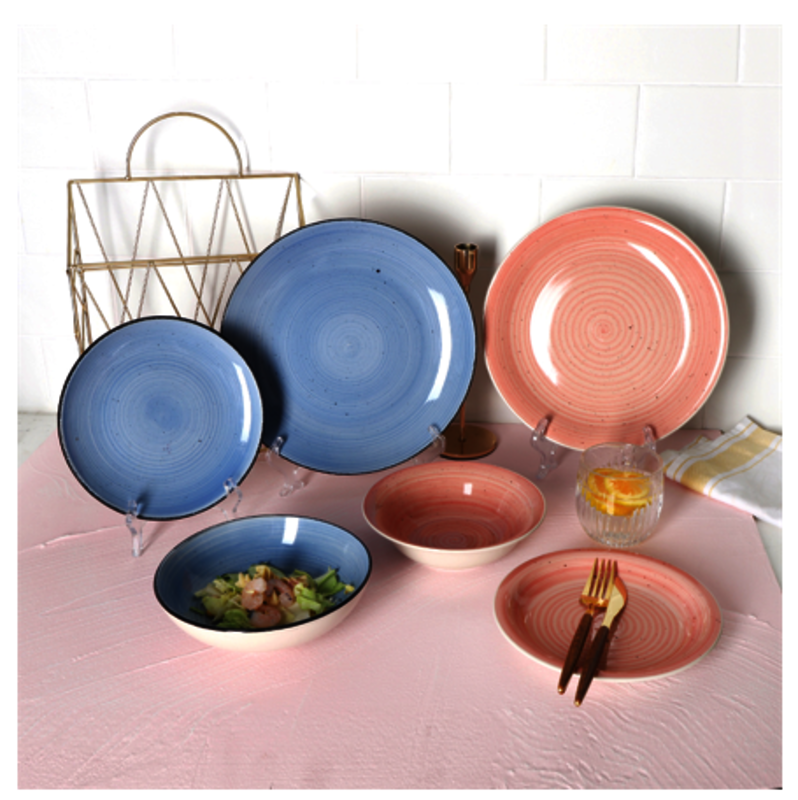 No.5: the color of grass and rose
The last set below is a pure color glaze design, the color of green grass and the color of rose, designed for spring.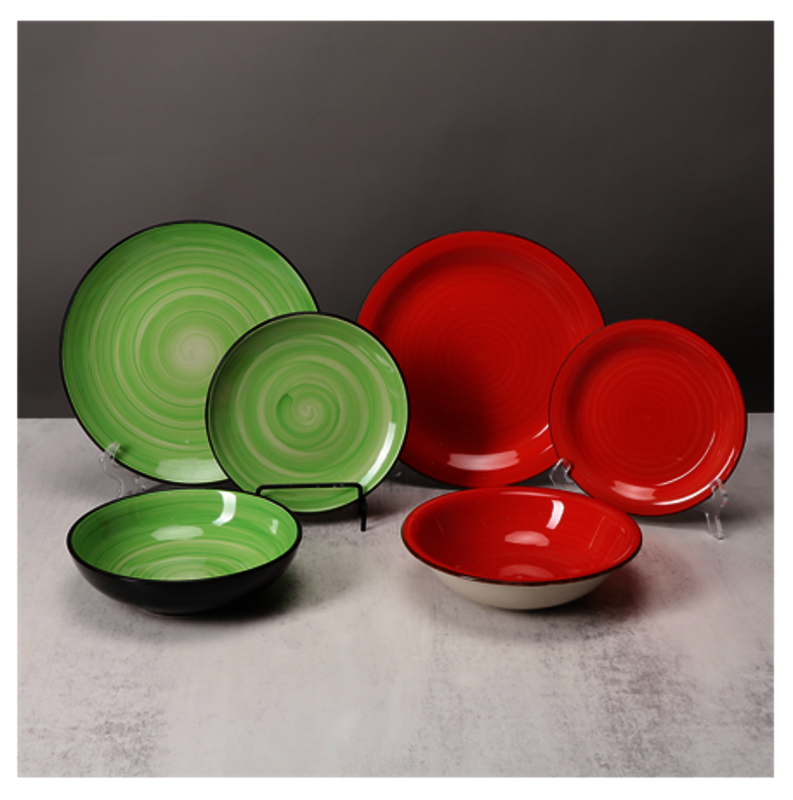 Spring has come, so don't hesitate to pick out a new dining set for your new home. If you also like our tableware, please send an inquiry to Garbo, we will answer you as soon as possible.