No matter you are small retail buyer or big wholesale importer, these stock ceramic dinnerware is suitable for your market because they have a competitive price in the market and you can mix so many designs in a container for your market test.It will be a good chance to develop your business to be bigger.
Below is our parts of regular hotel ceramic dinnerware for your reference and we have promotional price for them with big discount for 2023.You can mix different designs with any quantity as you want in a container, and if you are small retail ,you can also order small quantity for them,we can give you a good price to support your business to build our cooperation. There are many advantages for stock hotel ceramic dinnerware:
1)Can mix various model shape in a container for market test.
2)Quick delivery within 7days after order confirmed.
3)Clear white design can be custom print design
4)Promotion price is much competitive than regular time.
5)Classic and regular model is suitable for each market.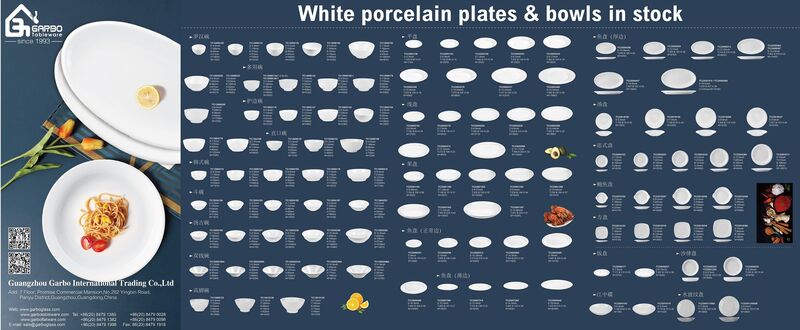 Here are some our top hot sale designs for your choice.They are 4.5 and 8 inch ceramic bowl,10inch flat plate and big soup bowl.We sold it more than 20-30containers each month for various market all over the world.They are so popular and classic in the market.So you don't need to worry about sales and market demand.They are porcelain material with good quality.And you can check sample first before you confirm order to us.We can offer sample to you.
And then is our special model shape hotel ceramic dinnerware.There are square ,rectangle,hexagon,fish shape and so on.Hundreds of special shape for your choice.For them, you can also mix container with many designs because we have large stock for them.And our regular package is bulk pack or brown box pack,which is safe enough for long delivery and price is competitive.Our stock ceramic dinnerware is very hot sale and it take up more than 20-30% of our sales each month.Special shape is suitable for creative themed restaurants and party tableware.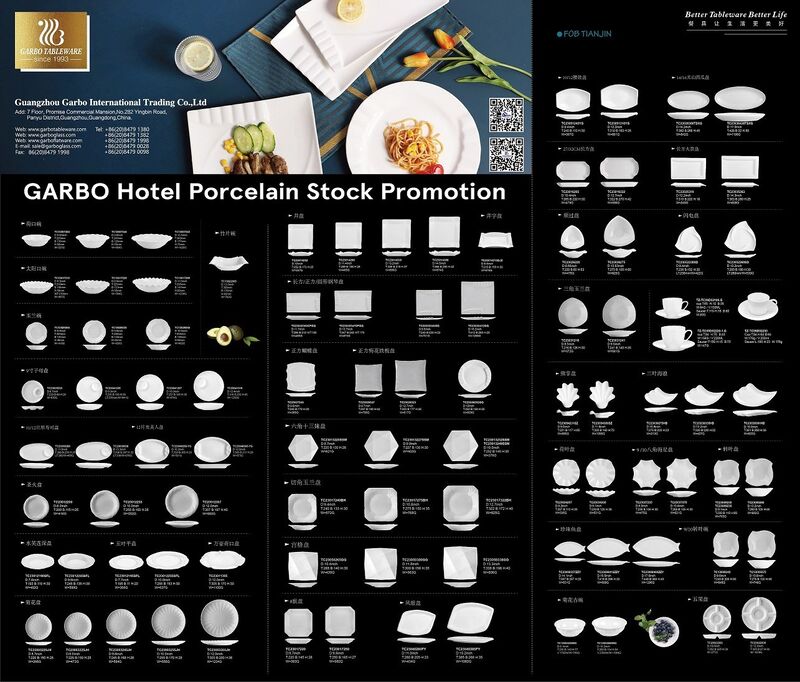 No matter the regular shape or special creative shape ceramic dinnerware,they are hot sale with mix containers in many markets.There are always have one design that suitable for your market because we have more than 300 designs and we also can accept custom design for online production.It means that we have no limit for model, we can open mold for your required item as long as your purchasing quantity is enough for us to open mold and production.