Ceramics is one of China's major inventions, in ancient Europe has always regarded Chinese ceramics as priceless. The ceramics have been considered as a important part in Zheng He's voyages to the western seas. So, the Europeans called porcelain "China", and as time passed, "China" became the English name of China.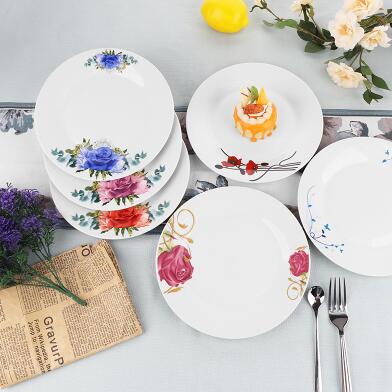 The gradual improvement of ceramic tableware, from China's clay fired 5000 years ago rough pottery, has evolved into today's exquisite ceramic tableware. Progressive innovations and improvements in tableware have also contributed to the provision of quality of life for people all over the world.
In our daily use of tableware, generally divided into the following techniques.
No.1 overglaze color
As the name implies, "Cai" represents color, which is the decoration and pattern of various colors that we see on ceramic tableware. In the production process, the ceramic body will be first glazed, and then fired, after that will print the colored pattern on the surface of the glaze. And then will make another firing to fix the colored picture, that is called, overglaze color.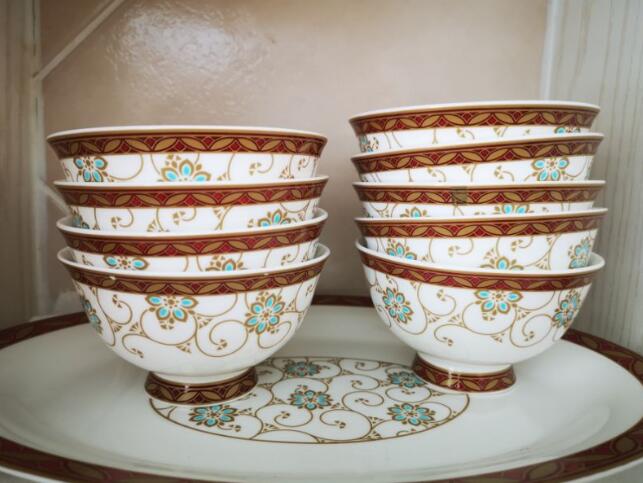 No.2 in-glaze color
In-glaze color, the process is more complex than overglaze color, and the cost is also more higher, they are after the high temperature of more than 1,000 degrees to melt the color decoration into the glaze layer to form the pattern effect, that is called, in-glaze color.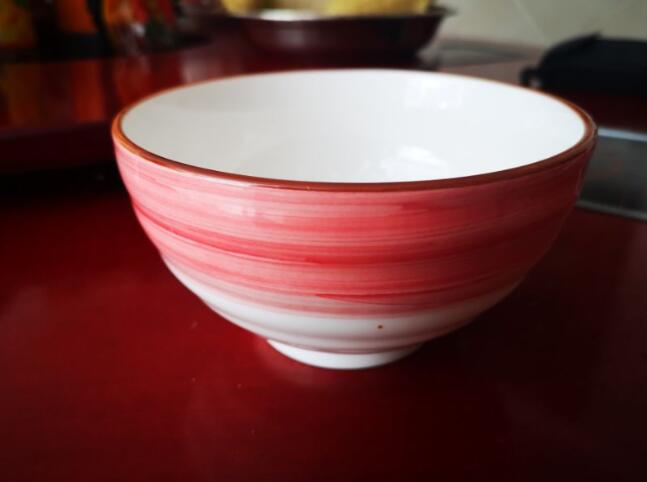 No.3 underglaze color
The technology of tableware making with underglaze color is more complicated. The worker's operation, the selection of glaze material and other factors have a great influence on the yield. The unglazed ceramic body needs to be fired at low temperature, and then colored, drawing patterns. Finally, make glaze to cover the color and fired at high temperature to keep the colored pattern.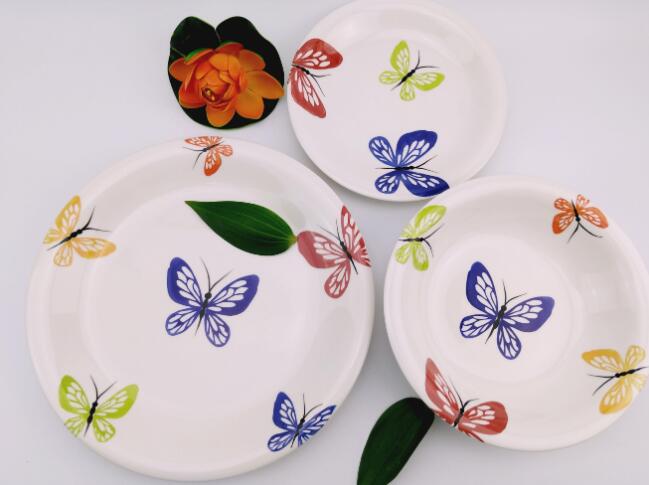 These three common techniques often appear in our daily tableware. But do you know which kind will be more safe and healthy for us to choose?
Overglaze pigments contain heavy metal toxins, mainly lead. Lead compounds can be lysed by acid, and lead may be broken down by acid in food when it comes into contact with dyes. Heavy metals in the high temperature of about 600 degrees may overflow, so the microwave oven and other high temperature heating, it is best to use underglaze color porcelain.
Moreover, it will be better to buy ceramic tableware in the supermarket, and remember that soak with white vinegar before using for the first time, can ooze solution harmful material.