When you are in a supermarker to find a spatula, which material you will choose?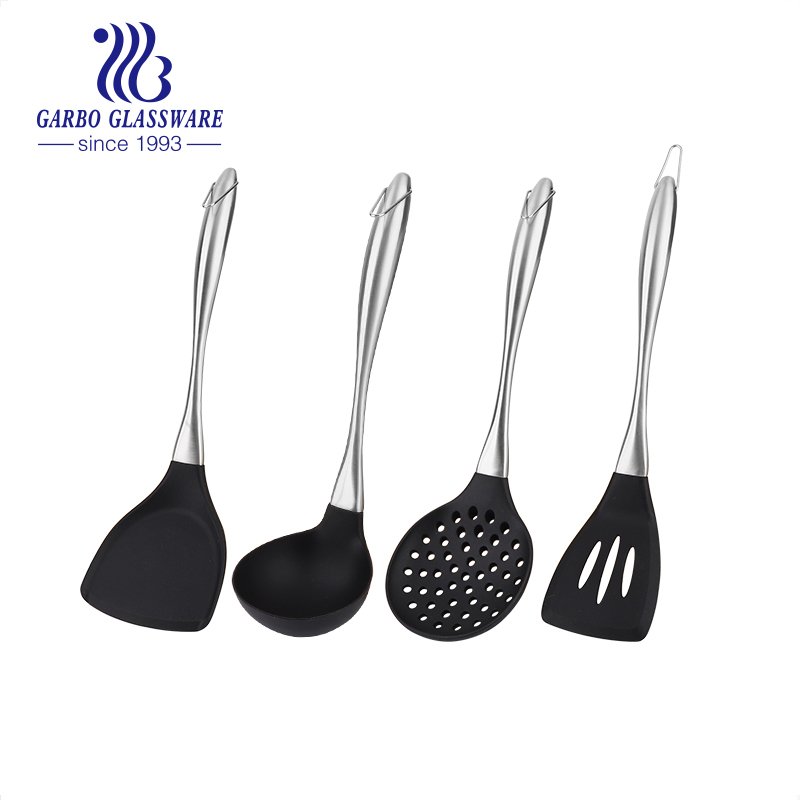 Heat Resistant Non-stick Nylon&Silicone Spatula Set with Stainless Steel Handle BPA-Free Kitchen Cooking Tools Set
Item No: KWNL013
Material: Silicone
Package: 96or 144pcs per carton. Export safe package
Usage:  home, hotel, restaurant.
Silicone spatula
Compared with the metal spatula, the silicone spatula can be bent and more suitable for the machine bottom pot. Its characteristics of vapor barrier, oil resistance, non stick to the pot and durability are also loved by many cooking lovers. Only when cleaning, pay attention to the application of soft cloth and weak acid detergent, and do not use high toughness cleaning products such as steel ball.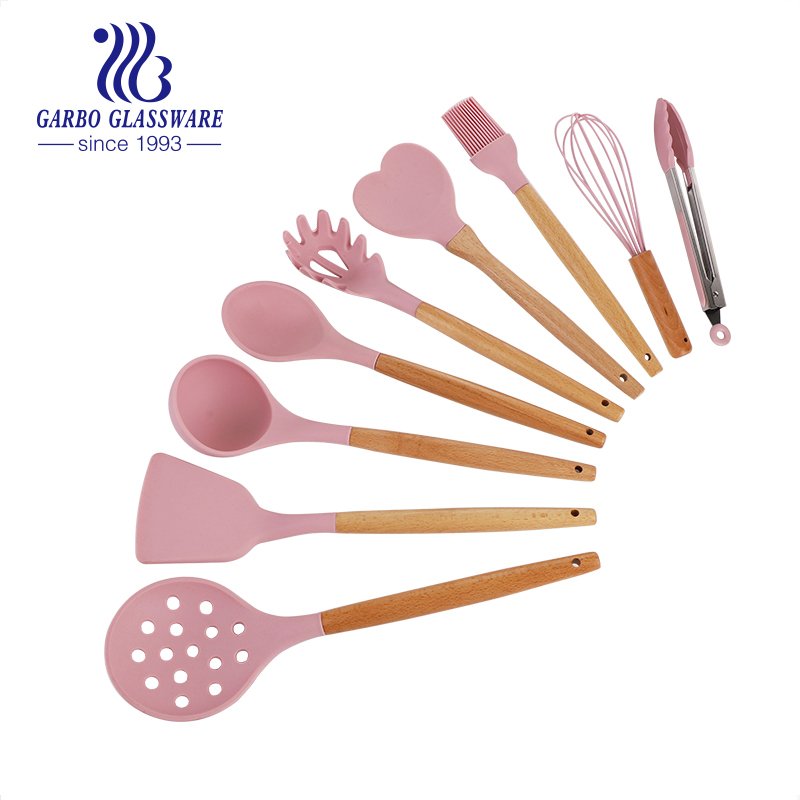 How to maintain?
Before the first application, the kitchenware shall be adequately cleaned and tidy.
After each application, please use a soft cloth and detergent to clean up and maintain dryness.
Do not use high toughness cleaning products such as steel ball.
Stainless steel spatula
Stainless steel spatula is a relatively safe commodity among many spatulas. The melting point of stainless steel spatula is high. There is no need to worry that too high temperature will deform the stainless steel spatula and release harmful chemicals.
On the other hand, scientific research shows that among the ingredients cooked with stainless steel cookers, the water content of essential nutritional elements such as iron, chromium and manganese is higher than that of other ingredients cooked with spatula. Therefore, the effective application of stainless steel spatula is conducive to health.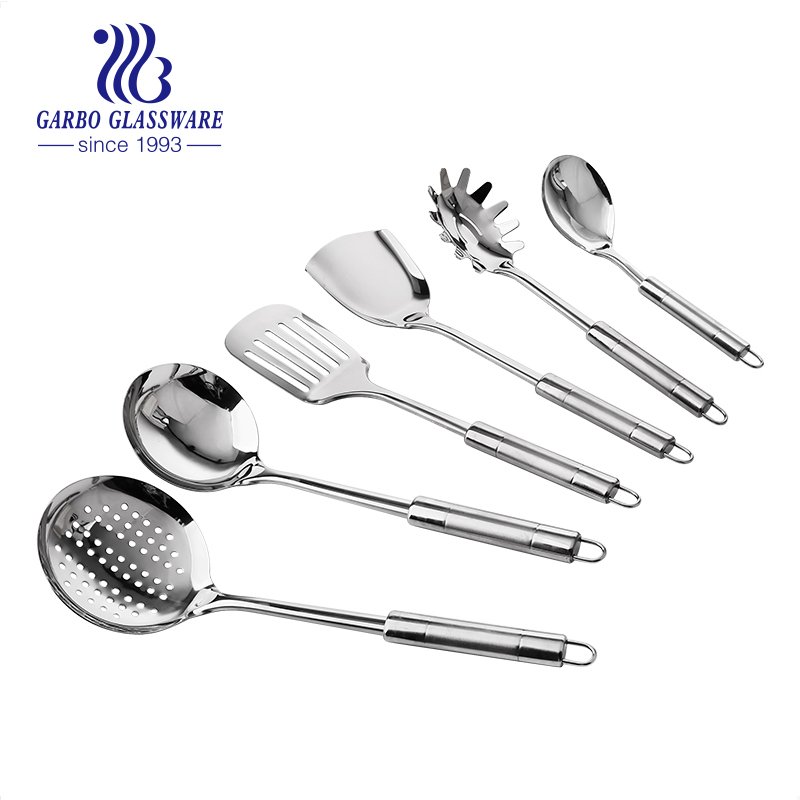 When you in a supermarket, how to choose a better stainless steel spatula?
Tip: when choosing a stainless steel spatula, you can carefully observe its thickness to distinguish good from bad. Generally, the stainless steel spatula with good quality will be thickened and arc-shaped at the part of the shovel head. The thickness is 2mm long, which makes the spatula more close to the pot shape without damaging the pot.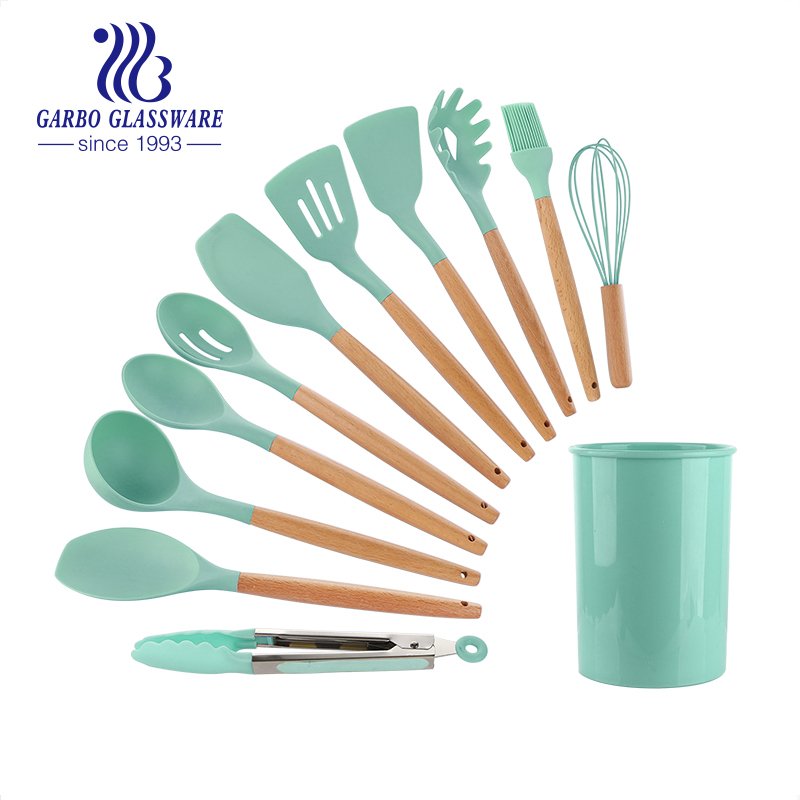 Cooking Kitchen Utensils Set 12 Pieces Nylon Tools for Nonstick Cookware Skyle Blue Color
Item No: KWNL014R
Material: Silicone material
Package:  96pcs per carton. Export safe package
Usage:  home, hotel, restaurant.
The thickness of fake stainless steel spatula will only be 0.5mm. Such spatula is very easy to bend when shoveling and lifting objects at high temperature, which poses a safety risk of burns. Together, you can see the model and specification of stainless steel when purchasing. At this stage, the comprehensive type of 304 stainless steel / 316 stainless steel plate for food grade material testing is.
How to maintain?
Do not soak stainless steel cookers in water for a long time, as it is very easy to reduce the corrosion resistance.
After the commodity is applied, add an appropriate amount of detergent, scrub it with a soft towel or sponge, and store it after completely removing water, which can make the kitchen supplies long and new.
What's the influence for both of them to people's health?
Trace metal elements in stainless steel will also accumulate slowly in the human body. When a certain limit is reached, it will endanger human health. Therefore, the following points must be paid attention to when using stainless steel kitchenware and tableware/
Do not put salt, soy sauce, vegetable soup, etc. for a long time, because these foods contain many electrolytes. If they are put for a long time, stainless steel will also react electrochemically with these electrolytes like other metals to dissolve toxic metal elements.
Traditional Chinese medicine cannot be boiled in stainless steel vessels, because traditional Chinese medicine contains many alkaloids, organic acids and other components, especially under heating conditions, it is difficult to avoid chemical reaction with it, which will make the medicine ineffective and even produce some more toxic compounds.
Do not wash with strong alkaline or oxidizing chemicals such as soda, bleach, etc. Because these substances are electrolytes, they will also react chemically with stainless steel.
Is the use of silicone tableware harmful to people's health?
Harmful substances in plastics will volatilize under high temperature. The main raw material of silica gel tableware is polystyrene. Polystyrene is non-toxic, hygienic and safe.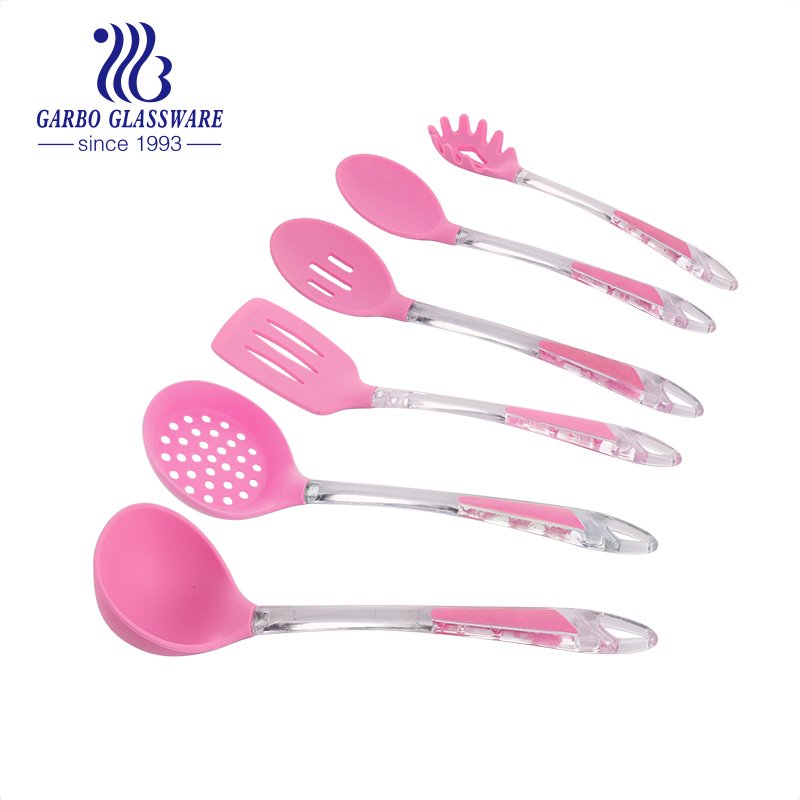 However, styrene and some other volatile substances, including ethylbenzene, cumene and toluene, which remain in the polymerization of polystyrene resin, have small molecular weight and certain toxicity. In particular, styrene monomer can inhibit the fertility of rats and reduce the average weight of liver and kidney. In addition, plastics are not easy to recycle and decay, resulting in land degradation. In nature, the degradation cycle takes 200-400 years, and incineration releases a large amount of harmful gases.