As we know, in flatware, stainless steel fork is an important tool for western meal. But do you know fork has many types because of different functions? For example, we usually use small fork to eat dessert and cake as we taste cake in small pieces and small fork is more convenient.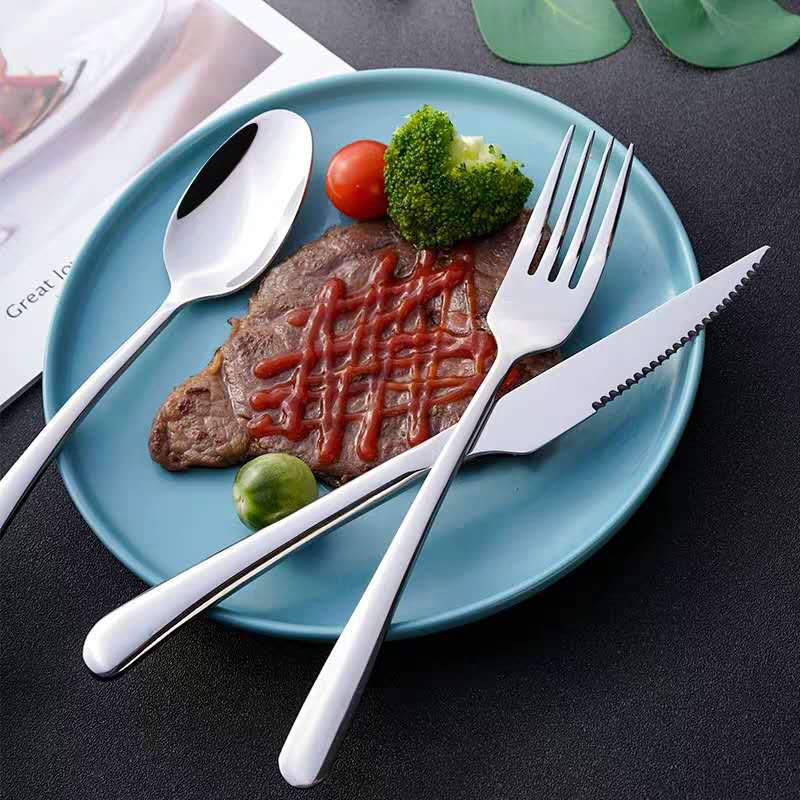 So here let me show you different types of stainless steel fork. We devide into three main types, dinner fork, salad fork and dessert fork.
Dinner Fork
A fork is used for eatting meat, such as beef, steak. This fork is shaped like a regular fork, three-pronged or four-pronged, but it is slightly bigger and the tines are curved outward. The curves are used for piercing the thin sliced beef, also for Spaghetti. This kind of fork is usually silver color. Silverware can match well with your existing cutlery set and give you a good dining experience. These dinner forks have a nice weight and length, not too heavy, not too light, well balanced and comfortable to hold. Good quality can let your forks look luxury and high-end.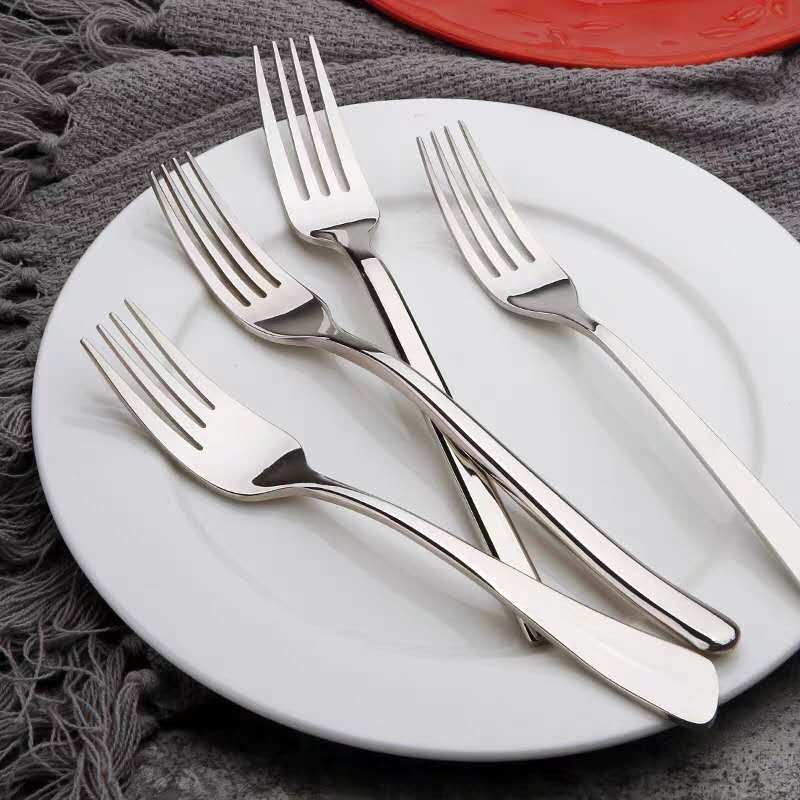 If you want to add some colors to your table, we can electroplate fork into colorful, such as rainbowl color, gold, dark grey color, etc.
Gold surface of is the stainless steel vacuum plasma metal; Nontoxic, Durable, Safe to in daily use. Smooth edge no rough spots. Colorful flatware, coloful life.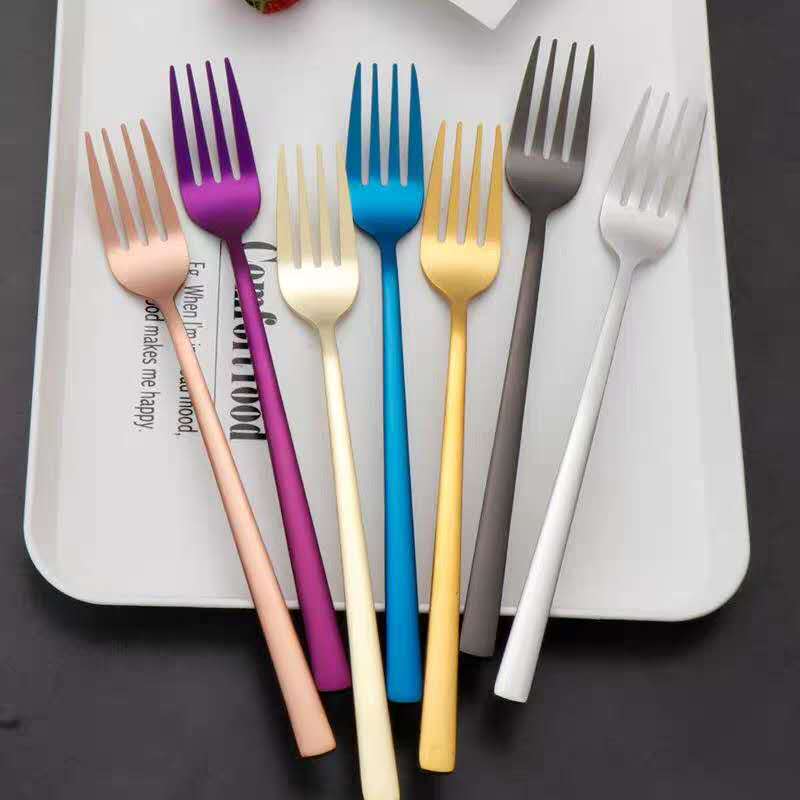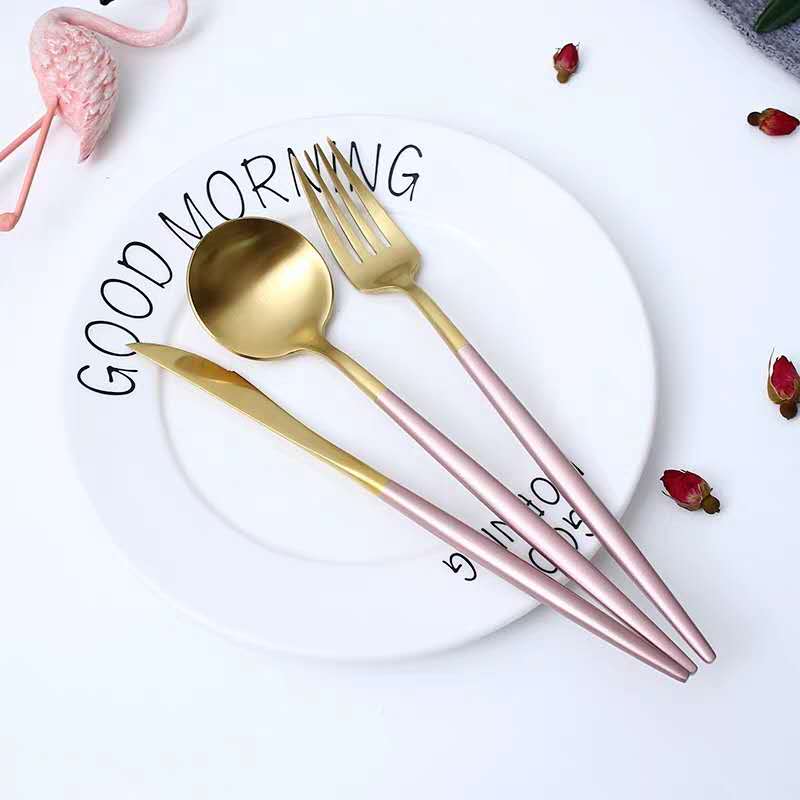 Also if you want your fork be special, you can choose the fork with customized PP handle or ceramic handle. You can do your design on the handle, which is more suitable for home used. The prongs and handle allows you to poke and pick your foods easily.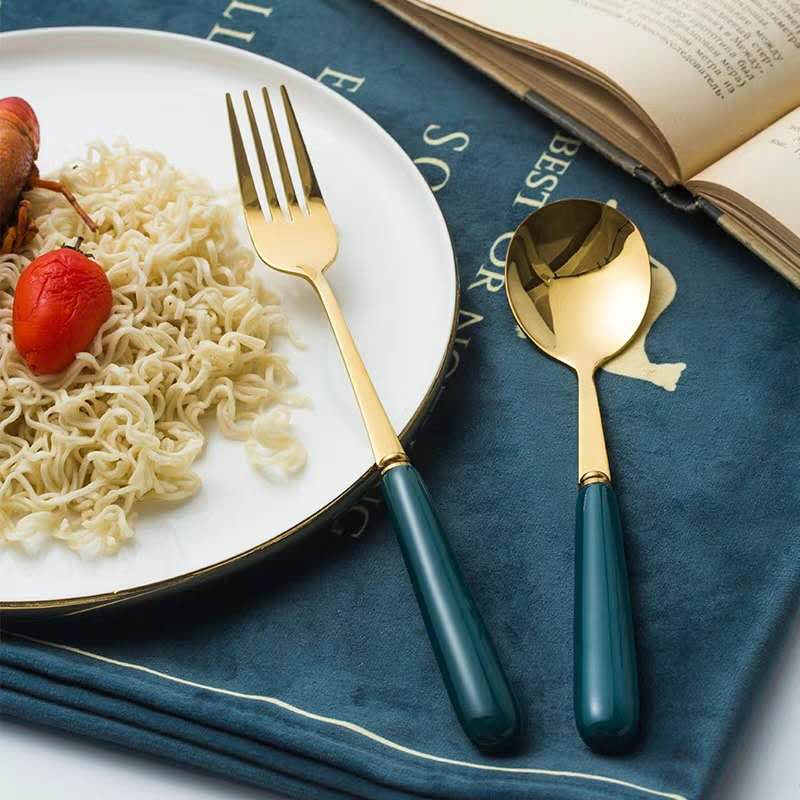 Salad Fork
This kind of fork is lighter than dinner fork, which is very convenient for us to eatting salads and fruits. It is with small four tines and with long handle, which is very convenient for you to eatting vegetables and fruits. In order to let us eat happier, we would like to use golden color or rose gold color fork, which is also easily match your salads well.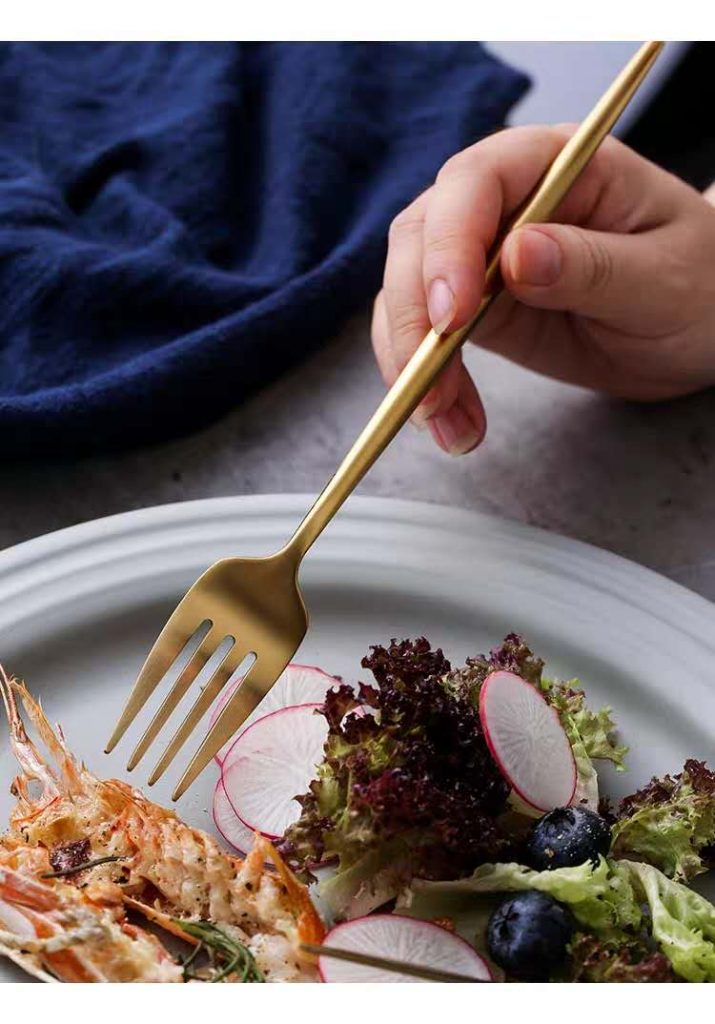 Dessert Fork (or Pudding fork in Great Britain)
Any of several different special types of forks designed to eat desserts, such as a pastry fork. They usually have only three tines and are smaller than standard dinner forks. You can see it in cafe, restaurant and party. It adds a splash of customized design handle to your party table with this fork. They're perfect for serving birthday cake, dessert and other food.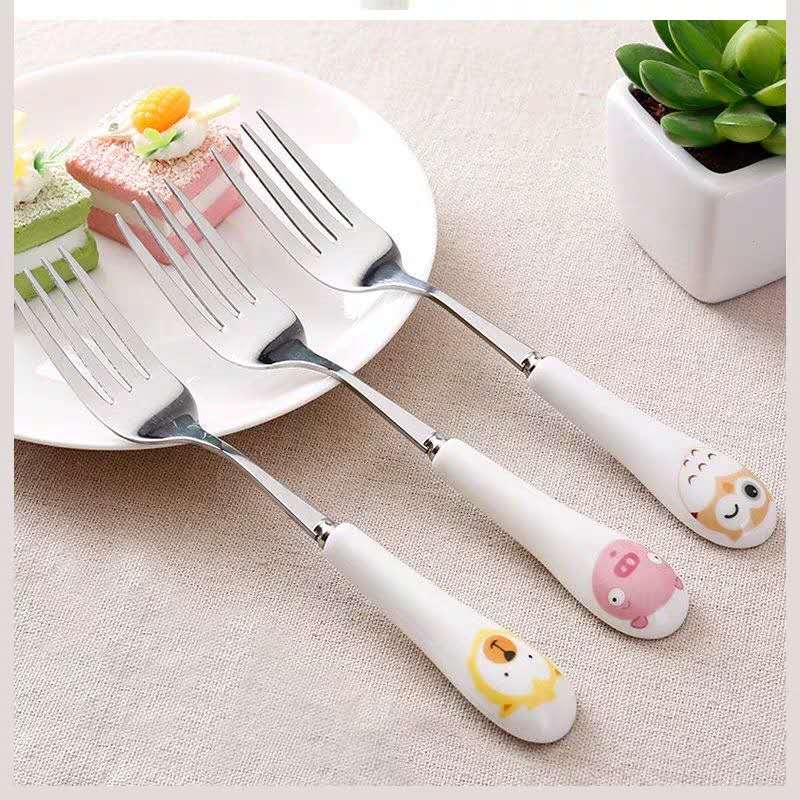 Flatware is the name to trust for all of your tabletop needs. Any inquiry on flatware, pls feel free to contact Garbo.
If you want good quality and the price meets your budget, no hesitate to contact us. We are determined to give you the best prices while still maintaining their excellent standards. Our cutlery is made out of high quality stainless-steel which ensures sturdiness, sturdy construction, good polished, rust resistant, food grade.
Better fork, better life. Good quality, you deserve!