Ceramic tableware is one of the tableware material, ceramic is from ancient times to now are extremely popular with people. So what are the advantages of ceramic tableware? Ceramic dinnerware and glass dinnerware, which one will you choose? Let's discuss it today.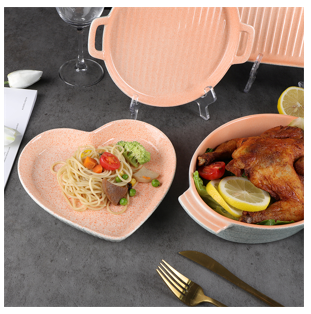 Ceramics are sintered from natural materials such as feldspar, clay and quartz. It has the advantages of high melting point, high hardness, high wear resistance and oxidation resistance. Glass is mainly made of quartz sand and soda melting, the primary color is green (containing iron), to remove color or dyeing, in the firing process often add some chemical elements. So if you compare ceramic and glass tableware, the answer is that ceramic tableware is more suitable for everyday life. So what are the advantages of ceramic tableware? Let's learn together.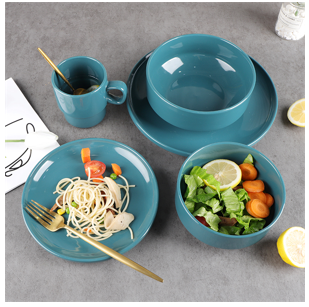 1.Ceramic tableware is easy to wash and keep clean. The surface of daily porcelain glaze is bright and delicate, and the stain produced after using is easily washed clean.
2.Ceramic tableware is chemically stable and durable. This is superior than metal products such as copper, iron, aluminum, daily porcelain has a certain acid, alkali, salt and atmospheric carbonate gas erosion ability, not easy to chemical reaction with these substances, not rust aging.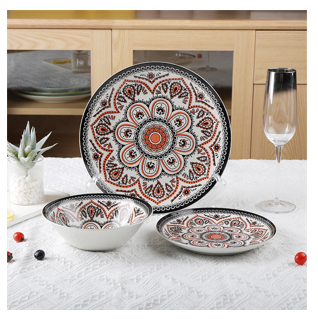 3.The colorful drawing and pattern decoration of porcelain tableware is rich and colorful. Especially for the high temperature glaze color and blue and white decoration, they are without the worry of the harm from lead poisoning, can be used safely. Thus they are very popular with people.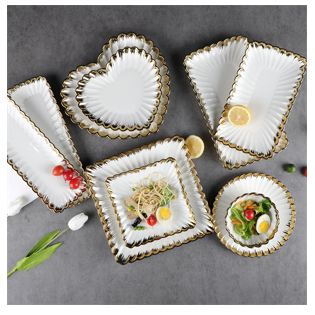 4.Ceramic bowls and plates has good thermal stability, heat transfer slowly, and is not easy to burst when it withstands the rapid heat and sudden cooling changes of a certain temperature difference. In this hand it has an advantage over glassware, it is a poor conductor of heat. When you hold boiling water or hot food, it will be easy to handle.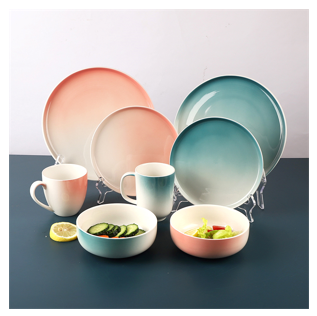 5.The air holes of porcelain vessel is very few, bibulous rate is very low. Store food with daily porcelain, after tight sealing, it can effectively prevent the water volatilization in food and the invasion of external bacteria.