Ceramics and bone China are two different kinds of porcelain products, so the relevant porcelain products produced are also fundamentally different. Ceramics are widely used in daily life. They have existed since ancient China and are very familiar to everyone. Bone China originated in the UK, we do not know much about it, the following will be bone China and ceramics for a certain comparison.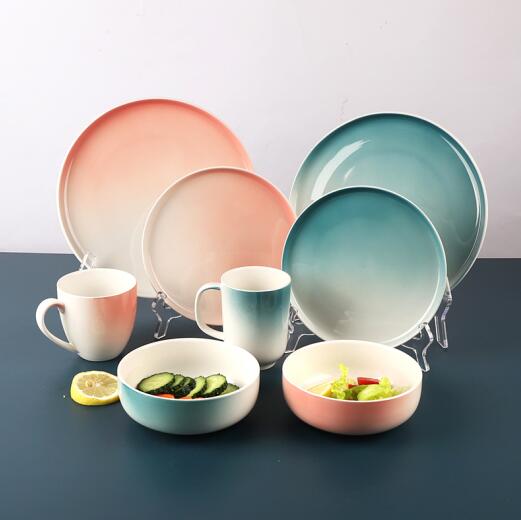 Our daily ceramic tableware is basically opaque to light, but bone China is transparent to light and can be clearly seen in the sunlight. However, if you buy fake bone China tableware, its light transmittance will be relatively poor.
We all know that ceramic tableware is very thick, but bone China tableware is very light and thin, you hold it like you don't have it, so a lot of people think that bone China tableware is very fragile, but in fact it is not. Bone China is much harder than ceramicware, about twice harder, so you don't have to worry about it for everyday household use.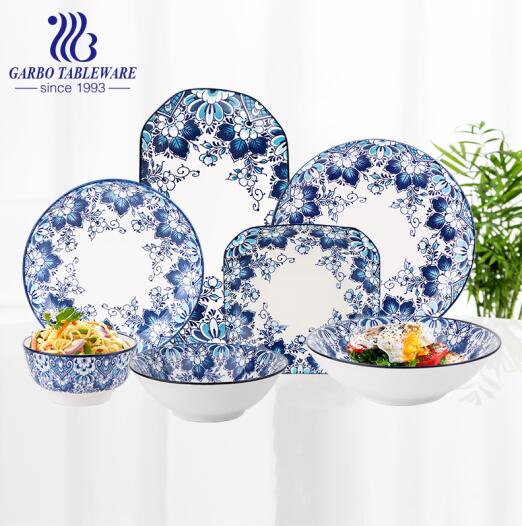 Because of the particularity of the raw materials, bone China tableware is very smooth, milky white and very good-looking. Ceramic cutlery, on the other hand, is a little grayer.
Many people in the family like to use ceramic cups for drinking water, but it is easy to get cold in cold weather, because ceramic cutlery has poor thermal insulation. It's much better to use bone China cutlery. Bone China keeps heat very well and is great for making coffee or tea.
No matter in appearance or overall sense, bone China is more good-looking than ceramic tableware. Appliance of Bone china looks more exquisite, it can improve the overall grade of family home. Moreover, the color patterns of bone China are very beautiful, which is easier to meet the aesthetic taste of modern people.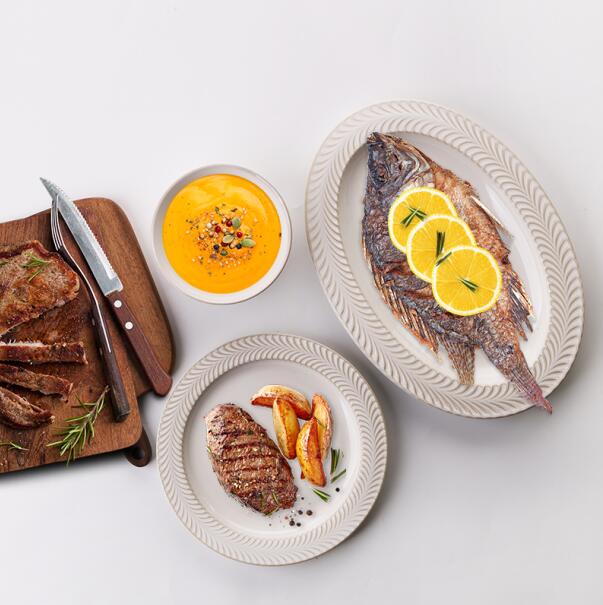 I believe you have a certain understanding of bone China tableware and ceramic tableware. Relatively speaking, bone China bowl has better performance, but the price is more expensive. Families can choose it according to their preferences.