Many people do not know whether to choose bone China bowl or ceramic bowl in the face of different materials. Today, let's discuss with you which one is better.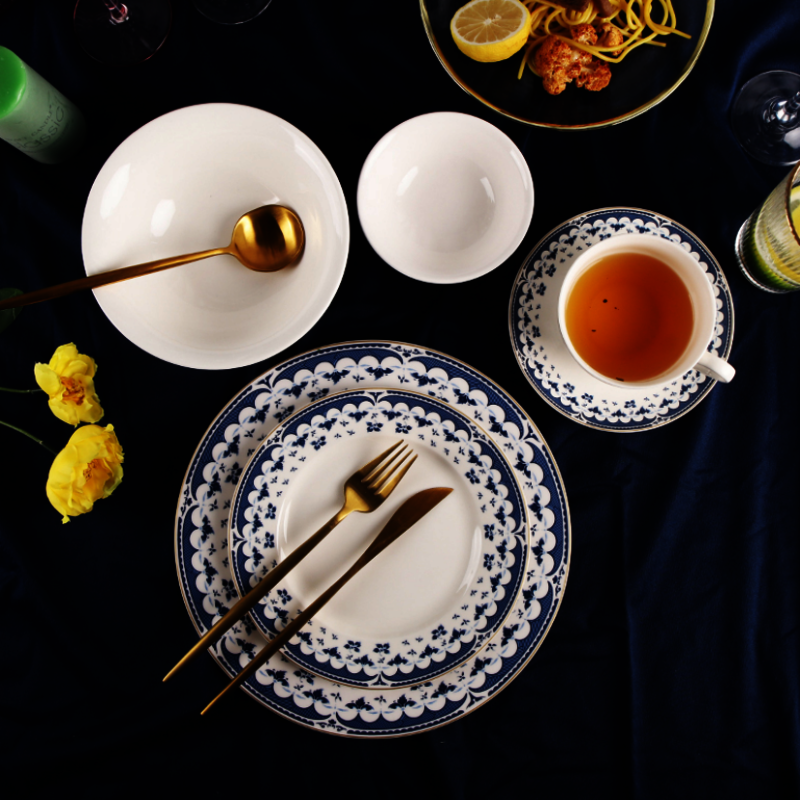 1.Ceramic bowl
Ceramic bowls have a long history and are widely used today. Ceramic bowls come in a variety of shapes and even have some special shapes. Also, there are many choices of colors and patterns for ceramic bowls.
The glaze on the ceramic bowl contains lead, mercury and other heavy metals. If the quality is not up to standard, the glaze is easy to remain in the ceramic bowl. When we use, the residual colored glaze will enter the human body with food, causing a threat to human health. So when the choose and buy ceramic bowl, we need to pay special attention to the quality of ceramic bowl, ensure health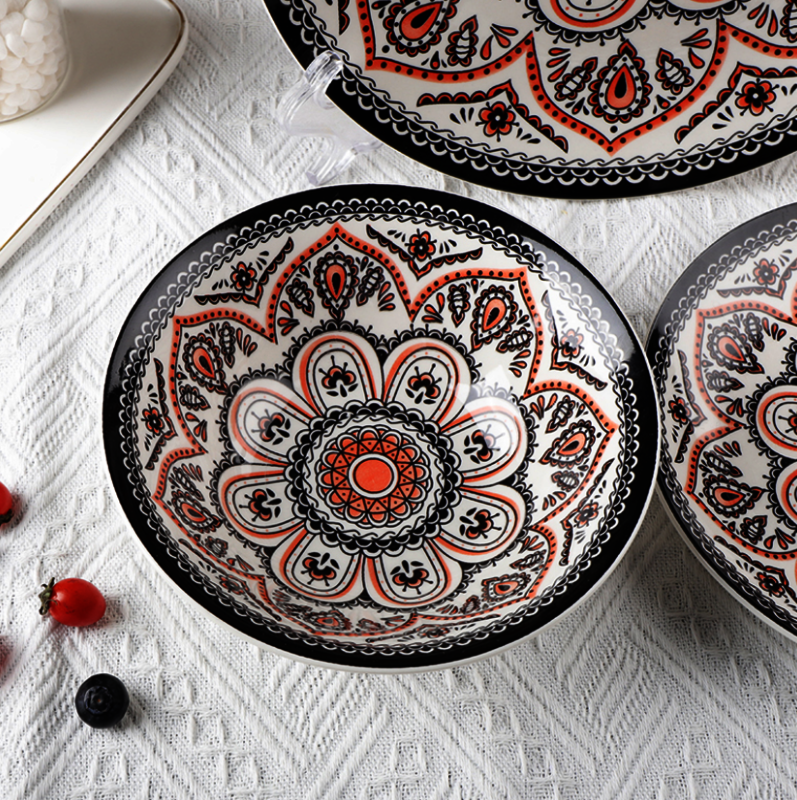 2.Bone China Bowl
Compared with traditional ceramic bowls, bone porcelain bowls have better insulation and are suitable for leisure activities such as coffee and tea making. The thinner body reduces the overall weight and also enhances the strength of the bone porcelain bowl, making it feel better and more durable when used. In addition, the production process of bone porcelain bowls is very environmentally friendly. Most of them are low lead or lead free, which meets most environmental requirements.
The formation of bone porcelain bowl is difficult, and it is easy to produce waste, which also leads to the high price of bone porcelain bowl.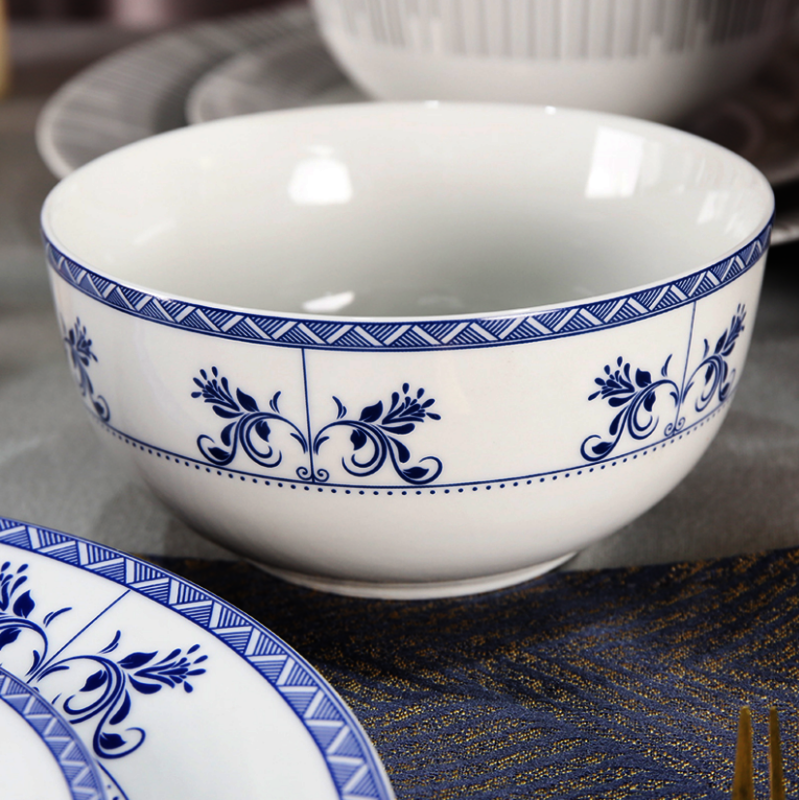 Ceramic bowl and bone China bowl, which one will be better? Bone China bowl can be supposed as the improved ceramic bowl. In performance bone china bowl will be better, but the price will be also higher. Not everyone can afford a bone China bowl. For ceramic bowls, as long as the quality is good, you can not worry about health problems, and there are many different colors and patterns to choose from.
3.Ceramic bowl and bone China bowl, which one is more healthier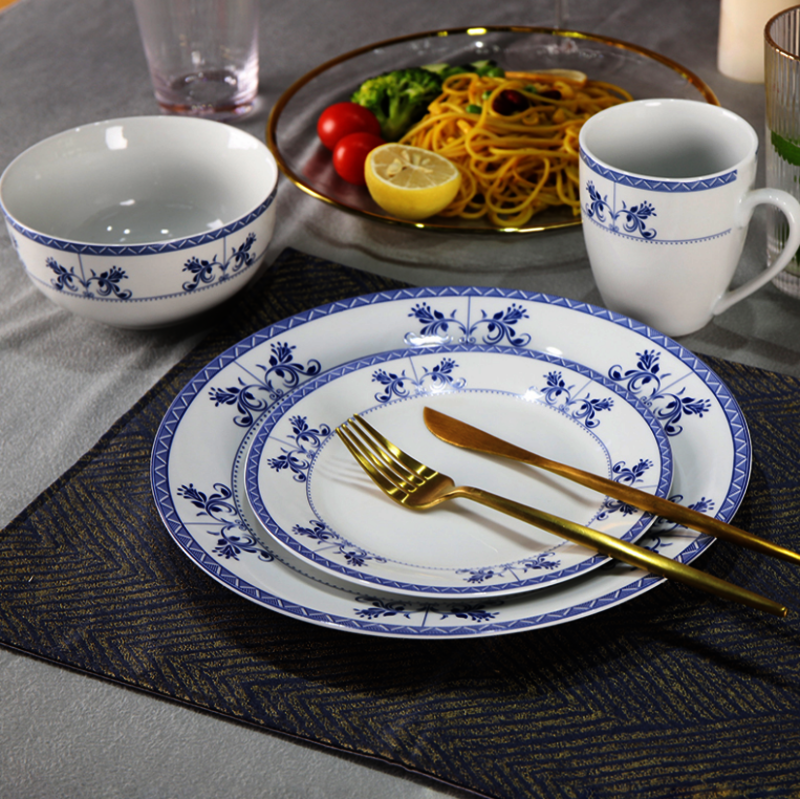 The main choice for making bone China is animal bone charcoal. The decorative surface of bone China is fused with the glaze, free of lead and cadmium, which are harmful to human body. It can be called "green porcelain". At the same time, as Tangshan bone China has been mainly exported, due to the basic guarantee of European and American society, the safety requirements for vessels directly used by human body are very high, the quality of bone China is strictly controled. Therefore, compared with ceramic, bone China is more environmentally friendly and healthy to use.