Do you know how many processes we usually use stainless steel cutlery to produce? Counting all the processes, a qualified stainless steel cutlery actually takes about 60 processes before it can be sold. Workers check the quality of each process layer by layer, so stainless steel cutlery is actually made of very healthy materials and can pass food-grade tests, so everyone can use it with confidence.
Different quality depends on the major aspects of material, grinding and polishing. We have explained the difference between materials in the previous article, and friends who are interested can read the previous article to understand.
This time we are mainly talking about polishing. As the name means, it is about polishing the knife and fork to make it more shiny and reflective. According to different polishing quality, the price is different. The polishing quality is mainly divided into three levels:
Tumble polishing, this kind of polishing is the cheapest. You can see that although the surface of stainless steel cutlery is smooth, there is no reflection. This quality will not affect the items. It is usually used in some cheap restaurants or for a short period of time.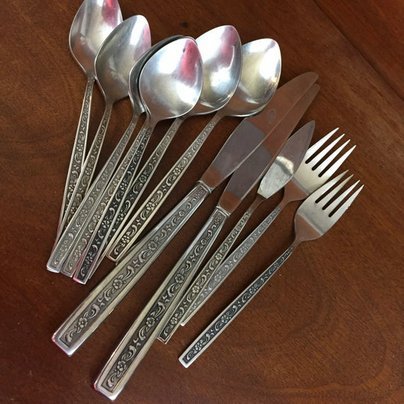 Hand polishing, the polishing quality is better than vibration polishing, and the price is slightly higher. You can see that the surface of the knife and fork can basically reflect items, but it is not clear. This quality is the most common in general restaurants, homes, and restaurants. Will be used, very practical without losing the atmosphere.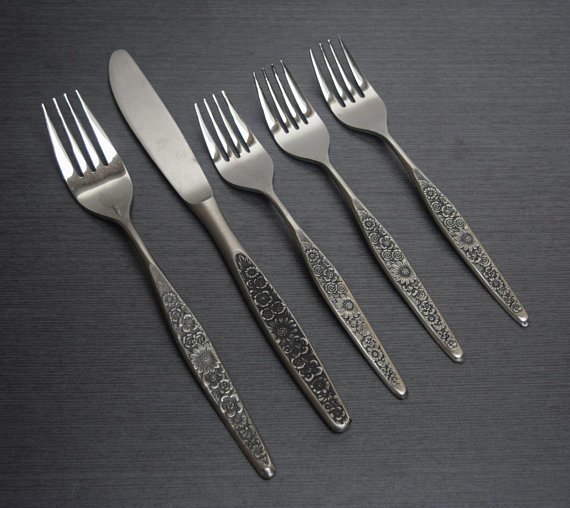 Mirror polishing, this polishing technique is the best, and the price is also the most expensive. You can see that the stainless steel cutlery in the picture below is very bright and can clearly reflect the objects, which is very high-end atmosphere. Generally, high-end hotels and weddings will use it.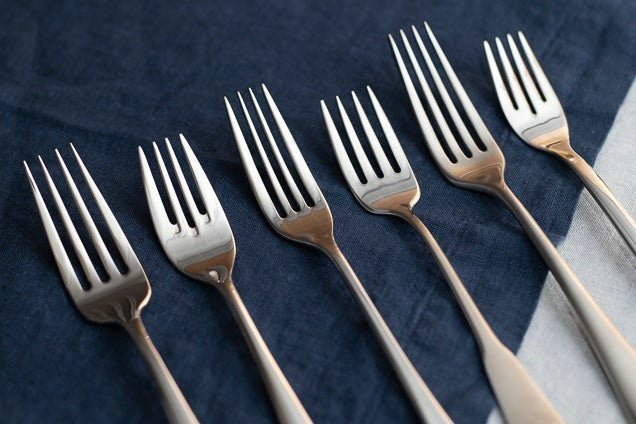 In general, the order of quality from high to low is mirror polishing, Hand polishing, and tumble polishing. You can choose the right products according to your needs.
If you have anything else you want to know about stainless steel knives and forks, please follow the news on our official website.