With the development of the society and science and technology, our living level is increasing and we would like to purse the good quality high-end western-style cutlery tableware.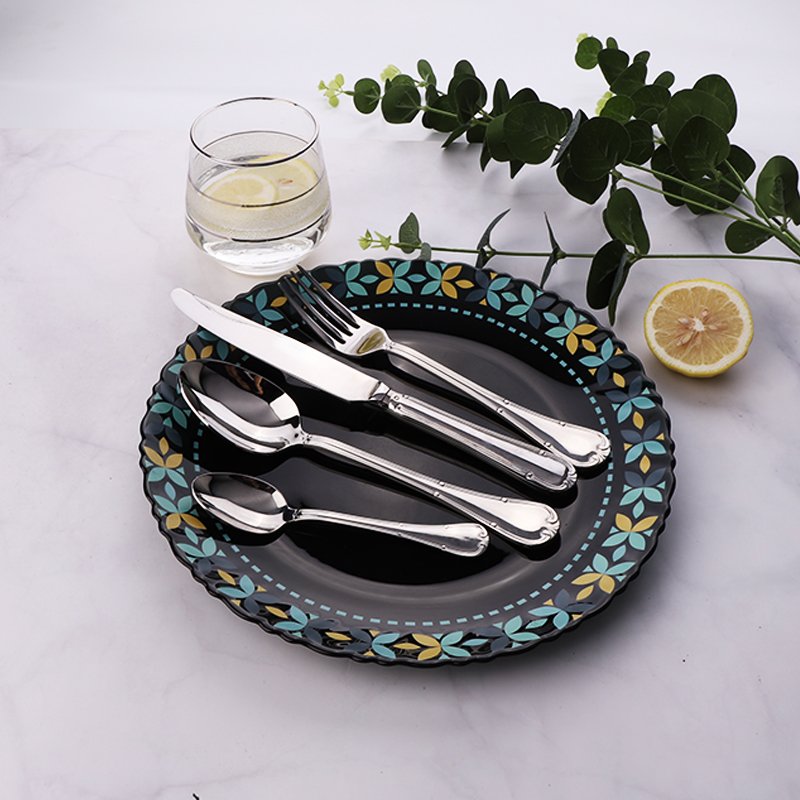 Tips 1: The material should be food grade stainless steel 18/8 (304). Stainless steel 304 is the most widely used chromium-nickel stainless steel, with good corrosion resistance, heat resistance, low temperature strength and mechanical characteristics; stamping, bending and other heat workability, no heat treatment hardening phenomenon (use temperature-196℃~800℃). Stainless steel 304 is nationally approved food grade stainless steel.
How do we recognize the good quality stainless steel material?
There is a good method that you can use a magnet to recognize. The tableware that can be attracted by magnets is stainless iron products containing chromium and no nickel, which has poor corrosion resistance and is usually stainless steel 430. Tableware that can not be attracted by magnets is stainless steel products containing both chromium and nickel, which has high corrosion resistance. Therefore, when purchasing stainless steel products you can carry with a magnet.
Tips 2: The thickness is 2mm above. Stable construction and sturdy sufficient, is not going to bend or get broken for heavy use , sturdy for serving you a few years, correct thickness and rounded edges present a nicely grip for each adults and kids.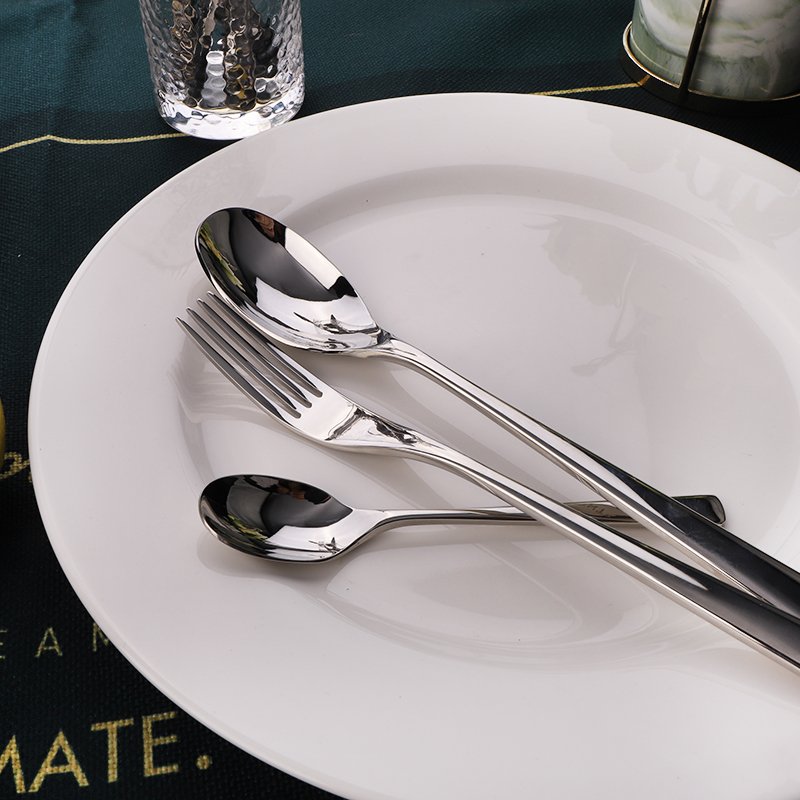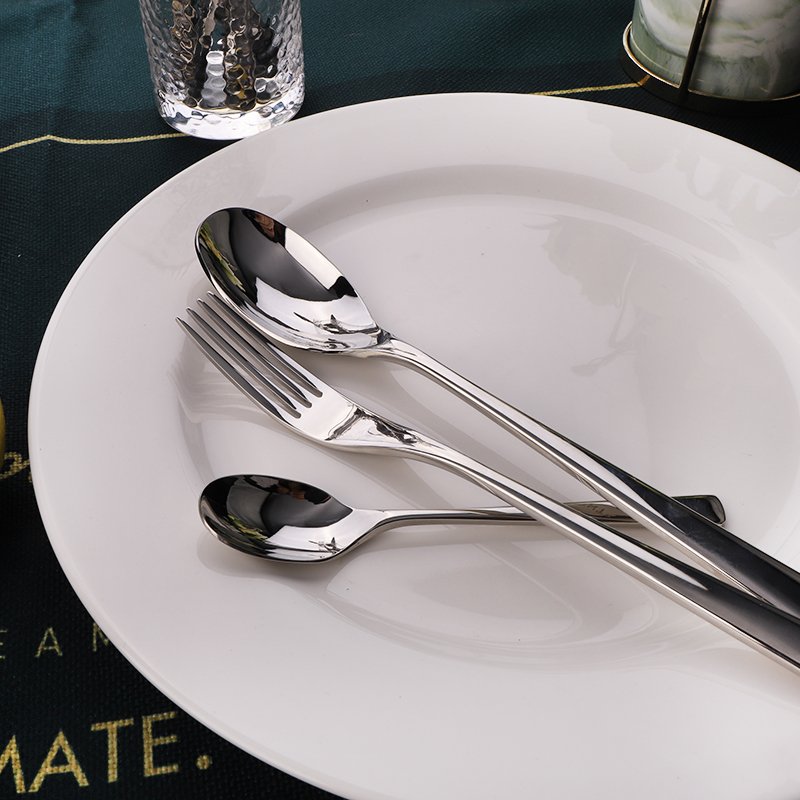 Tips 3: High-end cutlery should be mirror polished. No fog, no fingerprints. Polishing must not have sand marks or hemp wheel marks, do not allow cloth wheel marks. Small pockmarks are not allowed on the front and no scratches on the back. The edge should be round, bright, smooth, not sharp mouth, not chamfer, avoiding hurting our mouth. For dinner fork, fork teeth must be flat, fork seam must be done well, not charred, yellow, trimming edge to be complete.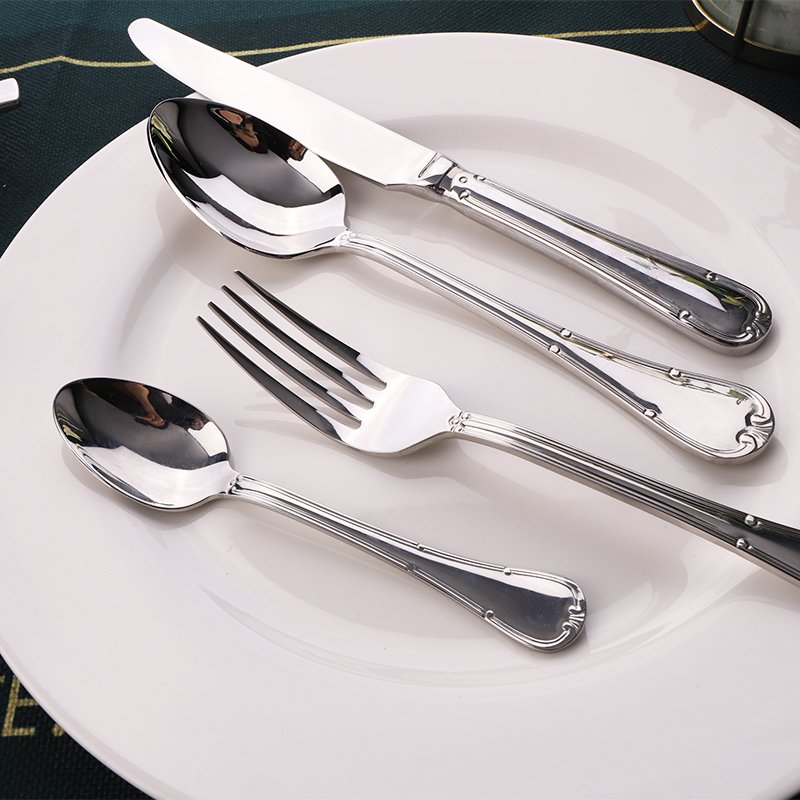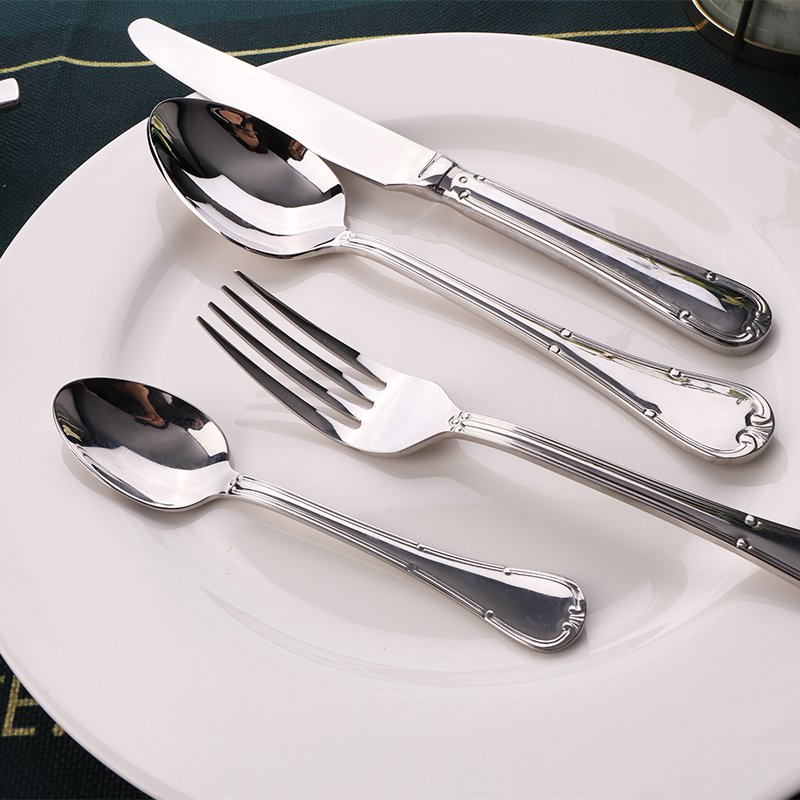 Tips 4: If embossing logo on the flatware, logo must be clearly visible and embossing lines also should be visible and stereoscopic.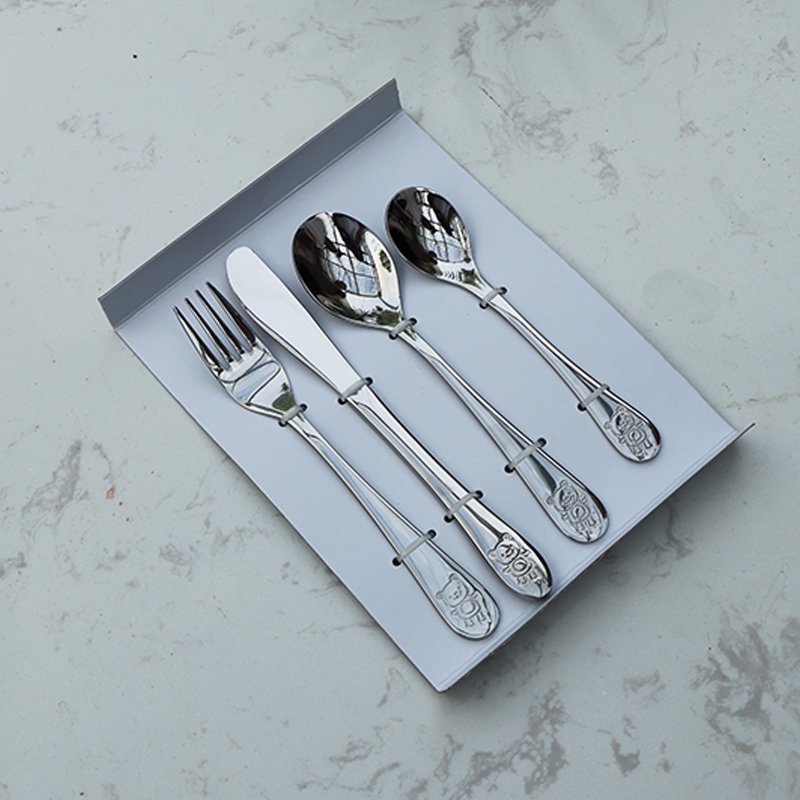 Tips 5: Tolerance for flat cutlery: width or thickness: +/-0.2mm, length: +/-1mm. Tolerance for Forging : width or thickness: +/-0.4mm, length: +/-1mm.
You can put 10pcs around in a same line and then check their thickness and length. The high quality stainless steel cutlery should be in this tolerance. Standard weight and length can bring us a good dining experience, not too heavy not too light.
All in all, the high-end stainless steel flatware should have a good quality stainless steel material, proper weight and thickness, mirror polishing, smooth edge,stereoscopic logo, small tolerance. High quality cutlery set, you deserve it!