Set your table with imperial, delicate, and exquisite tableware. Made from traditional techniques, crafted by top-notch artisans, our tableware has a wide variety of colors, elegant designs, and sturdy looks that provide a chance to attract more customers.
Let us look at some of the high-quality Tableware wholesale in Dubai that will make you stand out from the competition for sure.
1-Porcelain 780ml deep rice bowl with under-glazed decal of Japanese style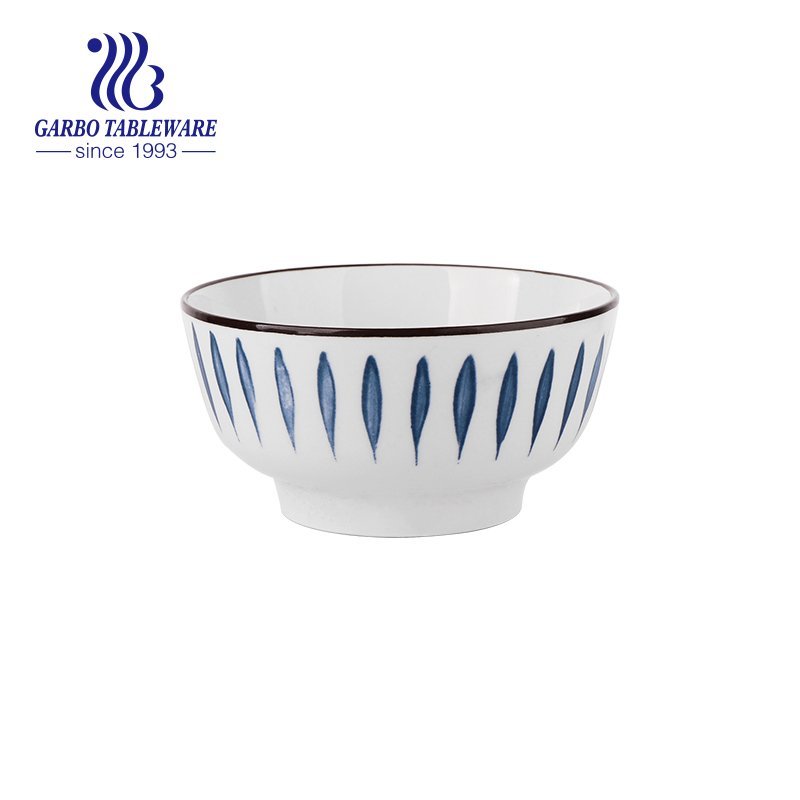 This tableware is the wholesaler's favorite for many reasons. It is made out of the finest quality porcelain, which is beautiful and durable at the same time. Furthermore, its sleek and elegant design makes it perfect to be used in homes, restaurants, and hotels. As porcelain is heat-resistant, so you can use it in a microwave oven.
When talking about its symmetric, the rice bowl has a diameter of 152mm and possesses a capacity of 780 ml of liquid.
2-Factory Price 9 pcs Gold Plated Stainless Steel Cutlery Set American European Popular Flatware Set made in China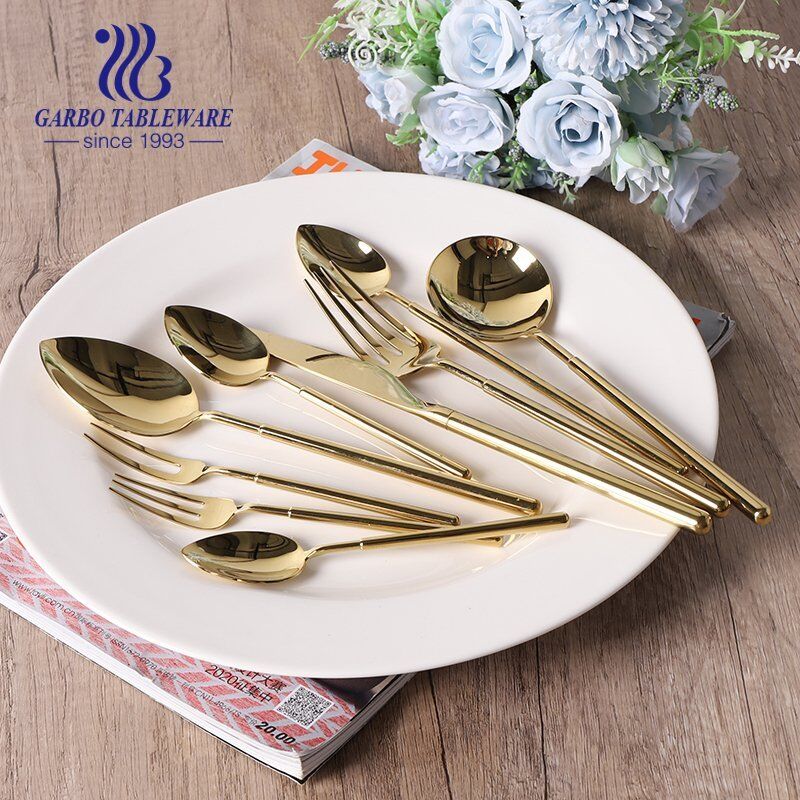 Now, what's better than showcasing Gold Plated Stainless Steel Cutlery Set in front of the customers. The set consists of a dinner spoon, coffee spoon, teaspoon, dinner knife, cake, and fruit fork. The mirror polish makes it look more exquisite. And do you know what the best part about it is? All of them are heat-resistant, safe, and rust-proof.
Nevertheless, it comes in safe and secure packaging. Thus you can rest assured the long-stay and fastest-selling.
3-Handmade Shining Rainbow Color Champagne Glass Flutes Goblet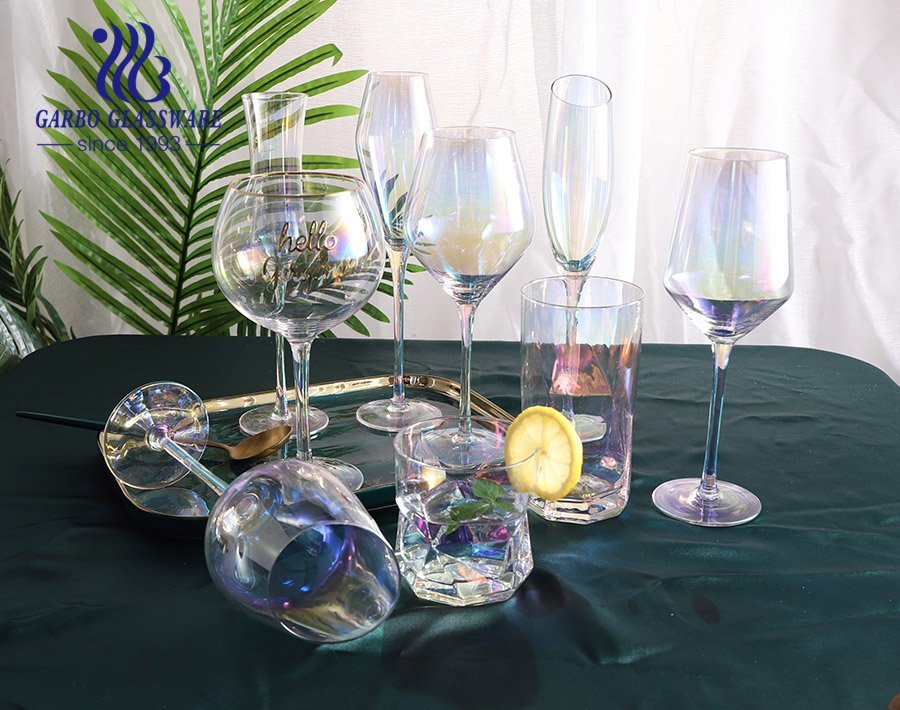 The Champagne Flutes Goblet is the most common tableware wholesale in Dubai. Crafted from high-quality, lead-free, and durable crystal having a capacity of 410 ml making it suitable for champagne and craft cocktails. With a tall stem and wide rim, this sophisticated tableware has a unique, vintage appearance.
The elegant design makes it perfect for use in hotels, restaurants, homes, bars, and pubs. Easily washable, and dishwasher safe.
4-Wholesale food safe microwave simple under glazed 8.5inch square porcelain serving plate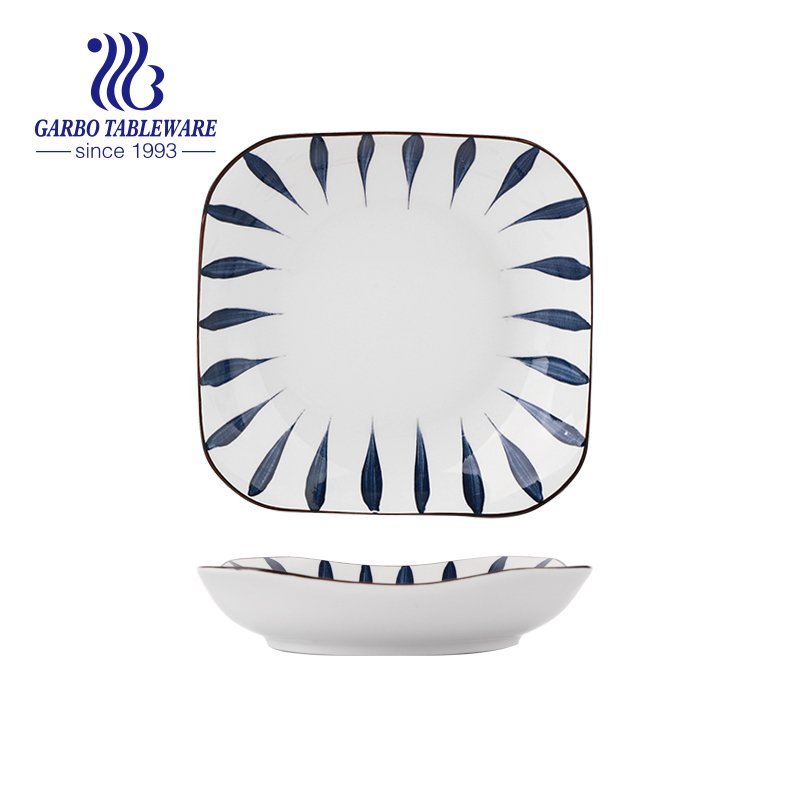 It is a high-quality square porcelain serving plate. The surface of the table is designed with an under-glazed pattern. The material is ceramic, while the dimensions are T220* H40*B123mm. The plate does not contain any harmful chemicals thus, ideal for storing food items. The plate comes in three beautiful designs round, rectangle, and square to serve pasta, salad, steak, fruit, cake, etc.
This ceramic serving plate is made under very high temperature up to 1250 degrees thus, microwave oven and dishwasher safe.
5-24pcs Luxury ceramic marble handle design 410 stainless steel cutlery dinner spoon in gold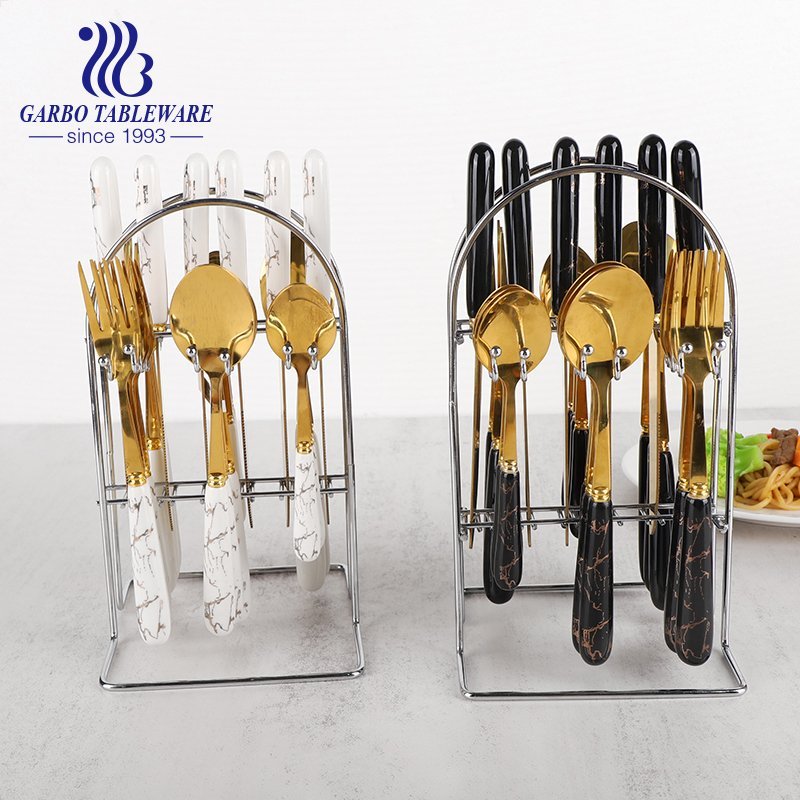 It is one of the most popular tableware wholesale in Dubai. The Cutlery Set comes with a marble handle design, along with mirror polish and PVD gold. Crafted from high-quality Stainless Steel 410 and is perfect for homes, restaurants, and hotels. The marble handle design makes it look appealing, and you can use it for salad, soup, desserts, etc.
This set contains 24 pieces and each piece is extremely lightweight for holding. A great feature of this tableware is its customizable packaging and multiple color options.
The Final Note
These are some of the best tableware wholesale in Dubai. We made our products sturdy and stylish but proper care can increase its durability and luster.