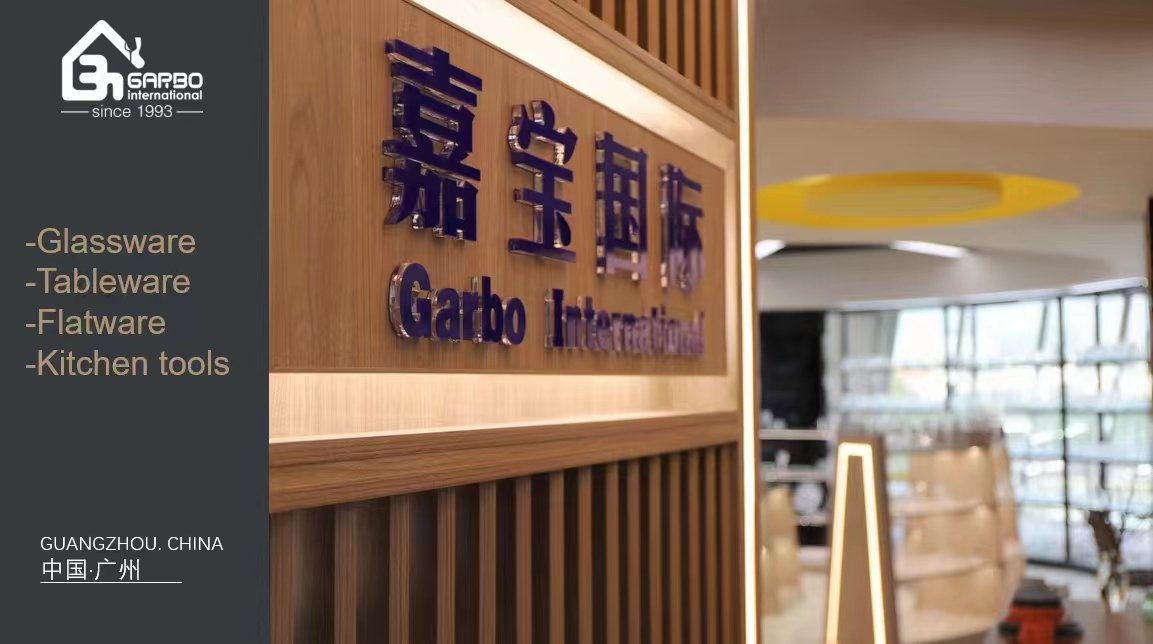 Garbo Glassware is a leading manufacturer and supplier of glassware products in China. The company has been in operation for more than two decades and has established itself as one of the most trusted and reliable brands in the industry. Garbo Glassware offers a wide range of glassware products that cater to the needs of different customers, including homeowners, restaurateurs, and event planners.
The company's product range includes wine glasses, champagne glasses, cocktail glasses, beer glasses, shot glasses, tumblers, decanters, jars, bowls, plates, vases, candle holders, and more. Each product is made using high-quality materials and is designed to provide maximum functionality and aesthetic appeal.
One of the things that sets Garbo Glassware apart from its competitors is its commitment to innovation and quality. The company invests heavily in research and development to come up with new and improved products that meet the changing needs and preferences of its customers. Additionally, Garbo Glassware adheres to strict quality control measures to ensure that every product that leaves its factories meets the highest standards of quality and safety.
Garbo Glassware's products are also known for their unique designs and styles. The company employs a team of highly skilled and experienced designers who are constantly coming up with new and innovative designs that stand out in the market. Whether you are looking for classic, modern, or trendy glassware designs, Garbo Glassware has got you covered.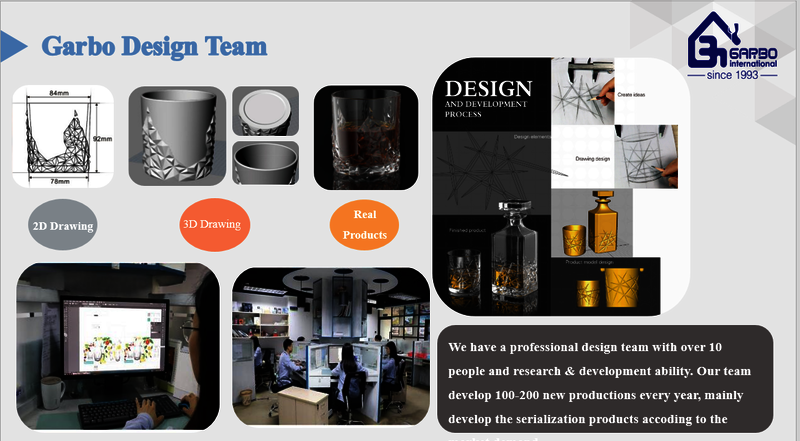 In addition to its commitment to innovation and quality, Garbo Glassware is also known for its excellent customer service. The company has a dedicated customer service team that is always ready to assist customers with any queries or concerns they may have. Whether you are ordering products online or visiting one of the company's showrooms, you can expect to receive prompt and courteous service from the Garbo Glassware team.
Another thing that makes Garbo Glassware stand out is its commitment to sustainability. The company recognizes the importance of protecting the environment and takes steps to reduce its environmental footprint. Garbo Glassware's factories use energy-efficient equipment and technologies, and the company recycles its waste materials to minimize its impact on the environment.
In addition to glassware, Garbo also produces a range of opal glassware products. Garbo's opal glass products are known for their durability, resistance to breakage, and resistance to thermal shock. These features make opal glassware a popular choice for use in the hospitality and catering industries.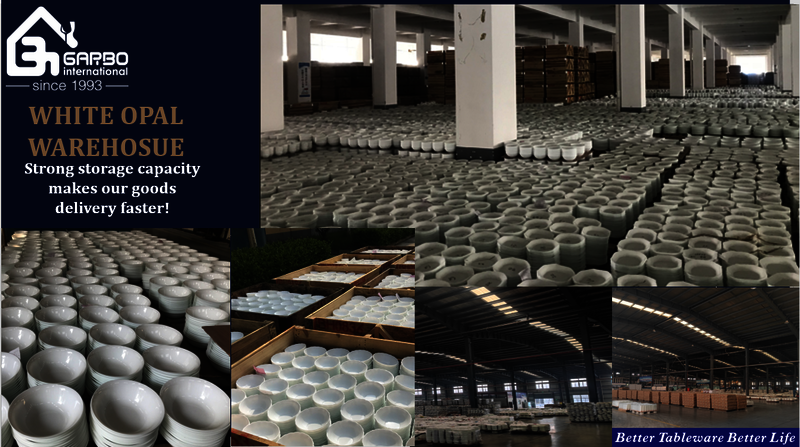 Opal glass is a type of glass that is opaque and white in appearance. It is made by adding various materials to the glass mixture, such as bone ash, feldspar, and kaolin. These materials give opal glass its unique properties, including its strength and resistance to thermal shock. Opal glass also has a smooth and polished surface, making it easy to clean and maintain.
One of the advantages of using Garbo's opal glassware is its durability. Opal glassware is much more durable than traditional glassware, making it ideal for use in busy commercial kitchens or restaurants. Garbo's opal glassware is also resistant to breakage, which is especially important in high-traffic areas where accidents are more likely to occur.
Another advantage of using Garbo's opal glassware is its resistance to thermal shock. This means that the glassware can be used in a variety of temperatures without cracking or breaking. Opal glassware is also microwave and dishwasher safe, making it a convenient and practical choice for busy kitchens.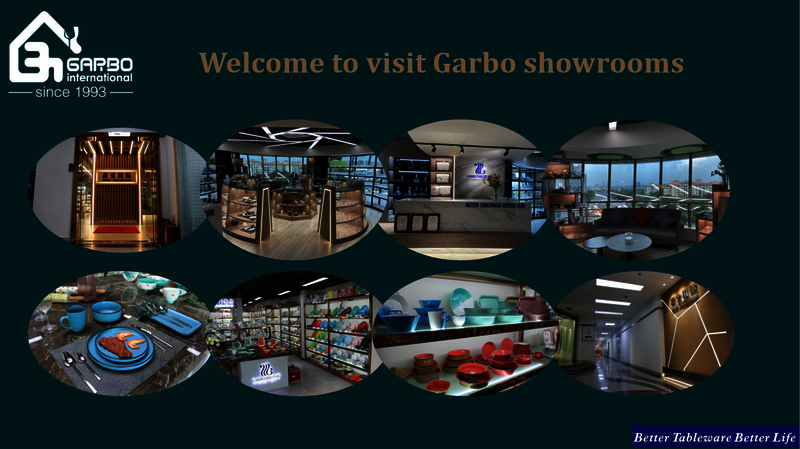 In addition to its practical benefits, Garbo's opal glassware is also aesthetically pleasing. The white color of the glassware is clean and modern, and can be used to complement a variety of table settings. The smooth and polished surface of the glassware also gives it a high-quality look and feel. Garbo's opal glassware is available in a variety of shapes and sizes, including plates, bowls, mugs, and serving dishes. The company also offers a range of designs, from simple and elegant to more intricate and decorative. This makes it easy to find the right pieces to suit any occasion or setting. Garbo's opal glassware is also an environmentally friendly choice. The manufacturing process for opal glassware produces much less waste than traditional glassware, and the glassware itself is fully recyclable. This means that Garbo's opal glassware can be used without causing harm to the environment.
Garbo Glassware and Opal glassware products are sold in various markets around the world, including Europe, North America, South America, Asia, Africa, and the Middle East. The company has a strong distribution network that ensures its products are readily available to customers in different parts of the world. Garbo Glassware products are also available for purchase online through the company's website and various e-commerce platforms.
In summary, Garbo is a reputable and reliable glassware brand that offers high-quality, innovative, and stylish products to customers around the world. The company's commitment to innovation, quality, customer service, and sustainability sets it apart from its competitors and makes it a top choice for homeowners, restaurateurs, and event planners looking for high-quality glassware and opal glassware products. Additionally, Garbo's commitment to environmentally friendly manufacturing practices makes it a responsible choice for those who are conscious of their impact on the environment.
Welcome to become partners of Garbo to sell all kinds of glassware and opal glassware products. Garbo will take care of your selling, your market, and your profit. Moreover, Garbo will build a good business relationship with you and bring win-win situation during all cooperation for both side.