Garbo online 132nd Canton Fair Online live show will be displayed on the canton fair platform, but also on our Facebook, Alibaba Website, and Made In China Websites. We have a total of 39 live shows covering the daily use of glassware, ceramic tableware and kitchen tools, and flatware from Oct 15 2022 to Oct 24 th, 2022. We have around 4 to 6 live shows each day.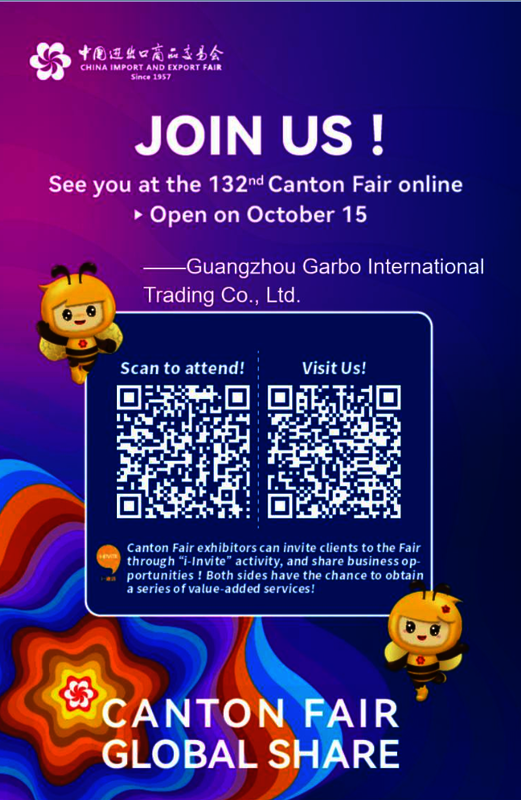 During each live show, we will introduce the hot-selling items and new items for the specified markets, such as South America Market, Europe Market, Africa Market, South Asian Market, and North America. We have a professional sale team, who can speak English, Arabic, Spanish, and Russian to help you.
Below we display some posters of our live shows for your easy checking.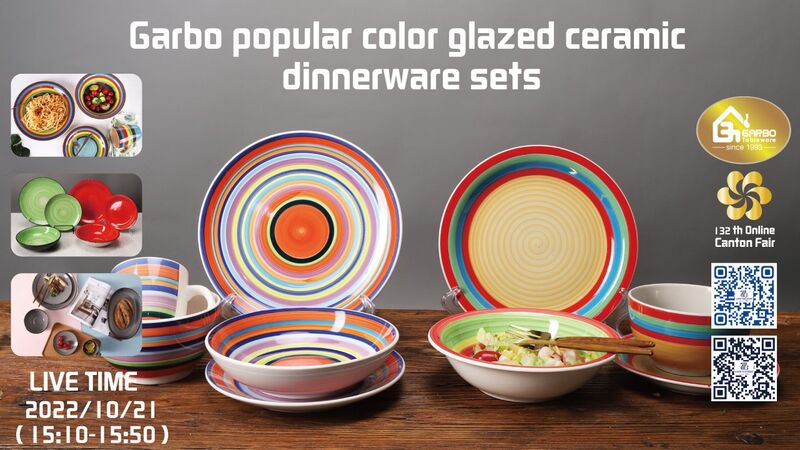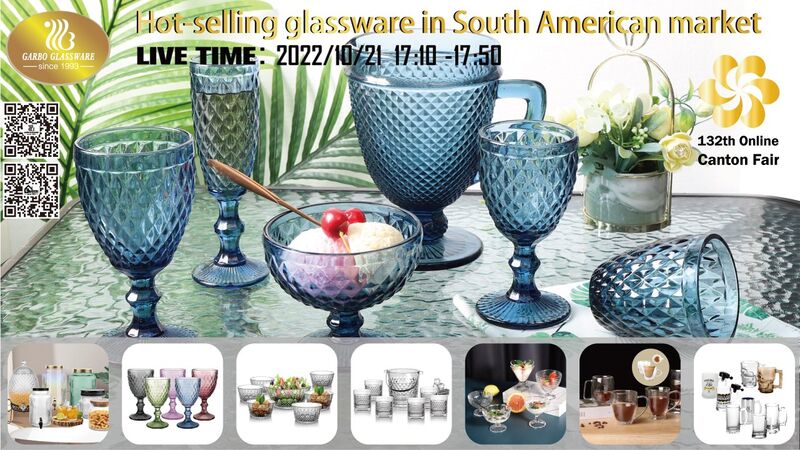 What's important, during the online canton fair, you can watch our live show and interact with us. We have a special promotional price during the online canton fair. You can get the orders at a more competitive price! Of course, you can leave your message and inquiry on our platform or send an email to us via sale@garboglass.com, or look through our website www.garboglass.com. www.garbotableware.com, www.garboflatware.com to get more details.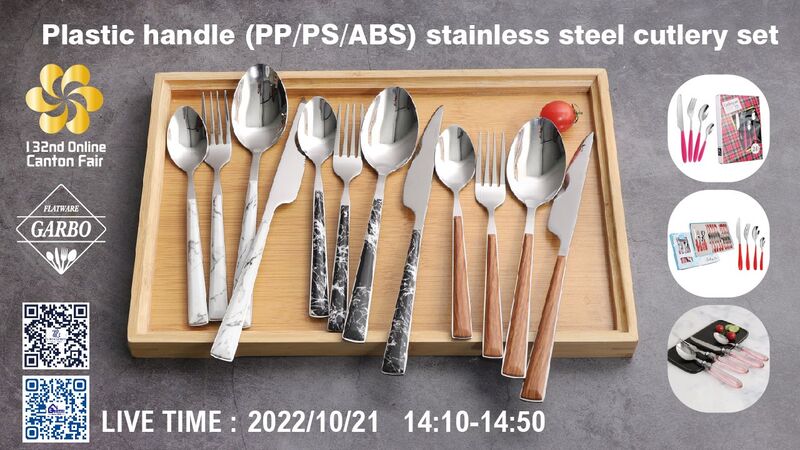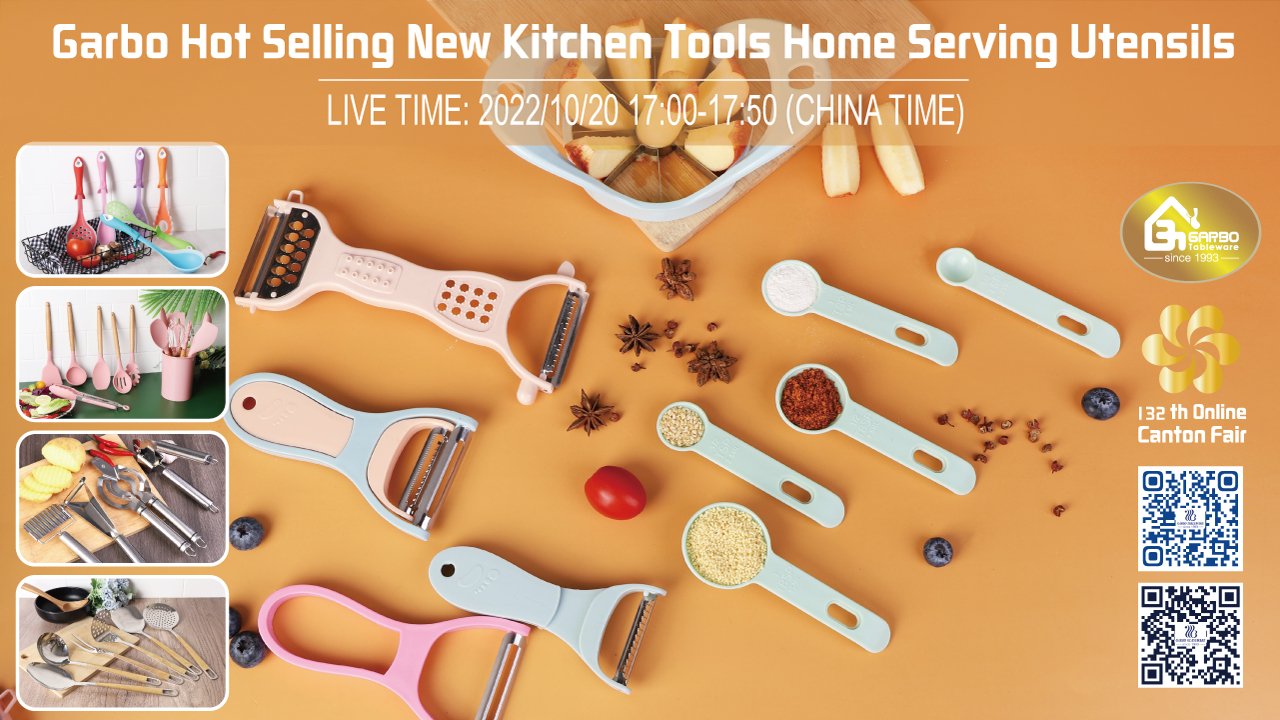 Some of the clients may have questioned how we can prove the good quality of the goods. Below is the information FYI.
Before placing orders, we can show our products via video and picture or send the actual sample to you to check quality and packing to confirm all the order details.
After placing orders, our purchasing department will control strictly all the incoming raw materials based on the others' standards and demands.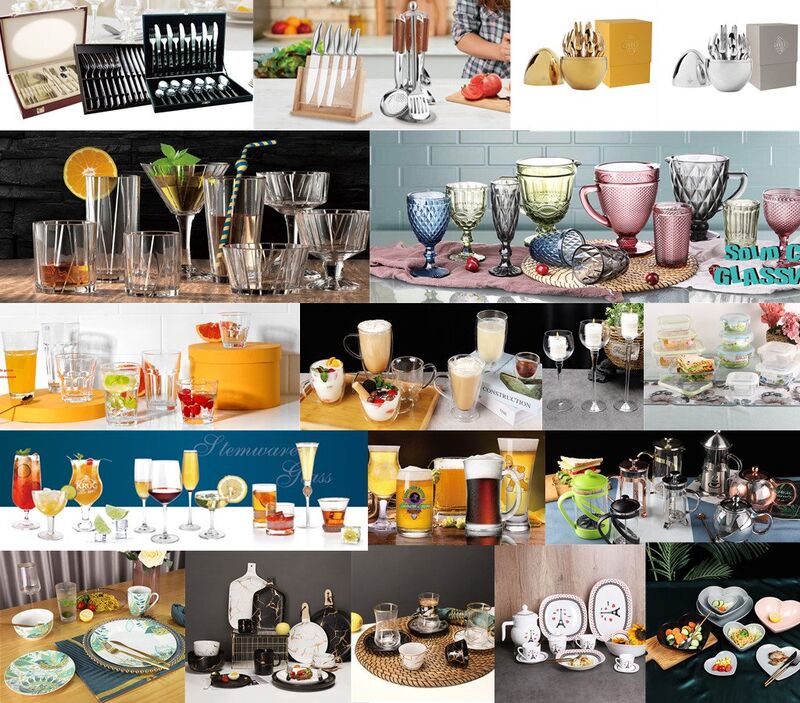 During the production, we have our experienced and professional QC check in the production line at the time of the good half completed phase and 100% completed phase or before good loading. What's more, third-party inspection is acceptable.
Thus, my dear clients, pls join us now!